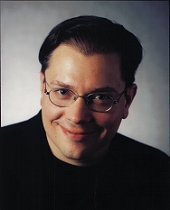 Art Of… books on Pixar films have become a tradition. A way for the studio that created the first entirely CG animated feature in history to recall that their films are not only about the latest technology, but also about art. From The Art of Monsters, Inc to The Art of Ratatouille, Chronicles Books has accompanied the studio's effort to share that art through these acclaimed books, and The Art of Wall•E is no exception.
In this book, writer, creative executive and producer in animation for over 20 years Tim Hauser goes behind the scenes to bring us the story of how the world of Wall•E was imagined and brought to life. The film's sparse use of dialog created a huge challenge for the team that had to communicate humor, sadness, love fright and other emotions completely in pantomime. In order to achieve that, expressive concept arts are really instrumental, and the book features myriad of these arts like storyboards, pastels, digital and pencil sketches, character studies, color scripts and more, along with astute text provided by Tim, featuring quotes from the director, artists, animators and production team.
The perfect artistic companion to a film that pushes the limits of animation.
---
Animated Views: Tim, you've been involved with a great many aspects of animation over the years! How did it all begin for you?
Tim Hauser: I started out as an animator after graduating from CalArts, then worked as a writer, creative executive, and producer in the animation industry, with positions at Walt Disney, Warner Bros, and Fox. I contributed to the production of Beauty and the Beast, The Brave Little Toaster, and FernGully; The Last Rainforest, and created the original story for the Oscar-nominated Mickey Mouse cartoon, Runaway Brain. I was also the editor for Roy E. Disney and Stanley's Gold's SaveDisney.com.
In addition to The Art of WALL•E, I authored the text for The Pixar Treasures, to be published by Disney Editions in 2009, and I'm currently hard at work on The Art of Up for Chronicle Books, also for 2009.
AV: How did you come to write the Wall•E artbook?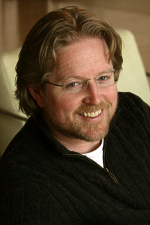 TH: I've known WALL•E production designer Ralph Eggleston and director Andrew Stanton [right] since CalArts. Both had liked my online articles and were kind enough to recommend me for the book.
AV: How do you write a book like that?
TH: The process for these books starts with an idea for the text inspired by a screening of the story reels and a preview of the production artwork. Then a series of interviews is arranged with key members of the creative crew where I probe the minds of the filmmakers while they are in mid-production. After that it's all about the writing and rewriting.
AV: Were you just an observer, or did you happen to discuss things or even make suggestions that contributed to the creation of the movie?
TH: An observer. My role is to help convey the intentions of the filmmakers to readers, providing context for all the wonderful art.
AV: Considering your experience in matter of movie production, what do you think makes Wall•E special?
TH: Through its engaging use of pantomime, WALL•E continues the traditions of visual storytelling that stretch back through the animation masters to the silent film comedians.
AV: How did you come to choose the images from the "unprecedented amount of development art" that you wrote about on the backcover of your book, and how did you deal with that amount of material?
TH: We'd have to thank the uncanny talents of the WALL•E crew for that. The selection and layout of visual material was the work of book designer Laura Lovett under the artful watch of Ralph Eggleston and Pixar publications manager Kat Chanover. I provided the text, which expresses an appreciation for the art of visual storytelling.

Mow's gang by Jason Deamer, digital – Click on picture to enlarge
AV: What was the process of meeting with the artists and examining their artwork?
TH: The entire WALL•E crew could not have been more engaging. Andrew's creative passion and enthusiasm for his work is what the cinema is all about. And his movie moved me to tears – the good way – even in story reel form! I very much enjoy the working relationship with Pixar. Being the rare artist-driven studio, Pixar exudes a generosity of spirit, joie-de-vive and shared creative vision from the top down. One is surrounded by art and ideas in Emeryville. It's a bit of a cartoon Camelot. Often, the most inspiring works created for any animated feature are those generated during pre-production and I'm grateful that Chronicle Books has done such a remarkable job of bringing these to the public in their Art Of series.
AV: Presently in animation, there seems to be a lot less artwork created on paper, with even concept art going the digital route (even storyboards, done with the Cintiq). What do you think about this aspect of an animated film's development?
TH: Even though digital story reel programs provide many advantages to pre-visualizing a film cut, I hope that traditional storyboarding and pitching skills remain in the artist's toolbox. Spontaneity, performance and shared invention will always be essential to visual storytelling, key elements of which can't be generated by script or staging alone.
AV: If you could pick just one of your favorite pieces for the film, what would that be, and why?
TH: I am particularly enamored of the conceptual art for the starship Axiom, the ultramodern environments designed to convey humanity's failed utopian vision.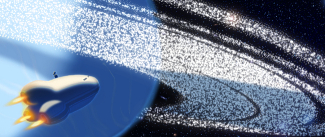 Ralph Eggleston, digital – Click on picture to enlarge
AV: Since your book was scheduled to be published before the theatrical release of the film, was there some concern about publishing potential "spoilers" like the design of the Gelatins?
TH: I've advised friends to buy the book as soon as it ships, naturally, but not to actually read it until they have seen the film! We all need a few pleasant surprises in life and watching WALL•E on the big screen should be one of them.
AV: There are a lot of references to Walt Disney himself in your book and to his "great, big, beautiful tomorrow".
TH: There is a lot of Walt Disney in Pixar. In many ways, they are the foremost studio carrying Walt's traditions of creativity and quality forward into new worlds and new technologies. They have become our prime pop-culture advocates for the inner-child.
More specifically, in The Art of WALL•E, members of Pixar's art department express their admiration for the optimistic futurism of Walt Disney's 1967 Tomorrowland and describe the how those designs influenced their concepts for WALL•E. I can only dream that inspiration will one-day come full-circle from the Axiom back to Anaheim!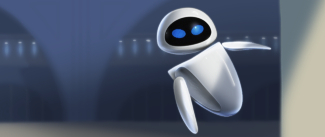 Ralph Eggleston, digital – Click on picture to enlarge
---
---
With all our gratitude to Tim Hauser and April Whitney at Chronicles Books for their great help.