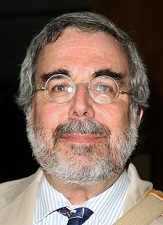 Internationally known animation historian and critic Charles Solomon has written some of the most appreciated books on the subject, among which are The Art Of Peanuts Animation and Enchanted Drawings: The History Of Animation.
In The Art Of Frozen, he delves behind the scenes to get to the heart of Walt Disney Studios' latest feature, Frozen, which takes inspiration from Hans Christian Andersen's fairy tale The Snow Queen and the culture and landscape of Norway.
The artists of Frozen have created a unique, icy setting filled with striking background work and detailed costumes. The book features exquisite artwork from the film's creation and explores all of the artistic intricacies concerning the making of Disney's newest achievement.
The author himself kindly talked with us about the art behind the movie.
---
AnimatedViews:
In the acknowledgements of your book, you mention your initial skepticism about the movie being made on time, and how you changed your mind after discovering the brilliant pre-production artwork. Can you tell me more about the circumstances of the writing of the
Frozen
artbook?
Charles Solomon: Frozen was originally slated for 2014, but when another film ran into trouble, the Frozen artists were asked if they could complete their film a year earlier than they had planned. As I mentioned in the acknowledgements, Chris Buck, Mike Giaimo and John Lasseter are artists I've written about many times over the years. I know, like, and respect them. When they said they were involved in the film, I knew it would worth writing about. And working with Emily Haynes at Chronicle Books and Leigh Anna MacFadden at Disney Publishing has always been enjoyable. So when they all asked, I said yes. However, I would have liked a bit more time to study the artwork—I often felt like I was skateboarding through the Louvre.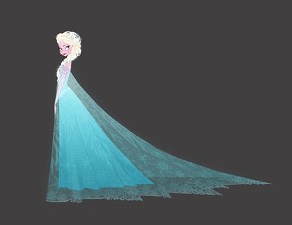 AV: Frozen was initiated as a screenplay. How different is it to start a movie as a screenplay from starting it from the storyboard itself?
CS: In recent years, many, if not most, animated films have begun as screenplays—the first Disney feature to have one was 101 Dalmatians. If the story already has a beginning, middle and end when the artists start, so much the better. But the story process remains the same: as the story crew explores and develops scenes and characters in their boards, the story inevitably changes.
AV: You mention Bettelheim in your bibliography, who provided an essential vision to fairy tales.
CS: Several years ago, I conducted what I believe was the last interview Bruno Bettelheim gave. I've always been fascinated by his writing about fairy tales. The Uses Of Enchantment is a book I regularly consult. I wish I could have had more of an opportunity discuss how his ideas about fairy tales can be applied to animation.
AV: How would you characterize Mike Giaimo's talent, and unique sense of color for the film?


CS: As both an artist and a teacher at Cal Arts, Mike Giaimo has been an extremely influential figure. He has a bold sense of color and an exceptional skill at creating simple, stylized forms that read clearly. His influences are obvious: Mary Blair, Eyvind Earle, UPA and 50's modernism, yet his personal style fuses those influences into something that's unmistakable and immediately recognizable as his own.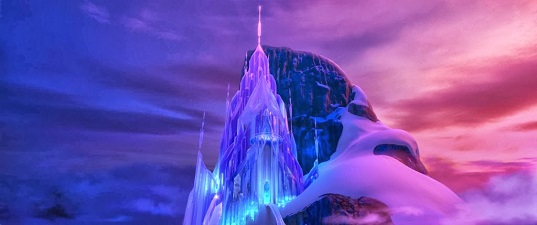 AV: On animation itself, can you tell me about the challenges Frozen offered and how the Disney animators overdid themselves again?
CS: Humans, especially handsome Princes and beautiful Princesses, have always been notoriously difficult to animate. Marc Davis and Milt Kahl used to complain bitterly about always being assigned to them. Disney used two of its very talented 2D artists, Mark Henn and Randy Haycock, to draw test animation of the main characters that suggested how to move them to the CG artists. Glen Keane did similar experimental/instructive animation of Rapunzel for Tangled; Eric Goldberg did some of King Candy for Wreck-It Ralph.
AV: To you, what does CG animation bring to a subject like the one of Frozen?
CS: CG makes it possible to create a world of ice sculptures more effectively—the artists can play with light and reflection and refraction in ways 2D artists really can't. It's also possible to create a more detailed world—the rosemalling patterns would be a nightmare to draw and redraw in every frame. But a good film is a good film, regardless of medium. The Toy Story films, Ratatouille and How To Train Your Dragon would have been hits in 2D; CG wouldn't have saved Brother Bear, Road To El Dorado or Titan A.E.; the remake of Astro Boy, SharkTale and Chicken Little would have been bad in 2D.
AV: This is a unique situation where Disney has appealed to a woman to be a director. We all remember Brenda Chapman's experience on Brave. To you, what did Ms. Lee bring to Frozen ?
CS: In a speech he gave to the studio in 1941, Walt Disney said, "I honestly believe they (women artists) may eventually contribute something to this business men neither would nor could."
I think Ms. Lee brought an understanding of the complicated relationship between sisters that a male writer/artist couldn't. But her skill as a writer was ultimately more important.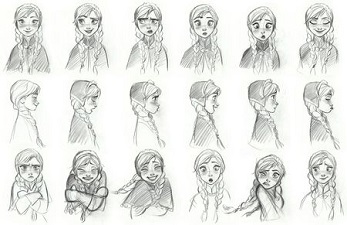 AV: In your book, you write that Frozen is not a film with songs, but a real musical.
CS: If you look at the best animated musical films, from Snow White and Pinocchio to Beauty And The Beast, songs can provide a concise and effective way of presenting material that would become dull if done through dialogue. An example I often cite is Something There in Beauty And The Beast. In about three charming minutes, Howard Ashman and the animators show two characters who find themselves falling in love and realizing how unsure they feel about it. How many minutes of dull expository dialogue would it take to explore all those conflicting emotions? Conversely, Paree Holds The Key To Heart in Anastasia re-states what the audience already knows (Anastasia really is the princess, Dmitri has fallen for her, they're in Paris) and brings the story to a dead halt for several minutes.
AV: Of all the animated movies presently in production, which one(s) would you like to write about?
CS: There are any number of films I would like to watch being created. In America, Pete Docter's Inside Out and Dean DeBlois' How To Train Your Dragon 2 look very promising; both men are extremely talented directors. Disney's Big Hero 6 and Tomm Moore's Song Of The Sea look intriguing. Sadly, Hayao Miyazaki has announced The Wind Rises is his last feature and Satoshi Kon died, but in Japan, I'd be very curious to see Mamoru Hosoda (Summer Wars), Shinichiro Watanabe (Cowboy Bebop), Hideaki Anno (Evangelion) or Katsuhiro Otomo (Akira) at work. And when Brad Bird returns to animation, whatever he does will be worth writing about!
---
---
---
---
Our warmest thanks to Charles Solomon and April Whitney!