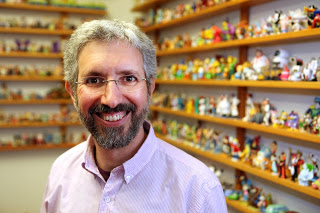 It was not by chance that Disney first chose to open its European flagship in France — a land whose cultural heritage and storytelling tradition have inspired generations. Disneyland Paris is now opening a brand new attraction that pays tribute to its French homeland, with all of its creativity, quality, vitality and culinary talents — Ratatouille: The Adventure.
The movie by which the attraction is inspired is actually Disney•Pixar's most Français movie of all time. It is also the studio's fourth film to inspire an attraction experience in the Walt Disney Studios Park. Other experiences include Crush's Coaster, Cars Quatre Roues Rallye and three family favourites in Toy Story Playland.
Ratatouille : The Adventure will whisk guests into the heart of the hit animated movie. They will be shrunk to the size of Rémy, the film's adorable rat star, for a crazy, culinary adventure packed full of surprises. Along with Rémy and his gourmet pals, guests will scurry through one of the capital's finest restaurants, Chez Gusteau.
The connections between animation and attraction ("Imagineering", as they say at Disney) are obvious, and it is why we naturally turned to the one artist that really embodies that connection, Pixar Creative Director for Theme Parks Roger Gould. Gould started at Walt Disney Animation Studios as an animator on Hercules, to become later Head of the Animated Short Films Department at Pixar Animation Studios, and now supervises all the Disney Theme Park attractions inspired by Pixar movies.
He kindly gave us "le Ropes" of the tastiest attraction ever!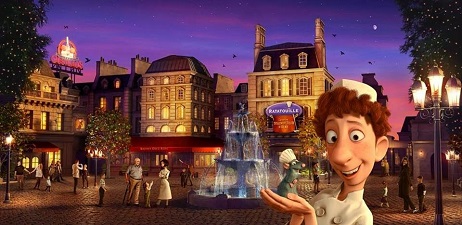 ---
AnimatedViews: Mr. Gould, please, would you explain your role as Pixar Creative Director for Theme Parks?
Roger Gould: Well, I have a wonderful and strange job which is as a Creative Director of Pixar Animation Studios Theme Parks group. I collaborate full time with Walt Disney Imagineering on any project throughout the Disney Parks and Resorts that include the Pixar characters and stories. So, I've had the great pleasure to work on Cars Land at Disney California Adventure, Crush's Coaster at the Walt Disney Studios Park in Paris, all sort of things all around the world. It's fantastic; each of these projects is unique and different.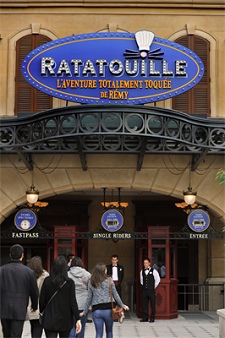 AV: How was the Ratatouille attraction created?
RG: Six years ago, Tom Fitzgerald, the Imagineer who is the creative lead for all the Disneyland Paris resort, had this idea, this inspiration to bring the world of Ratatouille to life at the Walt Disney Studios Park in Paris. We were working on Toy Story Playland for the Paris park that was an absolutely wonderful and immersive way to bring you into the world of Toy Story and Tom was thinking about how to keep going, to keep enhancing, bringing more immersive stories to that park. And Ratatouille, the movie, was such an incredible film, so incredibly well received both in France and throughout Europe, that he really wanted to figure out how we could bring it to life.
But of course, the real fun of the movie is not just being a human in that world but to be a rat, to be small. Because it's always fun to be small. And we spent about a year exploring, building the entire thing as a purely physical experience, meaning gigantic sets and gigantic figures. But what we found was that there was a tremendous mechanical limit for how quickly things could move when they were giant. We were very much inspired by the sequence in the movie when Rémy plunges from the rooftops over Gusteau's kitchen and finds himself suddenly in the dangerous world of a busy kitchen. We wanted that sense of excitement and danger, thrill, but we couldn't find a way to do that with giant mechanical elements. Things just moved too slowly. So, we evolved to this idea of combining giant, physical sets (because we wanted you to really believe you're small, like a rat) with brand-new, immersive, 3D-stereo animation of the Ratatouille world and its characters. And what that allowed us to do was to get the best of both: to truly bring you into a giant, over-scaled world (and when you go ride it, you'll see: when you're coming to the load area, you find yourself on the rooftops of Paris, and there are giant rooftops, and giant chimneys, and giant windows and balconies, and you really feel little). And then as you go through the attraction, we use these enormous custom screens with the highest resolution animation that we've ever produced at Pixar using stereo glasses to give fantastic color clarity. And what it allowed us to do is to bring the characters to life fully, at the kind of speed and dynamic that you experience in the movie.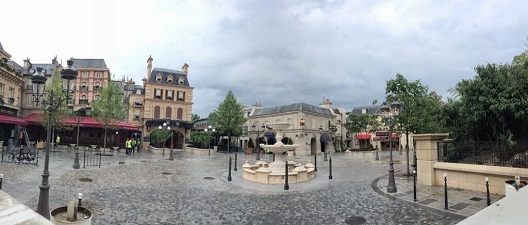 AV: How does Ratatouille: The Adventure take its place within the very story of the Walt Disney Studios Park?
RG: I think what Tom Fitzgerald is doing in these kind of immersive lands is plunging the guests fully into the worlds of these films, and so, taking inspiration from these movies, to do what we all as audiences wish we could do, which is jump through the screen as you do magically in the Cinemagique show for example at that park. Here, you get to do it physically. You literally walk into Place de Rémy and you find yourself not simply in Paris but really in Rémy's Paris. And so, as you look around that courtyard, you'll find many "hidden Rémys", not hidden Mickeys, but hidden Remys. Because we wanted you to know that we didn't try to recreate Paris, the real city. We tried to recreate the Paris that you experience in the movie. And then we added even more enhancements, little winks and surprises to remind you that you're in an animated world.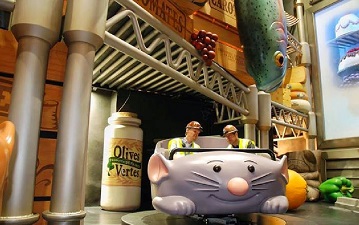 AV: What is exactly the role of animation in the Ratatouille attraction?
RG: This is really the thrill of getting to bring this attraction to life: it allowed us to actually go back to the film characters, to Rémy and Emile and all of the wonderful chefs; so, to bring them to life, but at a scale that we had never experienced. So, our projection screens within the attraction are blended with the physical sets, and they're so massive that many of them actually curve around you so that you really are immersed into the 3D animated world. I directed the animation here at Pixar, and basically, we worked like we do on a movie. We storyboarded the entire attraction. The story itself is very simple: Rémy is welcoming us -we are fellow rats!- to enjoy a meal that he's going to prepare for us. And while he's busy trying to decide what to cook, he gets inadvertently to fall into Gusteau's kitchen and we fall along with him. We must dodge the dangers and thrills of the kitchen and the dining room to finally find ourselves at Rémy 's kitchen where he prepares the meal for us and welcomes us to Bistrot Chez Rémy.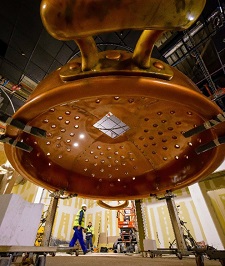 AV: Did you appeal to the original creators of the film?
RG: Brad Bird, the director of the film, and John Lasseter came and we brainstormed the storyboard with them because of course Brad created this world and we wanted to be true and authentic to those characters and that story. And he was really excited to see that movie brought to life. He loves the Disney parks and thought it was fantastic to bring this movie to life. So, we crafted that through storyboards and then we built out those scenes. But unlike movie animation, where a scene might be 3 to 4 seconds long, in the attraction scenes are 30 seconds or even a minute long. Because we're putting you at rat scale into that world. And what was fun is that we had many of the animators who had worked on the movie, including our supervising animator Andy Schmidt. They were able to bring all their experience to bring those characters to life and help us basically bring them back again. For example, Kristoff Vergne had been a key animator on Linguini in the movie, and so we have some fantastic Linguini moments in the attraction and Kristoff animated all of them. I couldn't possibly tell him what to do because… he's Linguini. He knows who he is from the inside out. So, it was really fun to see all these artists bringing all these characters back to life!
AV: Indeed, as Glen Keane put it, animators are "actors with a pencil"!
RG: Exactly. For people who had worked on the movie and were animating these characters again, it was like spending time with old friends. And we also had some animators who hadn't worked on the movie, and for them, it was like working with celebrities! Take for instance Becki Tower, who animated Rémy. She was so excited to get to animate this character that she had so admired in the movie and whom she dreamed to animate herself!
AV: How did you balance 3D animated elements and real sets?
RG: The key decision about what to build as giant physical sets and what to create in animation really was driven by character. Anytime we wanted to bring a character to life, we knew we would animate it on the computer so it could be as dynamic as the characters are in the movie. But anytime we could build out the physical world, it brings you a believability. It's the fun of being at a Disney park – it's to be physically immersed in a world. So we really tried to build out as much of a world physically as possible. Then, we extend that world through the 3D animation. It's not just the characters but also the sets that they're in as well because, of course, the two of them are connected.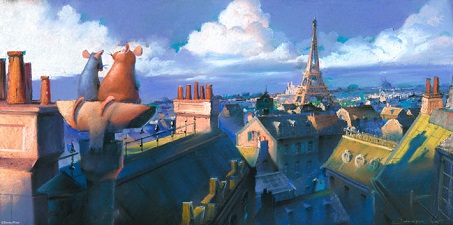 AV: Indeed, good actors need good sets to express themselves.
RG: We were able to take advantage of the artists who helped create the film originally. Harley Jessup was the Production Designer of the movie. He helped us on the interior but also on the exterior of the attraction as we were trying to capture the caricatured feeling of Paris that they had created for the film that Harley described as "a hand-sculpted feeling". Because, for him, Paris is a city with so much history that the buildings have an age, they have a sense of almost like sculptures, not as mechanical objects. So, he helped work with all the Imagineers/architects to just make sure that all the buildings, all the designs really capture that spirit. And then, inside the attraction, we actually go to Remy's kitchen, at the Bistrot chez Rémy. We saw a hint of it in the movie. At the very end of the film, Rémy pops into the kitchen where Colette gives him a plate of ratatouille that he puts the final sauce on top of. We asked Harley what did the rest of the kitchen look like because we wanted to go there. So he designed this completely new set that we got to build three-dimensionally on the computer and populate with dozens and dozens of cooking rats. So, as you race through this incredibly busy kitchen, you feel like you're visiting a kind of a rat food circus! You go beyond the boundaries of the film and create things that even the lovers of the movie had never seen before!
AV: There's a real richness in this attraction, in the very spirit of Disneyland Paris that is, in its genes, an homage to both European and American cultures.
RG: When we started this project, we knew we were giving ourselves a very difficult task. We were going to build a piece of Paris right outside the real city of Paris. So, how could we make that wonderful and not simply repetitive? What we really did is we went back to the movie, back to Harley, and we said: "How did you caricature Paris?" Because we wanted this to be, much as the movie was, a love letter to Paris, an homage to Paris, to celebrate it, and let it be comfortable and charming in the same way as the best of Disneyland Paris like Main Street, USA. And I think we did it. Earlier this year, I asked many of the local French artists who were working on the project how they felt about it and everyone said that they were charmed by it, that it felt like these fantasy postcards of Paris. It wasn't trying to pretend to be the real Paris, but it was your dream of Paris. That's really what we wanted to bring to life: let people walk into their dream of Paris.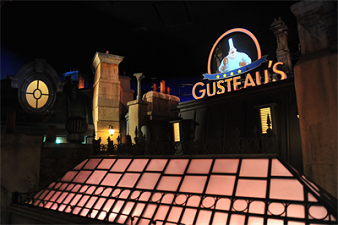 AV: There's something really reminiscent of Walt Disney in this unique blending of technology and art.
RG: What's amazing about Walt Disney is that he always kept an eye out for new technologies that allowed him to tell stories in new ways. He never used technology for its own sake but he was excited about the possibilities of storytelling that new technologies gave him. Pixar and WDI both really extend that tradition. At Pixar, we created the first computer-animated motion picture with Toy Story, driven by John Lasseter's passion to use this new technology to tell stories in a whole new way. And Imagineering continues that. And here, the Ratatouille attraction is an amazing example of combining many technologies including our Rat-mobiles, which are trackless vehicles. What's so fantastic is that your ride vehicle is a character. We wanted it to be a rat. And then there's no physical track. You feel like you were just moving effortlessly. Like real characters, they're actually moving independently. Each scene, they may enter 1-2-3 but they may leave 2-3-1. It allowed us to really bring you into a world in a way that we've never been able to do before. The fun of putting all of this attraction together is take advantage of all the technologies to say: "how do we tell the story in a new and surprising way?"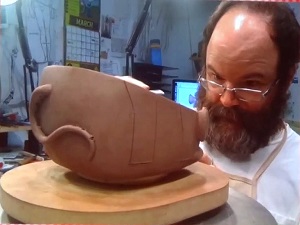 AV: The Walt Disney Animation Studios have had a long collaborating experience with WDI whereas Pixar's is more recent. What was the meeting between Pixar artists and Imagineers like?
RG: The collaboration between the Pixar artists and the Imagineers is fantastic because we're all jealous of one another! Pixar artists love the theme parks and wish they could be designing parks, and Imagineers love the movies and wish they could make movies. So we all love working together. This was really a dream for everyone involved, because it allowed the filmmakers to have a fantasy. When we build a movie at Pixar, we create it three-dimensionally, but it's only behind the computer screen or the movie screen. Harley was at the attraction last week for the first time since it opened and he sent me a note to tell me how thrilled he was, how incredible it was to walk into the movie he helped design. I think it's what's so fun: Imagineers share the same passion to bring things to life at a certain level of quality. We know we're not building things for an opening weekend or an opening summer. We're building things that we hope will be there for decades to come, for generations to come. The love and craftsmanship that everyone puts into it is just astounding. For the Imagineer Art Director Beth Clapperton, who is on site, it was so exciting to see her work because every detail mattered. She wants to make sure that when we were done, we'd be proud of every single thing there. I think we really can be. It really brings a smile to your face just to walk into this place and feel transported.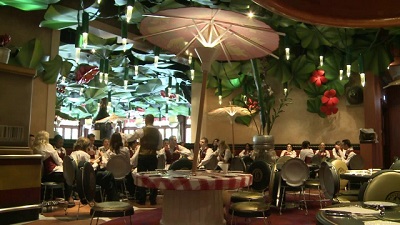 AV: Considering your experience as Pixar Creative Director for theme parks, what, to you, makes this attraction special?
RG: For me, the excitement is: storytelling in a context of these crazy puzzles. It's like putting together a giant cuckoo clock with many, many moving parts. But as you bring them together, and it works, suddenly the mechanism disappears and all you experience is an immersive story that allows you to go somewhere you only dreamed of. You know, anytime we talk about bringing one of our films to life in the parks, I ask myself: what is the most important thing that I want to experience from this movie? And in Ratatouille, it's the character of Rémy and his passion, his passion for cooking and his passion for life. If we can bring that to like, if we can make it like you have been with Rémy on his adventure, then I will be happy.
The Ratatouille soundtrack
is available to buy now from Amazon.com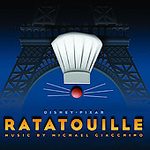 ---
Our appreciation to Roger Gould, Chris Wiggum and our very special thanks to Mathias Dugoujon!