With a fresh year upon us (already!?) and awards season about to get into full swing, we are pleased to bring you our site's annual look back at the year that was, with our staff's favorites from what pop culture had to give us, along with your picks for what you chose as the best animated movies of 2022 from our Reader's Choice poll.
It may be hard to come up with a reason as to why, but 2022 felt like a collective blur for many of us, perhaps a result of the depressing pace of the past few pandemic-dominated years, or maybe we were all just too busy for our own good. Regardless, the months just zipped by, merging into each other almost as much as some of the year's most-hyped entertainment options occasionally seemed to — just how many Star Wars and Marvel streaming shows were there, anyway?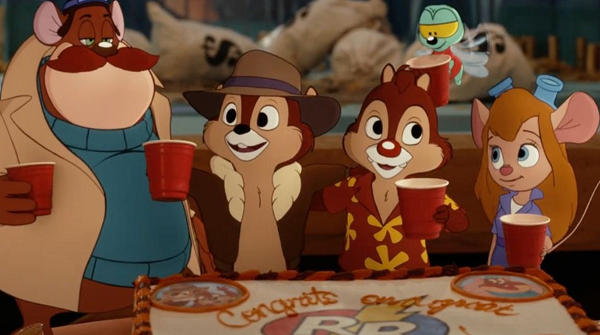 Not helping with our collective confusion was having to read the same headlines over and over again (did you happen to hear what Will Smith did at the Oscars?), giving us all a bad case of déjà vu!
Among such stories were major shakeups within Hollywood, including the sudden replacement of Bob Chapek as Disney's CEO with that of another Bob (welcome back, Iger!), and some shocking and frankly blatantly cynical decisions made by the recently merged Warner Bros. Discovery. Of course this is a business at the end of the day, but cancelling the release of completed movies (sorry, Batgirl and Scooby-Doo!) just for the sake of a tax write-off is an evil move even by cartoon villain standards.
As is sadly always the case, more people were lost this year than we could ever fit into one column, with the passing of Queen Elizabeth II capturing the attention of the entire world. Other notable deaths included comic book legend Neal Adams, Jules Bass of Rankin/Bass fame, Irene Cara, Barbara Walters, Gilbert Gottfried, Harry Potter star Robbie Coltrane, Leslie Jordan, James Caan, Sesame Street cast members Emilio Delgado and Bob McGrath, iconic Batman voice actor Kevin Conroy, and legendary actress and singer Angela Lansbury, all of whom will be missed.
On a lighter note, audiences gave theaters the comeback they had been starving for, with Top Gun: Maverick behaving like an old school blockbuster on a level that hadn't been seen in ages, and the myth of superhero movie fatigue proved to be just that, with four of them easily zooming past the $300 million mark in the States. And Avatar: The Way Of Water has proven, yet again, that you should never bet against James Cameron, as it quickly became the biggest hit of the year after less than a month in release.
Join us now for a look back on the rest of the year's brighter and more animated aspects, as we present…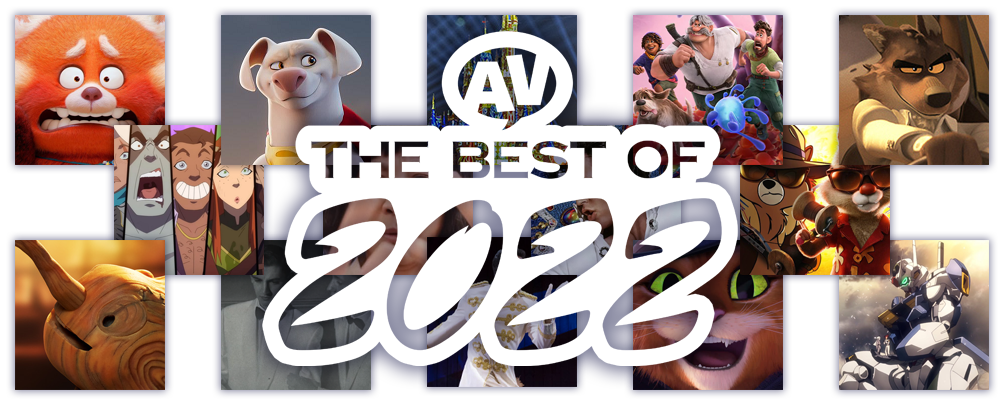 ---
Ben's Picks
It's something we say every twelves months: "where did the year go?", but this year it might never have applied more! Perhaps a consequence of life slowing down to a more leisurely pace since March 2020, to where people took time to take things in more, kept in touch with family and friends more, and did things like going for walks more and just simply enjoying the world again — as much as it was barraging us back with viruses and increasingly dynamic weather events — but as life opened up, that otherwise lovely spell of a Don't Worry Darling 1950s style life with 21st century technology quickly sped up and seemed to zoom (not Zoom!) by ever faster.
Professionally and personally, 2022 has been a rollercoaster for me, and how! The year began with a pandemic-delayed film, The 355 (essentially a female-fronted Mission: Impossible yarn to which I had variably contributed some uncredited cutting) coming and going in January, before a longtime friend and collaborator tapped me to cut his directorial short film debut, Aping Edwin Porter, which we shot in February and posted between then and May (when, at the premiere, we staged a bit where I feigned being upset at a remark in his "thank-yous" and took to the stage and slapped him, in a nod to another infamous incident that had just appallingly occurred in front of a much bigger audience).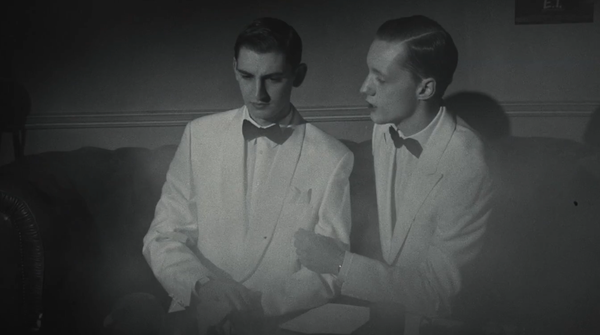 The film [right] hit the festival circuit over the summer and has incredibly garnered over 100 "best short" awards, nominations and nods so far, including several for editing and sound design. If anyone out there reading this is looking for a feature editor or wants to offer representation, I'm ready and waiting!
That high was somewhat tempered by a couple of "real life" hiccups, including Covid finally catching me in the summer. While not as bad as flu that hit me in 2008, it was worse than a bad cold, left me coughing uncontrollably, and still these months later a little drained. It is not an experience I wish to repeat!
Luckily, I'm still here, which seems as good a place as any to mark several personal heroes who did leave us: Angela Lansbury, Peter Bogdanovich and Sidney Poitier, to name just three out of many that were continuing to create new work and leave the bright lights of showbusiness a little more dimmed with their loss.
Escapism was again found on big and small screens, where new films began to flourish once more and old films found themselves restored and available again in the home. Topping everything had to be the sublime Everything Everywhere All At Once [below right], the Daniels' film that seemed to creep up on everyone distracted by the empty numbingness of various multiverses to present its own very unique take on the same concept, via a hugely ambitious scope illustrating a very intimate story. Profound, hilarious, uplifting, different, erudite, silly and brilliant, I'm so glad to have discovered this one, and that it's ended up making its own mark in the world.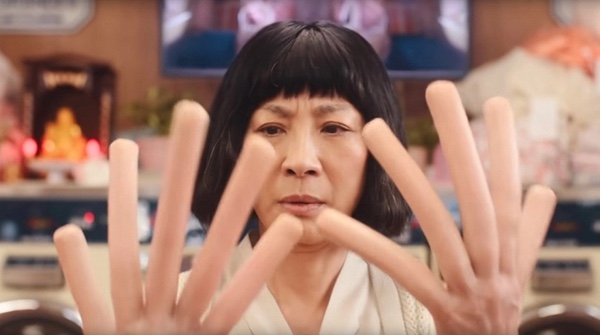 Less successful creatively was the "final" Jurassic World movie Dominion, whose opening line set things off course from the start and never really recovered.
Having destroyed the island in the last one, and promising a new and different "world of dinos" scenario, we were quickly back on another island and simply going through the motions, where even the returning Park cast — as much as it was nice to see them again, and in much more than just cameos — couldn't help this ultimately feeling rote and boring.
I wasn't much better impressed by the other hyped films of the year, such as The Batman, and have yet to see Wakanda Forever, though wasn't much of a fan of the first and admit to suffering a bit of Marvel fatigue and needing a bit more grown up nourishment cinematically speaking. But Maverick certainly surpassed expectations to deliver a first class experience even for those, like me, that didn't like the first one, and I'd argue that Glass Onion is a better film than Knives Out, right down to director Rian Johnson's frankly blatant explanation for what he was attempting to do with Star Wars, even if the chief suspect and last one standing were both fairly evident very early on.
I was left fairly dazzled by Baz Lurhmann's Elvis [below right], a couple of caveats aside (including that I personally can't quite get past the fact that the otherwise excellent Austin Butler looks very little like The King, and have yet to hear any reasoning on Tom Hanks' incredibly baffling choice of accent for his insidious Tom Parker), and would love to see an extended cut I hope the director gets a chance to put out there and that I would snap up on disc.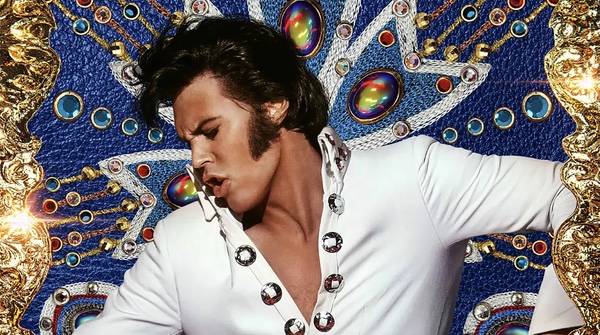 Speaking of, this year was a quieter than usual for new releases and classics, with a fair bunch getting 4K "upgrades" that, while reviewers were eager to wax lyrical about "shadow detail" and the like, very rarely gave any real reason to buy again, especially given that many were shot on earlier, grainier stock to begin with (the one exception being the on/off/delayed release of seminal sci-fi Invaders From Mars, which has never had an HD release and, by all accounts, is truly phenomenal in its restored form, which I look forward to seeing as soon as possible!).
The Godfather turned 50 with a stunning new collection, and I was also pleased to add one of the final Hitchcock Blu-ray holdouts in Stage Fright to my shelf, along with the superlative restoration of George Pal's The Wonderful World Of The Brothers Grimm to the always enticing Warner Archive, the bonkers Return Of Captain Invincible in two cuts with a CD soundtrack (!), and — finally! — the excellent Arsenic And Old Lace from Criterion. Of the newer stuff, it was great to see Ken Branagh receive a screenplay Oscar for his personal film, the lovely Belfast, which no less than Spielberg is looking to build upon in the awards race with his own autobiographical The Fabelmans, a slightly lesser film that felt more insular and doesn't reflect anything going on in America at the time other than in the fledgling director's own family.
In animation — the reason we're here, right? — I haven't been truly wowed by anything in a while, though did appreciate Sony giving delightful Vivo a deserved physical release. But Disney, Pixar, DreamWorks and Illumination were otherwise MIA with future classics (I mean, as entertaining as Turning Red was, does anyone really expect it to make any best of the decade lists? And Sing 2 was sadly as lackluster as the first one was a breath of fresh air, though I still need to see The Bad Guys, but have heard good and bad about it, which is never a perfect sign).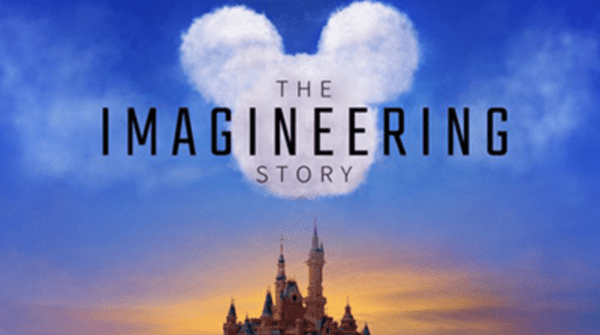 Disney+ continues to be frustrating in its mix of good-not-great content — although I'm hoping to get to widely praised Andor before too long — and resolutely seems to want to pivot away from actual Disney productions that aren't — yawn — Marvel or Star Wars. And, yes, before you bring up Disenchanted, please don't: the less said about that enormously disappointing, ten-years-too-late misfire (and Zemeckis' frankly bizarro Pinocchio) the better — mediocrity should never be "acceptable", but this wasn't even that!
Even newly available films didn't particularly entice: Thor fizzled, Dumbledore disintegrated and Luck ran out, although most unexpected was the enjoyment of the also bizarre and bonkers Chip 'n' Dale: Rescue Rangers movie, which was just so random and wrong on many levels that it couldn't be anything other than surprising fun. That was about it, though, leaving most of my interest in documentaries: The ILM Story's opening episode promises to be a series I'll enjoy the more I can watch, and Leslie Iwerks' The Imagineering Story followed up her previously terrific docs on her grandfather and Pixar, and was again joined by a companion book [above] — a great gift for any discerning Disney history fan! — that, a slightly disappointing lack of images aside, really gives one time to take in all that research (it is rightly labeled a biography!) in a very nice, weighty tome kind of way. Which, if I had a Christmas or New Years wish, would be just that: more time. And that's just about where I came in, I guess! Have a good one!
---
Dacey's Picks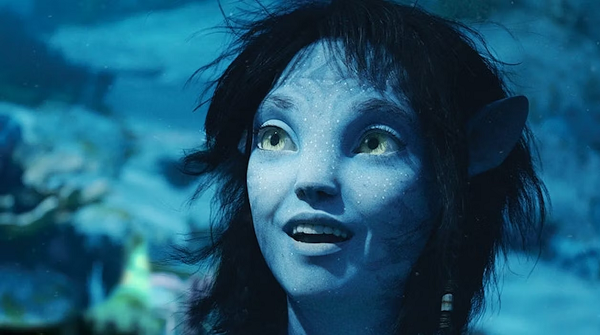 Once again, I fell ridiculously behind on what I considered to be "required viewing" in 2022 — I still haven't caught widely acclaimed movies like Turning Red, Marcel the Shell With Shoes On, or either of DreamWorks Animation's excellent-looking offerings.  Alas, tending to physical and mental health took a lot of my attention this year. Perhaps I'll be able to remedy this for 2023, but in this case, don't consider these picks to be "the best of the year" so much as "the best of what Dacey found the time and energy to watch"!
In many ways, Avatar: The Way Of Water [above right] faces seemingly impossible odds — not only is it a sequel to the biggest movie ever, but also one that many rather inexplicably expected to bomb under the delusion that no one really cared about the original. At this point, though, should anyone really be shocked when James Cameron is able to shatter expectations?
It almost feels like a gross understatement to say that Water is gorgeous, as it's a sensory experience that might leave you as out of breath as the swimming blue aliens are from how much you are openly gasping at the screen. Is it overlong? Probably. Overstuffed? Maybe. But when it reaches its final hour, you'll have a hard time looking away, as Cameron fires on all cylinders to fully immerse the audience in action so jaw-dropping and intense that it must, yes, be seen to be believed. Pandora wasn't the only place I found cinematic thrills, as superheroes remained a dependable source of adrenaline. While the DCEU might be in complete chaos right now, The Batman certainly wasn't; a moody, hypnotic comic book outing that feels as daring as it does familiar.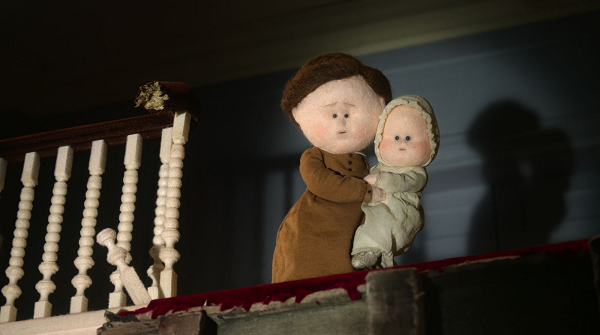 On Marvel's side of things, Doctor Strange In The Multiverse Of Madness was a gleefully violent, fun-filled rollercoaster, while the "TV special" Werewolf By Night was an exhilarating love letter to the Universal monster films of old, and a promising directorial debut for composer Michael Giacchino.
On Netflix, stop-motion was refreshingly prominent — even if they seemed to forget to actually market the films sometimes!
The House [above right] was a nifty anthology of three separate stories — which range from devastatingly scary to strangely sweet — making for some truly unique (not to mention R-rated) animation unlike anything else I saw this year.
I am a bit sorry to say I didn't "love" Wendell & Wild, as it's weakened by a plot trying to do everything everywhere all at once. Jordan Peele and Keegan-Michael Key are lovably funny as the titular dim-witted demons, and one can't deny Henry Selick's talent and imagination, so it's a shame he allows the focus to get so out of hand here (you could make a case that he's best when he has strong source material to play off from). Fortunately, it's at least very entertaining, and it's possible I'll like it more with a repeat viewing.
Where I won't be an annoying contrarian is with Guillermo del Toro's Pinocchio, which really did live up to the hype for me and was as beautiful as others have been saying, gracing the viewer with a reassuring yet creepy handcrafted look that brings to mind the work of the late Will Vinton.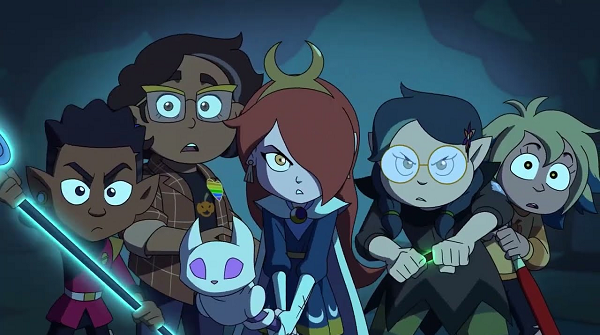 In fact, there's such an astonishing level of detail that it might be impossible not to be in awe of it — so much work went into every frame of this film that its existence alone is an accomplishment.
From Disney, Chip 'n Dale: Rescue Rangers was the borderline demented spiritual follow-up to Roger Rabbit that none of us knew we wanted, but ended up being very thankful for, filled with so much hilarious meta-humor that it's almost shocking the Mouse House itself actually made it!
Obi-Wan Kenobi, while supposedly being "divisive" (but what Star Wars content isn't these days?), was something truly special for fans of the prequel trilogy, elevated by a fantastic performance from Ewan McGregor (who was also great in Pinocchio) and some spectacular lightsaber battles. Finally, The Owl House [above] continued to be terrific as it set exciting new standards for the studio, and it's going to be very painful when it's time to actually say goodbye to this amazing series when it ends in just a few months.
The biggest and most pleasant surprise for me in 2022 came in the form of something I wasn't even expecting to like, and that was FX's very adult comedy Little Demon [below right]. At first glance, it could be easy to write it off as another crass Rick & Morty imitation (not coincidentally, it's from one of that show's co-creators), and while it would be impossible to recommend it to "everyone" due to its pervasive violence, language and nudity, Little Demon is surprisingly subversive, relatable, and even poignant, managing to juggle its frequent fart jokes alongside themes of broken families and regret in ways that are bafflingly effective.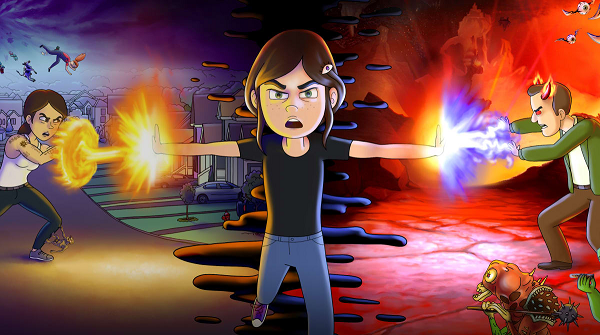 The voice cast is to die for — Satan has never been more appealing than when played by Danny DeVito — and there's a promising sense of world-building that leaves me begging to find out what happens next. You wouldn't necessarily expect this level of praise for a cartoon about the literal antichrist, but Little Demon feels sincere, heartbreaking, and bizarrely comforting. It deserves all of the love it can get…and more episodes ASAP.
Before I wrap this up, I must give some quick shout-outs to more "grown-up" fare, including House Of The Dragon which, despite having a smaller scale than Game Of Thrones nevertheless managed to feel just as massive, setting the table for what is sure to be a grand epic in its future seasons. And X and Pearl were a duo of horror titles within a fresh franchise from director Ti West that came out in the same year and, if that's not impressive enough, were both delightfully twisted films in their own right that also happened to compliment each other perfectly.
---
Dan's Picks
In some ways, 2022 turned out to be not that much different from 2021 as it was another curiously lazy period for me aside from an overwhelming work schedule. It was enough that I completely missed out on watching an animated feature. Nevertheless, I still managed to do stuff. I got to watch some fine programs when I could, attend numerous events, and was able to participate in a closed beta for the upcoming Street Fighter 6 video game. I even won an auction for a rough animation sheet of Milo from Atlantis: The Lost Empire! So perhaps beneath the surface, it was a rather productive year for me despite how inactive I otherwise was.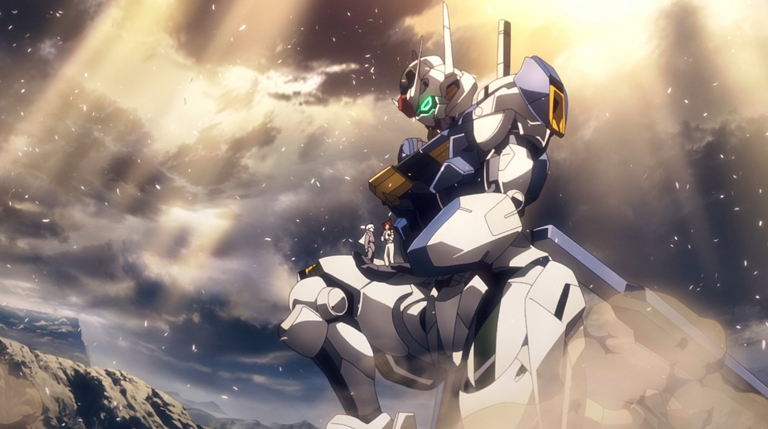 A show that really won me over from the start was Mobile Suit Gundam: The Witch From Mercury [right].
The first mainline Gundam series in five years distinguished itself from the rest of the franchise by taking a bold approach in telling a well crafted narrative that would not be what viewers would expect.
The lush, beautiful animation and emotionally epic music score wonderfully bolster the presentation of its uniquely developed and lovingly fantastic female leads Suletta Mercury and Miorine Rembran. I'm absolutely engrossed and am looking forward to what the amazing crew at Sunrise have in store for the rest of the series as it continues.
I've consistently had Critical Role among my "Best of…" entries the last few years. And why not? The weekly broadcast of animation voice actors playing Dungeons & Dragons was an absolute blast to watch as Matthew Mercer and company would craft together compelling stories and characters through tabletop gaming.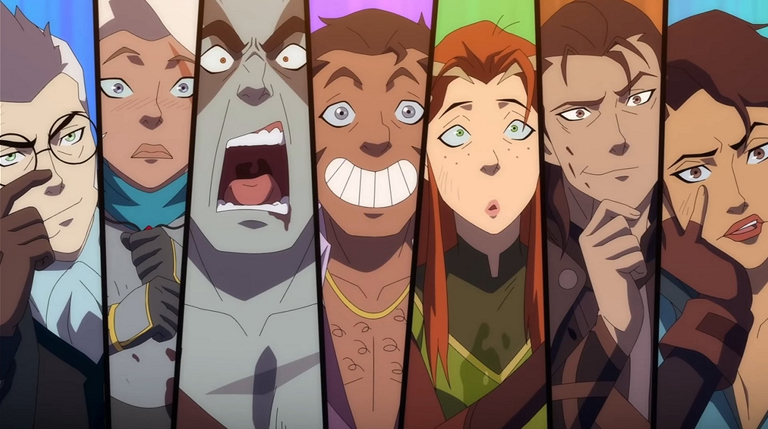 This year was extra special with the premiere of The Legend Of Vox Machina [right].
The animated adaptation of their first campaign adventures was a critical success featuring crisp, beautiful animation alongside outstanding music, great writing, and a top-notch cast. The future continues to shine brightly for the pop culture phenomenon.
For me, the live-action front would not so much be on the screen as they would take place on the stage. A trip to Broadway yielded opportunities to see Hugh Jackman and Sutton Foster in The Music Man [below right] in its opening week, Wicked a second time, and Hadestown featuring the last regular performance of Amber Gray as Persephone.
The Music Man was so delightful as Jackman and Foster were having a ball. Wicked was as fantastic as ever, made the more special being at its home the Gershwin Theatre. Hadestown, though, was outstanding and an absolute thrill to behold from start to finish. It was a wonderful experience that made it tough for any film or show to compete with.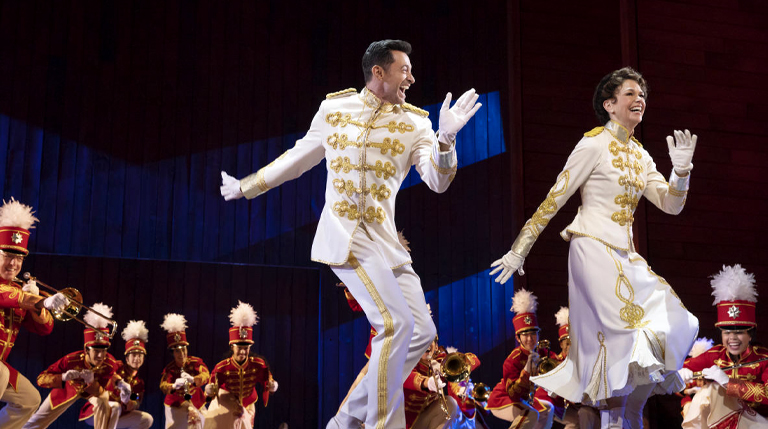 Truth be told, the programs that interested me in 2022 were documentaries. I was enamored with learning about how things came to fruition.
Two documentaries that stood out were the series Arcane: Bridging The Rift and the feature Mickey: The Story Of A Mouse. Both offered fascinating insight into the development of their respective subjects.
Arcane: Bridging The Rift provided a comprehensive deep dive into how the groundbreaking series was carefully crafted. Mickey: The Story Of A Mouse was a modest, yet no less intriguing look at the cultural impact the character had for nearly a century. Good documentaries like these were what captured my undivided attention.
One thing that picked up was my attending events. As my recaps could attest to, the San Diego Comic Con and the D23 Expo were amazing, worthwhile experiences that made my year and then some. From world premiere screenings to star-studded surprises, both were quite literally packed to the gills with so much greatness.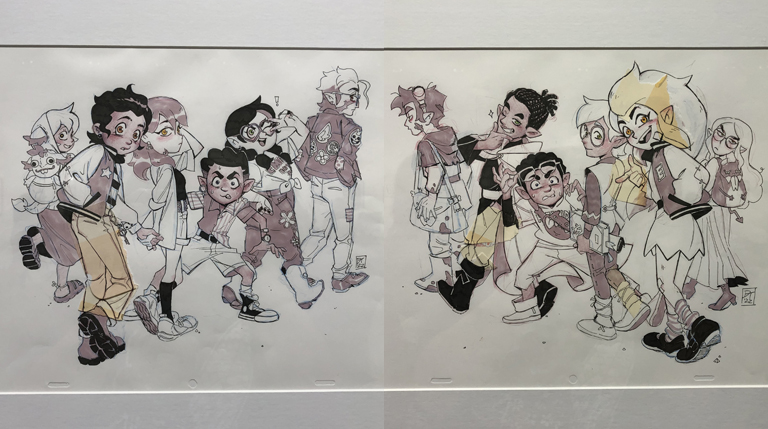 Another event that shined brightly was the opening reception of The Owl House Exhibition at Gallery Nucleus [right]. Featuring a fun, insightful panel with the animation crew, admiring the beautiful artwork displayed, and witnessing an exploding fandom in all of its glory, it was a fantastic time to be had that was unlike any other.
Rounding out the year, I could not begin to tell you of the jubilation I felt when Disney produced not one, but two Oswald The Lucky Rabbit shorts. While each one might only have been a minute long, every wonderful second of the long-awaited new animation was lovingly cherished.
The Owl House itself had an outstanding year, airing some of the series' finest episodes to date ahead of the upcoming finale. The return of Bill Willingham's Fables was warmly welcomed within a rather unremarkable year for comic books, although Marvel published two great mini-series in the excellent Dark Ages and, my favorite, the ultra-hilarious X-Terminators.
---
Randall's Picks
Like the real world, the entertainment industry is feeling the effects of huge change. The worst of the Covid pandemic seems to be behind us, but we are now in the midst of a "tripdemic": there's conflict in Europe, and we all know about the crazy inflation at the grocery store and elsewhere.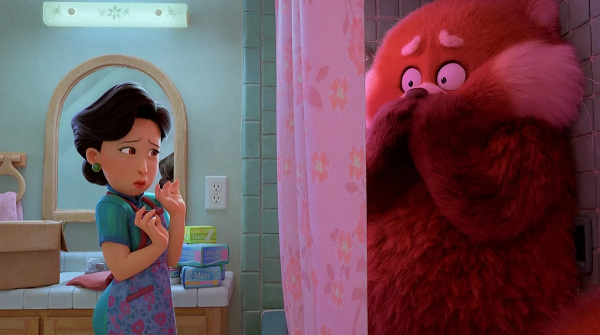 Meanwhile, movie theaters are focusing on showing what supposed blockbusters they're being offered, even as the media giants try to navigate a new paradigm in which they largely insist on streaming-focused content.
The streamers, though, are finding the road to the new world a little choppy, as competing services have returned us to the cable mindset of needing to buy whole packages of content (now multiple streaming services) in order to find what we want to watch. And so it goes.
In this confusing and tempestuous new world, the film studios have decided to play it as safe as possible for their corporate masters. This is hardly news at this point, but 2022 was another year of franchises and sequels, sticking with the familiar rather than attempting much new – at least, in theaters. Disney's only film from their own studio was Strange World, which admittedly was not a sequel, but it was also not very interesting or groundbreaking, aside from some ballyhooed representation. Its poor box office is a reflection on its quality, perhaps, but also the weak promotional push that Disney decided to give it before quickly moving it to streaming. Pixar had the all-new Turning Red [above right], which I enjoyed well enough, though mostly for doing a nice job of showcasing the multiculturalism I see in my native Canada. Their Lightyear, however, spun off from the Toy Story franchise, was a somewhat muddled and unappealing film.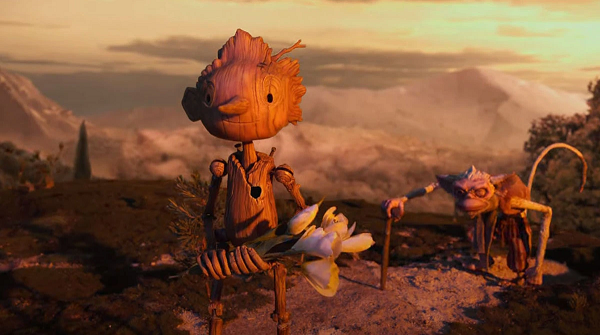 DreamWorks did better with The Bad Guys, which had a pleasantly refreshing animation style, and a good story, but still won't go down as one of their classics. Interestingly, their late-year release, Puss In Boots: The Last Wish has been much better received than the 2011 original, which I actively disliked. Illumination kept its winning streak of fun but forgettable films alive with its popular Minions: The Rise Of Gru, which smoked the nearest animated competition at this year's box office, over three to one!
Other big studio films went direct-to-streaming, including adequate sequels like Hotel Transylvania: Transformania and The Ice Age Adventures of Buck Wild, and the underwhelming and appropriately named Disenchanted (blending live-action and animation). Rescue Rangers, at least, managed to stay fun and clever for the franchise's fans. Apple TV+ began its association with Skydance with Luck, though its questionable premise and lackluster trailer didn't have me tempted to get the service to see it.
I think that the best place for animation these days is Netflix, which has really sought out bolder and more interesting and diverse projects. Richard Linklater's Apollo 10½, utilizing his specialized animation-over-live-action style, was a charming and nostalgic look back at 1969, and it was great to see Henry Selick's latest stop-motion masterpiece, Wendell & Wild find a home there as well.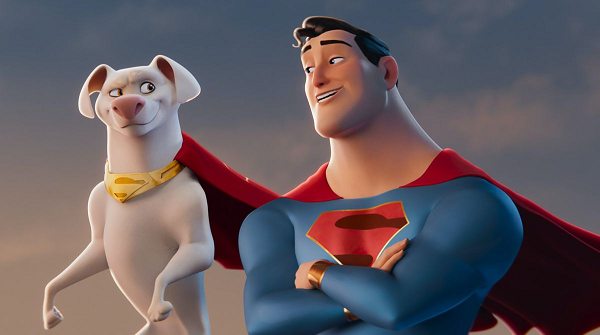 Speaking of stop-motion animation, Guillermo del Toro's Pinocchio [above right] was also brilliantly accomplished, in all the ways that Disney+'s Pinocchio lame and misguided remake was not. I don't think that I have ever really loved a del Toro film, but I was very impressed with the brilliant technique employed in his animated film, with a story that showcased his usual preoccupations with war and death.
I also caught The Sea Beast, which impressed with its visuals and storytelling, and only fell flat in its ending, which failed to adequately explain the motivation of its "villains". Cartoon Salon, after one attempt at an Apple partnership, is now at Netflix with their latest, My Father's Dragon, though I still need to watch it. Regardless, for me, Netflix is really the place to be to see the best of this year's animated films.
Not all franchises interest me, so I likely will not see the new films based on Aqua Teen Hunger Force, Bob's Burgers, or Beavis And Butthead. Meanwhile, DC may be having its problems in live-action, but they continued their strong showing in the animation arena, with the surprisingly well-received theatrical DC League Of Super-Pets [above], and strong direct-to-video outings for Green Lantern: Beware My Power and Batman And Superman: Battle Of The Super Sons (Catwoman: Hunted being less interesting). Warner Brothers also offered Scooby-Doo and Tom & Jerry more direct-to-video adventures too, and even Tweety got King Tweety, proving that some things remain eternal.
---
James' Picks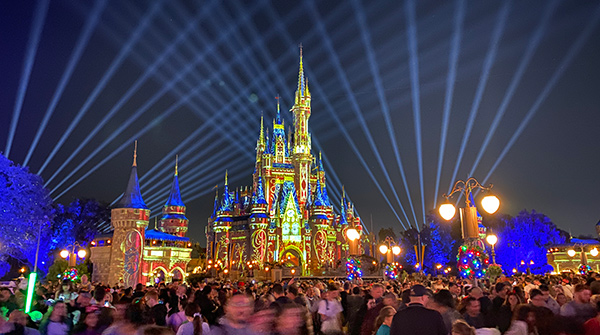 2022 was a rough but ultimately amazing year for me personally. After years of planning, my wife and I finally made the move from our long time home in Tennessee to Orlando, Florida so we could be closer to the Most Magical Place on Earth!
It took nine months for us to get everything done, and we barely made our goal of having it all finished before the end of the year. But as of the last week of December, we are officially in our new home, living just four miles away from Disney World [above]!
Unfortunately, all that work has meant I've been missing in action around Animated Views. 2022 has been my lightest year in terms of output, having posted just two reviews (both the first half of the year) and only 18% of the site's news items.
I'd like to thank the entire AV team for being so patient in allowing me the time to make this move. But hopefully being this close to major hubs of two giants of animation (Disney and Universal) will afford Animated Views some opportunities we might have missed out on not having someone in the area. (Looking at you, Destination D23 in September!)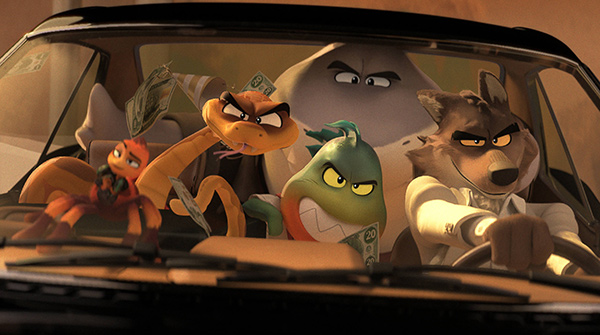 In between all the many, many, many chores I've had to do to sell one house and buy another, I was able to see a few things this year. But again, 2022 was probably my worst year when it comes to getting through my watchlist. Of the 27 Oscar eligible animated films this year, I saw…five! So I don't think it would be fair to do my usual personal top three ranking. In the coming months I'm hoping to do some major catching up, so maybe by the time the Academy Awards rolls around I'll look into doing a belated piece with my best of the year.
Of the five things I did see, my favorite was easily The Bad Guys [above]. It's been a long time since I've enjoyed an animated film that much in theaters…and much, much longer still since that film was from DreamWorks! And the film that surprised me the most was DC League Of Super-Pets. I went in expecting a toy commercial, but found a lot of fun for fans of the DC comics and superhero movies in general.
Again, major thanks to my fellow AV staffers, and also to you our readers too, for all the understanding during these long months of transition in my life. I'm really looking forward to 2023 being much more productive. (And a lot less stressful!)
---
Readers' Choice Results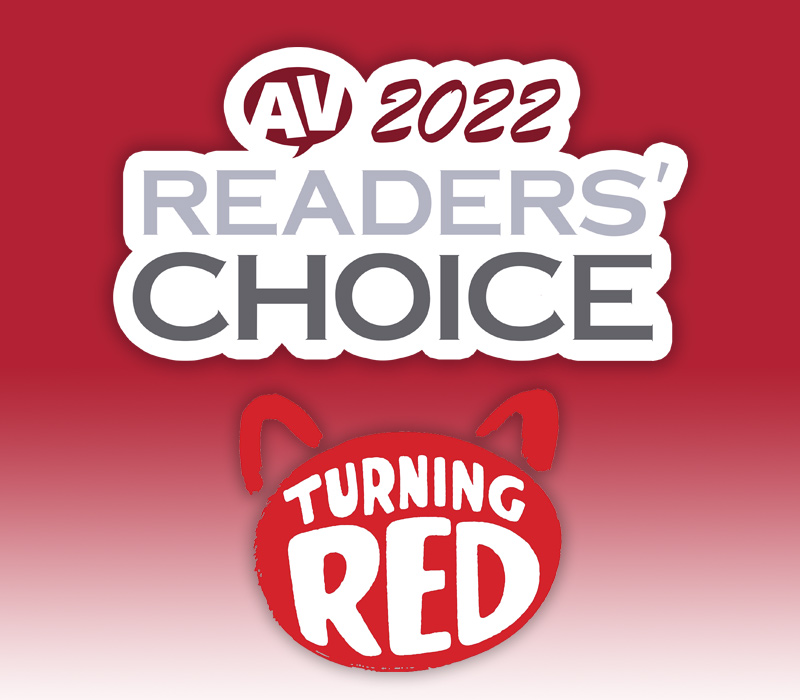 2023 marks the tenth anniversary of us asking you, our readers, to turn critic and choose your top animated films of the year and, to celebrate, we've created an archive of past results you can peruse to see your picks of the past!
So…which movie did you select this year to join those previous winners?
Your top animated film of 2022 was Pixar's Turning Red, with a score of 58 out of a perfect 100. It appeared on 73% of all ballots, and was the number one selection of 37% of voters.
Guillermo del Toro's Pinocchio took second place with a score of 37/100. 43% of you voted for it in your top three, while 29% chose it at the top.
DreamWorks earned the third and fourth place spots: The Bad Guys scored 23 out of 100, appeared on 32% of all ballots, and was picked as the #1 film by 10% of voters, and Puss In Boots: The Last Wish scored 20/100, while showing up on 42% of all ballots and getting 3% of the first place votes.
Finally, Disney's Strange World was the fifth place pick with a score of 13/100. 24% of voters put it on their ballot, with 8% of voters putting it at the top.
---
---
Well, that's all, folks! As always, we thank our wonderful and loyal readers for sticking with us for as long as you all have, and look forward to bringing you more content throughout the new year. Until next time, stay safe, stay healthy, and stay tooned!
— Dacey and the entire Animated Views Team.