Rio 2



Rio 2 is the type of film that needs to become an endangered species in Hollywood — a vapid, unoriginal movie that will appeal only to young children who aren't familiar with all the cliches and stereotypes.

The Venture Bros.: The Fifth Season



The latest season of the [adult swim] fan favorite sees the rebirth and fall of SPHINX, The Monarch gain his revenge on Doctor Venture (or so he says), and the recently graduated Venture Bros. clumsily finding their way in the world, even as family secrets come to light.



Adventure Time: The Complete Third Season



The third season of the hit show keeps the strange stuff, while developing relationships a little further. Above all, it stays entertaining and creative in a way that can captivate both kids and adults.


Mr. Peabody and Sherman



Mr. Peabody and Sherman's focus on family is a nice change from the classic series, but the lack of humor and a good story make it improbable you'll enjoy the film.

Justice League: War



A younger version of the Justice League comes together as it battles Darkseid, not to mention a stale script and unappealing characterization. There are kernels of goodness here, though, as well as a nice set of bonus features.

Oscar Night 2014



Tonight's the night! The Oscar winners will be revealed this evening. Join us during a live chat, find out who will win our contest, and see the consensus picks from our readers.


Oscar nominated animated shorts of 2013



This year's Oscar nominated animated shorts range from the traditionally told to the metaphorical, from computer animated images to painted pages, and — like any awards list — from good to not-so-good.


The Lego Movie



The Lego Movie is an unexpectedly good film. And just like Legos themselves, it's something that boys and girls, no matter their age, can all enjoy.



The Nut Job



Despite the clever title and concept, The Nut Job fails to deliver the goods on just about every level — with a stale story, unremarkable animation, and lackluster acting.




The Best Of 2013: Unlucky, Or Lucky For Some?



It's time once again for us to pick the best – and the worst – of the theatrical and home video year in animation! With a dearth of truly classic releases, what got our top scores and what were disappointments? It's all in here…


The Puppetoon Movie



George Pal's amazing "replacement animation" shorts are now in HD. This two-disc set has three features, loads of bonus shorts, and a bevy of bonuses. This just could be the release of 2013!


The Smurfs 2



The sequel is much like the first, but this time the focus is on Smurfette and her families. This is a primo example of kids films in the modern age, with lots of CGI as well as old-fashioned slapstick.



AV's 2013 Readers' Choice Nominations



The Academy, Hollywood guilds, critics, and even the AV staff will be rendering their judgment on the top films of the year. But now it's your turn! What was the best animated film of 2013?



Saving Mr Banks



Disney's own retelling of a moment in the Studio's history doesn't dig deep enough to be a real "making of Mary Poppins", but a unique story angle and fun 1960s recreations add up to a jolly confection that should please fans and casual viewers alike.



Frozen



Some of the plot holes may be frightful, but the story, music, visuals, and cast are delightful. Frozen is easily one of the Disney's best in recent years, and it's a film that will definitely not leave you cold.


Prolific animation composer Powell profiled
Variety looks at the career of composer John Powell. "Twenty of his 54 features have been animated. And with a resume that also includes a 2010 Oscar nomination for his soaring How to Train Your Dragon score and music for such hits as Happy Feet, three of the Ice Age movies, two Dr. Seuss entries, Kung Fu Panda and the original Shrek, it's hard to dispute that Powell has made a lasting impression on the genre." Powell said of his partiality towards animation, "I grew up on The Jungle Book, Warner Bros. cartoons, and Tom and Jerry. I love the artistry of animation, and I prefer the stories. It's much more joyful. Live-action is just so much about people fighting all the time."
New president named at Warner Bros Animation
Deadline reports that Sam Register has been promoted from EVP Creative Affairs to President of Warner Bros Animation. Peter Roth, Warner Bros Television Group President and Chief Content Officer said, "Sam has done an outstanding job shepherding Warner Bros Animation over the past six years, reinvigorating one of the most storied and accomplished animation production companies in this industry. His creative instincts coupled with boundless enthusiasm, passion and energy were all key drivers in WBA's recent successes, and I know that he will bring the same level of leadership and commitment to his new mission."
Upcoming Smurfs movie blog

Kelly Asbury (Shrek 2, Gnomeo & Juliet), director of Sony Pictures Animation's brand new all-animated computer-generated Smurfs feature film, launched his official blog this morning at www.SmurfsProductionBlog.com
The blog, called The Blue Print, will chronicle his journey directing the animated comedy, feature guest contributors and offer exclusive glimpses at the making of film.
First up is a piece of concept art teasing the new look of the Smurfs Village, very close to Peyo's original creation. Check back for several updates every week.
---
Enjoy the first five minutes of How to Train Your Dragon 2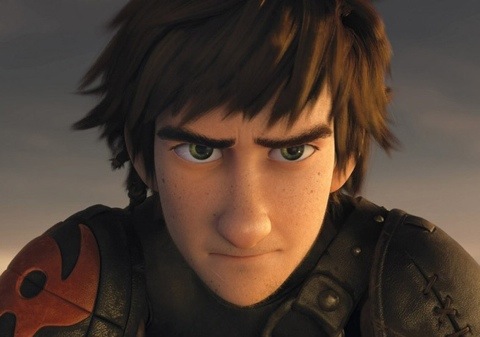 DreamWorks has been getting fans excited about its newest feature How to Train Your Dragon 2 by releasing tidbits as the premiere date draws closer. The trailers hint at a dynamic storyline with a new enemy, new dragons, and secrets from Hiccup's past. DreamWorks has unleashed the movie's first five minutes on the Internet. The clip shows how the characters have aged and how they enjoy their new hobby: dragon racing. It also hints at Hiccup's longing to explore. Check out the clip on the Playlist and see the movie on June 13th.
---
Animated movie music back in style
The animated movie musical is back in vogue, according to the Los Angeles Times. The biggest sign of the change has been on the music charts. "For the first time in 20 years, a soundtrack from an animated film has been No. 1 on the Billboard charts for 10 weeks. This week, Disney's fairy tale Frozen displaced 1994′s The Lion King to become the top-selling animated movie soundtrack of all time. It's not the only music from an animated film that's hot right now: Happy, Pharrell Williams' ubiquitous mood booster from Despicable Me 2, has been No. 1 on the single charts for eight weeks."
Fox to end ADHD
Entertainment Weekly reports that Fox is ending its Saturday night animation block Animation Domination HD on June 28th. "Affiliates are not sorry to hear the block is going away. In addition to under-performing in the ratings, some stations have apparently received complaints about the risque content of the programming, which targeted young male viewers with Adult Swim-like content".
Antonio Banderas says Puss in Boots 2 has begun production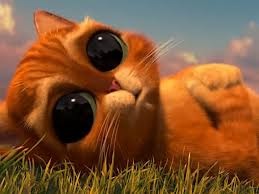 While chatting with Collider about his upcoming action sequel The Expendables 3, Antonio Banderas let it drop that he has begun recording dialogue for a Puss in Boots sequel. "We started the new one four days ago," he said of the first Shrek spin-off.  "It did incredibly well with audiences and critics, all around the world, and the character is going to keep going." He didn't reveal any details about the plot, other than to say that Puss will go to "a completely different land which is very exotic," and that they are trying to do "an adventure movie" as opposed to the spaghetti western tone of the last film. No release date has been set.
---
Postman Pat: The Movie trailer arrives

Postman Pat is making a special delivery: the trailer for his first computer animated feature. In Postman Pat: The Movie, the beloved British postal worker becomes famous when performing on a televised talent show – thanks to singing vocals by Ronan Keating – and is replaced by the evil Patbot 3000 to deliver mail throughout Greendale. Directed by Mike Disa, Postman Pat: The Movie will hit UK theaters on May 24. View the trailer, courtesy of The Telegraph, here:

Moonbot acquires Olivia Kidney and The Extincts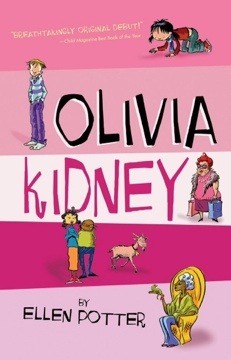 Moonbot Studios, home of William Joyce, develops most of their creative properties in house. For the first time ever, Moonbot has bought two outside properties to turn into feature films. The first is the Olivia Kidney trilogy by Ellen Potter, which is planned as a live action movie with extensive animated sequences.
"At Moonbot, we're grabbing for magic and Olivia Kidney has captivated us," said William Joyce, Moonbot co-founder and author of the New York Times bestselling book, The Fantastic Flying Books of Mr. Morris Lessmore. "Ellen Potter has crafted a unique and enchanting fantasy that we can't wait to bring to life as a film."
Moonbot also purchased the film rights for The Extincts by Veronica Cossanteli. Both properties were selected for their immersive, imaginative worlds.
---
Rio 2 box office, Blue Sky's big foreign appeal
Rio 2 just missed winning the weekend box office, taking in $39 million to the Captain America sequel's $41.4 million. Box Office Mojo notes its take was "essentially identical to the first Rio's $39.2 million debut around the same time in 2011. Among recent animated movies, it's noticeably higher than Cloudy with a Chance of Meatballs 2 ($34 million) and Mr. Peabody & Sherman ($32.2 million)… With the Easter holiday coming up—and without any serious family competition for a long, long time Rio 2 should hold well. It's possible that it eventually matches the first movie's $143.6 million total.
But the bigger prize for Blue Sky Studios may come oversees. Buzzfeed reports that while none of their movies "have made much of a box office impact in the U.S., not even the Ice Age movies, the studio's marquee franchise… the box office picture radically changes, however, when looking at how much money animated feature films make overseas. Two of the all-time top five highest foreign grosses for animated films have been from Blue Sky: Ice Age: Dawn of the Dinosaurs, with $690.1 million, and the fourth and most recent movie in that franchise, 2012's Ice Age: Continental Drift, with $715.9 million, which is the best foreign box office take ever for an animated film to date. Yes, even better than Frozen (although that will change likely this week). Blue Sky's movies do so well overseas that, on average, they gross more worldwide than DreamWorks Animation".
New How to Train Your Dragon 2 trailer and poster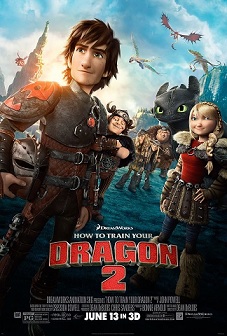 As was reported earlier, a new (and supposedly final) trailer for How to Train Your Dragon 2 has been released, and can be seen on YouTube. In addition, a brand new one sheet for the film has been posted at the IMP Awards. The 3-D sequel flies into theaters on June 13th.
---
Rio 2 opens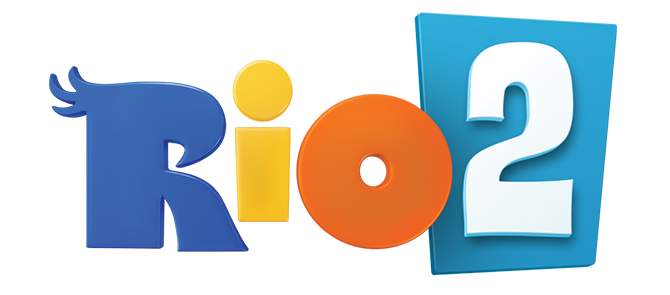 Blue Sky's Rio 2 opens today in 3,948 theatres, according to Box Office Mojo. Critics are split with most leaning the wrong way, according to the Tomatometer where the film currently sits at 47%. Their consensus: "Like most sequels, Rio 2 takes its predecessor's basic template and tries to make it bigger – which means it's even busier, more colorful, and ultimately more exhausting for viewers outside the youthful target demographic". The critics may not matter so much as Box Office Mojo projects a tight race for the weekend top spot between Rio 2 and the Captain America sequel in its second week, with both films possibly toping just over $40 million.
---
Final How to Train Your Dragon 2 trailer on the way
The final trailer for How to Train Your Dragon 2 is just days away now, with the film's official Facebook page announcing that it will be shown in theaters before Rio 2 next Friday. However, it is very likely to appear online shortly before then. How to Train Your Dragon 2 opens everywhere June 13th.
Aardman's Shaun The Sheep Movie gets its first teaser trailer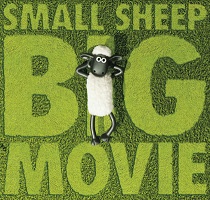 The first teaser trailer and poster for Aardman's Shaun the Sheep the Movie has been unveiled online, reports Collider. Shaun the Sheep the Movie marks the big screen debut of Shaun, who was first seen in the Oscar winning Wallace & Gromit short film A Close Shave and got its own TV show later, proving to be one of Aardman's most popular and lovable characters. Directed by Mark Burton and Richard Starzack, Shaun the Sheep the Movie opens in the UK theaters on March 20, 2015. A US release date has not been announced.
---
Frozen is now the biggest animated movie ever in terms of worldwide box office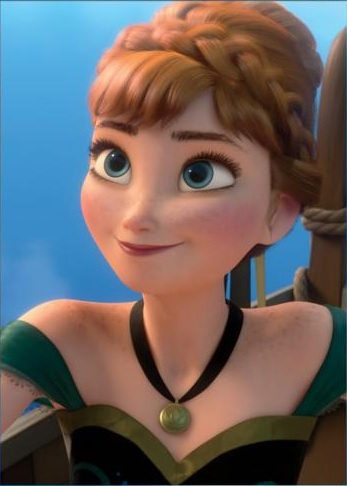 Frozen surpassed yet another milestone today, surpassing Toy Story 3 to become the biggest animated movie of all time in terms of worldwide box office receipts, The Wrap is reporting. The movie also passed Pirates of the Caribbean: Dead Man's Chest, making the billion dollar hit one of the ten biggest movies of all time. One record Frozen won't break, however, is at the domestic box office, where Shrek 2 still reigns supreme as the biggest toon ever with a take of $441 million. In other Frozen success stories, the movie's soundtrack returned to the top of Billboard 200 this week, and the film's Blu-Ray release dominated the sales charts by selling 3.2 million copies on its first day alone.
---
Cowabunga! First Teenage Mutant Ninja Turtles trailer now online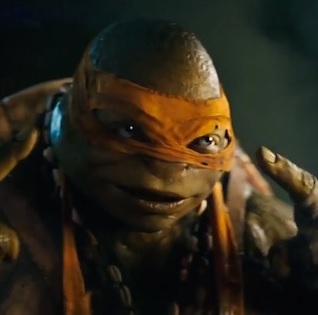 After years of troubled production, a first teaser trailer for the upcoming Teenage Mutant Ninja Turtles reboot is now online, and can be seen on YouTube. The preview features only fleeting glimpses of the heroes in a half-shell, with the main focus being on Megan Fox's April O'Neal. Those who want to wait to see the trailer on the big screen should be able to do so when Captain America: The Winder Soldier opens next week. The live-action/animated movie kicks its way into theaters on August 8th.
---
First How to Train Your Dragon 2 clips emerges
A first (and very short) clip from How to Train Your Dragon 2 has made its way online, and can be seen at ComingSoon.net. In addition, a new trailer for the sequel is expected to debut in the coming weeks. The much anticipated release flies into theaters on June 13th.
Dexter's Laboratory gets a comic book series
Dexter's Laboratory was a popular show on Cartoon Network. It was about a super genius boy named Dexter with a secret laboratory in his house. His experiments were constantly being destroyed by his older sister Dee Dee with whom Dexter had a love-hate relationship. Cartoon Network is breathing new life into some of its popular, older properties via comic books, says ComicsAlliance. Dexter's Laboratory joins fellow shows Samurai Jack, Powerpuff Girls, and Ben 10 with an ongoing comic series. Even more exciting news is there will be a crossover series called Super Secret Crisis War starring other favorite Cartoon Network characters.
Muppets not quite Most Wanted at the box office
The Muppets returned to the big screen for the first time since 2011′s The Muppets this weekend, but in terms of money, things weren't quite as good for them this time around. Box Office Mojo is reporting that Muppets Most Wanted made a less-than-expected $17 million, which was still good for second place. Part of the reason for this was possibly due to Mr. Peabody & Sherman, which continued to show decent legs with a take of $11 million for a total gross of $81 million. Muppets Most Wanted got decent to great reviews, with a "freshness" rating of 77% over at Rotten Tomatoes.
Behind the animation on Cosmos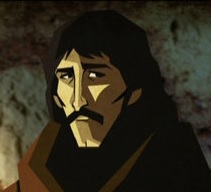 The reboot of the classic TV series Cosmos is currently airing on FOX, which in addition to featuring impressive computer-generated images of the galaxy, also features animated sequences that tell the stories of old scientists and astronomers from history. Yahoo! Movies took a look behind the scenes, revealing that the idea for those scenes came from executive producer Seth MacFarlane (who is obviously best known for his animated comedies Family Guy and American Dad!). The site features an interview with MacFarlane's animation producing partner, Ann Druyan.  "I didn't want the characters to be hyper-realistic," she said.  "It might come across as hokey. I knew that we were going to have transitions between live-action locations into these animated worlds, and that couldn't be jarring. I didn't want the viewer to be like, 'Oh my God, now we're in some cartoon land.' So there had to be a way to make semi-seamless transitions and not have them look weird." Cosmos airs Sundays on Fox and Mondays on National Geographic Channel.
---
Final Maleficent trailer now online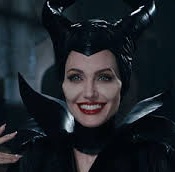 The final trailer for Disney's upcoming Maleficent is now online, and can be seen at ComingSoon.net. The movie will reveal a number of things about the classic villain--including how she "lost her wings"--and of course will retell the story of Sleeping Beauty. Starring Angelina Jolie, Maleficent opens everywhere May 30th.
---
First Peanuts teaser trailer from Blue Sky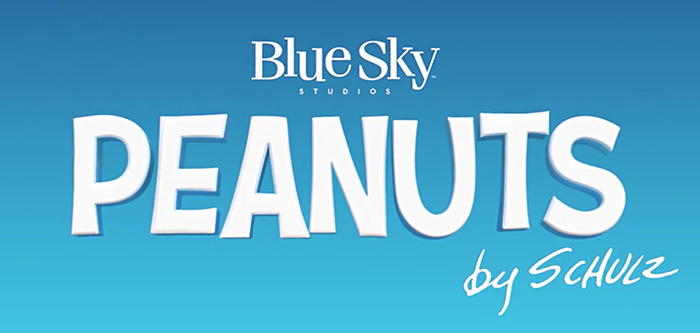 The first teaser trailer for Blue Sky's upcoming Peanuts animated film has hit the web. Slated for a 2015 release, the studio hypes the new preview: "For the first time ever, Snoopy, Charlie Brown and the rest of the gang we know and love from Charles Schulz's timeless Peanut comic strip will be making their big-screen debut; like they've never been seen before in a CG-Animated Feature film in 3D". See the trailer here:

---
The Incredibles 2 and Cars 3 both in the works from Pixar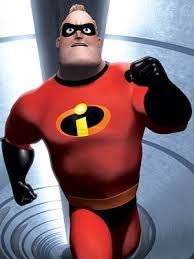 Fans have been wondering if it would happen for years, but it looks as though Pixar may finally be getting to work on an Incredibles sequel, Collider is reporting. At a recent meeting with investors, Disney CEO Bob Iger announced that Brad Bird is "currently writing The Incredibles 2." Iger also said that another Cars film is also in the works. It is, of course, unknown at this point when either film will be released.
---
GKIDS to bring Ghibli's The Tale Of The Princess Kaguya Stateside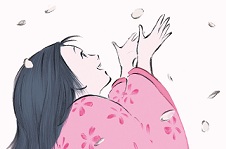 GKIDS has announced that they have acquired the theatrical and home release North American distribution rights for Studio Ghibli's The Tale Of The Princess Kaguya, the new animated feature by Isao Takahata (Grave of the Fireflies, Pom Poko, Only Yesterday, My Neighbors the Yamadas), reports Deadline. An English language version is being produced by Studio Ghibli and Geoffrey Wexler, with Frank Marshall of Kennedy/Marshall Executive Producing. The same team that handled the English versions of The Wind Rises and From Up on Poppy Hill, which was also distributed by GKIDS in 2013. The Tale Of The Princess Kaguya is slated for a late 2014 theatrical release, just in time for awards season submissions.
---
Sony Pictures Animation unveils updated production slate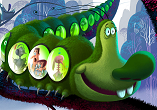 SPA has just announced their production slate. It includes Kelly Asbury (Shrek2, Gnomeo & Juliet) directing an all-animated new Smurfs film with new designs and environments, scheduled for August 2015, and Genndy Tartakovsky directing Hotel Transylvania 2 eyeing September 2015, Popeye and developing an original idea entitled Can You Imagine?. The first concept art of this creation has just been revealed.
---