Frozen



Some of the plot holes may be frightful, but the story, music, visuals, and cast are delightful. Frozen is easily one of the Disney's best in recent years, and it's a film that will definitely not leave you cold.


Marine Boy: The Complete First Season



As some of us clamor for more 1960s classics, Warner Archive surprises us with instead digging up an obscure anime production from that era, dubbed by the Speed Racer team.


Help! …It's The Hair Bear Bunch!: The Complete Series



It's not all that original, but this 1971 escape-from-the-zoo show did predate Madagascar by a few decades. It also provides the typical mix of good-natured humor and great voice actors that Hanna-Barbera fans love.

Free Birds



Free Birds may not be the main course on our animated menu this year. But with a fun story and some hilarious performances it's no canned cranberry sauce either.





Animated Views: A Retrospective



As our anniversary week comes to a close, the people that started it all and have brought you Animated Views for the past decade tell the site's story in their own words.

The Perfect 10 List



Animated Views' critics have rated over 700 titles. But only 31 have earned our highest score. On our 10th birthday, we look back at those perfect 10s!

A Pictorial History of Animated Views



Come take a look back with us through the Animated Views archives! We'll show you how things used to be and give you a peak behind the scenes at some things never meant for public consumption!

Best Animated Year Poll



Animated Views has been around for 10 years. We want you to tell us which of those years had the best slate of animated movies!

Animated News Logo Archive



Just a week after launching in 2003, we started a tradition that would become a trademark — changing our logo for holidays and film openings. Come take a look back at the over 70 logos that have held the top spot on this site over the past decade.

Scooby-Doo: Stage Fright



After more than twenty direct-to-video movies, Scooby still has what it takes to entertain and maybe even surprise, as seen in this updating of The Phantom Of The Opera that uses elements of today's televised talent shows.

AV to celebrate 10th anniversary all week!



Ten years ago this week, on October 18, 2003, Animated Views was born! Leading up to the actual anniversary date this Friday, we're going to be taking a look back at the site's journey.





From Up On Poppy Hill



Goro Miyazaki lives up to the family name this time, with a wonderful piece of filmmaking. This nostalgic look at Japan in the 1960s features the conflict of progressives vs. traditionalists, and a love story you haven't seen before.


Peter Pan: Return To Never-Land



Pan flies again in Disney's direct-to-video turned theatrically-released sequel, breaking the curse of the DTVs but not really providing anything we haven't seen before.



Now Playing: The World's End and more



Now Playing reaches The World's End: A dark comedy with bar fights, robot school girls, and a surprising amount of depth and heart. Also, a look at Kick-Ass 2 and Elysium.



Robotech 2-Movie Collection



For one low price, you get a pretty decent sequel to a beloved saga, plus one glorified clip show. There are great extras too, but they've been seen before.

Oliver & Company: 25th Anniversary Edition



Disney does Dickens as the story of Oliver gets a new twist in a modern-day New York setting populated by celebrity-voiced canines. An HD transfer is top dog, but the (same old) extras are kitty litter.

Planes



Ladies and gentlemen, the Captain has turned on the fasten seat belt sign because there's more turbulence than high flying in this should-have-gone-straight-to-home-video release.


Robin Hood: 40th Anniversary Edition



This fast and furry-ous animal take on the Robin Hood legend is Disney at its most economical artistically, but that doesn't hamper a good tale being told with fun characters and music; the Studio's new disc is a winner too.

Eisner pays compliment to Disney's Get A Horse
Former Disney CEO Michael Eisner complimented Disney on its latest short Get A Horse and their success with Frozen, which some are calling an instant classic. He tweeted his praise for the short, as mentioned by Cartoon Brew, proclaiming that it is "the best film of the year." In a follow-up tweet he congratulated Disney on Frozen's big box office draw by taking note of the two new princesses in the pantheon. Eisner wrote, "The tradition of Disney Animation thrives and continues, as usual." Nice words from a former Disney big wig.
New motion capture movie Tarzan 3D trailer premieres
While Russia and Germany are already getting their share of the new Tarzan 3D on the silver screen, English-speaking audiences must make do with a UK trailer. Tarzan 3D is made by Constantin Films and stars Kellan Lutz as the voice and performance capture actor for Tarzan. Screenrant tell us that the original story was heavily rewritten. Tarzan is still raised by apes, but the evil corporation Greystroke Energies sends a mercenary army into the jungle to recover a meteor. The meteor is potentially a new energy source, but the King of the Jungle and a bunch of aliens stand in the corporation's way. ContactMusic has the full English trailer for viewing. Sadly, the film will not contain the iconic Tarzan yell. It follows in the footsteps of The Polar Express and Avatar by using motion capture. Tarzan 3D has a distinctive visual quality and style that may limit its appeal and release in US.
The Miyazaki Pippi Longstocking film that never was
Studio Ghibli unearthed some treasures from their archives: concept art for a Pippi Longstocking movie. ComicsAlliance tells us that back in 1971, Hayao Miyazaki and Isao Takahata approached Astrid Lindgren to adapt her famous children's books into a movie. They painted watercolor storyboards and presented them to Lindgren, but after meeting with the animation team she didn't consent to a film. It is speculated that she was concerned a movie would stray too far from the source material (reminiscent of P.L. Travers and Walt Disney in Saving Mr. Banks). The Pippi Longstocking books have been adapted into many movies, including an animated series by Nelvana in 1997.
Is Kaguya-hime appropriate for a global audience?
No one can deny that Isao Takahata's The Legend of Princess Kaguya has beautiful animation, but ANN found a piece by Newsweek journalist Akihiko Reizei that suggests some scenes are not made for a global audience. Reizei believes it would be a good idea to release an "international" version, where scenes–i.e. breast-feeding and nudity–would be edited out. Countries of concern are the US and where Islam is the predominant religion. Princess Mononoke, an earlier Studio Ghibli movie, was released in the US and received criticism for its violent, bloody scenes. Nudity may draw parallel complaints for Princess Kaguya. Would a higher MPAA rating avoid any potential problems?
Annie Award nominees for 2013 films revealed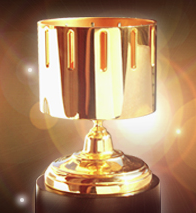 ASIFA-Hollywood has announced the nominations for the 41st Annual Annie Awards, which recognize the year's best in animation. Frozen and Monsters University lead the field with 10 nominations each. The nominees for Best Animated Feature are: A Letter to Momo, Despicable Me 2, Ernest & Celestine
, Frozen, Monsters University, The Croods
, and The Wind Rises.
ASIFA-Hollywood president, Frank Gladstone said, "I am very excited about this year's slate of nominees! We had more submissions to choose from this year running the gamut from big studio features to indie films, television series to internet shows, games, shorts and student films, as well as a wonderful group of juried award recipients, all showcasing the huge variety of venues, creativity, technical innovation and story-telling that our art form has to offer."
Winners will be announced at the 41st Annual Annie Awards ceremony on Saturday, February 1, 2014 at UCLA's Royce Hall, in Los Angeles, CA. The full list of nominations follows.

---
Frozen cools down box office with biggest Thanksgiving opening weekend ever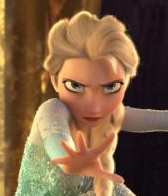 Surpassing virtually all expectations, Disney's Frozen took advantage of the lack of any strong competition for the family market this weekend with a record-breaking gross of $66 million, Collider is reporting. For the five day weekend, things were even better, with the film standing with a massive total gross of $93 million since opening on Wednesday. Although it was unable to take the box office crown from The Hunger Games: Catching Fire, Frozen still had the best Thanksgiving opening of all time, beating Toy Story 2 way back in 1999. The good news doesn't stop there: Both Hunger Games and Frozen also beat the record for best Thanksgiving weekend overall, which was held by Harry Potter and the Sorcerer's Stone. Frozen scored an 84% "freshness" rating over at RottenTomatoes.Com, and had a rare "A+" CinemaScore, so word of mouth should be able to help the movie have strong legs.
---
New Boxtrolls trailer showcases amazing and detailed work behind the film
Instead of revealing more of the film's plot, the newest trailer for Laika's Boxtrolls goes behind the scenes of how the film is made. Set to the tune "He's Got The Whole World In His Hands," the trailer shows how the stop motion process requires intensive focus of detail from making the puppets' clothing to a single weed in a street to multiple faces of the same character. Boxtrolls is about an underground society of trolls underneath the city of Cheesebridge. Cheesebridge citizens believe the trolls steal their most important possessions: cheese and children. The only human child in their company is an orphan boy named Eggs, who seeks to stop an evil exterminator from harming his adopted family. Boxtrolls comes to theaters September 26, 2014, says ComingSoon.
Not a surprise: Kaguya-hime dominates Japanese box office
As most Studio Ghibli films are prone to do The Tale of Princess Kaguya swept the box office by taking the number one spot. The Hollywood Reporter tells us that the film earned $2.8 million in only two days. This is the first Studio Ghibli film released post-Hayao Miyazaki's, the studio's founder, retirement and the first directed by Isao Takahata in fourteen years. The film did not come anywhere close to the earnings of Miyazaki's The Wind Rises of $9.8 million.
Obama visits DreamWorks and "wants to work there."
US President Barack Obama paid a visit to DreamWorks Animation Studios today to discuss the US economy, take a tour of the studio, and meet with big time supporter Jeffrey Katzenberg. There was speculation that Obama's speech would be overrun with an audience in green shirts protesting visual effects jobs being outsourced, says Cartoon Brew. Animation Magazine does not mention any particular demonstration and notes that Obama was given high class treatment on his visit. He was able to watch a motion capture demonstration for How To Train Your Dragon 2 and a screening of holiday 2014 film Home. Obama joked during his speech that his ears were inspiration for Shrek and wanted to ask Katzenberg for a job.
UPDATE: The green shirt demonstrators were there to draw attention to VFX jobs being sent abroad. The group wants the US government to tax any VFX work sent abroad to end studios' financial incentives.
Family Guy makes good on its promise to kill off major character…but is the death permanent?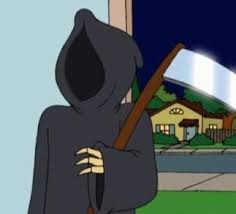 Earlier this year, reports started hitting the internet that Family Guy was going to kill off a major character....which is exactly what happened in last night's episode. E! Online has a spoiler-filled interview with Family Guy executive producer Steve Callaghan about the episode, why the character was killed off, and where the show goes from here. Although the writers seem determined to make fans think for the time being that this "death" is permanent, it seems unlikely that a comedy show would keep such a popular character six feet under for good...especially since two upcoming episodes have the character's name in the title.
---
New How to Train Your Dragon 2 poster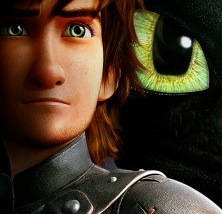 The first official poster for How to Train Your Dragon 2--featuring a now adult Hiccup--made its way online earlier this week and can be viewed on Collider. In addition, a new trailer for the sequel is rumored to be released sometime in the next few days. The highly anticipated movie soars into theaters on June 13th.
---
Alice in Wonderland 2, The Jungle Book get release dates
Disney has set release dates for two upcoming live-action films on their slate, ComingSoon.Net is reporting. First up is Alice in Wonderland 2, which is set to hit theaters on May 27th, 2016. The Muppets director James Bobin is set to take over for Tim Burtion, with Mia Wasikowska and Johnny Depp being the only cast members confirmed to return at this point (although more are sure to sign up as the release date draws closer). Coming out a couple of months before Alice will be The Jungle Book, which will be released on October 9th, 2015. Iron Man director Jon Favreau is now confirmed to helm the project.
Another Nut Job trailer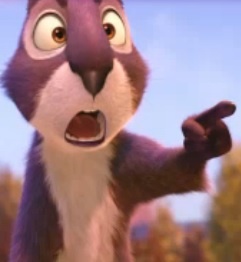 A new trailer for The Nut Job is now online at Yahoo! Movies. Starring Will Arnett and Liam Neeson, the movie comes to theaters in 3-D on January 17th.
---
New Muppets Most Wanted trailer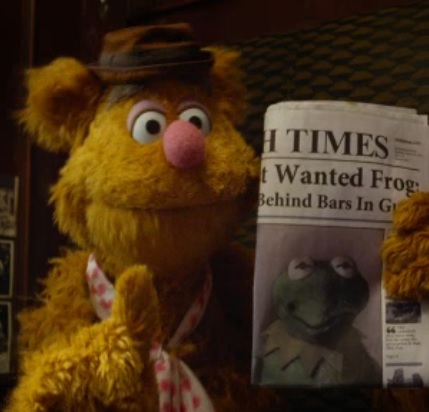 A brand new trailer for Disney's upcoming Muppets Most Wanted is now online exclusively on Yahoo! Movies. The preview is also expected to be shown in theaters with Frozen starting next week. Featuring Tina Fey, Ricky Gervais and Ty Burrell--among various other celebrity cameos--, the comedy sequel comes to theaters on March 21st.
---
Criterion Collection edition of Fantastic Mr. Fox on the way
The Criterion Collection will be releasing a special deluxe edition of Wes Anderson's Oscar-nominated stop-motion animated comedy Fantastic Mr. Fox on Blu-Ray and DVD, Blu-Ray.Com is reporting. Among the all-new extras will be a director-approved digital mastering of the film, audio commentary, complete storyboards for the movie, a collectable booklet, and more. It is set for release on February 19th.
---
Diane Disney Miller passes away
Diane Disney Miller, daughter of Walt and Lillian Disney, has passed away, Disney.Com is reporting.  "We are deeply saddened by the passing of Diane Disney Miller," CEO of the Walt Disney Company Bob Iger said in an official statement. "She is remembered by Disney fans around the world as the beloved daughter of Walt Disney, and one who graciously shared her family history and personal memories of her father." Miller was 79.
Another Wind Rises trailer
A new US trailer for The Wind Rises is now online and can be viewed on Screen Rant. Proudly proclaiming it to be Hayao Miyazaki's "farewell masterpiece" (despite a mixed initial reaction from critics), the movie opens in the states on February 21st, 2014.
The Nut Job gets a poster
The first poster for The Nut Job is now online and can be seen at the ever-dependable Internet Movie Poster Awards. The animated heist comedy starring Will Arnett, Brenden Fraser and Liam Neeson opens in theaters on January 17th.
Paddington Bear arriving Christmas 2014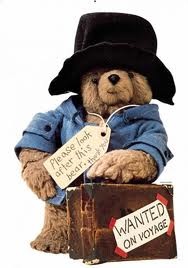 Announced years ago, but never really going anywhere for a long time, Paddington will be arriving in theaters on December 12th, 2014, Collider is reporting. The mix of live-action and animation will feature the beloved children's book character Paddington--a bear who wears a fancy coat and loves marmalade--being "adopted" by Nicole Kidman and Colin Firth. Not much is known about the plot at this point, although its said to involve Paddington on the run from a "museum taxidermist." Also starring Julie Walters, Jim Broadbent and Sally Hawkins, the movie is currently set to open just days before the final installment of Peter Jackson's Hobbit trilogy.
---
Do Studio Ghibli's films make Pixar look weak by comparison?
In a recent column, Film School Rejects laments in "How 'The Story of Princess Kaguya' Makes Pixar Look Bad" about the lack in variety in 2013′s potential nominees for the Best Animated Feature category at the Oscars. All of the US films are computer animated and the editorial believes that Pixar's Monsters University and Disney's Frozen are the strongest of the bunch. Frozen was intended to be traditional animation, but the writer claims that Tangled's success changed its style. Despite the differences in story, the editorial points out these two movies retain a "cartoonish" look. The editorial also notes that Studio Ghibli's The Story of Princess Kaguya, for better or for worse, will probably be outshone by the release of The Wind Rises, simply because it's Hayao Miyazaki's last film.
Maleficent trailer now online.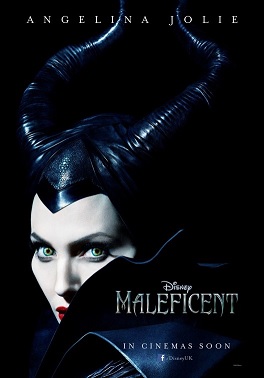 The first trailer for Maleficent has been revealed and can be seen over at EW. The live-action movie starring Angelina Jolie tells the story of Sleepy Beauty from the famous Disney villain's perspective. Not much of the plot is revealed, but it does show how Maleficent stalks Princess Aurora throughout her entire life. The movie comes to theaters everywhere May 30th.
---
New LEGO Movie character posters now online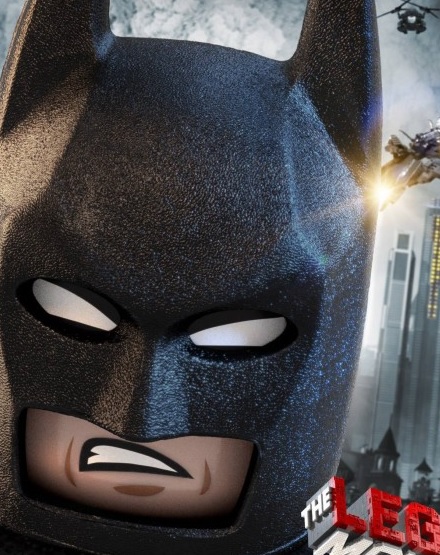 Various character posters for The LEGO Movie have made their way online over the past few days, and you can see them all over at the IMP Awards. And in case you missed it a couple of weeks ago, the (very funny) full trailer for the film can be viewed on YouTube. From the directors of the original Cloudy With a Chance of Meatballs, The LEGO Movie opens everywhere February 7th.
---
The Academy speculates about special effects and animation
As movie magic technology has become more advanced, the border between live action with special effects and full animation has been blurred. Peter Debruge of Variety wondered when the Academy would change their rigid constraints on what qualifies for an animated film in his editorial, "Oscars: With Films Like Gravity, Where Does Animation Branch Draw the Line?" Debruge points out that Gravity director Alfonso Cuaron likened his movie's special effects to the animation process, but it is notable that his movie also featured Sandra Bullock and George Clooney in non-animated form, so for the time being it seems unlikely that studios would even want for movies like that to count as "cartoons" in Oscar's eyes.
2013 oscar nominations for animated shorts are up!
Earlier we posted a list of the animated films that are eligible for the 2013 Oscars and now the Academy has released the list for animated short nominations. The animated short is a classic art form that allows storytellers and animators to tell poignant stories and experiment with technique more so than longer films. In many ways, they demonstrate how the medium is a refined art.
The shorts are:

Disney planning another live-action Jungle Book movie
Disney is currently planning a live-action version of The Jungle Book…again. Jon Favreau, the actor/director famous for the first two Iron Man movies, is in talks to helm the project, which would presumably mix live-action with CGI. The Rudyard Kipling book, of course, was adapted into an animated movie by Walt Disney, which spawned a theatrical sequel in 2003, as well as a live-action remake in 1994 that had two direct-to-video spin-offs. Interestingly enough, Favreau was announced to direct The Magic Kingdom for Disney years ago, but no news on that project has hit the internet for ages.