Rotoscopers YouTube: Q&A Part 2



Morgan and Chelsea continue to answer your questions! In this installment they discuss topics including when Disney might go back to hand drawn animation and what can be done to improve job loss in the film, gaming, and visual effects industries.

Rotoscopers YouTube: Planes test screening



Chelsea and Morgan had the opportunity to see a test screening of the upcoming Disney film Planes. And what do you know? They LIKED it! Check out their spoiler free video review.

Rotoscopers YouTube: Q&A Part 1



Morgan and Chelsea asked what you want to know and now they answer your questions! In this installment they discuss the greatness of DuckTales, Disney crossovers and spinoffs they'd like to see, and how to make animation appealing to more people.


Brother Bear: 2-Movie Collection



Disney's quality animated animal adventure and its better than average video follow-up make for a strong Blu-ray package, especially with all their previous DVD extras also included!

The Croods



Though you might not naturally select it based on the ads, The Croods might surprise you. Full of fun, stunning to look at, and filled with heart, DreamWorks' latest is a step up the evolutionary ladder.



Rotoscopers YouTube: The Croods



On the fence about DreamWorks' latest film, The Croods? Morgan Stradling was pleasantly surprised, and says most everyone that gives it a chance will be satisfied with it.

Wreck-It Ralph: Ultimate Collector's Edition



Either the most unique movie in Disney's recent history or the one that doesn't feel like a Disney movie at all, Ralph is entertaining even if it's game over for the very basic extras package.






Escape From Planet Earth



Escape From Planet Earth, the first theatrically released film from Rainmaker Entertainment, isn't out of this world. But it's no black hole either.


Stripped



A love-letter to comic strips, Stripped is the story of the funny pages — from the golden days of print to the wild west of the web — told by over ninety of the cartoonists themselves. But they need your help to tell it.

The Rotoscopers YouTube: Brave



Morgan and Chelsea discuss Pixar's Brave. Even with an Academy Award for Best Animated Feature to its name, you might want to pick up this disc more for the special features than for the film's rewatchability.


Welcome The Rotoscopers!



Animated Views is happy to announce that we've teamed up with The Rotoscopers! Morgan Stradling, Chelsea Robson, and Mason Smith are the hosts of a fun and informative show called the Animation Addicts Podcast.

Monsters, Inc.: Ultimate Collector's Edition



Pixar's terrific entertainment returns and, a fumbled theatrical reissue aside, looks spectacular in 3D and flat versions. Disney's package even adds more than the previous BD set, for a truly Ultimate Edition!

Oscar Night 2013



It's Oscar night! Hopefully you entered our prediction contest for a chance to win a $50 Amazon gift card, but whether you did or not, be sure to join us at 7:30pm ET during the telecast in the Animated Views forum to track your picks – and the results – live!

Peter Pan: Diamond Edition



One of Walt's best is again given what Hook himself might describe as a "poor show" treatment on Blu-ray, and even the one new substantial extra may not appeal to all fans; it's the least sparkly of the Diamonds so far…

Ratatoing studio sets sights on Disney's Planes
In the latter '00s, Vídeo Brinquedo raised the ire of animation fans, critics and unsuspecting parents by releasing cheaply-made imitations of Pixar's and DreamWorks' blockbusters. The most famous of these "mockbusters" was arguably Ratatoing, a thinly-veiled knock-off of Ratatouille. However, Vídeo Brinquedo also made a mint off their Little Cars series, just as Disney has made a fortune from Pixar's Cars franchise. Hence, it is somewhat unsurprising that just as the Cars spinoff Planes is about to enter theaters, Vídeo Brinquedo's latest catalogue advertises Airplanes. And if you're wondering if the Brazilian company will borrow inspiration from any other future Cars spin-offs, such as the rumored Boats, the answer is they already have.
Toy Story of Terror based on unused Toy Story 3 script?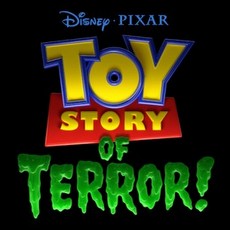 Earlier this week, Disney revealed more info on the previously-announced Toy Story of Terror, a 30-minute special airing on the ABC network in time for Halloween. According to TV Guide, the project begins with Bonnie, her mother and, of course, Woody and the gang on a road trip to see Bonnie's grandmother, when their car gets a flat tire. Forced to spend the night at a motel, the toys become entangled in a whodunnit mystery after one of them goes missing.
Interestingly, Toy Story of Terror shares certain similarities to an early draft of Toy Story 3, written by Bill and Cheri Steinkellner, with revisions by David Guion and Michaelk Handelman. They submitted the screenplay during the mid-2000s, as Disney considered making Toy Story 3 without Pixar's involvement.

---
Wart, Robin, Oliver and more Pan come to Disney Blu-ray

In what is shaping up to be an exciting (and expensive!) summer for high-def Disney fans, the Studio has just announced new additions to its already busy Blu-ray catalog releases. Joining the June 11 release of Atlantis: The Lost Empire, The Emperor's New Groove and Lilo & Stitch, and the August 27 release of The Many Adventures Of Winnie The Pooh, Disney has now added some anniversary editions of a further handful of classics: The Sword In The Stone: 50th Anniversary, Robin Hood: 40th Anniversary and Oliver & Company: 25th Anniversary, all due August 6, plus a special edition for the Peter Pan sequel Return To Never-Land on August 20. Further details and cover art can be seen here:

Planes Takes Flight video focuses on visuals, musical score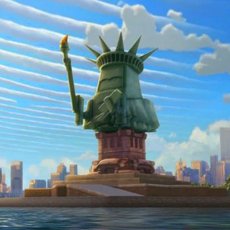 Walt Disney Studios has released the dialogue-free "music video" Planes Takes Flight, to help build buzz for this summer's Cars spin-off. For two and a half minutes, the video shows off the film's visuals and storyline without a single spoken word, using just new footage and the musical score. Interestingly, that musical score comes from Grammy winner Mark Mancina (Tarzan) rather than the previously-reported James Seymour Brett. Planes will enter theaters on August 9.

---
Domestic Rio 2 teaser trailer premieres
Earlier this week, a Portuguese-language teaser trailer for Rio 2 went online. Now Fox has released a domestic version, featuring a colorful assortment of characters shaking their tail feathers until interrupted by Luiz the dog and a familiar foe. "Keep celebrating… I'll be pooping on your party promptly," warns Nigel the cockatoo, once again voiced by Jemaine Clement. Rio 2 opens in theaters April 11, 2014.

Jeepers! The ponies are now human!
No one and we must admit no one saw this coming: My Little Pony: Equestria Girls. The fan favorite cartoon My Little Pony: Friendship Is Magic is getting its first movie, but instead of following a story about ponies and their adventures it is about the ponies being transformed into humans and their high school adventures. After watching the trailer on io9, the movie will be treated with the same love and care as the series. It still begs the question, however, why Hasbro felt the need to turn the ponies into humans? The concept is nothing new in fan circles as many bronies and pega-sisters have drawn the characters as human before, but was that the inspiration to make it canon? Check out the preliminary concept art too. Whatever the reason, fans of all ages will flock to see the limited release movie on June 16.
Trailer for The Congress now online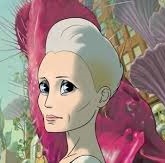 It's been quite some time since Waltz With Bashir was in theaters, but director Ari Folman is following his Oscar-nominated film this year with The Congress, a motion-capture animated movie starring Robin Wright as an actress who agrees to have herself digitized for money. Deadline has the first trailer for it, which is set to debut at the Cannes film festival tonight. The movie has yet to find a release date in the US.
---
Has Disney gotten rid of Merida's so-called "makeover"?
Getting an almost surprising amount of attention this week was the news that Disney had given Brave's Merida an apparent makeover as they made the character part of their "official" Princess Collection (even though she's technically a Pixar heroine). It would seem, however, as though the studio possibly took notice, as the AV Club has pointed out that Disney has removed the more slender, hand-drawn version of her from their website. Whether or not this means they have actually gotten rid of her so-called "new design" remains to be seen.
Tinker Bell scribe revealed as Planes screenwriter
Over the past few months, more and more members of the creative team behind DisneyToon Studios' Planes have been revealed, from the director to producers to story artists. However, one glaring omission from the film's IMDb and Wikipedia pages left folks asking, "Who exactly wrote this movie?" Now a source at Disney has given Animated Views the answer: Jeffrey M. Howard. Animation fans might know Howard as having been a staple at DisneyToons for several years, working on Tinker Bell, Tinker Bell and the Great Fairy Rescue and Pixie Hollow Games. Audiences can see Howard's screenplay come to life when Planes flies into theaters on August 9.
Poster artwork for Constantin's Tarzan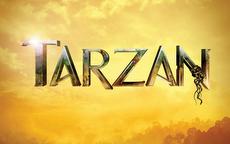 Constantin Film has sent Animated Views the textless poster artwork for Tarzan, the latest adaptation of Edgar Rice Burroughs' legendary hero. The poster for the motion capture film first debuted in April but with German-language text. Tarzan will debut in Germany, where Constantin Film is based, in October. A U.S. release date has yet to be named.

---
First look at the purple, evil Minions of Despicable Me 2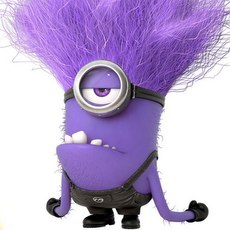 As folks at this year's CinemaCon reported back from the Despicable Me 2 presentation, readers were surprised to learn that the highly anticipated sequel will feature an alternate version of the yellow, friendly Minions loved by audiences worldwide. Indeed, the franchise's second chapter will soon introduce moviegoers to purple, evil Minions. Now the official Facebook page of Despicable Me 2 has posted a sneak peek at one of them, sporting Troll doll hair and an extreme underbite. Watch as Minions take on Minions when Despicable Me 2 hits theaters July 3.
---
Rio 2 international teaser trailer debuts
The teaser trailer for Rio 2 has leaked, in Portuguese, thanks to Animação S.A., reports A113 Animation. The new footage presents the film's cast of characters performing a festive dance number, with macaws Blu and Jewel accompanied by their new triplets. The trailer also shows off Blue Sky Studios' new logo, featuring Scrat once again in a jam. Jesse Eisenberg, Anne Hathaway, Jamie Foxx and Jemaine Clement all return to voice their respective characters, with Carlos Saldanha back in the director's chair. Catch the Rio 2 teaser on the big screen when it's attached to Blue Sky's latest feature, Epic, on May 24.
Lots and lots of minions in new Despicable Me poster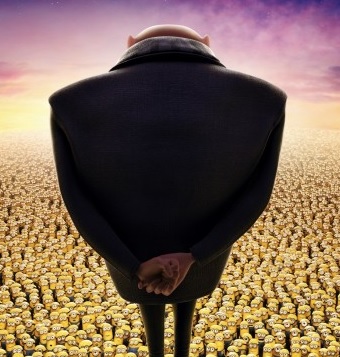 With the movie less than two months away, Universal has revealed a new poster for Despicable Me 2, which can be seen at the IMP Awards. The poster features Gru looking over his massive army of minions, along with the tagline "When the world needed a hero, they called a villain." Me 2 opens everywhere this July.
---
Planes sequel Fire & Rescue gets a teaser poster!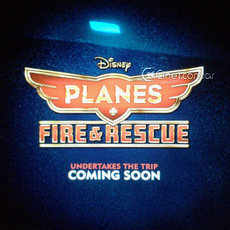 While Planes won't hit theaters until August 9, a teaser poster for its sequel, Fire & Rescue, has already been discovered by Cine1.com.ar. The poster advertises the DisneyToon sequel as "coming soon" - perhaps sooner than originally expected given that this poster and an Art of book for the sequel have already been revealed.
---
Forget disco ball Mike, try Spaceship Earth Mike
In a trailer for Monsters University, Sully plays a prank on his roommate Mike by gluing mirror shards on him and transforming him into a disco ball. Mike was not too fond of the joke, but he probably will appreciate his face on Epcot's Spaceship Earth. To celebrate the new movie and summer vacation, Disney Parks will remain open for a full 24 hours. Visit io9 to see a neat clip and don't forget to scream–Disney will need the power to keep the lights on!
Merida gets unappreciated and unwanted makeover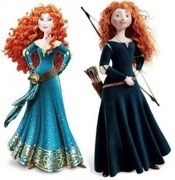 Brave heroine Merida was officially inducted as a Disney princess this past Sunday and to complement the official coronation she was given a makeover to match her ten cohorts. The Huffington Post details the full account about how Merida now has a tinier waist, less freckles, wider set eyes, and control over her red curls. Sadly, her trademark bow and quiver accessories have disappeared, but sparkles (lots of them) have been added. This new portrayal is contrary to the image that Brave's original director and co-writer Brenda Chapman wanted to convey. Chapman based Merida off her own daughter and wanted fans to have a "You go girl!" attitude whenever they thought of her. While some may argue that Merida's new image still exemplifies girl power, a large group disagree. A campaign on Change.org petitions Robert Iger to return Merida to her less-sparkly version. Brenda Chapman is among the supporters. The signers want Merida to remain strong, confidant, and brave and not send the message that "being pretty" is more important.
---
The Cleveland Show officially cancelled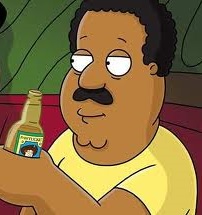 In would seem as though Cleveland Brown's days of having his own TV series are over. The Cleveland Show, the Family Guy spin-off that has lasted four seasons against savage reviews, is not on FOX's schedule for the fall, Collider is reporting. The good news for fans of the network's cartoon line-up is that all of its other shows have been greenlit for another season, including American Dad!, Bob's Burgers, The Simpsons, and Family Guy. In addition, FOX is launching a new animated comedy series called Murder City, which will follow the adventures of "a dedicated, but inept detective and his colleagues in a twisted city precinct." As for Cleveland Brown, perhaps he should consider moving back to Quahog.
---
Sesame Street welcomes a new amigo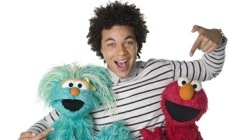 Sesame Street acknowledges diversity with a multi-ethnic cast, and as the Hispanic community grows in the US, Sesame Workshop has decided to add a brand-new Spanish-speaking cast member. Tough Pigs has a collection of videos that documents the audition process, from the open casting call and callbacks to the final announcement on Good Morning, America. The lucky new neighbor is Ismael Cruz Cordova, who will now forever be known as Armando in America's collective consciousness. Armando, or Mando for short, will make his debut next season and teach children about being a friend, the Letter and Number of the Day, and how to speak Spanish. Love the hair, dude!
---
Exclusive: The Art of Planes book to coincide with Planes 2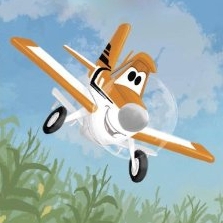 When Amazon.com recently listed their upcoming books based on Disney's Planes, one anticipated title was noticeably missing: The Art of Planes. Now an inside source has revealed to Animated Views that the book will not be released - at least, not anytime soon. Instead, Chronicle Books will publish the tentatively-titled Art of Planes 1 & 2 to coincide with the release of Planes 2: Fire and Rescue. A release date for that sequel remains unknown.
---
Seth MacFarlane to guest voice on Simpsons season finale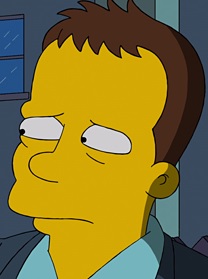 Family Guy creator Seth MacFarlane is set to voice a character on the season finale of The Simpsons this year, Entertainment Weekly tells us. The episode--which was originally supposed to air next season--has MacFarlane as a smooth operator named Ben who tries to charm Marge Simpson. "We thought we had a great part that he'd be perfect for, and it would be great to have him on our show, so it worked out just right," said Simpsons executive producer Al Jean. "There's been a little rivalry (between the two series). We're both humor shows and we make jokes, but it's always been friendly." The episode is set to air May 19th.
---
Monsters University gets MPAA rating
Disney and Pixar's Monsters University has been given its MPAA rating and, not surprisingly, the movie has been rated G, Box Office Mojo is reporting. The anticipated release comes to theaters everywhere on June 21st.
Disney offers first look at Big Hero 6!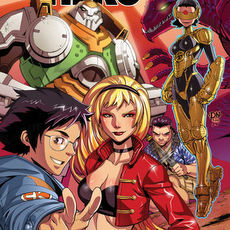 The Los Angeles Times has the first look at Walt Disney Animation Studios' Big Hero 6, its first movie inspired by a Marvel comic. From Winnie the Pooh director Don Hall, the CG feature centers on "a brilliant robotics prodigy Hiro Hamada, who finds himself in the grips of a criminal plot that threatens to destroy the fast-paced, high-tech city of San Fransokyo. With the help of his closest companion — a robot named Baymax — Hiro joins forces with a reluctant team of first-time crime fighters on a mission to save their city."
"I was looking for something on the obscure side, something that would mesh well with what we do," explained Hall. "The idea of a kid and a robot story with a strong brother element, it's very Disney." Big Hero 6 will hit theaters on November 7, 2014.

---
Beyoncé records song for Epic
Somewhat unsurprisingly, it was announced this week that Beyoncé, who stars as Queen Tara in the upcoming Blue Sky film Epic, has recorded a song for the movie. Titled Rise Up, the song was "written by Beyoncé and Sia and produced by Hit-Boy and Chase N. Cashe. The track will be released by Columbia Records".
De-aging Monsters
Jim Hill looks into the subtle (and not-so-subtle) ways Pixar came up with to make a big blue furball and a giant green eyeball look younger for their upcoming film Monsters University. How did they start? By asking the production team to bring in their senior portraits. "So we gathered together all of these high school pictures. And after we all had a good laugh at everyone's weird hairstyles & interesting fashion choices, we then took a close look at the differences between the 18 year-old version of a person and what they eventually came to look like as an adult," character art director Jason Deamer said.
Docter talks Harryhausen
In a recent interview, Monsters Inc. director Pete Docter talked about Ray Harryhausen, the special effects legend who passed away this week, according to the L.A. Times. Harryhausen, who inspired countless filmmakers after him, was honored in Docter's film by having a restaurant where a pivotal scene takes place named after him. "His pioneering efforts were always in support of fantasy. So when we were making a film about monsters … we thought, what a better way to make a slightly obscure tribute to this guy?"