Justice League: War



A younger version of the Justice League comes together as it battles Darkseid, not to mention a stale script and unappealing characterization. There are kernels of goodness here, though, as well as a nice set of bonus features.

Oscar Night 2014



Tonight's the night! The Oscar winners will be revealed this evening. Join us during a live chat, find out who will win our contest, and see the consensus picks from our readers.


Oscar nominated animated shorts of 2013



This year's Oscar nominated animated shorts range from the traditionally told to the metaphorical, from computer animated images to painted pages, and — like any awards list — from good to not-so-good.


The Lego Movie



The Lego Movie is an unexpectedly good film. And just like Legos themselves, it's something that boys and girls, no matter their age, can all enjoy.



The Nut Job



Despite the clever title and concept, The Nut Job fails to deliver the goods on just about every level — with a stale story, unremarkable animation, and lackluster acting.




The Best Of 2013: Unlucky, Or Lucky For Some?



It's time once again for us to pick the best – and the worst – of the theatrical and home video year in animation! With a dearth of truly classic releases, what got our top scores and what were disappointments? It's all in here…


The Puppetoon Movie



George Pal's amazing "replacement animation" shorts are now in HD. This two-disc set has three features, loads of bonus shorts, and a bevy of bonuses. This just could be the release of 2013!


The Smurfs 2



The sequel is much like the first, but this time the focus is on Smurfette and her families. This is a primo example of kids films in the modern age, with lots of CGI as well as old-fashioned slapstick.



AV's 2013 Readers' Choice Nominations



The Academy, Hollywood guilds, critics, and even the AV staff will be rendering their judgment on the top films of the year. But now it's your turn! What was the best animated film of 2013?



Saving Mr Banks



Disney's own retelling of a moment in the Studio's history doesn't dig deep enough to be a real "making of Mary Poppins", but a unique story angle and fun 1960s recreations add up to a jolly confection that should please fans and casual viewers alike.



Frozen



Some of the plot holes may be frightful, but the story, music, visuals, and cast are delightful. Frozen is easily one of the Disney's best in recent years, and it's a film that will definitely not leave you cold.


Marine Boy: The Complete First Season



As some of us clamor for more 1960s classics, Warner Archive surprises us with instead digging up an obscure anime production from that era, dubbed by the Speed Racer team.


Help! …It's The Hair Bear Bunch!: The Complete Series



It's not all that original, but this 1971 escape-from-the-zoo show did predate Madagascar by a few decades. It also provides the typical mix of good-natured humor and great voice actors that Hanna-Barbera fans love.

Free Birds



Free Birds may not be the main course on our animated menu this year. But with a fun story and some hilarious performances it's no canned cranberry sauce either.





New trailer for The Boxtrolls now online
Universal and Focus Features have released a new trailer for their new animated adventure The Boxtrolls, an upcoming stop motion animated feature from Laika Entertainment, the studio behind the visually stunning films Coraline and ParaNorman. Featuring the voice talents of Elle Fanning, Isaac Hempstead Wright, Ben Kingsley, Simon Pegg, Nick Frost, Toni Collette, Jared Harris, Richard Ayoade and Tracy Morgan, The Boxtrolls opens on September 26th.
---
Mr. Peabody and Sherman opens
DreamWorks Animation's latest movie, Mr. Peabody and Sherman, opens today on 3,470 screens, Box Office Mojo is reporting. The film is scoring pretty well with critics, earning a 77% "freshness" score over at Rotten Tomatoes, with the consensus being that the movie "offers a surprisingly entertaining burst of colorful all-ages fun, despite its dated source material and rather convoluted plot." Although its expected to open under 300: Rise of An Empire, it is still projected to debut to $30 million-$40 million this weekend.
---
Disney staff celebrates Oscar win
The New York Times covers a story that was a long time coming — Disney staffers celebrating an animated feature winning an Oscar. "The gathering at Walt Disney Animation here was supposed to be a giddy celebration. The studio had achieved the ultimate validation for its hard-fought creative rebirth: Frozen, its Nordic tale of two sisters and a wisecracking snowman, won two Oscars on Sunday, the same day the film crossed $1 billion at the global box office… But the party Monday afternoon grew unexpectedly serious, as multiple Disney executives became overwhelmed recalling just how far the studio had come… Winning an Academy Award is a coup for any movie company, but the Frozen honors carry extra weight for Disney. Ever since the Academy of Motion Picture Arts and Sciences created the best animated feature prize in 2001, Pixar has dominated the category, winning seven times. Rivals including DreamWorks Animation have won all other years… Never winning was a humiliation for a lot of artists at Disney, the shop where the art of mainstream animation was essentially born".
Ernest & Celestine director discusses how he started
Ernest & Celestine co-director Benjamin Renner talks about the genesis of the film with the Wall Street Journal. The "24-year-old fresh out of film school… got a phone call that would change everything. Didier Brunner, the French producer behind Oscar-nominated films The Triplets of Belleville and The Secret of Kells, had liked one of Mr. Renner's short films and invited him to work on his next animated feature."
New Muppets Most Wanted posters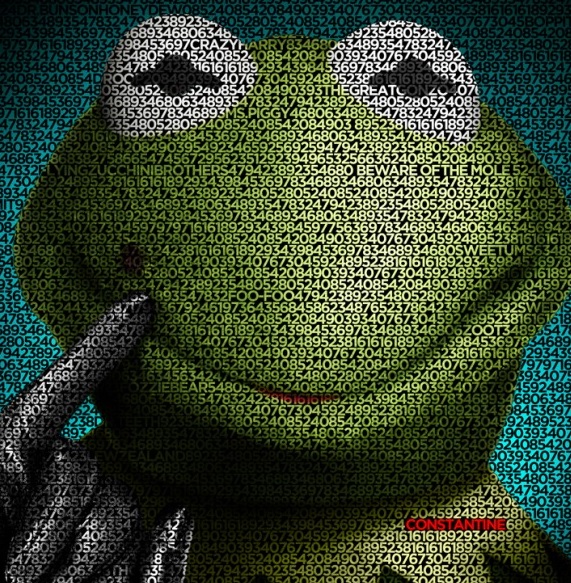 A fun new batch of international posters for Muppets Most Wanted is now alone, and can be seen on Bleeding Cool. The posters spoof those of various spy movies, including Tinker Tailor Soldier Spy and Skyfall. Muppets Most Wanted comes to theaters March 21st.
---
Pixar team leads Disney renaissance
The Pixar team that came into Disney Animation in 2006 believes their work at changing the culture at the then-struggling studio has paid off over the last few years, according to the Wall Street Journal. Disney and Pixar president Ed Catmull said, "When we came to Disney eight years ago, it was to bring the artistic integrity into the studio, and bring that flair back. So, six films in a row have had great scores on Rotten Tomatoes, but the last three have finally risen above. This is now the new Disney." John Lasseter, the chief creative officer of both companies added they did it by turning Disney into a filmmaker-driven studio like Pixar. "We are so, so excited to have the renaissance of Disney animation. We were dedicated to bringing the studio back".
Lava – Pixar's newest short revealed?
One particular highlight of seeing a Pixar film in theaters is catching the short that precedes it. Now the newest theatrical short from the animation powerhouse may have been discovered: Lava. Scheduled for 2015, the short is listed among Pixar's upcoming projects in the LinkedIn.com profile of animator Shaun Seong-Young Kim. Time will tell whether Lava will precede Inside Out in June 2015, or The Good Dinosaur the following November.
In the meantime, audiences can check out the latest Pixar short, Monsters University: Party Central, when it accompanies Muppets Most Wanted on March 21.
First teaser trailer for Paddington arrives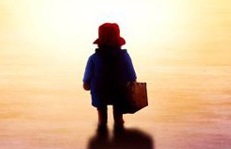 TWC-Dimension has released the first teaser trailer for the Live Action/CGI feature Paddington, reports Collider. The teaser gives a brief look at the iconic Michael Bond character voiced by Colin Firth. Directed by Paul King, and produced by David Heyman, Paddington also stars Nicole Kidman, Hugh Bonneville, Sally Hawkins, Julie Walters, Jim Broadbent and Peter Capaldi. Paddington arrives in theatres on December 12th.
---
Frozen hits a billion, Lego Movie stays strong
Box Office Mojo reports that Frozen hit a major milestone this weekend, becoming just the 18th movie to ever take in $1 billion worldwide. They also note it's only the fifth non-sequel movie to reach that number. They're projecting Frozen could eventually land in the all-time worldwide top ten list, which would put it past #11 Toy Story 3 as the biggest grossing animated movie. In other box office news, BOM says The Lego Movie is holding strong,m picking up $21 million this weekend for the 16th best fourth weekend of all-time, while becoming the first film of the year to reach $200 million domestically.
Gravity, Frozen big Oscar winners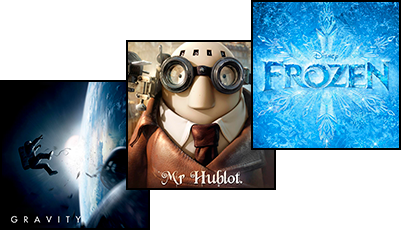 Gravity was one of the big winners at the 76th Annual Academy Awards, taking home seven Oscars, including Best Director, Best Visual Effects, and Best Score. Frozen beat out Despicable Me 2, The Croods, Ernest and Celestine, and The Wind Rises for Best Animated Feature. The song Let It Go from Frozen won the award for Best Song. Best Animated Short was awarded to the French film Mr. Hublot.
The awards for Frozen probably elicited a big sigh of relief from the Mouse House, who had been on a cold streak going into the night. The film became the first movie from Disney Animation to win the Best Animated Feature trophy since its inception in 2001. And the two pieces of Academy hardware they picked up were the first any Disney animated feature had won since Tarzan in 1999.
Robert Lopez's win for Best Original Song puts him in rarified air. He became just the twelfth person to win all of the major American entertainment awards (Oscar, Tony, Emmy, and Grammy). Of the twelve, Lopez won them all the fastest -- completing the set in just ten years.
Results of our Oscar contest can be found in the forum and on the score page.
---
Is Shrek 5 on the way?
Despite Shrek Forever After being marketed as "the final chapter" in the ogre's saga, it appears we might be getting something along the lines of Shrek's High Five someday. Collider is reporting that DreamWorks Animation honcho Jeffery Katzenberg is hinting at a continuation of the franchise. "We like to let them have a little bit of time to rest," he said. "But I think you can be confident that we'll have another chapter in the Shrek series.  We're not finished, and more importantly, neither is he." The Shrek movies have made more than $2.9 billion worldwide to date.
---
Everything continues to be awesome for The Lego Movie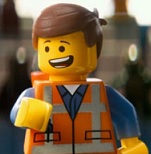 Continuing to build on its box office success, The Lego Movie topped the charts for the third weekend in a row, Box Office Mojo is reporting. The critically acclaimed film had an impressive take of $31 million, bringing its total to a massive $183 million. Speaking of massive, Frozen continued to be in the top ten in its thirteenth week of release, and became the 19th highest grossing movie of all time, passing Harry Potter and the Deathly Hallows: Part 2 with a gross of $384 million.
---
DreamWorks diversification good news for investors
The Wrap says DreamWorks Animation has reached a pivotal moment in growth of the company — they "can get away with releasing movies that are not huge hits". How? Diversification, including things like licensing, TV, toys, and theme parks. An investment analyst quoted pointed out that DreamWorks "has reduced its reliance on film performance by monetizing its IP in other ways. We saw this with Turbo, which had one of the worst box office performances in DWA history, but looks like it will be profitable."
Miyazaki talks about career and retirement
BuzzFeed talks with legendary animation director Hayao Miyazaki about his career, his latest film (The Wind Rises) opening in the United States, and his announced retirement. "I really felt that this was the maximum that I could give to produce an animated film. The work of animation is building up bricks and mortar, bricks and mortar. I felt I wouldn't be able to put [up] another brick."
Goldberg reveals Mickey's de-evolution in Get a Horse
Jim Hill talks with Disney's Eric Goldberg about how the studio evolved Mickey Mouse backwards for their short Get a Horse. "In order to make Get A Horse really look like it was something that it had been produced during that specific era in Hollywood history, the animators who worked on this short had to set their mental clocks back to before they were born. Because a lot of the animation techniques that we use now hadn't even been invented back in 1928."
Frozen inspirations, story problems, and… breathing issues?
The New York Times has posted several pieces about Frozen this week. First is a look into the changing story, which originally featured feuding sisters and a cast where "most of the characters were really unlikable". Next is a piece about how the animators pushed to make the singing believable. Finally, a video that "goes behind the scenes at Disney's Burbank, Calif., headquarters to learn more about the inspirations — like Grumpy Cat and a hidden roller rink — behind the film and especially the hit soundtrack".
The Wind Rises enriches Miyazaki's legacy
Time magazine profiles retiring director Hayao Miyazaki and reviews what he says will be his last film. "The Wind Rises may be a challenging end to a major artist's career. But Miyazaki has retired before, after the 1997 Princess Mononoke, and he returned to make four more wonders, including this one, that immeasurably enrich his legacy."
CalArts class has huge impact on animation history
Vanity Fair has a fascinating article about how much of the best animation of the past quarter century has almost entirely come from one group of students at the California Institute of the Arts in the 1970s. "Their journey begins, and ends, with the Walt Disney Studios. As director and writer Brad Bird (The Incredibles, Ratatouille) observes, 'People think it was the businessmen, the suits, who turned Disney Animation around. But it was the new generation of animators, mostly from CalArts. They were the ones who saved Disney.'"
Frozen, Gravity take BAFTAs
Frozen won the Best Animated Film prize at the BAFTA awards this past week, topping Despicable Me 2 and Monsters University. Sleeping With The Fishes won for Best British Short Animation. Gravity was the night's big winner, picking up seven awards: British Film, Director, Visual Effects, Cinematography, Editing, Music, and Sound.
Lego Simpsons episode coming in May
TVLine reports that Fox has set an air date of May 4th for their upcoming Lego Simpsons episode. In "the animated series' 550th episode, titled "Brick Like Me… Homer wakes up in a world where his family and everyone in Springfield are made of LEGOs. He then must 'put together' how he got there and somehow figure out how to get home."
The Lego Movie releases Blooper reel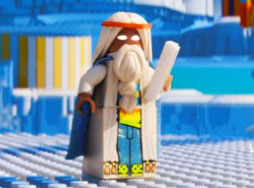 For those of us who can't get enough of The Lego Movie, Warner Bros. has released a blooper reel, featuring outtakes and flubs from The Lego Movie. The spoiler-filled, animated blooper reel features what seems to be genuine outtakes from the recording sessions. The Lego Movie is now playing in cinemas everywhere to much critical and commercial success.
---
Idina Menzel to sing Let It Go at the Oscars
To the delight of Frozen fans everywhere, Idina Menzel will perform at the Academy Awards on March 2, singing the signature song of her character Elsa. According to Collider, Let It Go is a frontrunner in the category. The Frozen album is the longest running number one soundtrack since 2003. Disney is capitalizing on the film's musical appeal by introducing "Frozen Sing Alongs" in theaters as well as potentially adapting the show for Broadway.
Disney Interactive's animates new short with Google
Despite all the negative news about layoffs, Disney Interactive has a new project that pairs it with search mogul Google. Disney and Google are launching a new animated short entitled: Blank: A Vinylmation Love Story. Disney memorabilia collectors will recognize Vinylmation as the line of figurines with mouse ears. It "is a stop-motion animated film that tells the story of an unpainted Vinylmation figure on an epic adventure through an original new world to find his lost soul mate." Google is encouraging people to spread the word about the short at blankmovie.withgoogle.com. On February 14, the short will have a limited release at Disney's Hollywood Studios and the El Captain Theatre.
Lego Movie, Frozen hit box office milestones
Box Office Mojo reports that The Lego Movie opened this weekend with an estimated $69.1 million. That's good for second all time in the month of February and fifth all time for a non-sequel animated film. Meanwhile, in its eleventh week Frozen continued to impress with a fourth place finish and $6.9 million. The film has been in the top five every week since its release, and with this weekend's haul has taken in over $368 million domestically and surpassed Despicable Me 2 to become the highest grossing animated film of 2013 and third among all films released last year.
The Lego Movie opens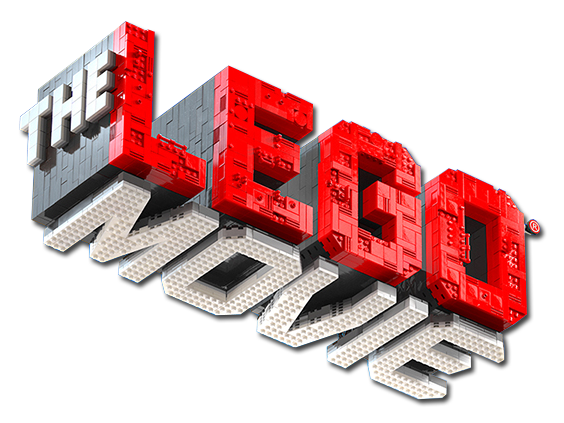 The Lego Movie opens today in 3,775 theatres according to Box Office Mojo. The film is receiving stellar reviews, earning an almost perfect 99% at Rotten Tomatoes. Their consensus: "Boasting beautiful animation, a charming voice cast, laugh-a-minute gags, and a surprisingly thoughtful story, The Lego Movie is colorful fun for all ages". Fandango reports that the movie is on pace to become their "second biggest advance ticket seller among all animated films, right behind 2010's Toy Story 3". That could mean a record haul — BOM projects The Lego Movie will bring in $68 million over the weekend, and could challenge The Simpsons Movie's record opening for a non-sequel animated movie of $74 million.
---