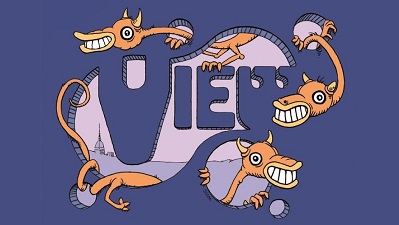 Held each fall for 18 years now in Torino, VIEW Conference has become one of the major international events in Europe on Computer Graphics, Interactive Techniques, Digital Cinema, 2D/3D Animation, VR and AR, Gaming and VFX.
This year, October 23-27, VIEW will continue to focus on exploring the increasingly fluid boundary between real and digital worlds. Through lectures, meetings, tributes, exhibits, screenings and demo presentations, VIEW will reveal the new digital frontier sweeping from cinema to architecture, from automotive design to advertisement, from medicine to video games.
We asked VIEW Director Prof. Maria Elena Guttierez to tell us more about the promising event.
Born in Jalisco, Mexico and raised in Central California, Maria Elena first studied at the University of California in Santa Cruz where she received her bachelor's degree with honors in language studies. She then studied at Stanford University, where she received her master's degree in 1990 and her PhD in 1995. Maria Elena taught cinema and Italian literature at the State University of New York (SUNY) in Buffalo, where she became an associate tenured professor in 2000. Throughout her career she has received numerous fellowships and awards, including the Mellon Fellowship in the Humanities, the Cesare Pavese Award for her doctoral thesis, and the Milton Plesur Award of Excellence for university teaching. Her concentrated area of research in literature is surrealism, a theme about which she has published many articles, and a book dedicated to the work of Alberto Savinio.
Her knowledge of culture from both sides of the Atlantic Ocean has been instrumental in gathering animation experts from all over the world in Torino.
---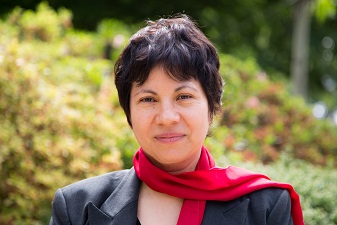 AnimatedViews:
How would you introduce the VIEW Conference?
Maria Elena Gutierrez: The VIEW Conference is a curated symposium that brings together top professionals working with digital media; scientists, researchers, and developers who create digital media; and teachers who introduce digital media to the next generation through a week of workshops, talks, and panel discussions. It is Italy's largest computer graphics conference and one of the most important conferences in Europe.
AV: How different is it from other animation events such as, say, the Annecy festival?
MEG: You could think of it more as a TED Conference focused specifically on digital media than as a festival for animated films. However, we do have a short film award competition with a first prize of 2,000 euros.
AV: What are the different types of media present at the conference?
MEG: We have speakers who direct and create films – animated and live action, short and feature-length, blockbuster and independent.
Similarly, we have game developers from big studios and independent studios.
In Virtual Reality, we have speakers using the technology in medicine and we have directors and animators telling stories in VR.
We also have comic book artists, photographers, and have had over the years sound designers, composers, scriptwriters, and puppet makers.
AV: What is the spirit of this year's conference?
MEG: It's always fascinating each year to see how the conference takes shape. We are fortunate to have brought directors of animated feature films for many years and will do so again this year. This year, though, there will also be more visual effects supervisors and executives from visual effects studios than last year, and even more of an emphasis on virtual reality. And, it's our second year for our game acceleration and investment pitch boot camp for a select group of aspiring startup studios.
AV: How do you choose the participants?
MEG: We always look at what's exciting in the world of digital media as we search for speakers to add to our family. We try to find professionals who have something important and unique to share, whether that's an artistic vision or a business success story. Also, this is our 18th conference, so the family of past VIEW speakers has grown to include an amazing group of insanely talented people.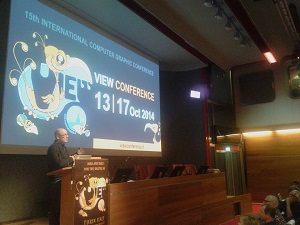 Glen Keane speaking at VIEW Conference 2014
AV: What kind of events are you organizing, from masterclasses to presentations?
MEG: We have an absolutely incredible group of speakers. Four-time Oscar winner Joe Letteri, the senior visual effects supervisor at Weta Digital, will give a keynote address and present War For The Planet Of The Apes. Legendary game designer Rob Prado, the CEO of Bonfire Studios known for World Of Warcraft, will also offer a keynote address as will Eric Darnell, the Chief Creative Director for Baobab Studios. Other exciting speakers include John Nelson, the overall VFX Supervisor for Blade Runner 2049; Christopher Townsend, the overall VFX Supervisor for Guardians Of The Galaxy Vol. 2; Bill Westenhofer, the overall VFX supervisor for Wonder Woman; Phil Chen, the co-founder of HTC Vive; Paul Debevec, senior staff engineer at Google VR; Vicki Hobbs Beck, the executive in charge of ILM xLAB; Kim White, director of photography – lighting for Cars 3; Martin Hill, who supervised Weta Digital's work on Luc Besson's Valerian; and so many more. You will be amazed. Please check our website: www.viewconference.it.
We also have a special presentation by Randy Lake, the President of Studio Operations and Sony Pictures Imageworks for Imageworks' 25th Anniversary.
We have announced Masterclasses given by two-time Oscar nominee Mark Osborne, the director of the animated features The Little Prince and Kung Fu Panda (Great Stories Come From Great Characters); Kris Pearn, the director of The Willoughbys and Cloudy With A Chance Of Meatballs 2 (Storyboarding); Jason Bickerstaff, a character artist at Pixar Animation Studios (Crossing The Dimensional Rift); Mike Ford, VFX Supervisor for Smurfs: The Lost Village (The Making Of An Animated Short); and Eloi Champagne, Technical Director for VR at the National Film Board Of Canada (Compositing in Nuke VS Game Engine for Linear VR Experience).
Oscar winner and four-time Oscar nominee Hal Hickel of Industrial Light & Magic, who was animation supervisor for Rogue One, will lead a workshop on creating photorealistic digital humans; Noëlle Triaureau, production designer for Smurfs: The Lost Village, will give a workshop on Color, Symbolism and Design; Photographer Michael Rubin will give a workshop on Photographic "Synecdoche" and a Masterclass on Photographic "Haiku;" Elaina Scott, animation supervisor for Supergirl will give an introduction to previs animation, and Carlos Zaragoza, production designer for The Emoji Movie will offer Scenography For Animation: Designing For The Camera.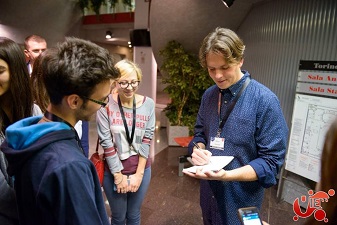 Zootopia director Byron Howard at last year's conference
AV: Can you tell me about the short film competition?
MEG: We have four categories:
Best Short is open to students and professionals who have made an animated short film, music video or commercial using 2D/3D animation between 1 January 2015 and 15 September 2017. We evaluate the short films on these categories: Best design, best environments, and best character. The overall winner will receive a first prize of 2000 Euros.
The Social Contest category carries a first prize of 500 Euros for the best short, video clip, or commercial focusing on social themes.
The Game category also carries a first prize of 500 Euros for the game with the best gameplay, design, and mechanics.
And, the ItalianMix category carries a first prize of 500 Euros for the best short by Italian artists.
The deadline is 15 September 2017.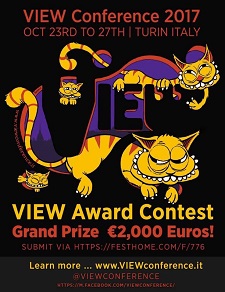 AV: What kind of audience do you target?
MEG: Students and professionals working with digital media for any application.
AV: Can you evoke some of the most memorable guests that have come to participate in the VIEW Conference over the years?
MEG: It's difficult to pick any one person. I can give you some memorable moments, though. Seeing legendary animator Glen Keane's wife becoming teary-eyed watching her husband show his touching Google Spotlight story DUET. Michael Giacchino leading a local orchestra playing his composition for Star Trek. Walter Murch explaining his sound design for The Godfather. Roger Guyette showing the visual effects for Star Wars: The Force Awakens. Scott Farrar playing behind the scenes footage of Michael Bay shooting Transformers. Marvel's Victoria Alonzo inspiring the young women in the audience. Cornell Professor Don Greenberg receiving an incredibly long standing ovation following his talk on virtual reality. Director Jorge Gutierrez causing uproarious laughter. You know, I could go on and on.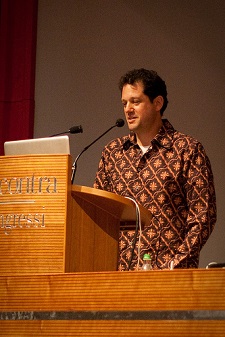 Michael Giacchino at VIEW Conference 2009
---
---
VIEW Conference Social Media:
Twitter: https://twitter.com/search?q=%23VIEWCONFERENCE2017
@viewconference;
#viewconference2017
Facebook: https://www.facebook.com/events/198550217290007/
---