2016 has come and gone, so now we have an entire new year ahead of us…which also means a whole new calendar full of new animated movies!
2017 has a lot on its plate, with two new films from Pixar, two Lego movies, a big screen adaptation of one of the most popular cartoon shows on television, more Minions, more Smurfs, and Alec Baldwin as a talking baby. For those who have trouble keeping track of them all, we present you with our site's first ever Movie Guide!
For the sake of simplicity, we're only covering movies getting a wide release in the United States, with official plot summaries, websites and trailers where available, as well as some reasons that audiences should bother (or not) to see them in the first place. Remember, of course, that all release dates are subject to change, and don't forget to check out our handy Upcoming Animated Movies Calendar to count down the days to the ones you're looking forward to most!
---
The Lego Batman Movie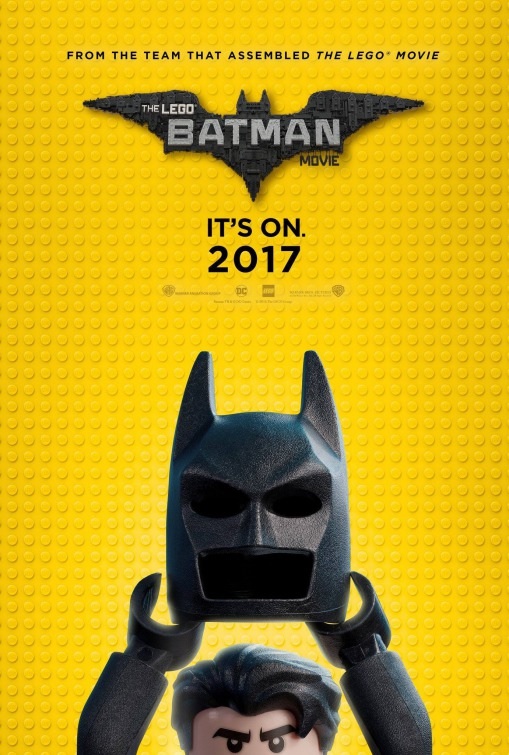 Studio: Warner Bros. Pictures, DC Entertainment
Storyboard: Big changes are brewing in Gotham, and if Batman (Will Arnett) wants to save the city from The Joker's hostile takeover, he may have to drop the lone vigilante thing, try to work with others and maybe, just maybe, learn to lighten up.
Why Should I Worry?: If The Lego Movie proved anything, it was that you should never underestimate the value of a good time. Sure, it managed to pack an emotional punch, but it was also an absolute blast to watch, making it an instant hit with both critics and audiences. This spin-off is attempting to continue in that tradition, with Arentt's hilariously self-righteous caped crusader taking center stage for an adventure that also throws Robin and Batgirl into the mix. DC Entertainment is often accused of taking themselves too way seriously (a fair enough argument after last year's Batman v Superman: Dawn of Justice), but as three studio-approved Robot Chicken TV specials have proved, they're also more than capable of making fun of themselves. And The Lego Batman Movie looks like it will be doing that in spades.
Official Website:: LegoBatman.com
Release Date: February 10th.
---
---
Rock Dog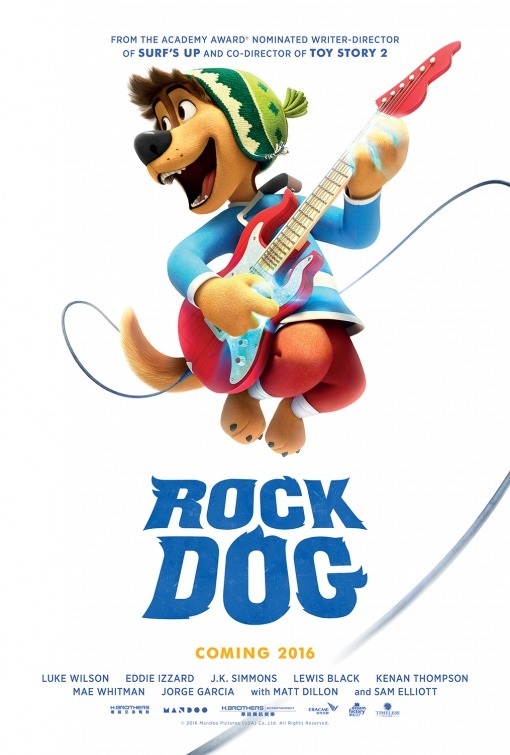 Studio: Lionsgate Entertainment, Reel FX
Storyboard: For the Tibetan Mastiffs living on Snow Mountain, a dog's life has a simple riff: guard a peaceful village of wool-making sheep from the thuggish wolf Linnux (Lewis Black) and his rabid pack. To avoid distractions, Mastiff leader Khampa (J.K. Simmons) forbids all music from the mountain, but when Khampa's son Bodi (Luke Wilson) discovers a radio dropped by a passing airplane, it takes just a few guitar licks for his fate to be sealed: Bodi wants to be a rock 'n' roll star. Yet that means defying his father's wishes, heading to the city, and locating the legendary – and reclusive – musician Angus Scattergood (Eddie Izzard), who needs to write a new song and fast.
Why Should I Worry?: Lionsgate had a pretty dismal year when it came to cartoon features in 2016, releasing the critically loathed Norm Of The North and almost instantly forgotten The Wild Life to theaters with very little fanfare (or financial returns). The studio needs an animated hit if they want to be able to play with the big boys, and unfortunately, Rock Dog…doesn't seem like it will be that hit. A Chinese/American co-production, the film looks like a convoluted version of Sing, although the visuals are at least decent for a movie of this (probably quite small) budget. And director Ash Brannon was behind Toy Story 2 and Surf's Up (as all of this film's marketing will tell you), so there may be a reason for some cautious optimism here.
Official Website: RockDogMovie.com
Release Date: February 24th.
---
---
Leap!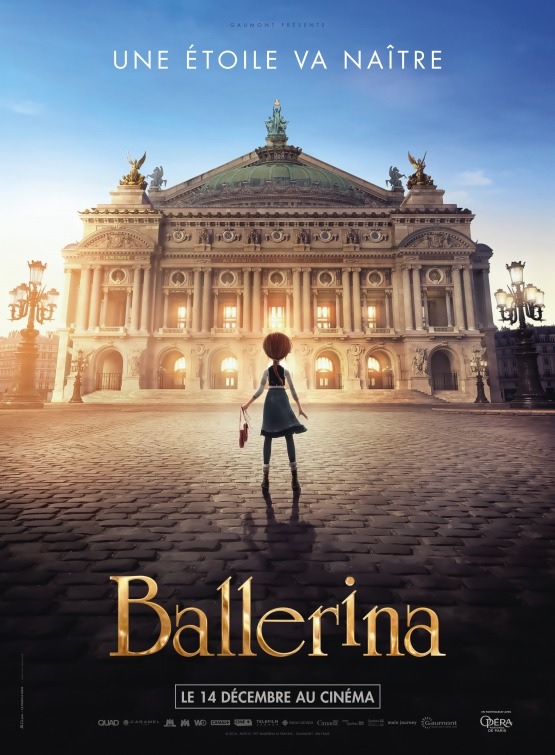 Studio: The Weinstein Company
Storyboard: Paris, 1884. A orphaned girl arrives in Paris from Brittany. Félicie Milliner is 11 and has no money but one big, passionate dream: to become a dancer. With nothing left to lose, Félicie takes a big risk: she 'borrows' a spoiled brat's identity and enters the Opera Ballet School. But how long can she be someone else? Mentored by the tough and mysterious cleaner, Odette, Félicie learns that talent is not enough – it takes hard work to be better than her ruthless, conniving fellow students. That and friendship. Felicie's inventive, exhausting and charismatic best friend Victor also has a dream: becoming a famous inventor. Together, they both encourage each other to reach for the stars.
Why Should I Worry?: Released as Ballerina internationally, this French film gets an English dub with the always dependable Elle Fanning in the leading role. Foreign animated movies don't have the best track record in the States (Doogal, a previous Weinstein title, bombed badly when it came out in 2006), with 2015's Underdogs being ditched for a theatrical run only days before its intended opening. But a positive critical response overseas might help give this one a slight boost, and the lively trailer indicates that it will be better than similar releases.
Official Website: Currently not available.
Release Date: March 3rd.
---
---
The Boss Baby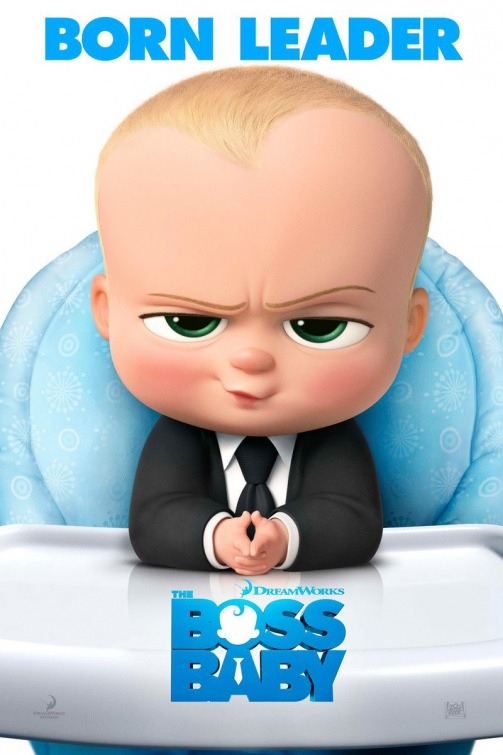 Studio: DreamWorks Animation, 20th Century Fox
Storyboard: DreamWorks Animation and the director of Madagascar invite you to meet a most unusual baby. He wears a suit, speaks with the voice and wit of Alec Baldwin, and stars in his own animated comedy. The Boss Baby is a hilariously universal story about how a new baby's arrival impacts a family, told from the point of view of a delightfully unreliable narrator, a wildly imaginative 7 year old named Tim.
Why Should I Worry?: Babies who talk and act like adults – whether it's Stewie Griffin on Family Guy or the cigar-chomping Baby Herman in Who Framed Roger Rabbit? – are usually amusing by default, so it's perhaps somewhat surprising that it's taken this long for a major animated movie to be centered around one of them. Loosely based on a children's book of the same name, The Boss Baby feels like something of a financial gamble, as its plot – which apparently involves bringing down the CEO of an evil puppy company – might be just a bit too silly for some audiences. Still, Baldwin appears to be in top comedic form here, and any trailer that ends with a Glengarry Glen Ross reference earns a gold star in my book.
Official Website: DreamWorks.com/TheBossBaby
Release Date: March 31st.
---
---
Smurfs: The Lost Village

Studio: Columbia Pictures, Sony Pictures Animation
Storyboard: In this fully animated, all-new take on the Smurfs, a mysterious map sets Smurfette and her best friends Brainy, Clumsy and Hefty on an exciting and thrilling race through the Forbidden Forest filled with magical creatures to find a mysterious lost village before the evil wizard Gargamel. Embarking on a rollercoaster journey full of action and danger, the Smurfs are on a course that leads to the discovery of the biggest secret in Smurf history!
Why Should I Worry?: Many of you might remember that Sony was toying with making a fully animated Smurfs movie as far back as ten years ago, before the project ultimately became the live-action/animated Neil Patrick Harris comedy that came out in 2011. While that movie ended up being a blockbuster, its sequel didn't perform nearly as well as the studio had hoped, resulting in the cancellation of a planned third outing. Now we have a reboot of the reboot – this time much more in the style of the classic Hanna Barbara cartoon show – but is it happening too soon for moviegoers to care? The animation certainly looks nice (even if I personally don't understand the need to replace the entire voice cast from the last two films), and the trailers have been pleasantly Smurfy so far, but opening just one week after The Boss Baby seems like a risky decision to say the least. Then again, The Lost Village is probably counting on a foreign audience rather than a domestic one, as the Smurfs remain much more popular internationally than they are in the States.
Official Website: SmurfsMovie.com
Release Date: April 7th.
---
---
Captain Underpants: The First Epic Movie

Studio: DreamWorks Animation, 20th Century Fox
Storyboard: Based on the worldwide sensation and bestselling book series, and boasting an A-list cast of comedy superstars headed by Kevin Hart and Ed Helms, DreamWorks Animation brings audiences the long-awaited global movie event, Captain Underpants: The First Epic Movie. This raucously subversive comedy for the entire family tells the story of two overly imaginative pranksters named George and Harold, who hypnotize their principal into thinking he's a ridiculously enthusiastic, incredibly dimwitted superhero named Captain Underpants.
Why Should I Worry?: When DreamWorks Animation was bought by Comcast last year, the decision seemed more inevitable than inspired, with many wondering what creative interests – if any – the cable giant had in the purchase. Captain Underpants: The First Epic Movie will be their last film before Comcast's Universal takes over all of their future projects, and it certainly seems like an…interesting note for them to go out on as an independent company (although the title, interestingly enough, hints at a franchise). The film's villain is named Professor PoopyPants – which probably tells you something about the kind of humor to expect here – and I haven't really noticed the books (which originated in the late 90s) take a surge in popularity in recent years. On the other hand, DreamWorks Animation has taken ideas that sound questionable on paper and managed to make them work in the past (see last's years Trolls, which was a healthy money-maker), and director David Soren did turn Turbo into a reasonably fun ride. But Captain Underpants may need to offer more than potty-related puns (even if they're funny) if it doesn't want to get flushed down the box office toilet.
Official Website: Currently not available.
Release Date: June 2nd.
---
---
Cars 3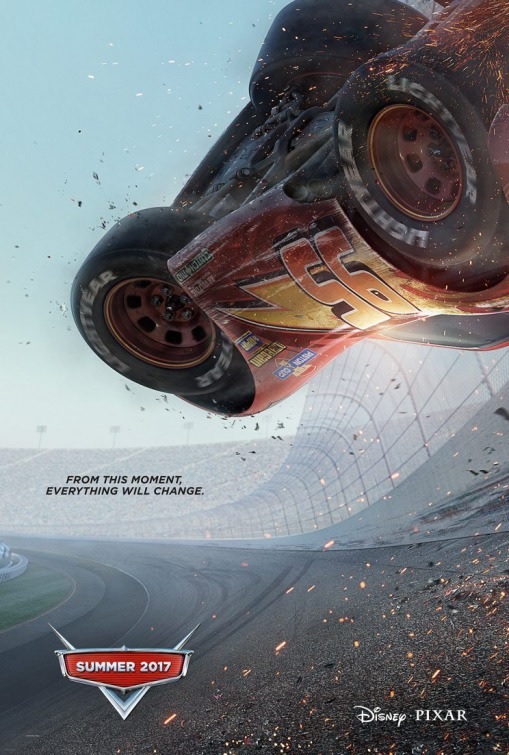 Studio: Walt Disney Pictures, Pixar Animation Studios
Storyboard: Blindsided by a new generation of blazing-fast racers, the legendary Lightning McQueen is suddenly pushed out of the sport he loves. To get back in the game, he will need the help of an eager young race technician, Cruz Ramirez, with her own plan to win, plus inspiration from the late Fabulous Hudson Hornet and a few unexpected turns. Proving that #95 isn't through yet will test the heart of a champion on Piston Cup Racing's biggest stage!
Why Should I Worry?: Most people probably weren't expecting for the Cars 3 teaser trailer to be by far the most ominous and intense preview Pixar has ever released, promising a violent ending to a wreck involving Lightning McQueen. The main goal here seems to be to let audiences know that this won't be like Cars 2, the Mater-centric sequel that became the studio's first film to crash critically. That's sort of an odd marketing move when a good portion of your target demographic is children (the trailer was shown before my screening of Moana, with the kids getting audibly excited when it began before becoming dead silent), and still might not be enough to convince adult naysayers that another Cars movie was necessary. Having said that, this does seem like it's making an effort to recapture the spirit of the first Cars, so hopefully this will end up being the emotional follow-up that many wished the last one would be.
Official Website: Cars.Disney.com
Release Date: June 16th.
---
---
Despicable Me 3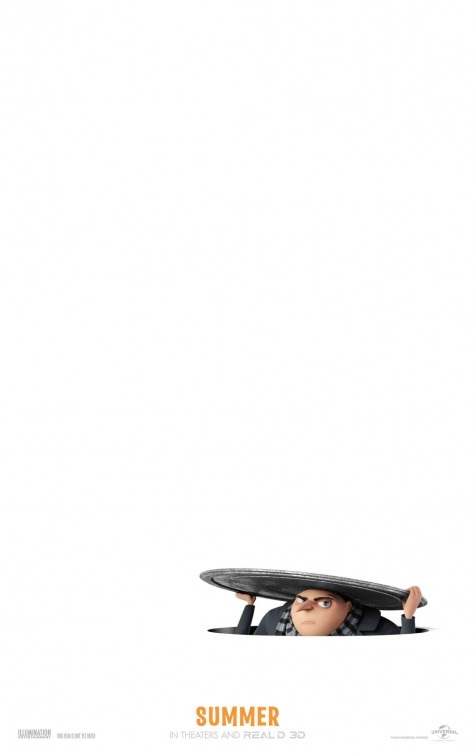 Studio: Universal Pictures, Illumination Entertainment
Storyboard: Trey Parker voices the role of villain Balthazar Bratt, a former child star who's grown up to become obsessed with the character he played in the 80s, and proves to be Gru's most formidable nemesis to date.
Why Should I Worry?: Illumination returns to the franchise that made them huge after having a great 2016, with the surprisingly terrific Sing becoming a crowd-pleasing Christmas blockbuster, and The Secret Life of Pets succeeding simply because it was cute. The Minions are curiously absent for most of the first trailer (possibly because early promotional material suggests they've been sent to prison), with Gru taking the spotlight for what is technically supposed to be his film series. The Despicable Me flicks may not be the most demanding ones out there, but they deliver on the wacky shenanigans they promise, and there's no reason to assume this one will be any different. Also, this is probably the first time South Park co-creator Parker's name has been associated with anything even remotely family-friendly, which should make his involvement a treat for the adults sitting in the theater.
Official Website: Despicable.Me
Release Date: June 30th.
---
---
The Emoji Movie

Studio: Columbia Pictures, Sony Pictures Animation
Storyboard: The Emoji Movie unlocks the never-before-seen secret world inside your smartphone. Hidden within the messaging app is Textopolis, a bustling city where all your favorite emojis live, hoping to be selected by the phone's user. In this world, each emoji has only one facial expression – except for Gene (T.J. Miller), an exuberant emoji who was born without a filter and is bursting with multiple expressions. Determined to become "normal" like the other emojis, Gene enlists the help of his handy best friend Hi-5 (James Corden) and the notorious code breaker emoji Jailbreak (Ilana Glazer). Together, they embark on an epic "app-venture" through the apps on the phone, each its own wild and fun world, to find the code that will fix Gene. But when a greater danger threatens the phone, the fate of all emojis depends on these three unlikely friends who must save their world before it's deleted forever.
Why Should I Worry?: Before we collectively call this the stupidest idea for any animated movie this year, we should remember that Sony got the rights to this after an apparently intense bidding war, so they must've had faith in the project. And, to be fair, there was a time when The Lego Movie – clearly the main reason this is getting made – was met with a similar amount of speculation. But that film had established comedic duo Phil Lord and Chris Miller at the helm: The Emoji Movie is being directed by Tony Leondis, whose last film, DreamWorks Animation's B.O.O., has yet to be released despite reportedly being completed for years. That…doesn't exactly inspire much confidence. Still, Sony managed to steer the similar Angry Birds Movie to moderate success last year, and the first trailer for this ("best viewed on your phone!") is funny enough, so fingers are crossed that this will be worthy of more than a poop emoji at the end of the day.
Official Webiste: Currently not available.
Release Date: August 4th.
---
---
Nut Job 2: Nutty By Nature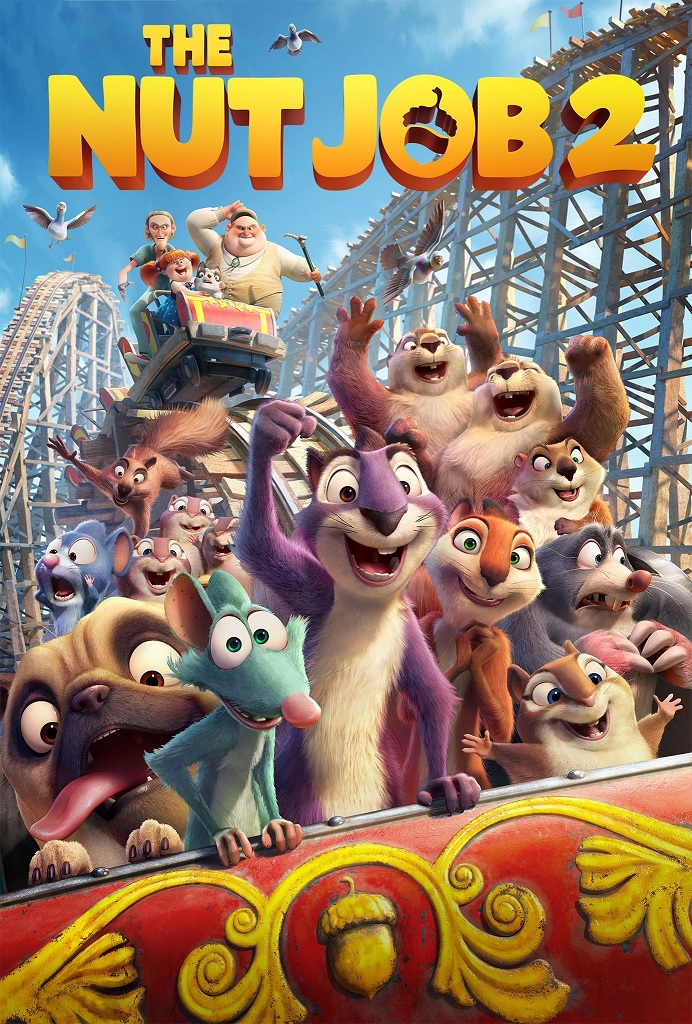 Studio: Open Road Films, Toonbox Animation
Storyboard: The evil mayor of Oakton decides to bulldoze Liberty Park and build a dangerous amusement park in its place. Surly and his ragtag group of animal friends need to band together to save their home, defeat the mayor, and take back the park.
Why Should I Worry?: This sequel was announced only days after The Nut Job opened in 2014, and was immediately given a January 2016 release date. After that, there wasn't any news for years (to the point where we wondered if it was even still happening), but it turned out it was just delayed – a year and a half. So now we are finally getting the follow-up that at least someone has to be looking forward to. I'll say this much: the trailer – which doesn't seem to be available online despite playing before screenings of Sing – was better than I anticipated, but that may be because the concept of woodland animals trying to take down a theme park is pretty funny (Jackie Chan joining the voice cast also helps). But with a late August release date, it doesn't seem nuts to prematurely say this could become another Hoodwinked Too! at the box office.
Official Website: TheNutJob.com
Release Date: August 18th.
---
---
The Lego Ninjago Movie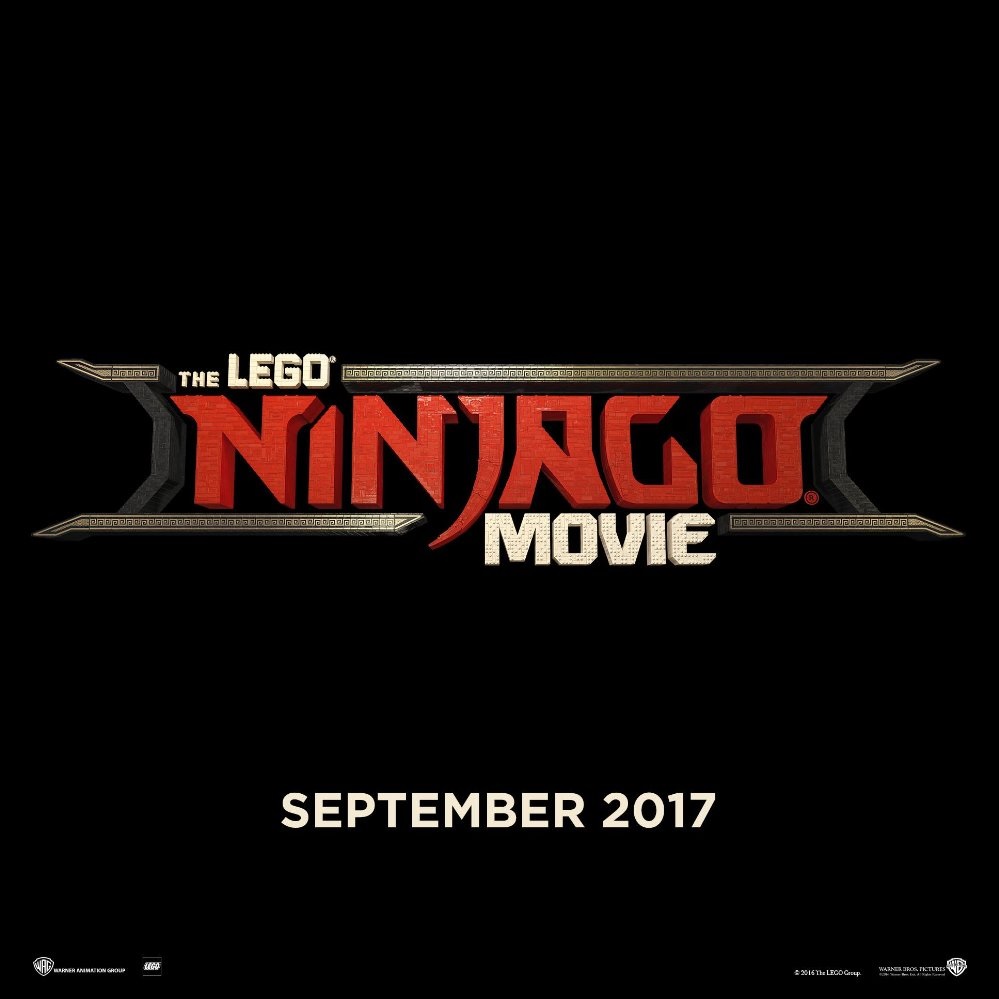 Studio: Warner Bros. Pictures
Storyboard: The story of six young ninjas tasked with defending their island home, called Ninjago. By night, they're gifted warriors, using their skills and awesome fleet of vehicles to fight villains and monsters. By day, they're ordinary teens struggling against their greatest enemy: high school.
Why Should I Worry?: Unlike The Lego Batman Movie, which is almost guaranteed to be a hit, this one is a bit more of a wild card. Although a popular toy line and TV series, Ninjago isn't a household name like Batman is, and it remains to be seen if audiences will really go for two Lego movies in the same year. Though no official trailer is available yet, Warner Bros. did begin marketing the film last September with a short shown before Storks, which would imply they have high hopes for it. And to the studio's credit, this does sound more ambitious than the would-be straight-to-video film it may initially feel like, with the story potentially offering room for splashy action in addition to the comedy.
Official Website: Lego.com/en-us/Ninjago
Release Date: September 22st.
---
---
My Little Pony: The Movie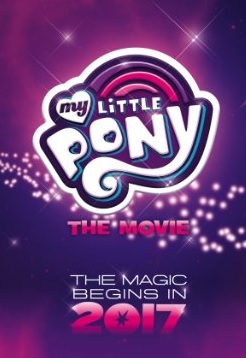 Studio: Lionsgate, Allspark (Hasbro Entertainment)
Storyboard: A new dark force threatens Ponyville, and the Mane 6 – Twilight Sparkle, Applejack, Rainbow Dash, Pinkie Pie, Fluttershy and Rarity – embark on an unforgettable journey beyond Equestria where they meet new friends and exciting challenges on a quest to use the magic of friendship and save their home.
Why Should I Worry?: When Hasbro released the "original" My Little Pony: The Movie in 1986 – during the same summer their ultra-violent Transformers: The Movie came to theaters – it was a flop, barely making it to $1 million at a time when such films would only be shown for matinees. Of course, the franchise has a big advantage now that it didn't have back then: legions and legions of adult fans. Of all of the pop culture phenomenons of the last decade, TV's My Little Pony: Friendship Is Magic program is arguably the most unexpected, with the show earning broad appeal for its multi-faceted characters and sly sense of humor. Not much is known about the movie beyond its voice cast, which includes Emily Blunt, Kristen Chenoweth and Sia (who will also contribute two new songs to the soundtrack). But Lionsgate can't look at the popularity of the series and think that will be enough to sell the film: they'll have to promote it in a way that makes "big kids" comfortable buying tickets as well.
Official Website: MyLittlePony.Hasbro.com
Release Date: October 6th.
---
---
The Star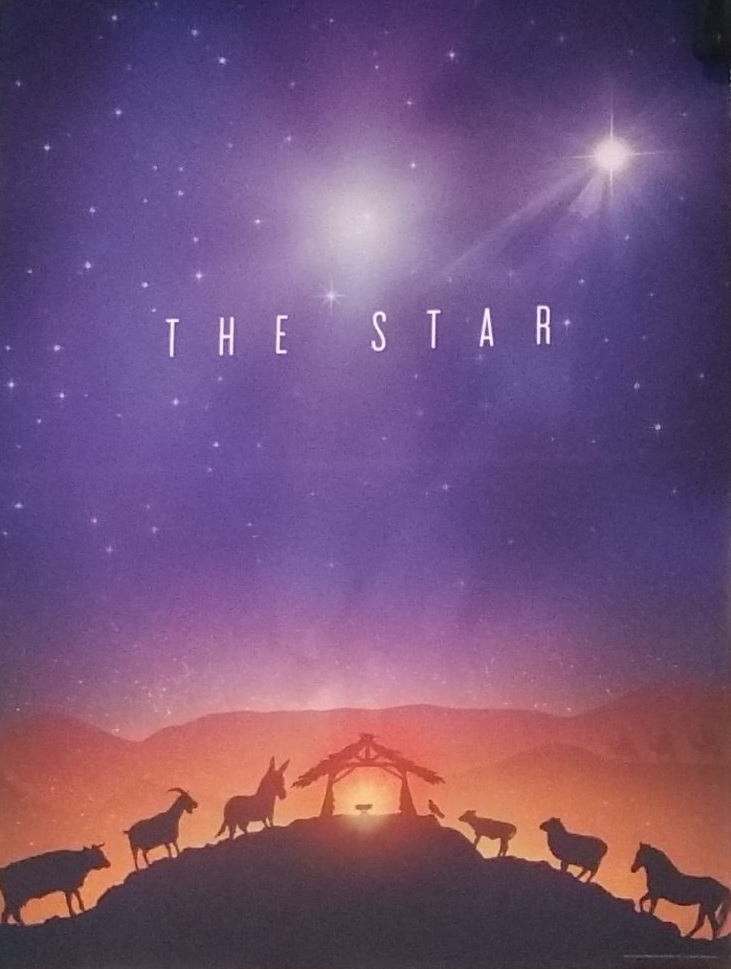 Studio: Columbia Pictures, Sony Pictures Animation, The Jim Henson Company
Storyboard: A small but brave donkey named Bo yearns for a life beyond his daily grind at the village mill. One day he finds the courage to break free, and finally goes on the adventure of his dreams. On his journey, he teams up with Ruth, a lovable sheep who has lost her flock and Dave, a dove with lofty aspirations. Along with three wisecracking camels and some eccentric stable animals, Bo and his new friends follow the Star and become accidental heroes in the greatest story ever told – the first Christmas.
Why Should I Worry?: Sony rolls the dice with a rare mainstream faith-based animated movie, although part of me suspects this won't be particularly religious per se in order to be more accessible to wider audiences (hence the "three wisecracking camels"). The real reason to be interested, though, might be the involvement of The Jim Henson Company, which has only just recently gotten back into producing motion pictures (I bet you didn't know they helped make Alexander And The Terrible, Horrible, No Good, Very Bad Day). Also curious: no voice cast members have been announced yet, but it's worth noting that first-time feature film director Timothy Reckart has done well for himself with smaller projects, with his critically acclaimed short film Head Over Heels getting an Oscar nomination.
Official Website: Currently not available.
Release Date: November 10th.
---
---
Coco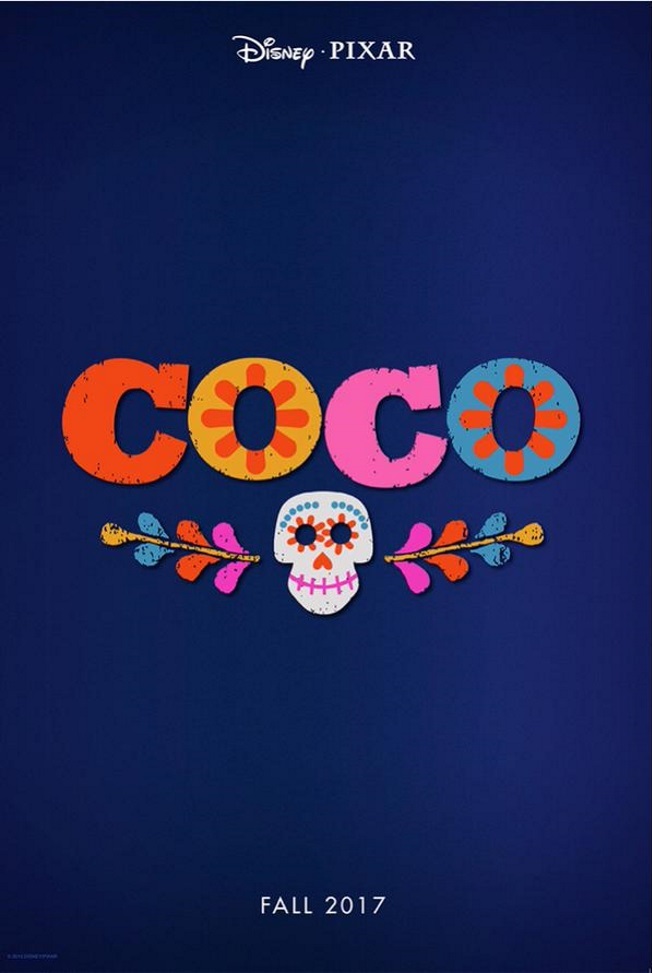 Studio: Walt Disney Pictures, Pixar Animation Studios
Storyboard: Despite his family's baffling generations-old ban on music, Miguel (voice of newcomer Anthony Gonzalez) dreams of becoming an accomplished musician like his idol, Ernesto de la Cruz (Benjamin Bratt). Desperate to prove his talent, Miguel finds himself in the stunning and colorful Land of the Dead following a mysterious chain of events. Along the way, he meets charming trickster Hector (Gael García Bernal), and together they set off on an extraordinary journey to unlock the real story behind Miguel's family history.
Why Should I Worry?: It's Pixar making the closest thing they've ever come to a musical to date (just don't call it that!), so course you want to see it! Comparisons to 2014's (actually really great) The Book Of Life are to be expected, naturally, but the studio rarely disappoints when they have a strong concept to work with, and Lee Unkrich's previous directing efforts include Toy Story 3 and Finding Nemo, so the man knows his way around a Pixar show by now. I suppose it could be seen as slightly concerning that Disney is releasing a Day of the Dead film almost an entire month after the holiday is over, but with the track record the company has with opening over Thanksgiving weekend, can you really blame them?
Official Website: Currently not available.
Release Date: November 22nd.
---
---
Ferdinand

Studio: 20th Century Fox, Blue Sky Studios
Storyboard: An adaptation of the classic children's book, The Story Of Ferdinand, published in 1936 from author Munro Leaf and illustrator Robert Lawson, which tells the story of a bull whose only desire in life is to smell flowers and refuses to fight when placed in a bullfighting arena.
Why Should I Worry?: After their brilliant work on Horton Hears A Who! and The Peanuts Movie, I couldn't think of anyone better to bring the beloved tale of a pacifist bull to the big screen more than Blue Sky. Although they had a rough time with their latest (and last?) Ice Age film last year – the first in the company's history to not cross the magical $100 million mark domestically – when these guys get it right, they get it so right, and Ferdinand's whimsical nature could fit perfectly with their animation style. Previously made into an animated short film by Walt Disney in 1938, the story is charming and sweet, and should work wonderfully with the Christmas season release…even with it opening a few days after a little movie called Star Wars: Episode VIII.
Official Website: Currently not available.
Release Date: December 22nd.