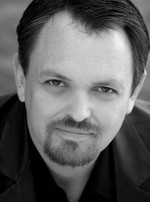 Mike Disa cannot forget his return to Disney in the mid '00s. His short feature The Origin Of Stitch had been successful with critics and audiences – so much, in fact, that Disney asked him to return full-time to the studio. However, Disa had reservations about the offer, as none of the films in development at Walt Disney Feature Animation piqued his interest.
Instead, Disa directed his attention toward another area of Disney animation: DisneyToon Studios. The division was well known for creating lower-budgeted sequels to Disney's animated classics. But DisneyToons had recently adopted another game plan, wanting to build franchises around the studio's popular supporting characters. The worlds of famous faces like Tinker Bell were to be expanded in films with new characters, settings and stories.
"I liked this because, as a writer and director, you like the idea of building a world," says Disa. "It was challenging. It sounded exciting, and it sounded fun…
"And then I found out they were going to make a prequel to Snow White."
---
The One That Started It All
When Walt Disney's Snow White & The Seven Dwarfs premiered on December 21, 1937, the film received a standing ovation and glowing reviews from its audience of movie stars, industry veterans and journalists. The positive reception was vindication for Walt and his studio, as skeptics had suggested a feature-length animated movie would be unable to captivate audiences. But at the Carthay Circle Theatre that evening, there was little doubt that Disney had put the naysayers to rest. Snow White was on the brink of becoming a global phenomenon.
Following limited runs in New York City and Miami, distributor RKO Radio Pictures released Snow White nationwide in February 1938. The film went on to gross $3.5 million in the United States and Canada, more than four times the gross of any other film in 1938. By May 1939, its international gross was an astounding $6.5 million. The Disney studio began re-releasing Snow White each decade, starting in 1944, allowing the film to eventually reach $400 million worldwide – more than $850 million when adjusted for ticket price inflation, placing the film among the top ten earners of all time.
For most films, that level of success would prompt a sequel. However, Walt Disney was not too fond of making sequels to his animated classics. After follow-ups to his Three Little Pigs short failed to capture the quality and success of their predecessor, Walt famously declared, "You can't top pigs with pigs!" Audiences and theater owners begged Walt to at least make new shorts starring Dopey, if a Snow White sequel was out of the question.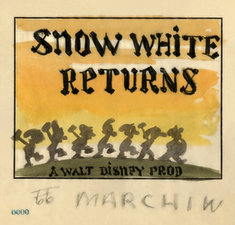 Walt considered making Snow White Returns,
as archived story art reveals.
Walt's animators likewise desired some sort of follow-up, even before Snow White's first theatrical release. A studio press release titled Dwarf Creators Seek Lasting Fame For Brain Children revealed that the animators were so pleased with the dwarfs that they pleaded with Walt to place the characters in future productions. "The artists responsible for the quaint and droll little men have become so attached to their brain children," said the press release, "that they do not want to see them go into the discard following the making of Snow White."
Walt considered making Snow White Returns, a project still shrouded in mystery but believed to have been a short film utilizing two deleted scenes from Snow White, in which the dwarfs share a musical meal of soup and build a bed for Miss White. But ultimately, Walt decided against making another Snow White feature, although the characters would enjoy further adventures via vinyl records and books.
Following Walt's death in December 1966, the Disney studio respected his wishes and dismissed the notion of sequelizing "the one that started it all." In fact, for years, the studio abstained from making feature-length sequels to any of its animated classics, with the exception of The Rescuers Down Under in 1990. But in 1994, the "no sequels" policy changed swiftly with the direct-to-video release of the Aladdin sequel The Return Of Jafar. Direct-to-video sequels could be made more quickly and cheaply than their theatrical predecessors, producing tidy profits but also varying degrees of quality noticed by critics and consumers. Families were soon introduced to such titles as Beauty & The Beast: The Enchanted Christmas, The Lion King II: Simba's Pride, and The Little Mermaid II: Return To The Sea. As those films flew off store shelves, creator DisneyToon Studios began producing 2 to 3 sequels each year. Even Walt's classics like Lady & The Tramp and Cinderella received direct-to-video follow-ups, much to the contempt of animation enthusiasts who feared the glut of sequels harmed the legacy of Disney animation. But DisneyToons still considered Snow White to be untouchable – at least, for a while.
Old Characters, New Franchises
In the early '00s, DisneyToons decided to expand its production slate with an ambitious collaboration alongside Disney Consumer Products. The goal was to give some of Disney's most famous supporting characters their own franchises, expanding their worlds with new characters and settings that would spark new lines of merchandise. DisneyToons set Peter Pan's most faithful companion, Tinker Bell, to be the first recipient of this experiment, planning at least three films in the Fairies franchise.
DisneyToons also wanted a male-centric franchise to counter the female-targeted Fairies. Just as Tinker Bell was spun-off from Peter Pan, they began to consider that the answer lay in another one of Walt's masterpieces…
Disney purists had hoped DisneyToons would never make a sequel to Snow White. One illustration of this came from the reaction to an April Fool's prank by AnimatedViews.com in 2005, when the site claimed Disney was developing Snow White & The Eighth Dwarf. At the San Diego Comic Con that July, an AV reporter saw an animation workshop turn ugly when a panelist mentioned the faux sequel, still believing it to be real, and met a burst of angry, disapproving sounds from the audience.
But sixty-some years after Snow White first entered theaters, DisneyToons could not ignore the enduring popularity of dwarfs Grumpy, Sneezy, Doc, Happy, Bashful, Sleepy and Dopey. The studio also considered how easily the dwarfs' world could be expanded. With Tinker Bell, a main cast of fairies had to be created specifically for the franchise; by contrast, there were already seven beloved dwarfs on which to build a franchise – not to mention that as long as there were adjectives to be turned into names, the dwarfs' roster of friends could easily increase.
By 2005, DisneyToons had officially commenced work on The Seven Dwarfs, a computer animated prequel to Snow White. The project was to have a mixture of darkness and comedy not seen in the studio's prior films. Various writers and directors signed onto the project, none delivering exactly what DisneyToon execs had in their ever-changing minds. Among the talent that took a crack at Dwarfs were brothers Paul and Gaëtan Brizzi, who directed the Firebird Suite segment of Fantasia 2000. The Brizzi Brothers developed a pitch that traced the dwarfs' lives up to the point in which they trap the villain into the Magic Mirror, thus setting the stage for Snow White. Though more in line with DisneyToons' expectations, the studio opted to go in another direction.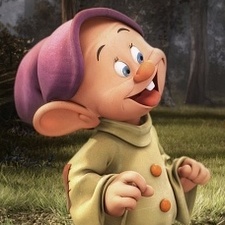 In 2005, Attitude Studio's Thomas Mansencal, Freddy Chaleur and Bruno Pierron
worked on a Seven Dwarfs project, featuring this computer animated Dopey.
Anticipating consumer demand, Disney hired video game developer Obsidian Entertainment to create a video game for Dwarfs. The game was to be a prequel to the prequel, focusing on the dwarfs' ancestors. Each of the seven dwarfs would have an ancestor similar in nature. Kevin D. Saunders, then a lead designer and producer at Obsidian, wrote the game's outline, which was then fleshed out by Brian Mitsoda. Brian Menze conceptualized designs for the dwarfs' ancestors, who were to look weathered due to the harsh lifestyle of a grim fantasy world. Buena Vista Games had requested a dark vision from Obsidian, which was exactly what the game developer offered. On Formspring.com in December last year, Saunders described the following opening sequence:
"…[Y]ou, as a teenage prince, awake in your bed to haunting sounds. Exploring the dark castle, you come across a terrifying shadowy creature that you kill in a desperate struggle – its cries shifting from a supernatural shriek to that of a human woman's bloodcurdling cry of death. The illusion is then dispelled, and your mother, the Queen, lays dead before you, the bloody knife that killed her in your hand."
But despite progress being made on the Dwarfs film and video game, the pieces were not coming together as DisneyToons execs had hoped. In addition to a fresh take, the film needed a tough director who could keep everything and everyone in line to create a worthy predecessor to Walt's masterpiece – not to mention a movie that could move plenty of merchandise. Fortunately, DisneyToons president Sharon Morrill knew the individual to fill the role…
The Seven Dwarfs
Mike Disa had recently moved to the story department on the first Tinker Bell movie. Stakes on the project were high as the future of the Fairies franchise rested on its shoulders. Under pressure, DisneyToons was unable to settle on a story for Tinker Bell.
"People would pitch ideas, and she [Morrill] would like them for a while, and then she wouldn't like them," recalls Disa. "That project was just sucking all the air out of the room. They were really having trouble with it. They were going through a lot of writers and directors, and they just could not figure out the first Tinker Bell movie. So, I was helping them on that."
Months earlier, Disa had made his directorial debut with a short titled The Origin of Stitch, co-directed by Tony Bancroft. Released as a bonus feature on the Lilo & Stitch 2 DVD, the short was meant to bridge the sequel with the Lilo & Stitch TV series. As positive buzz spread about the short, some folks at DisneyToons considered Disa ready for the next step: directing a full-length feature.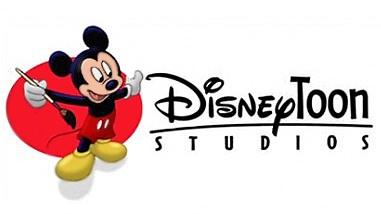 Morrill approached Disa about Dwarfs, requesting he pitch a story for the feature. Disa envisioned the film as DisneyToons' answer to The Lord Of The Rings, exploring the 10,000-year history of the dwarfs and their culture in an epic quest. He met with Evan Spiliotopoulos, then one of DisneyToons' top staff writers, to develop the pitch. They both knew getting the Dwarfs gig would be challenging, especially since they desired to make the film different from DisneyToons' standard fare. Critics had often bashed DisneyToons' sequels for rehashing their predecessors' stories. Disa and Spiliotopoulos wished to create something more original, but they assumed DisneyToons would want to stick with the studio's tried-and-true template. Then they realized that perhaps there was a middle ground – a way to introduce a fresh take on that template.
"We came up with this idea to turn the idea of a Disney sequel on its ear," says Disa. "We thought, 'There are good stories worth telling here,' but just doing the same bland, white bread rehash of the original story didn't satisfy us artistically. So, because neither of us were particularly worried about finding a job, we decided to try something really, really different."
Wanting Dwarfs' story to connect seamlessly with Snow White's, Disa and Spiliotopoulos created a list of questions about the classic, for the prequel to answer: "Why do the dwarfs live alone in the woods?" "Why do they seem to know the Witch?" "Why is the Witch afraid to confront the dwarfs?" "Who is that skeleton in the dungeon, reaching for water?"
To appease DisneyToons, the duo set out to give Dwarfs a familiar first act – before blindsiding audiences with unexpected character and plot developments. "We came up with a story that, on the surface, looked like we were telling the origin of the dwarfs and how they met – but it was all a trick."
The Seven Dwarfs was to begin with Dopey and Grumpy living in a charming village of dwarfs. Through a series of "accidents" – later revealed as intentional acts – Dopey and Grumpy are forced to go on a quest together into the Old Lands. Throughout their journey, they meet the other dwarfs, each of whom is drawn into the quest for reasons of his own. Hunted by an evil wizard, the dwarfs are aided by the beautiful young Narcissa, whom they eventually care for and love just as they will Snow White someday. But unlike Miss White, Narcissa gradually shows signs of a dark side. Disney princesses usually make all the right decisions; by contrast, Narcissa makes all the wrong decisions. Still, the dwarfs believe she has a good heart as their adventures lead them to the ancient city of Dwarfenholme. But in a third-act twist, the dwarfs discover the wizard is actually Narcissa's father – he and Narcissa have been using the dwarfs to access the Olden Dwarf's ancient magical power. Narcissa double-crosses her father, leading to his enslavement inside the Magic Mirror. With the Olden Dwarf's magic, she then turns on her seven companions. Dopey heroically sacrifices himself to rescue his new band of friends. But the dwarfs, with Grumpy at the forefront, are able to save Dopey and escape, immune to Narcissa's magic. Nonetheless, Narcissa takes the throne from Snow White's father – seen in Snow White as a skeleton in her dungeon – and begins her reign as the Evil Queen, with the damned soul of her own father forever encased in the Magic Mirror as her slave. Thus, the dwarfs must live in hiding to protect their families from the Queen's vengeance.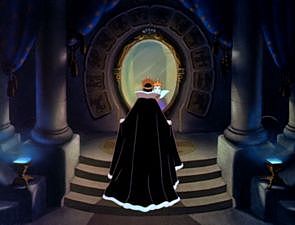 "The idea was to add all these layers and complexities to the world, so we could tell stories in it, but also be absolutely respectful to the source material," says Disa. "In no way did we want to do anything that could cause any kind of harm to the experience of watching Snow White. The main reason I wanted to do the film was to protect Snow White from some of the less respectful treatments of original material we had seen. Evan and I loved Snow White, and if there had to be a sequel, we wanted it to be worthy."
They also did not want to imitate Walt's classic, even with their film's music. This meant not making Dwarfs a traditional musical, although there were sequences sampling the ancestral music of the dwarfs.
Disa and Spiliotopoulos pitched their Dwarfs ideas in a meeting with Morrill and other DisneyToons staff. The response was overwhelmingly positive. "People were crying and gasping in the room," recalls Disa. Morrill agreed to Disa and Spiliotopoulos' vision for the prequel, giving them free rein. Considering the challenges ahead, they would need it.
Homeless On Venice Beach
Disa was no stranger to challenges: As a boy, he grew up on the South Side of Chicago, on Sixty-fourth Street right by Marquette Park. "It was a really nasty area of Chicago; it was tough," says Disa. "Movies were a great escape. The lives I saw on film were nothing like the lives I saw when I walked outside our door. They were two totally different worlds – and I liked the world on the screen much better!"
Disa and his father spent Sunday afternoons watching classic black-and-white movies on Chicago-based TV station WGN. "Dad would talk about the directors and the old Hollywood system and how the films were made, and I was just fascinated by it," recalls Disa. "I always knew I wanted to work in film, even when I was a small child."
He carried that fascination with him all the way to college. At Northern Illinois University, Disa studied computers and filmmaking. Then a date with another student changed his life forever, but not the way he expected. Disa took her to a student union's showing of Ralph Bakshi's Wizards.
"It was one of my first dates in college. I should have been paying a lot more attention to the girl, but I was mesmerized by the movie. It was the most unbelievable film I'd ever seen. I spent the night talking about it," says Disa. "I forget what happened with the girl, but I remember I saw Wizards and thought, 'That's what I want to do! I want to work in animation!'"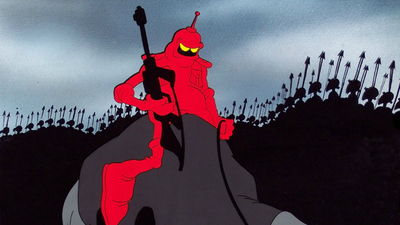 The robot Peace in Ralph Bakshi's Wizards
Disa completed the film-and-animation program at NIU and moved to Los Angeles with his portfolio in 1990. Then the unthinkable happened: He could not find employment. According to studios, his portfolio did not compare to those of folks who attended bigger colleges such as the prestigious CalArts or the University of Southern California.
For six months, Disa was left with neither a steady job nor a home. Hence, he lived in his car on Venice Beach. To earn money, Disa drew portraits there, accepting donations as payment. He then found work doing digital cleanup for $1.50 a frame, in Santa Monica – a 40-mile drive from his location in Azusa. "If I was lucky, I made enough gas money to get home," jokes Disa.
"I just had to learn my craft. Some folks learn it in school; others learn it out of school," he continues. "But I would suggest learning it in school – that's a lot easier than being chased around the beach by guys with baseball bats."
Honing his craft, Disa took as many freelance gigs as he could, whether working on video games for Avi Arad at Marvel or cartoons for Joe Barbera at Hanna-Barbera. He worked with Steven Spielberg on Amblin Entertainment's Casper, as a key pose animator. He even landed a job on Bakshi's 1992 directorial effort Cool World, finally able to work alongside his idol. While the jobs did not offer much money, they provided a wealth of knowledge.
"Those low-paying jobs really teach you the craft, which – in many ways, I think – is better than coming out of some fancy art college and getting a studio job with a nice office right away," says Disa. "I got to do every single job at every level, in both live-action and animation."
Dis(a)ney
All of his experience came in handy when Disa joined Disney in the mid-90s. Walt Disney Feature Animation had just reached the height of its popularity, thanks to the mega-success of The Lion King. At the studio, Disa worked his way up for 11 years, from a clean-up artist on Pocahontas and The Hunchback Of Notre Dame to a character animator on Treasure Planet and Home On The Range. By 2004, Feature Animation had changed: budgets were soaring, while grosses and critical acclaim were decreasing. Disa admired DisneyToons' ability to keep costs down on the sequels that looked almost as good as their Feature Animation predecessors, such as the Peter Pan sequel, Return To Never Land. In 2002, Never Land grossed $109.9 million worldwide from a budget of about $20 million; that same year, Feature Animation's Treasure Planet grossed $109.6 million from a budget north of $140 million. The problem, according to Disa, had much to do with salaries and crew sizes.
"At the time, some of the artists at Feature Animation had bloated salaries – I say this because I was one of them – and the crews had gotten insanely huge," explains Disa. He adds that the size of the productions' clean-up crews exceeded what was necessary, further increasing budgets. "A lot of animators had gotten lazy about the way they drew, and they developed their own styles just to impress each other – styles that had to be taken out of their drawings by clean-up artists, because all the characters had to be put on model."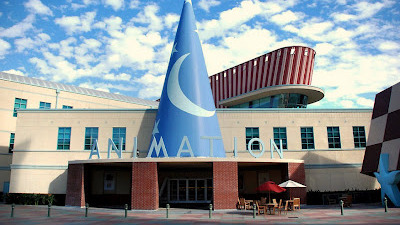 Walt Disney Animation Studios' Sorcerer's Hat building
Disa also was less than enthusiastic about Feature Animation's future slate of films. When master animator Eric Goldberg temporarily left Disney to direct the animation in Looney Tunes: Back In Action, Disa – one of Goldberg's former trainees – went with him. Warner Bros. offered Disa his own directorial project, Wings. But Disa believed "there wasn't a commitment to doing animated films" at the studio. He created the TV series Creepwood for Warner Bros., though Cartoon Network ultimately passed on the project. When Disney asked their prodigal son to return, Disa obliged.
With all his experience, Disa knew he was up to the task of directing Dwarfs, but only if he could do it on his own terms. As much as he loved DisneyToons, he hated how many of their projects lagged in development purgatory for years. Disa was determined to not let Dwarfs fall into that trap, but he had one major hurdle to avoid: development execs.
Blue-Sky Ideas
Typically, development execs are responsible for overseeing a project's screenplay, with heavy consideration toward the tone, market and audience targeted for the film. But based on his experiences, Disa describes many development execs in animation a little differently: "They tend to be these people who come into rooms and pitch ideas without trying to execute those ideas themselves. Then, after you've made their changes, they just pitch more blue-sky ideas."
Disa credits this "dysfunctional system" as a major reason why many DisneyToon projects were of a lesser quality. Some projects, such as two Dumbo sequels and four Wizard Of Oz movies, never even reached completion. "Our creative executives used to say, 'Let's make a Snow White prequel,' so people could charge lunches and talk about it without actually starting it. 'Maybe we'll hire a writer; maybe we'll just sit around and talk to the writer. Maybe he's not really the writer, but maybe we'll have him do a treatment. Heck, maybe we'll have five different treatments done with five different plots. Maybe we'll read them – or maybe we won't.' As long as these executives stayed employed, they were perfectly happy to keep this going."
Despite this process, the DisneyToon films that did reach completion were slowly becoming more well-received by the public. One of Disa's personal favorites was Mickey, Donald & Goofy: The Three Musketeers, directed by Donovan Cook. "Occasionally, you would get a strong director who would latch onto something that the other parts of the company wanted to promote for financial reasons," says Disa. "That director, writer or producer would get the movie done in spite of the process."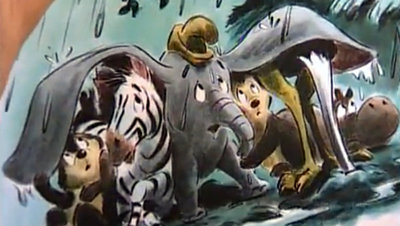 Dumbo II concept artwork
Disa determined to be that kind of director for Dwarfs, as he made clear in an early meeting for the film. "When I got there, my job was to say, 'Okay, no more screwing around!'" says Disa. "'Here is what we're going to do: We're going to do this story, right? Everybody shake your head up and down.'" Indeed, the crew members nodded their heads in agreement. The development execs were also on board for Disa's vision – at first. Then they began offering suggestions for the prequel, some of which the director would obstruct:
"What if we set Dwarfs after Snow White?" asked a development exec. "For instance, what if Dwarfs were to take place a thousand years after Snow White?"
"Well, that would be a great idea, but that would also be a different movie, wouldn't it?" responded Disa. "That would be a sequel. This is a prequel."
"What if the original seven dwarfs weren't in it? What if we introduced all-new characters?"
"That's a great idea – and that's also another movie! You should write that down and start the process of making that movie. But we need you to focus on this movie for a minute and say whether or not you think it's working, so we can move it into production."
Despite the slight resistance, Disa made great progress in moving Dwarfs forward. The word of mouth around DisneyToons was positive as the screenplay made its way throughout the studio. "People were sneaking copies of it to read because they thought it was so good," says Disa. Ryan Roberts' development artwork was equally impressive. Some of Disa's co-workers suggested Dwarfs was strong enough to pitch at Feature Animation, but he and the creative team never considered the idea, preferring the more independent, lower-budgeted route at DisneyToons.
"The point of DisneyToons was to keep projects as far away from the out-of-control spending at Disney Feature Animation as possible," says Disa, "so you could let a director and a writer come up with an idea and execute it with very little risk. I never would have expected Disney Feature Animation to make the Dwarfs film Evan and I wanted to make, because I think it was a little too risky for a general audience."
A Change In Leadership
With high expectations, Disney began planning three computer animated sequels to Dwarfs. The films were to follow the title characters' return home to families and friends after the Evil Queen's death in Snow White.
But DisneyToons' plans for the Dwarfs franchise were about to be interrupted. In January 2006, Disney announced its purchase of Pixar Animation Studios for $7.4 billion. Pixar's creative director John Lasseter became the Chief Creative Officer of Walt Disney Feature Animation, which he renamed Walt Disney Animation Studios.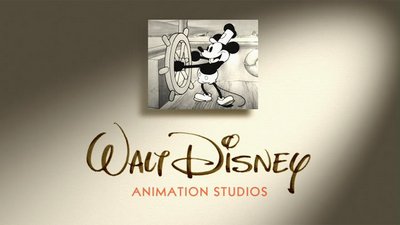 Lasseter, as well as Apple Inc. CEO and former Pixar chief Steve Jobs, had made no secret about their dislike of Disney's direct-to-video sequels. Jobs in particular had shown his disdain during a conference call with financial analysts and reporters in 2004, when he said, "We feel sick about Disney doing sequels, because if you look at the quality of their sequels – like The Lion King 1 1/2, Peter Pan sequels and stuff – it is pretty embarrassing."
With Lasseter now in command of Disney animation, the artists and execs at DisneyToons knew major changes were in store. Several projects in development were about to be cancelled. Lasseter, whom Disa describes as "a very nice guy," carefully reviewed the studio's upcoming slate. Among the projects in development, Tinker Bell, Cinderella III: A Twist In Time and The Little Mermaid: Ariel's Beginning made the cut; The Aristocats II, Chicken Little 2: The Ugly Duckling Story, and Meet The Robinsons 2: First Date did not.
As for Dwarfs… Lasseter's "people" liked it! Disa and Spiliotopoulos pitched the film to the Pixar creatives. "Believe it or not, we were told the new regime liked it a great deal," says Disa. "They loved the film and our approach to it." Still, Lasseter needed to see more of the project before he could sign on to it.
The Gravy Train Stops
Some of the higher-ups at DisneyToons knew their time was limited at the studio. The new management wanted to see results, not plans for projects already six years in development. As films were cancelled, certain development execs began attaching themselves to projects they believed would be safe. "People were falling all over themselves at that point. The gravy train was clearly going to be over. People were going to have to produce or get out," says Disa. "We had a couple of guys who were clearly worried that they were going to lose their jobs if they just kept doing what they were doing. So, they tried to attach themselves to our film. They were clearly only interested in survival, not in getting the film done."
There was a dark side to how certain people could attach themselves to projects. "The way that executives and even some directors got onto projects was, instead of coming up with their own ideas and projects, instead of coming up with their own takes," explains Disa, "they would go to the executives and scare them by saying, 'I don't think this film is going to work; you're probably going to get fired because of it. But I can save you – if you put me on the project.'"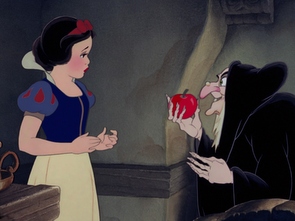 During that time, Disa wished he had a producer to handle the political side of filmmaking, so he could focus solely on directing. "In order to make a film, you had to have a producer willing to get in front of the director and take all of that off their plate," says Disa, adding that a good producer was a commonality among many of DisneyToons' better titles. "If you didn't have a good producer fighting your battles for you and keeping the project alive, your film kind of got swept up in a development whirlwind that ended up destroying more projects than it finished."
A Dopey Idea
Disa gathered DisneyToon staff to show the latest reels and storyboards for Dwarfs. "They were getting raves," he recalls. "People were laughing and saying they were the best stuff being done at DisneyToons." One reel that was especially well-received involved Grumpy's introduction to Dopey. As they begin their quest, Grumpy cannot stand Dopey's wacky antics, becoming more frustrated while Dopey, without speaking a word, engages in Buster Keaton-inspired physical humor.
But the fun was about to end. Disa received a phone call from one of the development execs. The individual, whom Disa declines to name, had a note for Dwarfs: "Make Dopey talk."
Disa could muster only one word as a response: "What?"
"We have to make Dopey talk," the exec repeated.
The exec explained that he and some of his colleagues did not believe a silent character could carry an animated film. (As Disa notes, Pixar's WALL-E, with its mostly-silent title character, would prove that theory incorrect about one year later.)
For the most part, Dopey had been a silent character for about 70 years. His voice had been heard in some projects, such as RCA/Victor Records' 1952 album Snow White & Dopey. But critics and fans generally agreed that much of Dopey's charm came from his silent physical humor and affable personality. The exec's request was not completely unexpected, considering the studio had also insisted that Tinker Bell speak in her spin-off feature. But Tinker Bell's transition from silence to speech was easily explainable: the humans in Peter Pan could not hear Tink, yet her fellow fairies in the Tinker Bell series could. DisneyToons needed a similarly good reason as to why Dopey was silent in Snow White but not its prequel.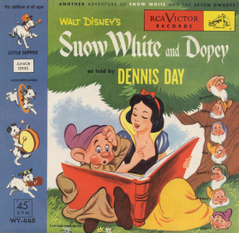 Disa argued that audiences had no trouble falling in love with a silent Dopey in Snow White. But in that film, Dopey was a supporting character. For Dwarfs, the exec believed Dopey should be raised to leading man status.
"We think we need to make the story about Dopey," the exec continued. "We'll keep your story, but we want the movie to mainly be about how Dopey lost the ability to talk."
"How Dopey lost the ability to talk?" responded Disa. "You mean he's been wounded?!"
"Well, maybe not physically. Maybe just emotionally."
"But Walt said that Dopey could talk, he just didn't."
"We think that's an old-fashioned idea," said the exec. "So, we want to tell the story of how Dopey had an emotional trauma that keeps him from talking."
"Are you saying you want me to come up with some way that, at the end of the film, Dopey gets scarred emotionally and doesn't talk?" asked Disa.
"No, no, no," the exec answered. "We should do it at the beginning. Like, maybe Dopey should watch his mother die or something."
Disa was horrified that the famously happy-go-lucky Dopey was about to not only get a tragic back-story, but the standard Disney one in which a protagonist loses a parent. But unlike what he did to Dopey's mother, the exec wouldn't let the idea die. He was adamant that Dwarfs be, as Disa describes, "a light comedy where the comic lead is traumatized into becoming a mute by watching his mother die in the first act, and then goes on an unrelated carefree adventure with his friends."
The discussion soon moved to a conference room inside Disney's Frank Wells Building. Several execs attended the meeting, all of whom agreed that a tragic back-story for Dopey was a great opening act for Dwarfs. They also believed the original pitch for Dwarfs was a tad too dark, wanting the movie to offer laughs from beginning to end. Disa disagreed that the movie could start with Dopey as the light-hearted comic lead everyone wanted while simultaneously showing his mother's death traumatizing him into becoming a mute. According to Disa, the responses ranged from, "Well, you don't have to be dark about it," to, "Introduce the comedy and then slip in the mother thing. Kids won't notice."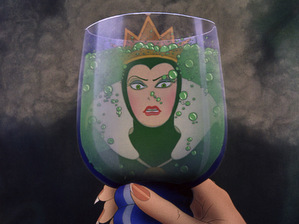 The execs waited for Disa to respond. They needed a decision soon, if they were going to pitch the new version of Dwarfs to Lasseter. "So, what do you think?" they asked.
"I literally said, 'You're out of your [expletive] mind! I am not walking into John Lasseter's office and pitching him The Dopey's Too Emotionally-Scarred To Talk Movie!'"
According to Disa, their response was simple: "You should go think about it for a while. We'll come up with some treatments."
"I was like, 'You can come up with whatever you want. I'm not doing that.'"
"Heigh-Ho, Heigh-Ho, It's Home From Work We Go…"
A couple of weeks passed; a few more meetings were held. Disa had to decide if he was willing to walk away from the project. The director considered all the work he had already put into Dwarfs – the screenplay, visual development, storyboards and reels. No matter his decision, a year's worth of labor was about to be scrapped for a vision that was not his.
"Are you sure I can't talk you out of this?" Disa asked the execs. But they felt strongly about the new direction for the film. "Then I'm going to wish you guys luck with this… because I'm not doing it."
"You have to do what we tell you to do. You're a director for us; you work here."
"Yeah, but I don't want to make this crap. So, I quit."
Hours later, Disa sat in his office, reflecting on his decision, when a group of co-workers unassociated with Dwarfs entered and applauded. Disa appreciated the support but made it clear he was not trying to be a martyr or an egotist. Furthermore, he wanted to remain professional, not making a scene, which meant not going to Lasseter to explain the situation.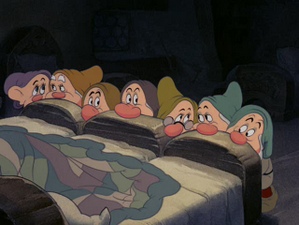 "The deal in Hollywood is clear: You present a vision for a film. The execs at one company or another hire you to make that vision. The process of executing that vision is collaborative, and the project usually improves from input and critique," says Disa. "But when a studio changes their mind and doesn't want that story anymore, then a professional puts away his ego, carefully considers the new direction, and looks in himself to see if he has any real passion for the new idea. If not, then the director should gracefully excuse himself with as little drama as possible and move on to a project he can get excited about.
"Films need directors who are passionate about the material, not just collecting a check," he continues. "There's a name for someone who will do whatever he is asked for money. It isn't 'artist.'"
Disa gave DisneyToons a month's notice of his leaving. He also offered to personally help the new Dwarfs director become familiar with the most recent work on the film, to make the transition as seamless as possible. However, the new director – being the exec who originally suggested Dopey should talk – was offended by Disa's departure and, thus, declined the offer.
Still, Disa had no hard feelings toward DisneyToons, which he expressed on his final day at the studio. "With love, I told them, 'I really hope the film goes well. There are a lot of really talented people working on it. I'm sorry, but I creatively think this is a bad idea. But I hope I'm wrong.'"
The production team pressed forward on Dwarfs for about a month after Disa left. Then they pitched the film's new storyline to Lasseter. He cancelled the project immediately.
From Disney To Zombie
Disa moved onto other ventures, trying new genres and styles of animation. His first post-Dwarfs project was directing sequence material for Rob Zombie's R-rated, traditionally animated The Haunted World Of El Superbeasto. The film "makes Ralph Bakshi look calm," jokes Disa. "It certainly was a great exploration of the dark side of me. I did that mostly to shake off the stiffness of Disney. You start second-guessing yourself like those places teach you to do, and I just wanted to do something where the sky was the limit."
Next, he directed the computer animated Hoodwinked Too!: Hood Vs. Evil, the sequel to the 2005 surprise hit Hoodwinked, for The Weinstein Co. However, Disa notes that viewers should not expect to see his version of the film when watching the version released to theaters and home video. He explains that, during post-production on Hoodwinked Too!, its producers tried to rewrite and record dialogue to match the movement of the characters' already-animated mouths. "I'm very proud of the film. It's a well-executed film, but it wasn't supposed to be a zany comedy, even from the very first script. It was pitched to me as a witty adventure about a heroine coming of age. You can't just insert 'wacky' into a film after it's already been animated. It's either in the script or not. So, I'm not thrilled with the final product."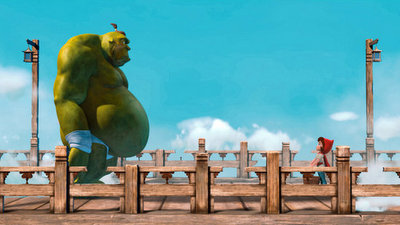 Red Riding Hood versus Moss the Troll in Hoodwinked Too!
Disa turned his attention toward video games for a while – not to play them, but to adapt them into direct-to-video movies. For Electronic Arts and Starz's Film Roman banner, he directed Dante's Inferno: An Animated Epic before taking the reins on Dead Space: Aftermath. Of all his projects, Disa is proudest of Dead Space, despite its obvious low budget. "It really is a terrifyingly disturbing horror film," he says, "that I think is structured as well as anything else you see out there."
Next Spring, UK audiences can check out Disa's latest directorial effort, Postman Pat: The Movie. Disa feels honored to bring the beloved children's icon to the big screen. "I read the script and thought it had a gentle heart. It has this really clever concept of Pat entering a television talent show and turning out to have an amazing singing voice like Susan Boyle," he explains. Taking a break from big studio productions, Disa had some reservations about Postman Pat when DreamWorks Animation purchased the film's production company, Classic Media, during its development. Fortunately, he has enjoyed DreamWorks' style of management. "I have to say the development executives I worked with at DreamWorks were completely different than the guys at Disney. The ones at DreamWorks gave very specific notes. It was a really nice process I liked a great deal." He adds that Postman Pat "is a very funny film. Let's just say nobody has come in to ruin it, so I'm very happy."
After Postman Pat, Disa plans to move into live-action filmmaking, first directing a horror film and then a TV series pilot. "Over the past couple of years, I've been approached a lot more about live-action. It's probably better for me because you don't spend four years animating a live-action project." Still, Disa is not leaving animation completely: He has written a film he will direct and finance independently in a few years.
"I just don't think the big-budget animated studio world is really set up for somebody like me, who wants to make good movies quickly on a reasonable budget without obsessing over every tiny what-could-go-wrong scenario," he says. "I've got a lot of stories to tell, and I just want to tell them. I don't want to talk about making them; I want to get the films done." He jokingly adds, "I want to have a lot of films to show at my funeral."
Remembering The Dwarfs
Looking back on his time at DisneyToons, Disa still wishes Dwarfs could have been completed. He hopes his former bosses and collaborators are successful, despite past disagreements with some of them. "There were a lot of really great, talented directors, writers and development artists at DisneyToons," he says. "A lot of really beautiful work was wasted. But ultimately, it's okay. Everybody who left has gone on to do very well."
Indeed, many of the individuals who worked on Dwarfs are still enjoying successful careers, some even still at DisneyToons. Ryan Roberts recently wrapped up his work on Planes, a spin-off of Cars, which serves as the first entry in DisneyToons' latest franchise. As for Evan Spiliotopoulos, he went on to write DisneyToons' critically acclaimed Tinker Bell & The Lost Treasure, and contributed screenplays for the upcoming Young Sherlock Holmes remake and director Brett Ratner's Hercules: The Thracian Wars. Spiliotopoulos also had the opportunity to write about another band of dwarfs in the screenplay for last year's blockbuster Snow White & The Huntsman, a live-action re-imagining of the Brothers Grimm's fairy tale.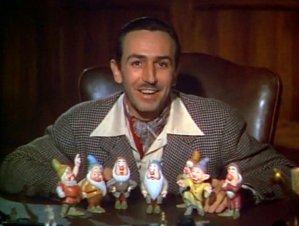 Walt Disney introduces the seven dwarfs
in the original trailer for Snow White
As for Disney's dwarfs, their feature-length spin-off remains cancelled. However, Disney recently revived the concept of a dwarf-centered prequel to Snow White, only this time as a TV series: The 7D, coming to Disney Junior in 2014. From Fish Hooks creator Noah Z. Jones, the traditionally animated series gives the seven dwarfs a contemporary makeover and places them into the world of Jollywood, where they assist Queen Delightful in guarding the kingdom from zany villains Grim and Hildy Gloom.
But no one can replace the traditional version of Disney's dwarfs. They will soon get another theme park attraction, the highly-anticipated Seven Dwarfs Mine Train coaster, coming to Fantasyland at Walt Disney World in 2014. And of course, Disney will continue to re-release Snow White each decade, ensuring the film's characters are remembered by returning audiences and discovered by new ones around the world.
Although they had no way of knowing, Walt's animators did not need to worry about the future of their creations. As long as there are the young and the young at heart, there will be fans of Grumpy, Sneezy, Doc, Happy, Bashful, Sleepy and Dopey. Perhaps even Snow White would agree there has rarely been an ending more worthy of the description "happily ever after."