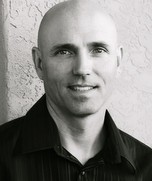 Pinocchio, Dumbo, The Aristocats – these were just some of the many Disney movies Robert Reece enjoyed as a child. Little did he know that he would someday write sequels to them. Indeed, Reece grew up to pen three projects for Walt Disney Animation Studios, including the long-in-development feature The Snow Queen.
He then moved to DisneyToon Studios, where he pitched a fourth Aladdin feature, co-wrote sequels to Cinderella and The Little Mermaid, and helped develop a new direct-to-video franchise based on L. Frank Baum's Oz novels.
Unfortunately, he didn't realize most of those projects would be cancelled amidst major changes in the animation industry.
But for Reece, the disappointment of a cancelled project cannot outweigh the gratefulness he feels being able to live his dream as a professional screenwriter. Now he is finally ready to tell his own story – or at least its first chapter.

---
---
Remembering a Fare
For much of his career, Reece has written movies children can enjoy – which is ironic since he wrote stories for adults when he was eight years old. "The imagery was pretty graphic for a little kid," he says of his childhood works, which were inspired by horror and science-fiction movies. "I remember my parents being called into school for a conference, to make sure everything was okay." Nonetheless, William and Georgia Lea Reece supported their son's writing, knowing it came with his trademark sense of humor.
As a teenager, Reece's interests shifted more toward music and photography. "Eventually, I put two and two together and figured out that film was a perfect marriage for all my artistic needs," he says. Reece attended F.I.D.M. (The Fashion Institute of Design and Merchandising) to earn a degree in Visual Communications. However, he still had a passion for telling stories, which he exercised through a screenwriting class taught by playwright, screenwriter and friend Mitch Brian at Columbia College – Hollywood.
In the late '90s, Reece offered a few sample screenplays to development executive Scott Strauss. Impressed, Strauss recommended the young up-and-comer to producer Jeff Graup, who needed a screenplay for an original story idea he had. Reece adapted Graup's idea into the 1998 indie film A Fare to Remember, in which a high-powered business executive enlists a cabbie to drive her from Seattle to Los Angeles over Christmas.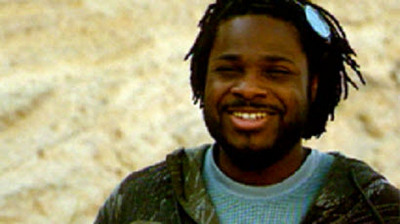 Malcolm-Jamal Warner in A Fare to Remember
Through this experience, Reece learned how collaborative the screenwriting process could be. Strauss' and Graup's notes, based on their outside perspective, were critical in shaping the screenplay. "It's like the coach watching his or her team from the sideline," explains Reece. "As the writer, you're on the field, very close to the action. But the coach has a wider view of the game and can see certain strengths and weaknesses in a different way."
Friend Jim Whitaker, a producer then based at Universal Pictures, fell in love with A Fare to Remember. Whitaker was instrumental in getting Fare set up at Twentieth Century Fox, with Imagine Entertainment producing. Eventually, the property was acquired and produced independently by Bent Tree Productions. Fare premiered at the Santa Barbara International Film Festival and was picked up by the TV network Lifetime.
Reece's pieces
Reece's next project was his first rewrite assignment for a major studio: Intelligent Life at Twentieth Century Fox. Robert Simonds, who had produced many of Adam Sandler's earliest hits such as Billy Madison and Happy Gilmore, was on board to produce the comedy. According to Reece, Simonds' energy for the project "buoyed the entire room" during pre-production meetings. Ultimately, Intelligent Life became stuck in development at Fox. "It was interesting to see what the needs and ideas were for the studio," says Reece, "because their ideas weren't necessarily the same as the producer's."
Afterward, Reece wrote and sold the spec script Asphalt 101, a comedic look at valet parking. "I guess, for a second there, I was labeled a 'car guy' because of that," jokes Reece, since Warner Bros. then hired him to rewrite Car Wars for producer Marc Gordon in 2000. But Car Wars, too, simply wasn't meant to be. "Eventually, a competing studio put out a car-based comedy, so Car Wars got put back on the development parking lot," says Reece. "But maybe they'll rev up that engine again someday.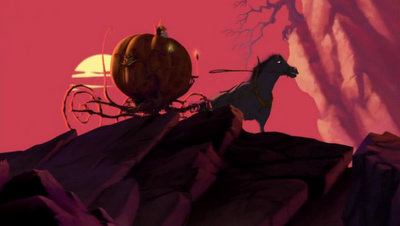 Reece later wrote about a different type of vehicle.
"The movie business requires eternal optimism, because the highs and lows are very emotional. It is heartbreaking every time a project gets put on the shelf, because you put your heart into it. It's not the type of thing where you give half effort. We're not selling used cars here – well, maybe in Car Wars. I mean, the characters sell used cars, not me."
Producer John Davis, known for such movies as Predator and Waterworld, hired Reece to write the supernatural comedy Ghost Detective, also in 2000. Reece found Davis to be friendly, easy-going and able to remain calm in the face of a hectic schedule. "John always encouraged me to take the development notes and 'make them my own,'" says Reece. "He'd always say that he had hired me for a reason, so I should use my talents to do what I thought was right." Nonetheless, Ghost Detective was D.O.A., never reaching production.
Reece continued to write spec scripts, some of which gained momentum around the film industry. His screenplay What Makes Harry Tick? had particularly grabbed a lot of folks' attention. In Harry, the title character learns his life has been cut short by a botched surgery; thus, he sets out to accomplish the list of life goals he wrote and placed in a time capsule when he was in elementary school. Unfortunately for Reece, the similarly-themed movie The Bucket List, about two dying men who carry out a list of things they wish to do before they "kick the bucket," reached theaters before Harry could.
"That script [What Makes Harry Tick?] got me quite a lot of attention at the time, although it ultimately didn't sell," he says. "And that's what a good spec can do for you, even if it doesn't sell. It's your sample – your calling card that keeps your name in front of executives and producers."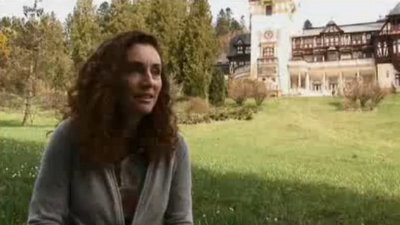 Wendy Japhet, seen here in a 2009 interview, became a friend and supporter of Reece.
Harry had generated several meetings for Reece, including one with producer Wendy Japhet. As Reece took a seat in her office, he noticed a collection of screenplays on a bookshelf behind her – including the screenplay for A Fare to Remember. "I told her I was its author," recalls Reece. "She couldn't believe it! She had saved that script because she enjoyed it, and now we were in a meeting, years later, about an entirely different script."
In 2001, Reece and Japhet collaborated with producer Donald De Line on Two Strangers and a Wedding for Paramount Pictures. After less than a year, however, the film's progress stalled.
The screenwriter's Nightingale
For years, Reece had been keen on joining Walt Disney Feature Animation. He even had a close connection to the studio: his wife, Stacie Reece. Starting with The Hunchback of Notre Dame in the mid-'90s, she had worked at the "House of Mouse" up until Treasure Planet in 2002. Ironically, Reece failed to get the studio's attention during those same years.
"I couldn't get a meeting there to save my life!" says Reece. "I always joked that she must have been thwarting my efforts, because she didn't want me in the same building with her."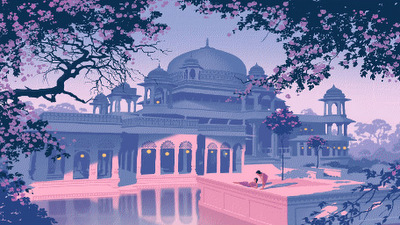 Reece soon entered the Magic Kingdom to work on this Indian kingdom. (Artwork by Colin Stimpson)
But Reece wouldn't be shut out of Disney for much longer. After Stacie went on maternity leave, Reece's then-agent, Jewerl Ross of Silent R Management, decided to submit yet another writing sample to Disney execs, this time sending What Makes Harry Tick?. Reece couldn't believe when, weeks later, the execs requested a meeting. Thus, Reece presented more of his work and offered a few original ideas. Disney responded with a job offer.
"It was my turn to lock the door and keep my wife outside of it," jokes Reece.
Immediately, Reece began working on his first animated feature for Disney: The Emperor's Nightingale, on which animator Randy Haycock was making his directorial debut. Colin Stimpson would create development artwork, while Mike Gabriel would do character sketches. By spring 2003, Nightingale had transitioned from a traditionally animated project into a computer animated one.
The feature was to be a loose adaptation of Hans Christian Anderson's The Nightingale. In Anderson's classic tale, a Chinese emperor falls in love with the song of a certain nightingale before shifting his attention to a bejeweled mechanical bird. But Anderson's story was deemed too short to fill a feature-length movie. Hence, Reece expanded the story into one of a clash between rival empires, set in India. Caught in this feud, a character is transformed into a nightingale.
"All told, the ending was bittersweet, but definitely more sweet than bitter," says Reece. "It was sweeping and epic in some ways, but the characters made it very personal and human."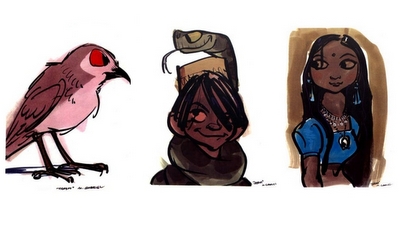 Mike Gabriel's character sketches of Trayas, Jadhur and Padma for The Emperor's Nightingale
After Nightingale, Reece moved onto Stoneflight, based on Georgess McHargue's 1975 novel. Disney optioned the project in May 2001. In the novel, the young Janie escapes her parents' quarreling by breathing life into the stone creatures decorating her apartment building. One of her stone friends is a lonely gargoyle who resides on the roof of her Manhattan brownstone. The creature flies Janie to Central Park, where other gargoyles have convened with children from troubled families. Eventually, Janie faces the risk of turning to stone.
Reece liked that Stoneflight explored the lives of adolescents dealing with contemporary issues. "Stoneflight was a great experience because it was a departure from Disney norms at the time," he recalls. The screenwriter stops short of revealing more about the film, though, as he must do with most of the animated films he has written. "Regrettably, I can't divulge too much information about these stories, because they are still Disney's properties," he explains.
That vow of secrecy also applies to his third feature for Walt Disney Feature Animation: The Snow Queen, a project once shrouded in mystery and rumors as it was cancelled, resurrected and retooled numerous times for more than a decade. The project was to retell one of Hans Christian Anderson's most beloved stories, in which the young Gerda must travel across a wintry wonderland to save her kidnapped brother, Kai, from the icy title character.
Disney had already found success in adapting the works of Anderson, with The Little Mermaid in 1989 and the Oscar-nominated short The Little Matchgirl in 2006. But the studio faced an uphill climb for their latest endeavor.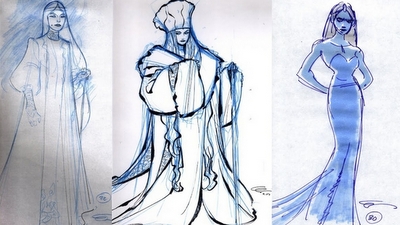 Harald Siepermann's visual development of the title character in The Snow Queen
When Reece was commissioned to rewrite The Snow Queen in 2004, it had already been in development since late 2001. Two teams of directors had already left the project: Paul and Gaetan Brizzi, and Dick Zondag and Dave Goetz. Lead animator Glen Keane had also walked away by early 2002, eager to direct his first feature, Rapunzel. For both projects, Keane had hoped to utilize "painterly" computer animation similar to that of the Steadfast Tin Soldier segment in Fantasia 2000.
Reece prepared to write his own take on The Snow Queen by familiarizing himself with many of the characters and artwork already conceptualized for it. Harald Siepermann had designed the evil queen, with Rik Maki handling many of the supporting characters. Carol Kieffer Police had designed Gerda and Kai in addition to crafting visual development for the film's locations and costumes. "The artwork was incredible – out-of-this-world beautiful," says Reece.
But Reece's screenplay, like every other one in the film's troubled history, was never used. The Snow Queen's production was put on hold once again. The film would later be retooled as the computer animated epic Frozen, from a screenplay by Shane Morris and Jennifer Lee.
By 2005, Reece had little to show for his time at Walt Disney Feature Animation, as nary a one of his screenplays had entered production. "There are so many variables in play to get a movie made," he explains. "You only control your small part of that film. In my case, it's writing the screenplay to the best of my abilities. You do your absolute best at your job and try not to worry about the things out of your control."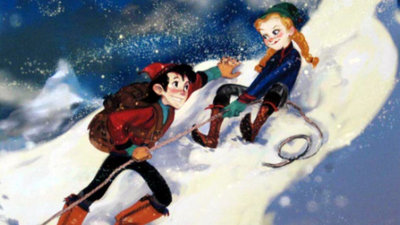 Carol Kieffer Police's character designs of Gerda and Kai for The Snow Queen
Indeed, several factors controlled which animated films Disney produced amidst an evolving animation industry. The days when traditionally animated musicals ruled the box office had been absent since the late '90s. Instead, studios aimed to capture the computer animated magic that led Pixar and DreamWorks Animation to box office success. With comedic adventures like Chicken Little and American Dog on the horizon, Disney no longer had a place for epic musicals set in faraway lands, thus eliminating the need for The Emperor's Nightingale and The Snow Queen.
Of course, Reece knew the risk when he chose his career. "You've got to go all the way when you're trying to create something, and that means pouring yourself into your work. Heartbreak is the risk you take going in. It's part of the business," he says. "You have to remain impervious to negativity. You will hear 'no' a million times before you ever hear a 'yes.'
"You have to keep pushing forward no matter what, believing that you'll capture lightning in a bottle and get a movie made. If that mentality is not in your nature, the movie business may not be suited for you."
Disney II
While Disney's Feature Animation division tried to find its way, DisneyToon Studios had become the leader in direct-to-video family entertainment. Since releasing the mega-successful Aladdin sequel The Return of Jafar in 1994, Disney understood the value of the home video market more than ever. Direct-to-video sequels could be made with smaller budgets and tighter production schedules than their theatrical predecessors. While this meant large profits for the company, it also meant the sequels were unable to capture the quality consumers expected of Disney animation.
But by 2005, DisneyToons had begun producing sequels that closely mimicked the look of Disney's theatrical features. The division had also found a new creative energy in its storytelling, as more and more of the talent from Feature Animation became involved.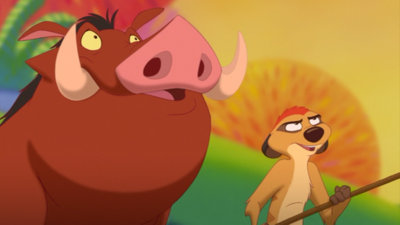 The Lion King 1½ was one of DisneyToons' most critically-acclaimed features.
Reece's agent-manager, Jewerl Ross, knew his client was interested in writing for DisneyToons. Thus, Ross submitted a screenplay to the studio's execs. "Fortunately, the executives responded to my work and had me in," says Reece. "My agent's instincts had been right, which was the case most of the time."
To see if Reece would be a good fit, execs at DisneyToons asked the screenwriter to pitch synopses for The Jungle Book 3 and a fourth Aladdin feature. "It was a blast!" recalls Reece. "That's one of my favorite things to do – brainstorm multiple ideas and stories that will extend our time with characters who are as fantastic as the ones in those films."
All those years of viewing and studying the Feature Animation canon had finally paid off for Reece. He and the execs realized they shared "very similar approaches to story and character," as they discussed many of Walt Disney's animated classics. "Those meetings went really well," says Reece. "I guess you could say it was like passing my first test."
For a second test, DisneyToons brought him on board to rewrite The Aristocats II, which had already been in production for years. "Oh man, who wouldn't want to hang out with Abraham de Lacy Giuseppe Casey Thomas O'Malley the alley cat?" asks Reece. "He's so cool!" The Aristocats II focused on the young Marie, who becomes smitten by another kitten aboard a luxury cruise ship. However, she and her family must soon take on a jewel thief on the open seas. (In October 2008, storyboard artist Tod Carter described the sequel to Animated Views as "sort of a Murder on the Orient Express without the murder.")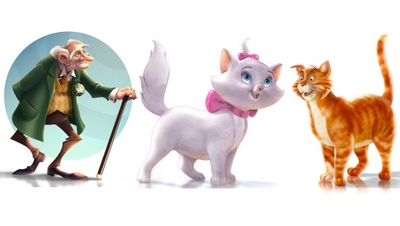 Joe Beckley's CGI tests of Georges Hautecourt, Marie and Thomas O'Malley for The Aristocats II
Executives at DisneyToons were pleased with Reece's work on the story. However, they – like their Feature Animation counterparts – were cautious that audiences were losing interest in traditionally animated movies. They approached director Jim Kammerud about possibly making the sequel with computer animation, allowing artists Joe Beckley and Dee Farnsworth to create digital visual development tests for the characters.
Unbeknownst to most animation fans, DisneyToons was also developing a sequel to Walt Disney's 1940 masterpiece, Pinocchio. Reece jumped at the chance to write the sequel's screenplay. "Pinocchio II was a joy to work on, because the world created by [author Carlo] Collodi as envisioned by the geniuses who made the original film was just so fantastic," he says. "You've got magical transformations happening, anthropomorphized animals in Honest John and Gideon, Jiminy Cricket, The Blue Fairy, Pinocchio himself – the possibilities of what you can do and where you can go are endless in a story like this. Your imagination really can run wild."
Reece hesitates to go into specifics about his screenplay for Pinocchio II, although he acknowledges it picked up directly after the first film. When asked for details, he jokes, "Pinocchio returns to his wooden state, moves to New York and becomes a neurotic movie maker known as 'Woody' Allen." Reece finally gives in enough to note that the sequel would have featured Pinocchio on a "strange journey" for the sake of something he holds dear. "It's a story that leads Pinocchio to question why life appears unfair sometimes," says Reece. "I really wish I could tell you more, but you'll have to wait for the movie. But it might be a while."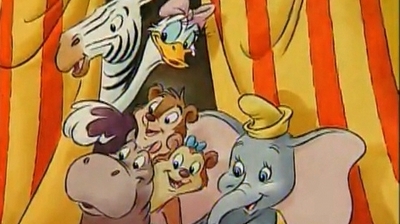 Concept artwork for Dumbo II, from the Dumbo: 60th Anniversary Edition DVD
As if the opportunity to continue Pinocchio's adventures weren't enough for Reece, he could barely contain his excitement upon learning his next project: Dumbo II. The sequel had already become one of the studio's most promising but difficult productions. In October 2001, folks who purchased the 60th Anniversary Edition DVD of Dumbo had been treated to a sneak peek of the sequel. Dumbo II was to follow Dumbo, Timothy Q. Mouse and a slew of young animals after they are disconnected from their traveling circus and must journey through a bustling metropolis to get home. The trailer included interview clips with director Robert Ramirez, producer Jeannine Roussel and head of story Burny Mattinson. Furthermore, it revealed many images of concept artwork, yet it showed neither finished animation nor a release date.
By March 2002, DisneyToons had allegedly soured on the project. Desiring a worthy successor to Walt Disney's 1941 masterpiece, the studio had asked Dumbo story supervisor Joe Grant to judge computer animated test footage of Dumbo II. Grant had allegedly concluded the footage wasn't up to par, dimming the studio's enthusiasm for the sequel.
But in 2005, DisneyToons was once again ready to press forward with Dumbo II. When assigned the sequel, Reece was thrilled beyond words. Dumbo was one of his favorite movies of all time. During his childhood, he was inspired by the tale of the elephant who overcame two big problems – his oversized ears – to reach new heights.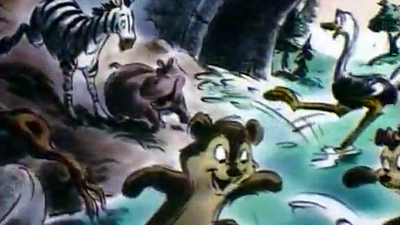 Much of the groundwork had already been laid for Dumbo II, thanks to production manager Todd Popp, art director Michael Humphries, and artists such as Carolyn Gair, Caroline Cruikshank, Mary Locatell and Melissa Suber. Robert Sledge also contributed heavily, from character designs (1, 2, 3, 4, 5) to story reels (PDF version here). Among the sequel's characters, new circus animals included Claude and Lolly – or Ivan and Sophia, depending on the screenplay draft – the chaotic twin bears, Dot the curious zebra, Godfry the independent hippo, and Penny the adventurous ostrich. Each animal represented a different stage of childhood. In addition, Dumbo II revealed new information about Dumbo's father, Mr. Jumbo.
Reece had grown familiar with DisneyToons' method of writing with previously-conceived story beats and characters. "I was given a great deal of freedom on some projects, while others had elements I had to keep based on previous drafts that came before me – certain set pieces, characters, themes, etc. that the studio was married to or already had assets for," he explains. His creative freedom for each movie depended on when he entered its development. "If it was something that you were developing early on, you might have a lot more freedom," says Reece. "If it was a project that had been developing for a while or was already in production, then obviously there wasn't as much wiggle room."
A sudden Twist in Time
Reece came to Cinderella III: A Twist in Time after it had already entered production, to provide additional story material. In Cinderella III, Lady Tremaine steals Fairy Godmother's wand and turns back time to erase Cinderella and Prince Charming's "happily ever after."
Director Frank Nissen and his team "needed help with some of the scenes, and I was lucky enough to get involved," Reece told Animated Views in 2008. In that same interview, he added a quote easily applicable to most of the sequels he co-wrote, "Most of all, we try to balance those classic characters with a story that has modern sensibilities and appeals to modern audiences. It can be a tight-rope act."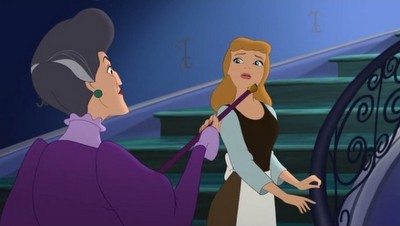 Lady Tremaine confronts Cinderella in Cinderella III: A Twist in Time.
With positive buzz surrounding Cinderella III, Reece moved onto The Little Mermaid III. Several screenplays for the prequel had already been written. Hence, DisneyToons tasked Reece with "not re-inventing the wheel, but maybe half of the wheel," he joked in that AV interview. Reece polished the tale of Ariel's quest to restore music to Atlantica after her father, King Triton, banishes it due to its connection to his wife's tragic fate. Once Reece had finished working on The Little Mermaid III, fellow Cinderella III writer Evan Spiliotopoulus contributed to its screenplay.
Reece also wrote a treatment for a Winnie the Pooh feature. Like The Tigger Movie and Piglet's Big Movie, it centered on a dilemma for one of Pooh's friends. However, Reece would never have the opportunity to pitch the idea.
In April 2006, the Walt Disney Company purchased Pixar Animation Studios for approximately $7.4 billion. Wanting to revitalize the company's animation divisions, Disney CEO Robert Iger named Pixar leader John Lasseter as the Chief Creative Officer of Feature Animation, which Lasseter renamed Walt Disney Animation Studios. Believing direct-to-video sequels were harming the legacy of Disney animation, Lasseter cancelled most of DisneyToons' titles in production – including the sequels to The Aristocats, Pinocchio and Dumbo.
While understanding the move, Reece was disappointed that audiences would never see the hard work he and others had placed into those sequels. The cancellation of Dumbo II was especially painful for Reece, given his passion for the project.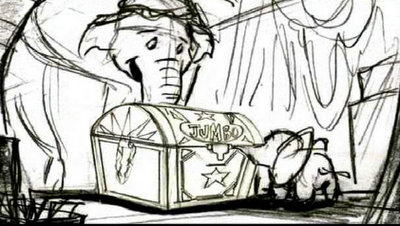 Mrs. Jumbo tells Dumbo about his father, in a Dumbo II reel by Mary Locatell.
"Yeah, it was hard," he says. "More than anything, though, I felt honored to be a guardian of this iconic Disney character." Reece is hopeful that, like Frozen, Dumbo II will someday fly again – particularly since the project was rumored to have been moved to Walt Disney Feature Animation before it became Walt Disney Animation Studios. "No one believed Dumbo could fly the first time, right? So, maybe his ears will serve him again someday."
Reece was pleased that at least two of his projects reached completion: Cinderella III and The Little Mermaid III, renamed The Little Mermaid: Ariel's Beginning. Released in February 2007, Cinderella III debuted at the top of the video sales chart, while also becoming one of Disney's most acclaimed sequels. Critics praised the sequel for digging deeper into the characters of Walt Disney's 1950 classic. In August 2008, Ariel's Beginning followed suit by also debuting at #1 and garnering mostly positive reviews.
Nonetheless, DisneyToons was done producing sequels to Disney's animated classics. But while sequels were off-limits, spin-offs were not…
The broken Yellow Brick Road to Oz
For several years, DisneyToon Studios had been developing a trilogy of movies starring Peter Pan's faithful companion Tinker Bell, to further expand the Disney Fairies brand launched in 2005. However, Lasseter was greatly displeased upon seeing the first workprint for Tinker Bell, reporting to Iger that the film and its sequels needed considerable retooling. Under Lasseter's creative guidance, DisneyToons became dedicated to the Tinker Bell franchise, setting out to make one of the most impressive and successful franchises in the history of direct-to-video titles.
"When they announced that they were going to stop making sequels and pursue original franchise material like the world of Disney Fairies, I thought that was a great move," says Reece. "The idea was to once again make that part of the studio more director-and-artist-driven as opposed to executive-driven. And that's a great thing."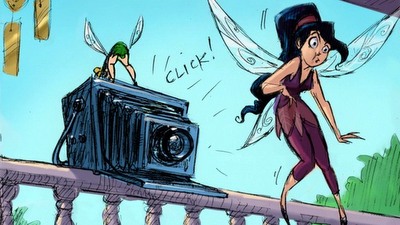 Carolyn Gair's beatboard for Tinker Bell: A Midsummer Storm, later retooled as The Great Fairy Rescue
But the new focus on Tinker Bell left no room for other franchises once intended for DisneyToon Studios. A film series built around the diminutive title characters of Snow White and the Seven Dwarfs was vetoed.
DisneyToons also cancelled a franchise based on L. Frank Baum's Oz novels, which was disconnected from the 1939 MGM classic The Wizard of Oz and Disney's own 1985 cult classic Return to Oz. Reece helped craft the series' first installment, Tin Man of Oz. "We really wanted to explore who the Tin Man was before he ended up rusted and immobile," says Reece. "Why was his heart missing? And what did he do with his life after he got his heart back?"
The studio planned to explore the entire Land of Oz that Baum had created for his novels. Oz sequels would have taken audiences throughout Munchkin Country, Quadling Country, Gillikin Country, Winkie Country and the impassable deserts surrounding them.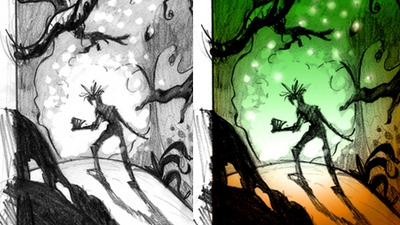 Mary Locatell's visual development for Disney's Tin Man of Oz
"I had very high hopes that Tin Man of Oz would give birth to an Oz franchise much like the Disney Fairies franchise," continues Reece. "I had quite a few stories I wanted to pursue in the world of Oz."
But DisneyToons was moving forward in a new direction. Reece, too, chose to keep his eyes on the future, rather than focusing on the past. He was thrilled about the new films being made at each of Disney's animation divisions. Plus, he felt hopeful about the projects on which he worked, knowing they could someday be revived.
"I have sort of a never-say-die attitude," explains Reece. "A producer once told me that no great script is ever truly dead, and I believe that. Perhaps one day they will be rebooted and see the light of day in much the same way that Frozen has. And with the recent success of Disney's live-action feature Oz: The Great and Powerful, it's entirely possible that the Oz franchise might come back into focus someday."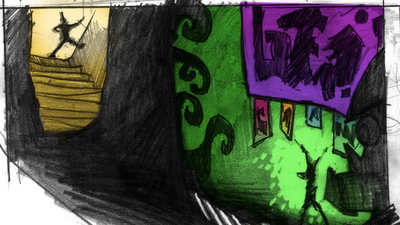 Furthermore, Reece considered it an honor to have written for Disney, having fulfilled a dream he kept since childhood. "Obviously, everyone wants his or her movie to be made. But when you're creating a project that costs millions of dollars to produce, there are many reasons why the studio might hesitate," he says. "I'm thrilled that two films got made. Hundreds and hundreds of creative people put their efforts into those films. It's very satisfying to have been part of that group effort.
"I fully realize that there are a million screenwriters that might live a lifetime and never have the chance to write for a studio. I've been lucky." Of course, Reece adds that success "doesn't just fall out of the sky. I also worked my tail off for years to create the opportunities I've had."
Back to the (Animation) Lab
In 2007, Reece left Disney, unsure of his next step. As other former Disney talent dispersed among several animation studios, he learned that some had ventured to the new Animated Lab in Israel. The studio was hard at work on Israel's first computer animated film, The Wild Bunch. Mulan director Barry Cook had been attached to direct from a screenplay by Phillip LaZebnik. However, both had long left The Wild Bunch by 2008, just as the project entered development limbo.
Former Amblin creative executive Doug Wood had taken over directorial duties for The Wild Bunch. Reece's new agent, the highly respected Sandy Weinberg of Summit Literary and Talent Agency, submitted Reece for consideration. Impressed by Reece's resume and screenplay samples, Wood brought him on board to polish the Wild Bunch screenplay.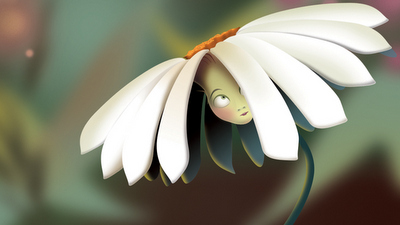 Mary Locatell's visual development of Daisy for Animation Lab's The Wild Bunch
Reece revised The Wild Bunch's story about the teenage flower Daisy who must venture outside the Sacred Meadow, the genesis of all life, to enlist a secret team of plant spies to protect the Meadow from an army of genetically-modified corn stalks. He was careful not to eliminate any good material from previous drafts. "Figuring out how to address the story and character concerns while keeping the bits and pieces that still worked was the challenge," he says. After submitting the revised screenplay in 2008, Reece left Animation Lab to pursue other creative endeavors. Meanwhile, The Wild Bunch plowed through a new crop of directors, writers and producers.
Based on what he saw of the film, Reece still has faith it could be the start of great things for Animation Lab. "There's no telling what the current project looks like or when it will be released," he says. "But it's a wonderful story. I keep my fingers crossed that they continue to push forward."
Knock on Woodpecker
Reece set his sights on Universal Pictures, trying unsuccessfully to get involved with Curious George 2 and The Little Engine That Could. In recent years, penguins had proven popular at the box office, thanks to such hits as Warner Bros.' Happy Feet and Sony's Surf's Up. Hence, Universal decided to make a movie starring one of the most popular penguins of all time: Chilly Willy of Walter Lantz Productions. Familiar with Reece's work for Disney, executive producer Aghi Koh asked Reece to submit a pitch for the movie. His pitch happened to be the right take at the right time.
"Chilly Willy is a challenging character," says Reece. "He's childlike and innocent, but he's also determined to get his basic needs – like pancakes!"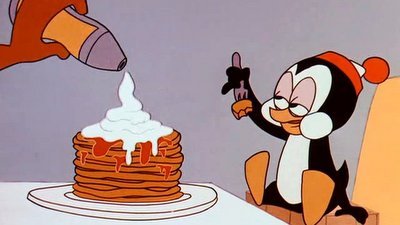 Chilly Willy partakes of his favorite food.
From November 2010 to October 2011, Reece wrote two drafts for Chilly Willy. Then fate once again disrupted the screenwriter's plans. Universal decided audiences would prefer a different Walter Lantz character: Woody Woodpecker. In November 2011, industry insiders reported that Universal-based Illumination Entertainment – the studio behind Despicable Me – was developing a movie based on Woody. John Altschuler and Dave Krinsky were hired to pen its screenplay.
Chilly Willy wasn't killed, however, just put on ice. "Universal owns the rights to all of Walter Lantz's characters, so it might actually be a race to see if Woody or Chilly makes it into production first," says Reece. "But Woody is a higher profile character, so my bet is on the woodpecker."
Life Is Here
More recently, Reece wrote a spec screenplay titled Life Is Here, which garnered much attention among potential producers. One of them was Christine Whitaker, who asked to meet with Reece. Unbeknownst to the screenwriter, Whitaker had already heard good things about his work. Her husband was none other than Jim Whitaker, the man who had championed Reece's screenplay A Fare To Remember. For Reece, the meeting was a fond reminder of how far he had come in 15 years.
Today, he has just completed the first full-length feature for Marza Animation Planet, a Japan-based computer animation studio. Paul Wang serves as the studio's president and the project's executive producer. The director is animation veteran Henry Anderson, with whom Reece collaborated very closely on the script. "He has a very clear vision for the film," says Reece. "I simply couldn't have written the script without Henry's and Paul's guidance. Paul allowed me to run with his original idea, create a comprehensive outline, and write the screenplay."
Reece is unable to offer a synopsis or even a title for Marza's top-secret project. He notes that, with this film, Marza is poised for global success, able to compete among the biggest animation projects in the world. "Fingers are crossed, as always, that all the other stars in the galaxy line up and this script will turn into the first feature for Marza Animation Planet," he says.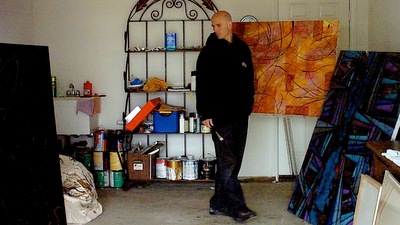 In the meantime, Reece also expresses his artistic talents as an exhibiting abstract painter and photographer. He has more than 13 solo and group shows to his credit, with his work showcased in private and commercial collections around the world.
Reece hopes to impart some of the lessons he's learned throughout his career, to students in his creative writing courses at Warnborough College – Ireland. Perhaps his most powerful lesson is this: every screenplay – even an unproduced one – can lead to great opportunities.
"Hard work and perseverance are the keys to success in every career, not just screenwriting," says Reece. "But artistically, you have to find some emotional truth and center for everything you write. Hold onto that truth and pour your heart into it 100 percent. Even if it means you might get your heart broken. If that happens, welcome to the club – you're damaged goods like the rest of us! Lick your wounds, dust yourself off, and get back to work. Because your next screenplay won't write itself."