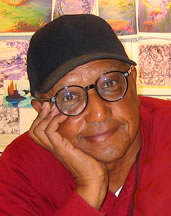 From 1957 to 1959, Disney's Zorro , starring Guy Williams, Henry Calvin and Gene Sheldon, was one of the most popular series on television.
The show helped transform the literary character Don Diego de la Vega into the ultimate iconic, beloved swashbuckling masked hero of the time. The adventures of Zorro and his trusty steed Tornado have captivated audiences since their inception, gaining new audiences when it was re-aired on the Disney Channel in 1983 and colorizing the episodes for more showings in the 1990s.
After the series conclusion, the Zorro adventures lived on from 1960 to 1961 on Walt Disney's Wonderful World of Color in the form of a four-episode anthology series of hour-long Zorro specials. All of these productions are now presented as two new volumes in the ninth installment of the popular Walt Disney Treasures series.
To mark the occasion, we turned to Disney Legend Floyd Norman to share his memories of the shooting of the series, as he happened to be an unexpected witness of the production!
Photos by and courtesy of Floyd Norman.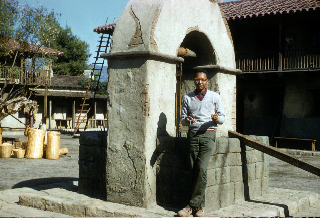 ---
Animated Views: How did you come to attend the shooting of the Zorro series?
Floyd Norman: Back in the late fifties/early sixties, we often took a break from the drawing board, and walked out to the Disney back lot to watch Zorro being filmed. On occasion, I spoke with some of the actors, including Gene Sheldon and Henry Calvin. I also got to be pretty good friends with Britt Lomond who played the "Bad Guy" in many of the episodes. I never did get to meet Guy Williams, however.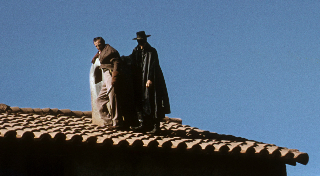 AV: What are your memories of the main actors?
FN: Because Disney was a family, even the actors felt like part of the family. Most were very friendly, and were very approachable. Of course, I can't say that I really knew any of them all that well. Most were extremely friendly and outgoing.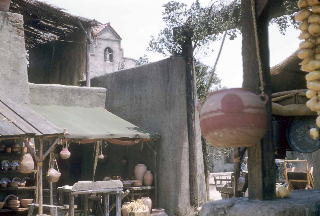 Both Gene Sheldon and Henry Calvin seemed like very nice guys. Naturally, they were nothing like their bumbling characters in the show. That was all an act, of course. However, they were always open to chat between takes, and were very kind to visitors to the set.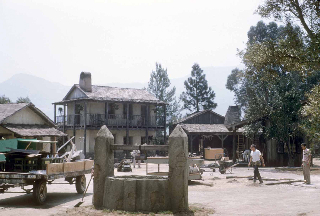 I knew that Britt Lomond had an interest in art, and after he gave up his acting career, he went on to earn a living as an artist. He was still gracious enough to join us in Disney celebrations at the park and other venues. I think Britt, like so many others, regarded his career working for Disney as a very special time. I often joined him and others in giving interviews and posing for photographs. Of course, Britt Lomond was nothing like the "Bad Guy" he played in the Zorro series.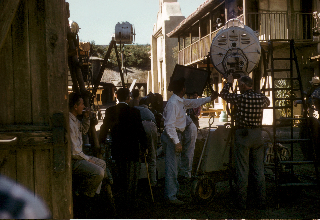 AV: What was the set like in terms of crew members?
FN: As far as the size of the live-action crew, they were the standard motion picture union crew. There were probably many more crew members than those in view on the sets. But, I would imagine a film crew would number a least a few dozen people or more. It takes a lot of people to produce a network television show. Of course, Disney was a lot different than other studios because we often kept a regular crew on staff. Most other production companies hired from show to show.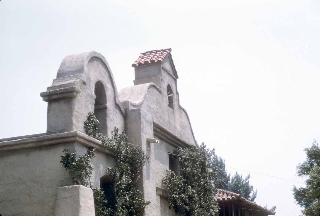 AV: Sounds like a fun ambiance!
FN: We had lots of fun back in those days. We even "locked" ourselves in the jail. We were the prisoners of Sergeant Garcia. It was always fun to watch the filming. Disney was just a little family company back in those days, and we all knew each other. Sadly, things are not like that today.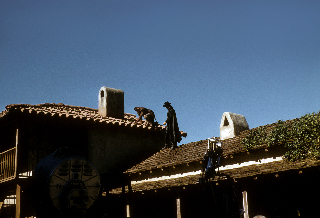 ---
Walt Disney Treasures:
Zorro, The Complete First
and
Second Season
s
are available to order now from Amazon.com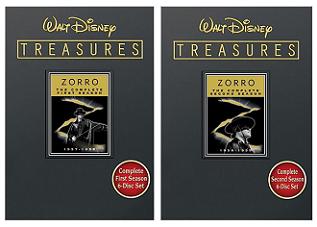 ---
Photos by and courtesy of Floyd Norman. With all our appreciation.