Melendez/Mendelson Productions (1971-1974), Warner Home Video (October 20, 2009), 2 discs, 175 mins plus supplements, 1.33:1 original full frame ratio, Dolby Digital 1.0 Mono, Not Rated, Retail: $29.98
Storyboard:
Charlie Brown and his friends star in two holiday specials, and four lesser-known entries from the first half of the 1970s.
The Sweatbox Review:
Warner continues to spill out the Peanuts specials a bit at a time. This set covers the first part of the bad fashion decade, including six specials, two of which are new to DVD. There are a few classics in here, a couple of pretty good ones, and one swing-and-a-miss. And that's where we start…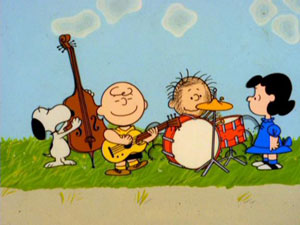 Disc One
Play It Again, Charlie Brown (1971) – In what seems like an "alternate reality" story, Lucy pines desperately after Schroeder, gets jealous of Frieda (the one with the naturally curly hair) and takes advice from Sally. Okay, that just strikes me as weird. Lucy never seemed to me to be the weak, needy type. Well, needy maybe, but not weak and pathetic. Aside from that, the actress giving her voice to Lucy seems miscast— too old sounding, maybe. Anyhow, Lucy gets help from Peppermint Patty, but it all goes wrong when the gig Patty has lined up for Schroeder won't allow any Beethoven to be played. Even the ending of this one is weird. What is with the (literally) canned adult dialog? And Charlie Brown and Pigpen have a band? Let's move on… Oh, this is the special's first appearance on DVD, by the way. One can see why they waited.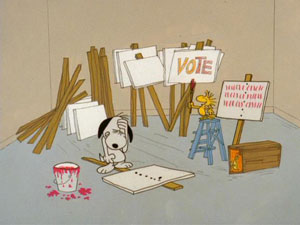 You're Not Elected, Charlie Brown (1972) – Linus runs for student body president, after coming to agree that his own choice, Charlie Brown, really stands no chance. Linus seems poised to win before bringing up The Great Pumpkin in a speech. The kid just doesn't learn. After showing so much promise in A Charlie Brown Christmas, Linus really came to become less reliable as the voice of reason. The special's commentary on polling, radio shows, speeches, and the ultimate truth about winning public office, is all funny and even pointed. For Snoopy fans, there is also a fun Joe Cool sequence. For a lesser-known special, it's actually pretty great. This special previously appeared on its own DVD from Warner, as well as on Paramount's It's The Great Pumpkin, Charlie Brown disc.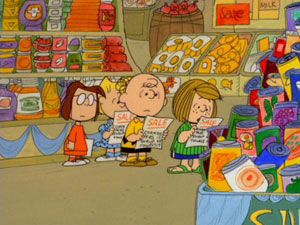 There's No Time For Love, Charlie Brown (1973) begins weakly in terms of being a half-hour special, with a series of school-based vignettes. Still, even gag-oriented stories can be fun, especially when you inject Snoopy's Joe Cool persona into the show. The second half of the special then becomes more plot-driven, with both Charlie Brown's and Peppermint Patty's schools heading out on a museum field trip. Charlie Brown being Charlie Brown, he makes the sad mistake of leading a few of his friends into a grocery store instead of the museum, and you can imagine the confusion. Even more confusing for poor old Chuck is Peppermint Patty's forceful denial of her feelings for him, which mainly serves to hurt his feelings. In the end, it somehow all turns out well, thanks to Marcy and what I assume to be a delusional teacher. This is a sweet show, with plenty of the gentle humor and pathos that Peanuts is known for. This special previously appeared on Paramount's out-of-print A Charlie Brown Valentine DVD.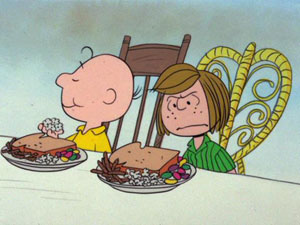 A Charlie Brown Thanksgiving (1973) – One of the true holiday classics, this special sees Charlie Brown host his friends at a Thanksgiving gathering. Naturally, things don't go well, when Peppermint Patty berates him for his questionable menu selection, but more reasonable friends and a kindly grandmother save the day. The special hits all the right notes and leaves you feeling warm and happy. This special has previously had its own DVD from both Paramount and Warner.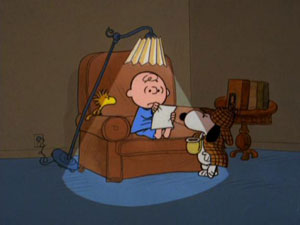 Disc Two
It's A Mystery, Charlie Brown (1974) – There's not much mystery, really, when Woodstock's nest goes missing at the same time that Sally needs a science project; but the fun here is in seeing Snoopy dress up as Sherlock Holmes and begin interrogating people. With the mystery quickly solved (following a scary encounter with a cops-and-robbers-playing Peppermint Patty), the story turns to a court case presided over by Lucy. There's lots of good fun, and a satisfactory ending. Not a classic, but pretty good nonetheless. This is the special's first appearance on DVD.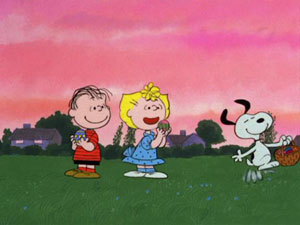 It's The Easter Beagle, Charlie Brown (1974) – Bless Linus' little golden heart. Even after the Great Pumpkin fiasco, he still tries to get the gang excited about the upcoming arrival of the Easter Beagle. The kids are somewhat sceptical, but we manage to get one of the cheeriest endings of all the Peanuts specials. My favorite part, though, is where Marcy massacres many eggs while Peppermint Patty tries to teach her the fine art of Easter egg painting. This special has previously had its own DVD from both Paramount and Warner.
Is This Thing Loaded?
With any DVD bonuses from previous discs being jettisoned, this set has only a single featurette. Woodstock: Creating Snoopy's Sidekick (12:44) features a number of Peanuts experts and historians, notably including Jeanne Schulz and Lee Mendelson, discussing Snoopy's little pal. Though the featurette is fairly slight, they do make some good points on how valuable it was to have someone for Snoopy to play off, and join him (or challenge him) in his fantasy lives. They also touch on Woodstock's much-publicized whistling debut in She's A Good Skate, Charlie Brown. Presented in the 16:9 ratio.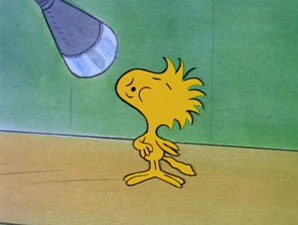 Of course, there are also previews for various Peanuts DVDs, A Miser Bros. Christmas, the Saturday Morning Cartoons collections, Scooby-Doo: The Mystery Begins, and the Harry Potter Wizarding World Interactive DVD Game.
Case Study:
A standard keepcase with a tray is held inside an embossed slipcase. An insert inside offers a code for two free downloads of music from the CD Charlie Brown's Holiday Hits, as well as a coupon code for more Charlie Brown music from Concorde Music Group.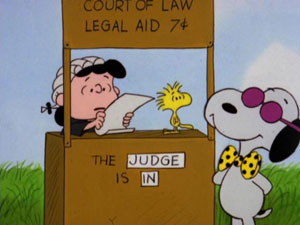 Ink And Paint:
These transfers are pretty impressive, really. They look great considering their origins, with bright, bright colors that somehow manage to avoid blooming (just check out the immensely red backgrounds in Play It Again, Charlie Brown.) Compression work is very fine, and it's hard to imagine the specials looking better. Note that the specials are remastered, but any dust original to the negative was properly retained.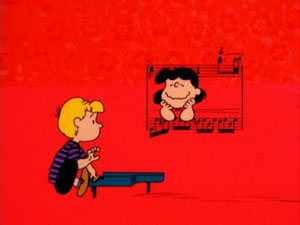 Scratch Tracks:
Mono sound never sounded so good, particularly with the music of Vince Guaraldi. English, Spanish, Japanese, and Portuguese tracks are available, as well as subtitles in English, French, Spanish, Japanese, Portuguese, and Thai.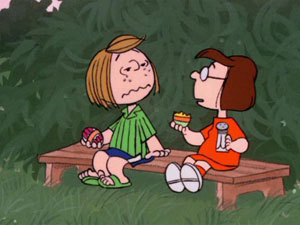 Final Cut:
One has to enjoy seeing more Peanuts specials released regularly on DVD, but I can't say I'm a fan of the format being used. This two-disc set could have easily held all twelve specials from the 1970s with space to spare. The smoke and mirrors involved with stretching a meagre collection into a two –disc set aside, there are some good shows on here. However, if you already have most of these on DVD, I can't see that the two new-to-DVD specials make this set worthwhile, especially since one of them is quite weak. The featurette is okay, but also fails to make a convincing argument for a purchase— the Vince Guaraldi featurette on the 1960s set was much more impressive. Warner needs to sweeten the pot (or lower the price) for the next set before the appeal of their so-called "Peanuts multi-disc sets" dies altogether.
Animated Classic or Back To The Drawing Board?