By Thomas S. Hischak and Mark A. Robinson
Scarecrow Press, Inc.
July 28, 2009
Hardcover, 349 pages
$31.95
---
---
If you were asked about Disney songs you know, what would come to your mind? To some – and certainly many of them – it would be the ones of
The Lion King
. To some others, it could be the ones of
The Little Mermaid
or
Beauty and the Beast
. Others, maybe older or more acquainted with Disney history, would pick
Mary Poppins
or
Snow White
. Yet, whatever the age, the life and the taste for Disney, the fact is that we all know at least one Disney song.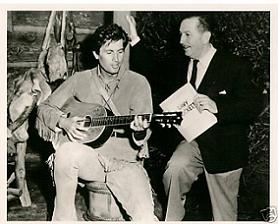 That's because the history of the House of Mouse – and American history itself – are intricately connected with songs. More: it's been expressing through songs. From the Depression-killer Who's Afraid of the Big Bad Wolf to the WWII-iconic Der Fuehrer's Face, from the post-War all-American classic Ballad of Davy Crockett to the more universal It's A Small World and more contemporary, Epcot Millenium Celebration's We Go On, Disney songs are part of western history and part of our personal histories.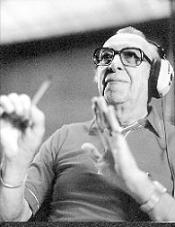 To enhance its productions and to convey its messages, Disney has always heavily relied on songs and that the reason why it's certainly the most demanding studio in Hollywood, and maybe in the world, in this aspect. It's difficult, indeed, for that reason, to list them all as they are so many. Two men took up the challenge, though (two who dared!): Thomas S. Hischak and Mark A. Robinson. State University of New York theater professor Thomas Hischak (below) is well-known for his eighteen books, notably on the Broadway musical, whereas his colleague is a high school theater and film teacher.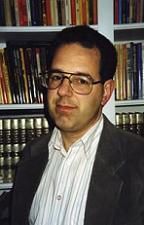 The two of them listed more than 900 songs in alphabetical order, each one with a short presentation including the songwriters, original singers, source and recordings. As true pedagogs, they also smartly included a glossary of song terms, a songwriter's directory, a guide to recordings and DVDs and a list of Academy Award nominees and winners.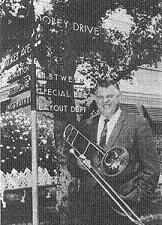 For that reason, the book stands out as a reference, all the more since music has always been poorly treated through that medium – after all, books are not very musical and subjects have to be very careful chosen to be both interesting and entertaining that way.
Even if illustrations are rather scarce, The Disney Song Encyclopedia is a pleasant book to read. The style is very fluid and you can feel it is really aimed at talking to everyone whatever the acquaintance with music. There's always something to learn here about many of the Disney divisions using songs: animation, live-action, television, Broadway musical, records and theme parks.
Through the enormous amount of songs referenced, it is also a great occasion to discover titles you ignored, complete your knowledge of Disney songs and Disney productions and re-discover titles you had forgotten, like a musical Proust "madeleine". For instance, did you remember about the Dumbo's Circus series in the 80s? Or about all of the songs composed for each day of the week for The Mickey Mouse Club?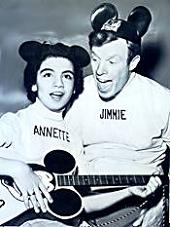 Yet, the book has some flaws in its qualities and, despite the impressive number of songs listed, it's far from exhaustive and well-balanced in that matter. Obviously, animation, live-action and television are pretty well-served whereas theme parks are poorly or rather partially treated. Just some highlights taken here and there amid the classics, but no thorough treatment here (whereas it would certainly have deserved it).
Also, the different "appendixes" such as the glossary are great ideas, treated with intelligence, but far too anecdotal. There was matter to do a whole book with them, or do nothing. Here, the glass is half full, or half empty, and the main feeling is one of being incomplete.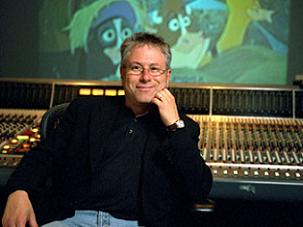 All in all, Messrs. Hischak and Robinson's book is a praiseworthy effort, fun and interesting to read, that may be considered as a good start for anyone wanting to know more about Disney songs and re-live fun musical memories. Being the only convincing reference book on this subject presently, it may be considered as a good basis for any research. But knowing the qualities of the authors (mostly Hischak), it could have been so much more…
---