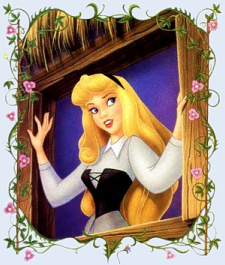 Wake up! One of Disney's most lavish animated motion pictures, 1959's
Sleeping Beauty
, has returned on DVD and, for the first time, appears on high-definition Blu-ray, also making it the debut title in the prestigious Platinum Edition line in the new format.
To celebrate, Jeremie Noyer speaks to none other than Princess Aurora herself, vocal actress Mary Costa, as well as animator Burny Mattinson about the creation of the villainous Maleficent, whom he worked on with the legendary Marc Davis.
And, to cap it all off, there's a peek behind the scenes at what went into the enormous restoration task that's made a real Beauty look even more vibrant, bringing back to life colors and the film's widescreen glory after many years in slumber.
So…as all good stories begin, Once Upon A Dream…
• Chapter One: Mary Costa as Sleeping Beauty's Princess Aurora

• Chapter Two: Burny Mattinson on Sleeping Beauty's Maleficent

• Chapter Three: Sara Duran-Singer on Sleeping Beauty's Restoration
---
DID YOU KNOW…Merryweather was about to bestow the gift of happiness to baby Aurora before Maleficent's intrusion? That's just one slice of trivia as we go behind the scenes of Sleeping Beauty with Disney's Fun Film Facts!
---
---