Well, have we got a couple of things for you today! Starting us off in fine style is Jeremie's latest interview in our behind the scenes Enchanted exclusives series. Today he's talking to the character designer of Giselle and the Andalasian world she inhabits, as well as the storyboard artist who helped director Kevin Lima develop the story and Giselle's adventures.
I can honestly say that this discussion with designer Harald Siepermann and story artist Troy Quane is one of the most involving interviews we've yet published here at Animated News & Views – it's a fascinating insight into the production, and even better is all the never before seen artwork on show. Click on the images and they'll pop up to allow for a closer look, all thanks to Harald and Troy!
---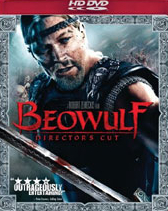 Rand's latest review offers up a couple of firsts for us: our debut Hi-Def Toons review and the first rebuttal to a previous take on a title that we've posted! You may recall that I didn't give Beowulf a terrifically good review when it came out on DVD a couple of weeks ago. Well, thanks to Rand's comments on the Beowulf: Director's Cut HD-DVD, the warrior has gotten himself a reprieve. It's very true that Rand and I often agree on many matters, but Beowulf, and specifically Bob Zemeckis' motion capture techniques, ain't one of them!
But, in my defense, I must set Rand right on a couple of facts: in the most part, I actually agree with him on everything else about the film; Doug Chaing's designs are awe inspiring, Crispin Glover's Grendel is a superlative performance. But I can't help but notice that, in jumping to support the film, Rand can't shy away from some of the major problems I had, though he puts up a fair argument for them. Ultimately, yes, I think Beowulf was supposed to look photorealistic – why else would you design your characters, on the whole, to resemble your capture actors? – and that's where it fails. Yes, I agree that taking "a talented but chubby character actor" like Ray Winstone and giving him a six-foot, six-pack body is an impressive achievement, but one that comes over more as "stunt casting" rather than picking someone with the right physical dimensions to begin with. Everything about Beowulf is cool except the figures. And if you can't engage with the characters on screen, then what's the point? Sure, I can enjoy Watership Down or The Last Unicorn: we're talking about caricatured bunnies and fantasy creatures (and even cartoon humans) – not so close they're not real approximations of the real thing.
I think essentially, while I also like to see movie technology pushed to its limits and have long been a fan of Zemeckis' doing so, what is really shocking is that he's so far behind the times. Much better work along the same lines has been going on for the past ten years. I just don't understand how such a powerful mover and shaker as he is in Hollywood can be creating such visuals as feel five years old or more? And that's my beef with Beowulf, that there's no need for this technique to look as off – on many points Rand actually concedes to – as it does. I praised the script and almost everything else about the film…but at its heart, it knows it should have been made with real actors, supplemented with the astounding 3D visuals, a la 300. However, because he's such a physical performer, I'm very much looking forward to Zemeckis' upcoming collaboration with Jim Carrey, A Christmas Carol, and hoping that the technology moves on far enough to warrant that choice again. Because at the moment it feels stuck in a rut. Even with a naked Angelina Jolie.
---
We're back tomorrow with more Enchanted: a fantastic peek at the two sides of animation in the film! Did you get your copy yet? Why not come discuss the film and the DVD in the Animated News & View Forum? Stay tooned! – Ben.