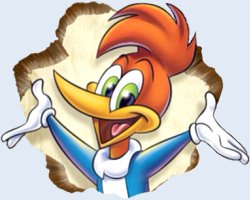 Yessiree folks! My take on that Woody Woodpecker And Friends: Classic Cartoon Collection is finally here, and what a set it is! I very much enjoyed being able to watch most of these cartoons for the first time, and it was quite something, like a whole new rush of untapped Golden Age animation come flooding through to be discovered. It's a terrific set that I'm sure would not only fit into aficionados' collections, but those who enjoy the sometimes random humor of today's television characters too. Absolutely a must-have!
As I mentioned recently, it truly has been a great summer for classic animation DVD collectors, especially some hugely anticipated releases from the major companies. Peter Pan was more than a bit of a let down from Disney, but their upcoming The Jungle Book is shaping up to put the otherwise diluted Platinum Editions back on track, alongside more of their Treasures, which look like they'll be pleasing us come Christmas. Warners, who have practically led the classic revival this year with tons of nostalgic television programming, mined their Hanna-Barbera and MGM catalogs for such gems as The Droopy Theatrical Collection. And don't forget another round of Looney Tunes on the way, building on the sheer excitement of finally being able to take home such previously hard to own classics like Woody and – especially – the truly classic Popeye The Sailor: 1933-1938 collection of fantastic Fleischer shorts.
And who do you reckon helps put all these things together? Well, Josh's latest interview will certainly lift the lid on that, as we talk to the almost legendary Jerry Beck, the animation historian whose good work we can thank for bringing many of the aforementioned titles to our favorite shiny little discs. Jerry's been working his magic on collectors' editions since the LaserDisc days, so he's had plenty of experience in putting these packages together, and his encyclopedic knowledge coupled with the fact that he's a fan at heart means that we die-hards are well catered for. Congratulations to Jerry for bringing attention back to Popeye and Woody, and thanks for being the right guy in the right place at the right time to make it all happen the right way. And, from the looks of our exclusive conversation, there's plenty more still to come!
---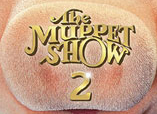 Finally today, we've some more almost animated goodness: perhaps the finest season of Jim Henson's The Muppet Show. This second year really got the show into its groove, and I'm so pleased that Randall feels the same way in his full review of The Muppet Show: Season Two, newly released from Disney. Apart from some cuts in the first boxed set, the Mouse has been treating Kermit and company pretty well and have at least been delving into the archives to include some rarely seen material. Hopefully, future sets will see the illuminating Of Muppets And Men documentary, and The Muppets Go To The Movies special continuing the trend!
It's like being a kid all over again! – Ben.