Before I slip into today's post, I just wanted to point you in the direction of James R Whitson's review for Happily N'Ever After, our first bit of currently-in-theaters coverage of which we hope to bring you much more! And look around the Rumored Rumblings section for an update from our own Josh Armstrong on the status of several anticipated projects.
---
So, on to Monday's post proper, and as we settle in to the new year, I'm going to take the opportunity today to start this week with a look back at 2006 and some topics of note.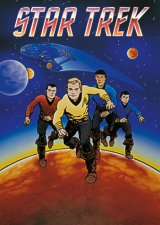 2006 was the year that TV DVD boxsets went crazy, with Disney finally jumping on the bandwagon and continuing to issue their 1980s output, though as anyone will tell you, practically every other company has been beating them to the punch by way of extras and overall quality. BCI have especially shown fine form in mining the Filmation back catalog and presenting these otherwise forgotten shows in sparkling new transfers coupled with unexpected and fantastic bonus features. Other kudos must go to those who put together the Pink Panther Classic Cartoon Collection and Astro Boy Ultra Sets, while special mention must be made, of course, for the continuing good work done for the Looney Tunes Golden Collection Volume 4, the Hanna-Barbera titles and Walt Disney Treasures: More Silly Symphonies releases. Perhaps my pick of the bunch, though, might be the bulky but fun Star Trek: The Animated Series collection from Paramount – finally showing some real love for this show and doing nothing short than bringing it in to Trek lore.
2006 will be remembered for other things too, of course. It was the year in which the CGI bubble burst with an overload of animated offerings, as exemplified by the three nominees at the Academy Awards that were anything but CGI creations! The mighty Pixar skidding on the tracks with their underwhelming Cars, and there was even a partnership fallout between their biggest rivals DreamWorks and in-house supplier Aardman Animation over the poor performance of Flushed Away. Despite it not being a bad little film from all accounts, hasn't anyone wondered why these films haven't been hitting the heights? It couldn't possibly have anything to do with the fact that we had umpteen critters in danger cartoon flicks in 2006, could it?
DTVs continued to flood the market too last year, being welcome only for the fact that they seem to be the last outpost of traditionally animated storytelling to emerge from the big studios, Disney especially, of course. Other studios landing in this pool in 2006 included the launch of Marvel Comics' specialty devision as an answer to Warner/DC's continuing Superman specials. Warners did do themselves some favors though, by carrying on with their DC season sets and finally unleashing the Animaniacs crowd onto DVD.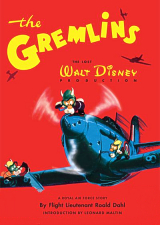 Perhaps it was in publishing that cartoons most brightly shone in 2006: the Walt Disney Treasures moved to the printed page for a wonderful collection celebrating 75 years of Disney Comics, and we also enjoyed the superb Mickey And The Gang book, plus Don Rosa Scrooge collections, and a new book on Carl Barks all worth a mention. Other classic comics receiving the deluxe treatment included Popeye, Dick Tracy and Superman, while due was given to stop-motion pioneer Ray Harryhausen with the publication in the US of a book that had long been available worldwide. Most exciting was The Gremlins, which saw lost Disneyana revisited in the form of a re-print of Roald Dahl's first children's story, penned as the synopsis for a proposed Walt Disney feature and not seen in public since its original issue in 1942!
As we look forward, what can we expect? Well, pretty much more of the same. The streak of poorly thought-out DTVs continues from next month with a third Cinderella, while most of the big-name studios have two (or more!) animation or related pictures being released against each other during the year, which will only lead to the audience's disdain for such films and lower and lower box office takings. The summer of the "threequels", as it's being called, will see such characters as Spider-Man and Captain Jack Sparrow duke it out against fourth and fifth timers John McClane (Die Hard 4.0) and Harry Potter (And The Order Of The Phoenix) for box office validation. And you can bet that we'll all pay good money to see these characters reprise their acts as we've already seen them, so the more things change…!
You can bet that things will stay equally as charged in the home entertainment arena, too…and speaking of which…
---
With the recent announcements that Warners are LG Electronics are looking for ways to dampen the format war between HD-DVD and Sony's Blu-Ray high definition videodiscs, we might all feel a little more relieved to hear Disney's first big animation plans for their format of choice, Blu-Ray. Buena Vista are, it is reported by The Digital Bits, on the verge of announcing their first batch of lead titles for the new year, with recent animated fare Chicken Little and Cars coming out as early as March, according to the statement.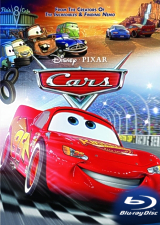 Many of the titles will take advantage of Blu-Ray's 50gb storage capacity, "enabling the highest caliber encodes, expanded bonus material and exciting new interactive features", though whether the animated titles mentioned will be of this variety remains to be seen. What this means is that
Cars
has been, as expected, on the drawing board as an "ultimate release" for a while now, and its June release date coming in time for
Ratatouille
's theatrical bow is no surprise. Buena Vista's Bob Chapek says that "Blu-ray is the strongest high definition format on the market and with dual-layer 50GB discs the possibilities for exciting new interactive features and additional bonus content are endless".
Let's wait and see if the director's commentaries – missing on Chicken Little and Cars initial DVDs, turn up this time, but I'm not going to be at all surprised if they do, and as interactive video features at that. I'm sure John Lasseter, who was full of praise for the skimpy Cars disc put out in November, will be jumping through hoops of fire over what they come up with – and should have given us first time around.
So…2007? Gonna be just like 2006, it seems, with the consumers still getting suckered in for the old double-dip switcheroo! Let's all jump on for the ride…
– Ben.