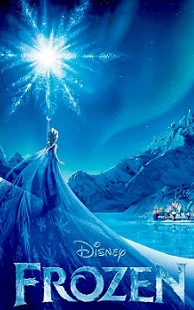 Any composer would tell you this: the first notes you hear in a movie are certainly the most important ones in order to set the tone and the musical identity of the film. Remember the sound of Lebo M's chant during the Lion King sunset? Or the native chant at the beginning of Brother Bear?
For Frozen, the creators of the movie chose to turn to an intensely poetic and deliberately authentic piece: a "Vuelie", written by Norwegian composer Frode Fjellheim.
Fjellheim first trained in jazz at the Trondheim Conservatory of music and then combined that style with his Sàmi background in creating his very own style, a kind of a mix of jazz, electronic and traditional music some have characterized as "world music".
That unique personality is certainly the reason why Disney turned to this artist to create no less than the musical opening of their latest hit, giving Frozen its own, genuine voice.
It is also certainly the reason why Fjellheim received praise from the Norwegian Sámi President for spreading yoik to new audiences.
We asked the composer to share with us some part of his culture that shines through Vuelie.
---
AnimatedViews:
How would you introduce yourself?
Frode Fjellheim: I am a musician and composer living in Trondheim, Norway. I have a band called «Transjoik», and work as a producer, composer and musician. I am also a professor in music at «HiNT», a university college in my region – running a coarse in «yoik», traditional Sàmi chant.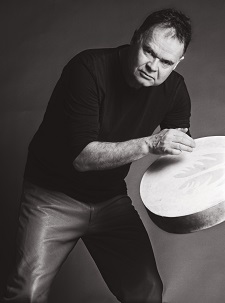 AV: How were you contacted by Disney and how did they present their Frozen project to you?
FF: I was presented with the project very shortly – along with a request for using my existing composition «Eatnemen Vuelie» in the film.
AV: From that piece, how did you create the Frozen piece?
FF: The original piece was a mix between a yoik-inspired melody and a hymn floating on top of that. For the film, they asked if I could make a new version, without the hymn part. That hymn was called Deilig er jorden – meaning "wonderful is the Earth". 19th-century-Danish poet Bernhard Severin Ingemann wrote the lyrics for this in 1850. In English speaking countries the same folk tune is known as "Fairest Lord Jesus".
So I worked together with film composer Christophe Beck to compose a new version for this film. In the end, the Disney version was developed by keeping all of the original yoik-inspired parts and most of my original arrangement. The melody floating on top was made by me and Christophe Beck. We tried out different versions – and ended up with a mix between his and my ideas.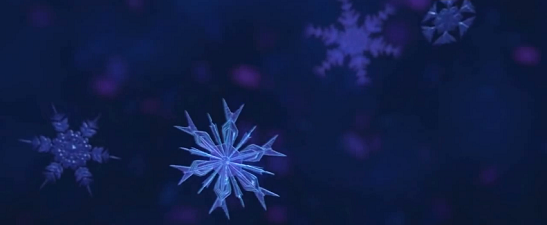 AV: Do the lyrics have any meaning?
FF: The syllables have no linguistic meaning. They are just a part of the vocal style.
AV: What is a "vuelie" exactly?
FF: Vuelie is the South Sámi word for "a yoik". Yoik is both a type of Saami song, and a unique vocal style used to perform this (often referred to as "chanting"). The Saami people and the Sámi culture is found in Norway, Sweden, Finland and Russia.
AV: How did you gather all these influences to make that wonderful piece consistent?
FF: I wanted to compose something with two very different vocal elements. The deep "chant-like" yoik, combined with a more classical vocal style. The result clearly shows the difference between them, enhancing their uniqueness when heard together. At the same time I wanted the styles to blend – forming an original choral sound.
AV: How was it, working with score composer Christopher Beck?
FF: Beck was of course monitoring the process closely. It was a great pleasure working together with him, and the end result also involved some of his ideas for the melody in the soprano part.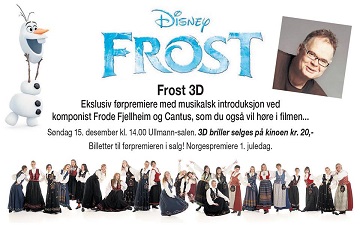 AV: How did the recording go ?
FF: We did the recording in a studio here in Trondheim, and used two evenings for the recording. The choir "Cantus" had rehearsed the piece well, but we also did some final adjustments in the studio. Senior VP Tom MacDougall from Disney and a sound engineer from Christophe Beck came to Trondheim to make sure they got what they wanted. It all went very smooth, and we were all happy with the result.
AV: Can you tell me about that ensemble, Cantus, and the way they performed the piece for the movie soundtrack?
FF: Cantus is a choir conducted by a very experienced conductor, Tove Ramlo Ystad. I have worked with them several times, and have composed and arranged a lot of music for them. They have a very unique sound – a sound that for most people abroad probably will be described as "Nordic".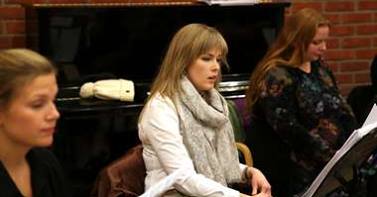 AV: Did you have any input in Christopher Beck's "Heimr Arnadarl", played during the coronation service ?
FF: No, my part is only used in the beginning and in the end, The Great Thaw.
AV: What will you remember from that very experience ?
FF: I always felt well taken care of in the project, and never feared my integrity as a composer was threatened.
The two weeks I worked to compose and produce demos in August and September were intense – and demanding. Mostly because I had not planned to do this (of course). So I ended up spending late night hours at the same time as I was running a few other projects. But most of all this was a truly special project, and a collaboration with a very professional and focused Disney team.
AV: It is very satisfying to see how Disney gave attention to making this film sound that authentic, don't you think?
FF: As far as I know, they did a lot of research prior to the making of the film and during the project. But Disney should perhaps answer this themselves – whether the goal was to have something "authentic" – or just some relevant inspiration for making this animated movie. In any case I think the opening sequence with my music is beautiful and unique, and I feel very happy to have been involved in it.
---
---
---
---
Our warmest thanks to Frode Fjellheim.