For many individuals, the best part of Thanksgiving is the holiday feast – except, of course, for those on the menu. Therein is the dilemma of being a turkey at Thanksgiving – when you come to dinner, you are the dinner. But what if turkeys were able to change that seasonal tradition, stopping their kind from being the main course at Thanksgiving once and for all?
In the computer animated comedy Free Birds, the free-thinking turkey Reggie (voiced by Owen Wilson) receives a presidential pardon and goes to live at Camp David. But his cozy life is interrupted when he is kidnapped by Jake (voiced by Woody Harrelson), the founder and sole member of the Turkey Freedom Front, who needs Reggie's intelligence to break into a government lab and steal a time machine. Together, the unlikely duo travels back to the year 1621, days before the first Thanksgiving, where they must alter history for the good of turkeys forever.
Free Birds is the first in-house theatrical feature from Reel FX. Founded in 1993, the Dallas-based studio began as a service shop for other studios and companies, offering animation and visual effects. Reel FX provided significant animation for both direct-to-video Open Season sequels, TV special Ice Age: A Mammoth Christmas, theme park attraction Despicable Me: Minion Mayhem, and all of the recent Looney Tunes theatrical shorts, including I Tawt I Taw a Puddy Tat and Daffy's Rhapsody. By June 2009, however, Reel FX was ready to develop and animate its own projects.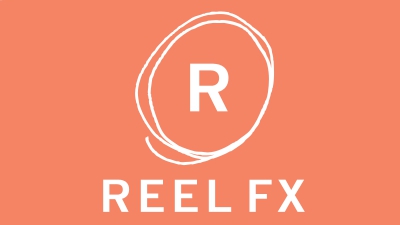 "I think, when you've got that much talent in one place, the desire to become something other than a service company gets really strong," says Aron Warner, Reel FX's President of Animation. "It's a lot of people who say, 'We're proud of our work, and we want it to be seen by a lot more people. We want to have creative control, not just doing service work for another company or having somebody else's voice speak through us.'"
In January 2011, Reel FX began physical production on Free Birds, titled Turkeys at the time, under its feature film development banner, Bedrock Studios. (Bedrock Studios would later change its name to Reel FX Animation Studios.) For the first few years, the studio had difficulty finding its footing on the project, losing original director Ash Brannon. But Reel FX could not be deterred from its goal.
"I think a lot of movies wind up in that situation where they can't get going in their current state and need to be completely redone," says Jimmy Hayward, who took over directorial duties after impressing critics a few years earlier with his work on Blue Sky's Horton Hears a Who. Hayward had worked on another studio's first film that was once similarly in danger of cancellation: Pixar's Toy Story. Hence, when original screenwriter Craig Mazin pitched him the premise of Turkeys, Hayward knew the film could still succeed. "This movie deserved to get made, because it had a great premise. Filmmaking is chemistry – with all the different people involved, sometimes you've just got to get the right balance."
Reel FX also brought on board Warner, who had produced DreamWorks Animation's first feature – and the second computer animated feature of any studio – Antz. Furthermore, he had helped steer DreamWorks toward massive success with the multi-billion dollar grossing Shrek franchise. With him as an executive producer, Reel FX hoped Warner could assist in getting their film back on track.
"It got to a point where they had to decide whether to continue the project or not," says Warner. "So, I sat down and watched what they had, and I said, 'Yeah, there's a lot of really great stuff in there. Let's go for it.'"
Hayward and producer Scott Mosier, known for frequently collaborating with Clerks director Kevin Smith, rewrote the Turkeys screenplay from a story by executive producers John Strauss and David I. Stern. Pixar veteran Rich McKain joined the project as supervising animator.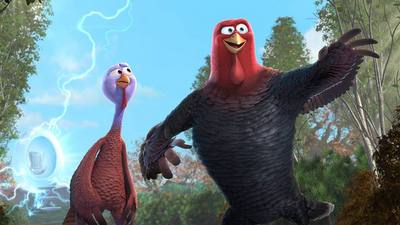 In October last year, Relativity Media announced it would distribute the film domestically. When DreamWorks pushed Mr. Peabody and Sherman to next March, Relativity took advantage of the vacant slot by moving Free Birds to this November, up from November 2014. Most directors might have panicked at losing an entire year of production, yet Hayward was unfazed. He and his crew were already planning to finish the movie this summer, although the former release date had allowed some comfortable padding in the production schedule. However, Hayward knew the new release date was too good to pass up. "We had to seize the opportunity because the release schedule is so tight. That real estate is so valuable," he says. "We had to sit down with our top guys and ask, 'Can we do this? Can we get this thing done?' It was no easy feat. But I think, if you can keep calm and focus, you can get great results out of that kind of pressure."
For marketing purposes, Turkeys was also given a new title: Free Birds. "We researched a bunch of names. Free Birds was the one that we all liked, and it seemed people outside of us liked it as well," says Warner, laughing off the idea that the former title might have invited critics to prematurely label the film a "turkey." "We just wanted to make sure it had international appeal and could be something that was fun and relatable in some way."
Reel FX enters an increasingly crowded field of theatrical animation. This summer has seen a record number of computer animated releases. While Illumination's Despicable Me 2 and Pixar's Monsters University excelled at the box office, DreamWorks' Turbo and Blue Sky's Epic underperformed, due in part to their budgets being north of $100 million.
Warner believes Reel FX can remain competitive by making its features for a third of the typical animated feature budget. "When do you get to the point where you're basically just wasting money overdeveloping stuff nobody really cares about?" he asks. "That's the cool thing we're doing at Reel FX – we're taking the focus back to where it needs to be, making sure people have a great time watching the movie, and making the movie for a decent enough price that we can take a few creative chances." Concurrently, Hayward takes pride that Free Birds is being animated wholly in the U.S.
Reel FX already has more features in its pipeline, the next one being the Guillermo Del Toro-produced Book of Life. Directed by Jorge Guiterrez, the film is described as an action-packed take on Romeo & Juliet, set against the Mexican holiday Dia de los Muertos (Day of the Dead). "The movie is unlike any computer animated film I've ever seen. It looks different; it feels different; it sounds different," says Warner. "It's definitely Jorge's – it is so much a project from this guy's heart." Warner isn't worried that Pixar is making its own Dia de los Muertos movie, helmed by Toy Story 3 director Lee Unkrich. While Pixar's film won't hit theaters until 2016, Book of Life is scheduled to arrive October 2014.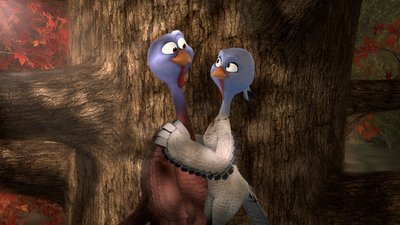 Even with an ambitious slate of films, Reel FX will continue to do service work through its commercial division, wanting to avoid the pitfall of going too big too fast. Warner notes that the studio earns more money by animating commercials than by doing visual effects. Still, he remains open toward Reel FX handling any form of animation-related service work. "We'll assess each project based on where we are on our movies. If we've got room for it, we're totally open," he explains. "The bottom line is, everybody here just wants to work and have a good time doing it. Whatever that work is, that's fine."
In the meantime, Reel FX and the animation industry in general eagerly wait to see whether Free Birds falls or flies at the box office. With no family films scheduled for October, Free Birds should find steady business when it hits afterward in November, although highly anticipated releases The Hunger Games: Catching Fire and Walt Disney Animation Studios' Frozen could provide serious competition later in the month. Parents fearing the movie might encourage their kids to skip the big Thanksgiving meal need not worry: Hayward insists the story is all in good fun. "It's a time machine movie about talking animals – I don't have any message," he says. Fortunately for Reel FX, early buzz suggests audiences are already falling in love with the hazmat workers seen in the film's trailer, whose memorable monotonous laughs were provided by Hayward and head of story Jeff Biancalana.
Hayward hopes the laughter continues when Free Birds opens November 1. Under a tight schedule, he and his crew are currently wrapping up the film's post-production. "We're not quite done yet, but we're going to get there," he concludes. "I watched a cut of it late, late last night. It's a very fun movie. It zips right along, and it's a good buddy picture. I'm really, really proud of it."
---
Reel FX's Free Birds opens in theaters November 1.