Walt Disney Productions (February 17 1940), Walt Disney Home Entertainment (March 10 2009), 2 Blu-ray Discs plus 1 DVD, 88 mins plus supplements, 1080p high-definition and 1.33:1 original full frame ratio, DTS-HD 7.1 Master Audio and 5.1 Dolby Digital plus restored original mono soundtrack, Rated G, Retail: $35.99
Storyboard:
Walt Disney's brilliant take on Carlo Collodi's story about a little wooden puppet's adventures through right and wrong as he attempts to make good in order to be granted his wish: to become a real, live boy…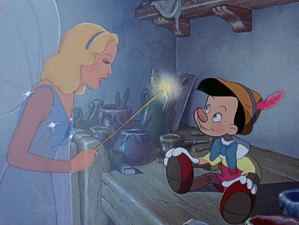 The Sweatbox Review:
When you wish upon a star your dreams come true, or so the song says, and it finally seems that my wish has been granted, as I've been waiting a good long while now for a decent disc update to the wonderfully deluxe LaserDisc edition of Pinocchio that collectors cherished back at the end of 1993! That package, coming in a bright red, faux-leather effect box with much foil embossed detail, has for years been the true fan's Pinocchio of choice, even given the no-frills limited edition DVD released in the US or the half-hearted special edition DVDs released internationally.
Often cited as one of Walt's greatest marvels, Pinocchio is a wonderfully lush film, rich in color, depth and inventiveness, although paradoxically it's never been a huge seller on home video. It's unfortunately become almost the "sacrificial lamb" of the Golden Age features, often put out on new video formats as a well-known title to test the waters. It debuted on both home video and DVD and didn't sell, mostly due to over pricing and bad marketing, which Disney of course don't accept, choosing to believe that it's just not that much of a popular title.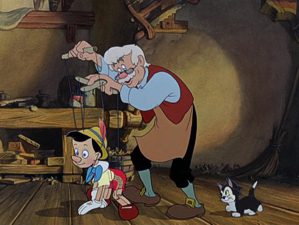 But that LaserDisc boxed set was something special: the film was cleaned up and presented as its centerpiece, the two CAV-disc Pinocchio film itself as well as an extra supplemental materials disc in its own sleeve. The set also included a 20-page booklet, which read as a cut down of the Hyperion "Art Of…" books and, most welcome, a fully restored Compact Disc edition of the film's original soundtrack, housed in the packaging itself, complete with themed cover artwork, plus an exclusive lithograph, which the company often included in their laser sets before they became a popular bargaining chip in the DVD pre-order stakes.
When it came to discs' content one might have felt the boat could have been pushed out a little more (we had then-recently been very much spoiled by comprehensive releases for Snow White and Cinderella), hence my long anticipation of the kind of extravagant two-disc set treatment that the truly classic Disney films are currently experiencing as part of the ongoing Platinum Editions. These releases have been spotty so far, going from a strong start to some downright weak entries in the run, so big things were hoped for from Pinocchio's debut, not least since this is also only Disney's second classic release to come to high definition Blu-ray Disc, and arguably the first genuinely acclaimed truly Golden Age animated feature to arrive on the format.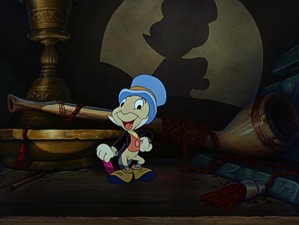 A popular misconception is that Walt waited until his first feature picture, Snow White And The Seven Dwarfs, had proven a success before embarking on a second film. At the time of Snow White's release, no less than five of the early features were in various states of development, with Pinocchio the closest to completion. Even so, story changes and improvements held back the film for almost three further years, and on its eventual debut in 1940, Pinocchio suffered from what might called that popularly coined term, "difficult second album syndrome". The critics had been out to get Walt during Snow White's production, with many of them eating their words when the 1937 movie proved a phenomenal achievement: Walt's audiences had shown they would sit through "an hour and a half's worth of cartoon"; now he would really give them something to sit through.
With practically all films of the era still shot in black and white, Disney's animated features provided something very special indeed: color and entertainment, but Walt wanted Pinocchio to be more. As such, it's a deeply improved film over its predecessor in virtually every way and on every level. The story, much changed from Carlo Collodi's book, most notably retaining Pinocchio's conscience Jiminy Cricket, who got originally squished early on, is a darker, more ominously toned account than the fairytale of Snow White, and it is matched by some immensely impressive visuals, which remain perhaps even more so remarkable today in that not a frame was created electronically. Characters move with individually colored ink lines, the Multiplane Camera's usage is almost evident in every shot, and Walt's artists are simply playing at the very top of their game, striving for a groundbreaking new level of sophistication and fully delivering based on their achievements and confidence from their previous outing.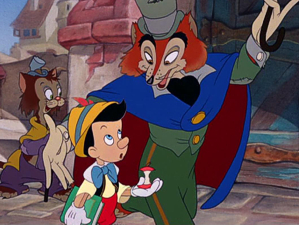 Although originally based in Italy, Gustaf Tenggren's production design transports the story amazingly authentically to a general European setting, mostly inspired by German architecture. Partly because we are so used to seeing it in Disney's films and partly because we will have grown up with these images of Pinocchio in our mind, this is never jarring, perfectly suiting the tale of the little wooden boy who wishes above all to be a real boy. Likewise, the encounters with the characters he meets along his journey in proving himself worthy are just as fantastical: "Honest John" Worthington Fowlfellow is a fox, while his associate is Gideon, a cat, though again their presence as walking and talking animals is never questioned, being that we recognise that these are stereotypes. Later, Pinocchio will literally see the implications of behaving like a jackass, under the terrifying eye of The Coachman, one of Disney's most dangerous villains and certainly one that makes more of an impact than Stromboli, even if that cruel puppeteer gets more screen time and outside credit thanks to the I've Got No Strings song sequence that remains one of Pinocchio's most quoted moments.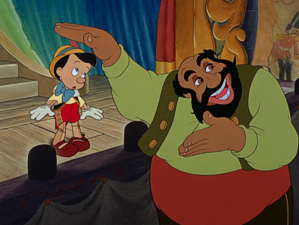 This song is one of many truly astonishing melodies in a score that is as rich as they come. The composers had worked wonders on Snow White, providing themes for the major characters that fed from the songs that would be associated with them (indeed, Snow White And The Seven Dwarfs has the distinction of being the first motion picture soundtrack released, in an album of 78rpm records), but in Pinocchio the broad strokes of Ned Washington, Leigh Harline and Paul Smith have been much refined: each scene has its own referencing of an appropriate musical motif, working into new phrases that compliment even the briefest of moments. It's a musical tradition that the Disney Studio was rightfully praised for, and one that continued through the Golden Age of 1930s and early 1940s Hollywood filmmaking until the likes of John Williams brought it back to the fore in his music for Jaws and, especially, Star Wars in 1977– indeed, Williams is clearly a Pinocchio fan: listen to the strains of score that accompany Monstro the whale's awakening, a two-note theme that becomes faster and more immediate as he approaches, and see if you can't picture a certain great white shark in his place instead. Lest we forget, Williams also used the movie's signature theme, When You Wish Upon A Star, during his score for Close Encounters Of The Third Kind. Even by that time, the song had become synonymous with Walt's brand of magic: the Disneyland Band played it in tribute to him on that fateful evening of December 15 1966.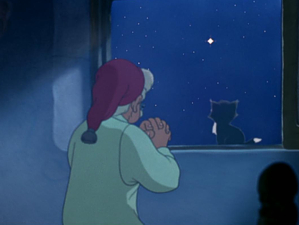 The film itself naturally has a supporter in Close Encounters' director Steven Spielberg, a confessed Disney devotee, and who has often cited Pinocchio as a lasting influence. It's no coincidence that the Spielberg written film gives Close Encounters' lead character Pinocchio as his favorite movie. As such, Pinocchio is a classic film from an era when there were a great deal of classic films being produced. I've always thought about it as an animated Citizen Kane: a movie that didn't get too much recognition when it was first released, but a film so groundbreaking and ahead of its time that it took a good few years for the rest of the audience to catch up. Of course, opening at a time when most of the world was then embroiled in a major war, closing off many of the foreign markets that were vastly important to Walt's films, didn't help, as was the fact that this dark and often foreboding tale didn't offer much in the way of the bright escapism that the later Dumbo would offer as a way to take minds away from those growing threats.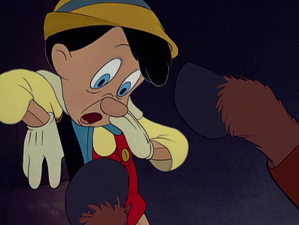 Although the perceived failure of the film at the box office did harm Walt's ability to splash quite so much cash on the films that would follow, Pinocchio is a tour de force of the Golden Age Walt Disney Studio running every department at top notch fever pitch; it's an absolute triumph of animation, color design, lighting, music, vocal performances (Pinocchio's Dickie Jones' reading of the line "…and I'm…I'm real" is as sledgehammer powerful as they come), editing, special effects and directing, an artistic achievement that remains surprisingly contemporary. If Walt hadn't made the film originally and it came up now as a story the current crew wanted to tell today, there's really very little that one could feel would be changed: sure it's got a sometimes jaunty 1940s feel to it, but there are also the many intricate layers that announce Pinocchio as nothing short of a one off: importantly the most technically and creatively accomplished hand-drawn, non-computer assisted full-length animated feature film ever created.
Is This Thing Loaded?
It's been a long time in coming, but this DVD and Blu-ray Disc edition of Pinocchio finally treats the film with some very generous respect, even if devotees will still find much missing. There are three discs, including two "Disc Ones", which could be confusing if you don't check the format logo. We'll save the high definition set for below, but in a clever attempt to help format jumpers into upgrading, one of those Disc Ones is the very same first disc found in the standard definition regular DVD release.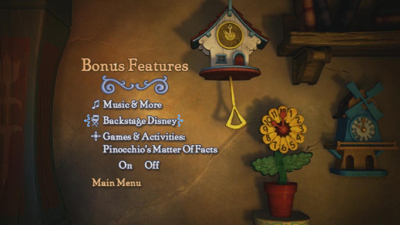 On the DVD, we obviously get the main feature, along with the automatic FastPlay previews that include a Pinocchio themed spot on the dangers of second-hand smoking, Disney Blu-ray, a peek at the next Platinum: Snow White And The Seven Dwarfs (from pre-restored clips and oddly using a pastiche of the Jerry Goldsmith score from Rudy, itself once used to promote DreamWorks' Spirit: Stallion Of The Cimarron), Pixar's upcoming Up, Tinker Bell And The Lost Treasure and Disney Movie Rewards, with further Sneak Peeks available from their own menu offering My Friends Tigger & Pooh And A Musical Too, Schoolhouse Rock Earth, Bolt and the Disney Parks.
Under Music & More, we find a new music video, When You Wish Upon A Star (3:12), sung by another Disney moppet, Meaghan Jette Martin. Never before have I heard the song produced as a pop-dance number, and never again will I want to: I understand the marketing behind having someone create a clip like that that can play on TV and promote the product, but really, I'd have much preferred some more original archive material than this comatose muddle of an attempt in which the poor girl's vocals have been Vocoder-ized flat and lifeless. And the video itself is boring too, looking like it was shot by an amateur and somewhat saved by a savvy editor, without any merit or production gloss. Ugh! A Disney Song Selection playing through all the songs, with or without onscreen lyrics, runs just over ten minutes and rounds out this section.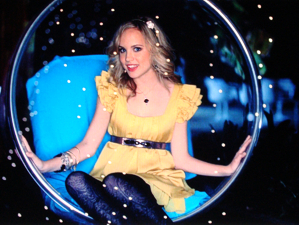 In Backstage Disney, the disc's supplements on DVD are limited to a Audio Commentary with Leonard Maltin, Eric Goldberg and author JB Kaufman, naturally running the entire length of the picture. Commentary tracks produced long after the fact by historians can often be labored, lethargic and overly studious affairs, no matter how interesting, but with Maltin on board you're always going to get an accessible though no less geek packed treat, and he doesn't disappoint here. Best of all, and something of a tradition on these vintage releases, are the snippets from the archives so that we can authentically hear from Walt himself, animators Ward Kimball, Eric Larson, Frank Thomas, Ollie Johnston, Ken Anderson and Woolie Reitherman, with topics ranging from the success of Snow White, the character designs and story angles. This is an excellent track, with Maltin especially geeking out over tidbits including naming the vocal artists and continually placing various subjects in context. Infectious and exceptional.
In Games & Activities, a Pinocchio's Matter Of Facts trivia track is fairly redundant having found much better information from the commentary participants. It's your basic pop-up series of "facts" and, though it's rather sparse and full of inaccuracies, there's no harm in having it active while the commentary plays. As for the menus, they're actually pretty boring affairs, not really offering much in the way of fun other than the basics.
On Blu-ray, the menus are similar but more elaborate, offering the new style of interactivity that the format offers (as Jiminy states, "What they can't do these days!"), while the Sneak Peeks remain as before (only adding Monsters Inc on BD), as well as all the aforementioned bonus features. Added to the Audio Commentary is the Cine-Explore experience, which creates a series of picture in picture streams that play as Maltin, Goldberg and Kaufman speak. It's the exact same audio track, but the added pictorial information speaks volumes, and is much better than the DVD's trivia track (which wouldn't be tough to beat in itself), illustrating many of the points the trio discuss.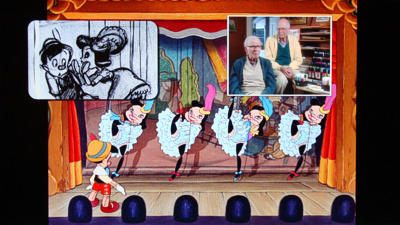 There's a penchant as this kind of feature continues to find its feet to keep returning to a shot of the three guys in the recording booth, which I find a little redundant, and the issues with keying video over video still present a problem with deep blacks, which become transparent, but the way Disney presents these Explore features is miles ahead of the competition. Best of all, where the archival interviews are heard on the commentary, we see the video interviews from where these comments come from. For those that haven't experienced Cine-Explore, this is really worth upgrading from DVD to BD for in itself, akin to the wonderful Story Meeting presentation on the Bambi Platinum Edition.
Of course, Pinocchio was created at a time of squarer screens and so will not fill a typical 16×9 widescreen today. Rather than destroy their heritage and crop the image the insulting way Max Fleischer's Gulliver's Travels had to endure on its recent, not to be touched BD debut, the Studio commissioned Disney Art Editions artist Toby Bluth to create some themed side panelling that fill in the usually black side bars as the movie plays. Being a Mouse House idea, it has to come with a cutesy name, of course, but the so-called Disney View isn't anything new: long time viewers of 2.35:1 movies on VHS may well recall when those films had their tops and bottoms, as it were, filled in with themed imagery. I well remember the credits of many a movie playing out in widescreen, with usually garish block colors filling in for the blacked out letterboxed bars, and sometimes with fanciful designs: Chitty Chitty Bang Bang and The Dark Crystal are two titles I remember enduring with such bordering, sometimes inappropriate designs that detracted from the movie.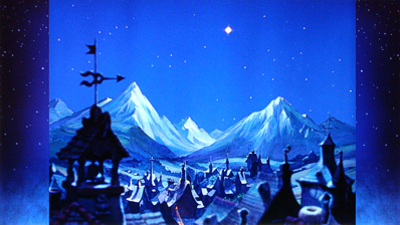 And I have to say much along the same lines here too: quite why anyone would want to detract from the beauty of the original film is beyond me, and Bluth's paintings, while I would agree are in keeping with the design of the film, call attention to themselves with their contrasting coloring, and that they remain inactive throughout, merely fading in and out in a cycle of around 16 images (usually changing from scene to scene), somewhat takes away the point. But, I will say that the lighting effects used to alter the brightness in keeping with the scene moods has at least been done well enough…it's just a bit disconcerting to have such static pieces of artwork hanging on the side of the image. In still frame mode things look quite neat, but on any movement and cuts between shots, it just doesn't feel right. This is an interesting way to try and extend the image to a wider frame, but it's only available on Blu-ray and one would have thought those buying on that format would be collectors wishing to watch the film as it was intended. Nonetheless, Bluth is already at work creating the side panels for the next Platinum release, Snow White And The Seven Dwarfs.
For all of Blu-ray's exciting new capabilities I still find the people putting these discs together not gaining a particularly strong grasp on how to use the format, and the Disney SmartGames: Pinocchio Knows Trivia Challenge is a good example of what I mean. Sure it's cool to have the movie playing in the background as you take on a mega test of knowledge, but it also means you're playing to predetermined timings, with the player having to wait for each question come up at 45 second intervals even if they answer immediately. This means a waiting of at least 30 seconds between each answer, hardly any faster than even the most basic of DVD games. With multiple choices of game length (the film basically plays to the end with each selection, so choose 90 Minutes and the entire thing plays, go for 10 Minutes and only the last sequences play), I actually couldn't be bothered for more than a few questions, and gave up pretty quickly. The BD-Live options include the usual Disney bolt-ons, including a new Virtual Living Room, which allows viewers to connect with others watching the movie at the same time.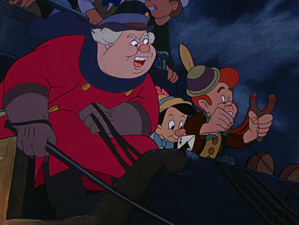 The games continue on Disc Two of the BD set, with Pinocchio's Puzzles a very simple but lovingly designed "fit the pieces" task with an absolutely spot-on stand in for Cliff Edwards as Jiminy Cricket, and Pleasure Island Carnival Games, a series of four challenges which pit the player against The Coachman in an attempt to complete each level and save the boys from making jackasses of themselves. With Pleasure Island rendered in CG, the levels are actually pretty tough, offering up some real useage of your Blu-ray remote, though they're not actually too much fun and some may detect an audio glitch when returning to the games menu that could pop a speaker or two if your volume was turned up too high.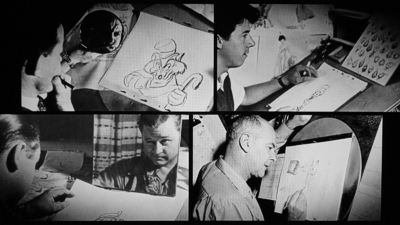 Brand new to the set is the No Strings Attached: The Making Of Pinocchio documentary, an inaccurate title actually, given the ever changing production, which was shut down at one point. Nevertheless, this 56 minute piece is as in depth as they come, and does a fairly decent job of filling in Pinocchio's production history. Maltin, Goldberg and Kaufman pop up again, as do a number of current Disney artists and fans of the movie, including Don Hahn, Andreas Deja, and historians, most notably the always enchanting Brian Sibley, as well as archive interviews with the original artists. Following the film through production, from Collodi's story and the changes Disney and his crew made, to its original release, reception and legacy, No Strings Attached is everything one might expect, but it comes with a little detachment itself and quickly turns into a series of talking heads. The result is something that, although the information is all of strong substance, all feels rather routine, dry and disjointed, lurching from subject to subject.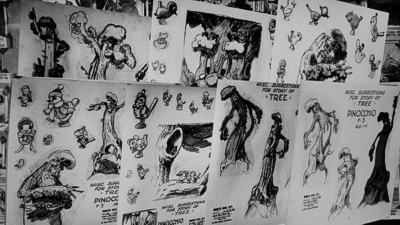 A selection of Deleted Scenes, which run over ten minutes in a Play All option with an Introduction, include a lovely early scene where we find out about the old Grandfather Tree from which Geppetto cut the wood in order to fashion Pinocchio himself, an alternate version of Geppetto's waiting in the belly of Monstro the whale, and a different ending that has Pinocchio's wish coming true in a simpler, not as effective way. Using original storyboard art with new recordings, narration and score music from the film, the Grandfather Tree sequence especially features some very nice concepts within it, and the Monstro scene some fun diversions, though Walt was of course right to cut them as it would have thrown the pacing of the film off in all instances.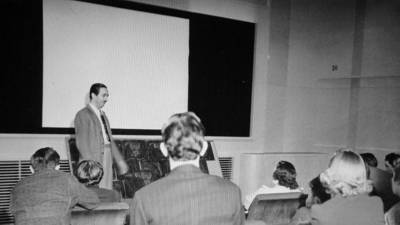 In a bid to do some filling in of the gaps, The Sweatbox (6:25) takes a look at this Disney innovation: the gathering of a small group of animators who would check over their work in the cramped Studio screening room, so hot (especially with Walt in the room ready to critique!) as to become known as…well, you can guess. The recreations of these sessions are in keeping with similar reconstructions we've seen on recent discs, and very nicely and unobtrusively they are done too.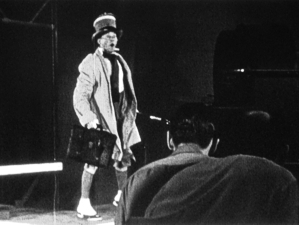 Running ten minutes, a look at the Live-Action Reference Footage is pure gold: black and white footage shot at the time of production that visually describes how the Studio created and used their live-action shoots as a tool in delivering believable animation to the screen. From small props to bigger sets and Ham Luske's directing of a Jiminy Cricket stand in for an early scene in the film, this is never before seen material that real buffs will adore seeing, and the mix of new narration and musical score compliments the footage nicely. Great stuff!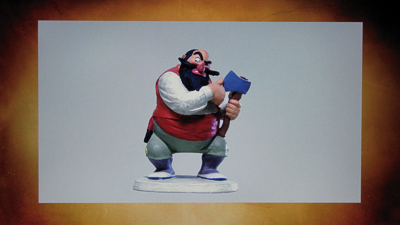 Also very neat to see is an extensive collection of Pinocchio Art Galleries, running through everything from Visual Development to Production Pictures. Though unfortunately there are no publicity shots or posters among the 575 images, a glaring omission, some of the "stills" are actually video turnarounds of the maquettes…a nice touch. Publicity is explored with the welcome addition of a series of three Theatrical Trailers, from the original two minute preview from 1940 to two recent reissues in 1984 and 1992 (in letterboxed widescreen, cropping picture information from top and bottom) lasting 90 seconds each and all very representational of their times.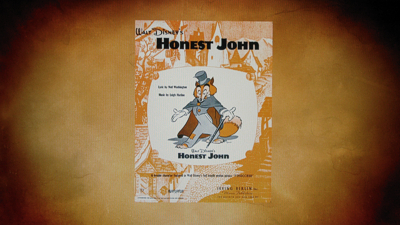 Although it sounds like we can't be done already, we in fact are, with a Deleted Song: Honest John the penultimate offering. Though the song was cut from the film (or perhaps replaced with An Actor's Life For Me though it's not clear from the lack of context), it went on to have its own life: owners of the Pro-Arte album Tunes From The Toons will have heard the Del Courtney Orchestra's recording from 1940, but here we get a 1947 "promotional recording" (2:31) that doesn't find itself attributed to anyone specific, unfortunately. Finally rounding things out is the tenuously linked Geppettos Then And Now featurette, a "look at the craft of making toys" from the carved wooden figures of old to today's mass production. I was ready to jump on this as a redundant 11 minutes of filler, but the various stories and charm of the real toymakers shows the considerable skills still being used by craftspeople all over the world, even if the inevitable bit of Disney marketing can't but help slip in by way of the sophisticated Ultimate WALL-E "robot" developed recently.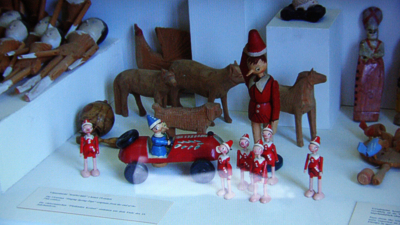 WHAT'S MISSING? The Platinum Editions have been as notable for the things they miss out as much as for what they offer, and Pinocchio's chance to shine is no exception, the main dimming of its lights down to a lack of involvement from its break out character Jiminy Cricket. For a time second only to Mickey Mouse (and later Tinkerbell), Jiminy became a figurehead mascot for the Disney Studios, a master of ceremonies of sorts that popped up in another feature, Fun And Fancy Free, a variety of radio specials and television programs, most visibly hosting the I'm No Fool… and You… series of somewhat educationally entertaining animated shorts seen in theaters and on The Mickey Mouse Club. Since the supplements for this release were announced, my big question has been: where are these cartoons?
One could argue that they may be better suited to an often rumored A Disney Education release in the Walt Disney Treasures collection, but the overlap we've already seen between these lines suggests that reasoning is redundant – heck, with all the special appearances Jiminy has made in various Disney programs, such as the famed From All Of Us To All Of You Christmas show, the Cricket deserves his own boxed set! Nevertheless, and despite knowing there has to come a cut off point somewhere, the missing out of the six I'm No Fool… and seven You… films are a lamentable loss (even more so when a token couple showed on a previous European SE), as is, one could argue, the handful of Figaro cartoons in which Geppetto's cat starred with Cleo, Minnie Mouse and Pluto. At the very least, we should have been offered a retrospective featurette on Jiminy's Disney career, and his importance as a master of ceremonies.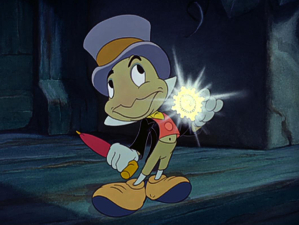 Very famously, Pinocchio was the movie of choice that featured heavily in Frank Thomas and Ollie Johnston's legendary bible on their craft, Disney Animation: The Illusion Of Life and in the early 1980s, they were extensively interviewed for a two-part television special that delved into the pages of that book to show the moving examples they described. Although the special, hosted by Hayley Mills, was jointly created to help promote the Studio's then current release The Fox And The Hound (indeed it would also be a natural companion to that film in a decent disc edition too), the amount of Pinocchio material and discussion should have seen, if not the entire special, then at least those specific segments included here.
From the LaserDisc, a deluxe 20-page book and lithograph both measuring 12×9" is an understandable omission due to size, and the soundtrack is probably more valuable as something else the Studio can promote as its own purchase. The LD's original 22 minute documentary isn't something I would start complaining about missing out on: oddly padded out and, for some reason, hosted by a very excitable Robby Benson (the voice of the Beast from Beauty And The Beast), the light information provided is either covered in some way here (Kimball's explanation on how Pinocchio's co-star went from Cricket to Jiminy for instance) or in more detail, though Benson hosts from a wonderful set reconstruction of a scene from the movie.
The rest of the LD supplements have mostly been carried over, though included there but not here are further conceptual drawings and publicity materials including posters, paper clippings, and the entire Pinocchio comic strip from 1940 in still frame form, which provided an evening's worth of entertainment on its own! Lastly missing here from that edition is a Storyboard To Film Comparison, which made for fascinating viewing. For those with only the Limited Issue DVD, which came with no bonuses other than a theatrical re-issue trailer, this is obviously a phenomenal upgrade in that regard, but once again this is another light Platinum Edition that, as much as it delights with what has been included, disappoints with what it has left out.
Case Study: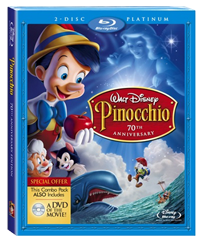 Two titles in to the Platinum Editions' transfer to Blu-ray, and I was hoping that the series would finally get a bit of consistency, given that their DVD counterparts have been nothing but a mixed bag of thick keepcases, slimline double cases, with and without slipcovers that either open up, come embossed, or not, and a general disregard for even retaining the silver Platinum banner across the top of each cover. But nope, after last fall's Sleeping Beauty the Platinums take another, though admittedly more subtle change, and one for the better, by including the bonus DVD edition actually inside the thicker Blu-ray keepcase as opposed to bundling in an extra sleeve a la Sleeping Beauty. This means you can now take Pinocchio off the shelf without fear of the sleeved DVD falling out from the slipcover, though the switch now means that Pinocchio will now look wider on your shelf than Beauty did…small matters to be sure, but not a great start.
Of the artwork itself, the industry's love affair with the color blue to signify a BD release is still very much apparent, however much one might want to argue about the Blue Fairy and all that, and even the standard DVD's Platinum banner has taken on a blue tinge for this title. Despite the shiny slipcover, I will take umbrage with the art, which seems all too happy to present Pinocchio with a shiny red apple on both front and back, depicting a scene that lasts a scant few seconds in the movie and sadly pushing Geppetto, Figaro and Monstro to second tier status. Jiminy seems to have been pasted into the cover as a last minute space filler, while the Blue Fairy is subtly shaded into the night sky above, though looks like she's carrying out some eleventh hour welding on the title logo, which announces the 70th Anniversary, although by my count the film's 1940 release date means we're actually out by a year, but who's counting: Mary Poppins' recent 45th birthday release came a year late so maybe they're attempting to catch up!?
The Platinum Editions on DVD routinely have come with a DVD Guide, but the Blu-ray forgoes this, unfortunately, even though it would have been handy to know what was on each of the discs. Instead, the double sided sleeve lists the scene selections on the inside, with a couple of inserts merely being promotional pushes for other titles, the Pinocchio sweepstakes, the Movie Rewards code and the new D23 fan community, which launched the same day as this title's release. The cover notes this rather boringly as a "2-disc Platinum" when the word "two" might have spaced out the banner a bit better, and technically speaking this is a three-disc set, as noted on the back. It should all work and seem magical, but overall feels like it's trying a bit too much.
Ink And Paint:
We can argue over colors to the end of time…the truth is that no-one knows what Pinocchio looked like on original release…and I doubt it even looked as good as Walt would have preferred back then. All we've seen over the years are dupe prints and video cleanups: nothing that would truly indicate how Pinocchio was ever intended to look and certainly not anything to base our criticisms of the achievements made here. Obviously the Lowry Digital Image restorations haven't always been appropriate: say what you like about how the original artwork looked, but Cinderella and Peter Pan were never intended to look as bright and color saturated as their later direct to video spin-offs. Luckily, we've never had to endure a Pinocchio II: The Puppet Master's Revenge and so a little more care with the source material seems to have been in order, especially considering Pinocchio's stature in the animated film pantheon.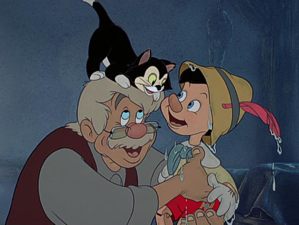 As such, this is right up there as a restoration behind One Hundred And One Dalmatians and a most pleasing surprise is the reinstating of the original 1940 RKO credits: no new Disney Castle additions have been made. If anything, though, the absolutely rock steady nature of these title cards reveal the biggest flaw in Pinocchio's makeover – there is an absolute lack of life in any of the frames you'd care to pick. Sure, the animation is vibrant and wonderful as ever, but the digitising and removal of all grain, cel scuffs and gate weave mean this is a very "dead" image overall…it looks great, but feels like the life and energy has been sucked dry, with only the cel painting giving away the fact that this isn't a digitally colored picture.
As with the transfer on Bambi, I may well find myself revisiting that old LD set for a slightly warmer image, though it must be said that this new DVD is slightly sharper and the Blu-ray Disc is sharper still, though the lack of any life in the image might make us feel like we're watching a series of backgrounds with some characters moving about on top of them rather than what should feel like a 1940s film. Even modern, "tradigital" animation and CGI, when the camera comes to a stop, has more life to each frame; here everything is so perfectly preserved that, while we might feel like we can reach out and touch the artwork ("pretty as a picture!"), the clinical nature has also taken away the vintage, the process and the hand-crafted qualities that went into the animated films of that age.
Scratch Tracks:
Although the original mono theatrical soundtrack is pleasantly preserved, Pinocchio has also been given the usual Disney Enhanced Home Theater Mix treatment, in Dolby Digital 5.1 on the DVD and DTS 7.1 on Blu-ray. Although the re-recording engineers have done their best with the source material, Pinocchio comes from a time when the elements just aren't there to create a truly satisfying surround experience, the results really being to reduce some more of the background noise and put a little spread on the music and spot effects. There is a discernable difference between the original mono and spruced up surrounds, especially on the BD where in the opening credits Cliff Edwards may as well be sitting next to you as he sings, but it's more a case of dynamics and spatial awareness than something with all the modern bells and whistles – and that's just as it should be, without any new effects finding their way into the mix.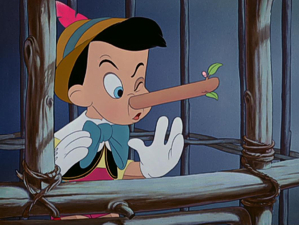 What the multitrack mixes do is deliver a vintage soundtrack to today's speaker setups without trouncing on the original: indeed, I've always found Disney's soundtracks to be leaps and bounds above the average anyway, and real purists will find that the mono theatrical track, newly restored without any distortion, sounds just as good too. To varying degrees of dynamism, French and Spanish dubs are bundled in on the DVD only, with subtitles in all three languages available for most of the bonus features on the BD supplemental disc. The biggest upset here, however, is a couple of missing lines of dialogue: I'd need to do a double check with an older VHS or LD edition, but there were several memorable words from Jiminy Cricket ("come on, boys, break it up, break it up") that I seemed to miss or have indeed been muted in the new mix.
Final Cut:
Since adding some titles and switching to the two a year format, it's no secret that fans have found the Platinum Edition quality slip and slide, especially with the springtime releases, and this latest addition is unfortunately no exception, the terrific commentary and only so-so documentary doing their best to cover up the fact that there just isn't much else in the set. But the importance of Pinocchio in the Disney line-up cannot be underestimated: despite Mickey giving the company a face and the fairytale castles providing a logo, it's Pinocchio's ideals that grants Disney its soul, the film's signature song When You Wish Upon A Star encompassing and promoting Walt's company's very identity.
If only for this reason alone it would be worth finding out what all the fuss was about, but Pinocchio is also so much more than that; it's a film that continues to amaze, inspire and influence each successive generation of artists and audiences. It contains great instants of hand-crafted beauty, many jolly aural delights and a real sense of exciting danger, while not forgetting the smaller moments, thousands of intricate touches and an innocence that belies the daring nature of the production Walt and his artists set off on those 70 or so years ago. Snow White proved it could be done. Pinocchio proved that it could be done again. And better!
Animated Classic or Back To The Drawing Board?