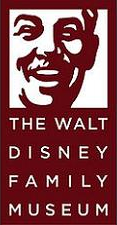 The fascinating and inspiring story of Walt Disney, whose artistry, creations, and vision helped define 20th century American culture, is now brought to life a totally new way at The Walt Disney Family Museum, which opened in San Francisco recently.
The Museum is located in three historic buildings within the Presidio of San Francisco, which is part of the Golden Gate National Recreation Area of the National Park Service. The centerpiece is a former army barracks at 104 Montgomery Street, redesigned and upgraded by architecture firm Page & Turnbull of San Francisco, and with interior architecture and installations designed by the Rockwell Group.
The original domestic-scale rooms of the building are now used to frame the story of Disney's life and incorporate a wide range of materials and technologies, from historic documents and artifacts, to listening stations and other interactive displays, to more than 200 video monitors.
Yet, beyond the facts, the Museum illustrates how Disney's irrepressible creativity enriched the imagination of generations. It tells the story of the man behind the myth in Disney's own voice and in exhibits that reveal his expansive vision, from early drawings of some of his most popular characters to plans for Disneyland and EPCOT.
To tell us more about the Museum and what it represents, we turned to noted Disney historian Didier Ghez, creator and editor of the famous Walt's People book series, and who was present at the opening of that very special place.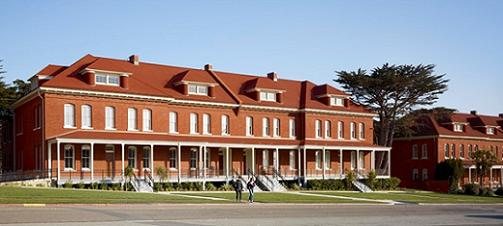 ---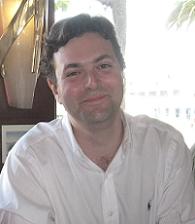 Animated Views: To you, where does the main interest of the Walt Disney Family Museum lie?
Didier Ghez: I would say in the presentation of all the elements connected to Walt as a person. This is the first time you can see so many artefacts, photos, personal films, etc. coming from the Disney family itself. You can see much more of them than ever, and very different things. It allows to make Walt much more human, much more present, much closer, and to present him not only as an artist, and TV host or a businessman, but really as a father, a husband and simply a human being. That's, to me, the big different of this museum, and what makes it so touching.
AV: How can a museum convey so much emotion?
DG: Precisely because Walt is extremely present. First, there is this extraordinary amount of photos and personal videos. But, most of all, it's the fact that he himself tells us his story all along the visit. His voice is everywhere. He really is the one who tells about his experiences, his life, all he created, etc. And in the last gallery, when you realize he's just died, you're really moved since you've just lost the very person who accompanied you all the way through the museum, the one person who, in a way, took you by the hand.
AV: So, the Museum is very much based on interactivity.
DG: There are several aspects to it. You have that presence of Walt throughout the museum. But also the fact that its creators really used state-of-the-art technologies in a really creative fashion to both preserve and promote all those very old documents. Here's two examples. Walt's personal films, mostly shot during the 1910s and 1920s –- so, almost 100-year-old films — were completely digitalized, restored and cleaned up to be presented on high definition TV screens.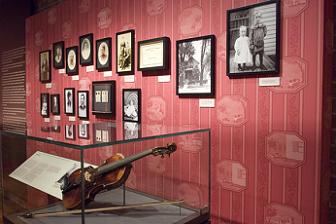 It's really as if they had been shot today in HD whereas they were in the 20s using completely different technology. Another example are the Schultheis notebook, that describes the special effects that were used in Fantasia. It's a really big book dating back to the end of the 1930s, that was all digitalized and of which you can now read every details using a huge touch screen reminiscent of the movie Minority Report or of the large interactive board that was seen on CNN during the latest US presidential election. You just have to touch the screen to magnify the picture or move it or turn a page…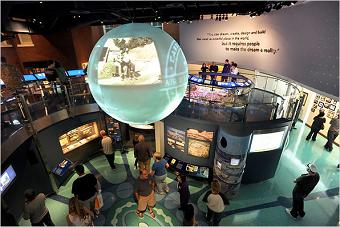 AV: In addition to the emotional aspect of the visit, can you tell us about its historical interest?
DG: Absolutely. Mostly in the first galleries, that presents his childhood and teenage years, you discover dozens of never-seen-before documents. Then, in the part that precedes his death, you can see films shot during his last trip to Canada or for the press conference of Mineral King, or for the last projects he'd worked on. There's a certain number of childhood photos, with his friends like Walt Pfeiffer. There is also a whole place devoted to the presents he gave his wife and daughters and which show his choices as a person, as an individual. That puts a light on a more personal part of Disney's story and on what he created as an artist during his career. And, again, there's the Schultheis notebook, about which John Canemaker had written an article about 15 years ago for the magazine Print, and that is completely presented to the public for the first time.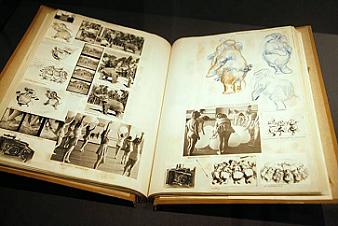 AV: What is the relationship between the Museum and the Walt Disney Company like?
DG: The project was entirely managed and financed by the Disney family. That said, The Walt Disney Company lent a certain amount of documents, photos, a Multiplane camera –- which is one of the most incredible features of the museum! — and audio recordings. They also lent copies of letters by Walt Disney.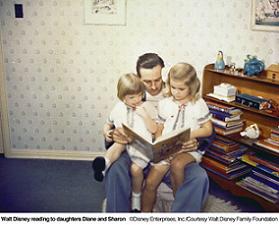 AV: As such, the Museum is an incredible database for historians like you.
DG: I have a dream, and there's still a long way to go for it to become a reality. Actually, numerous documents that are important to the preservation of Disney history such as interviews, letters by artists to other artists, photos, artistic documents, etc. are presently the property of Disney historians and heirs of Disney artists. The fact is that when these people disappear, all these documents may be dispersed and may disappear. So, to me, we should urgently begin to launch a project aimed at preserving these documents in one or two secure places, probably digitalized or restored, for the generations and researches to come, so that we could have access to original sources, not second-hand reports.
The other side of the project is: once all those documents are preserved, we'll have to start to publish a certain number of these documents in a serious, historical, scholarly way, so that other historians can use them and initiate new researches. That's in a way what I initiated with Walt's People, but we should do that on a much larger scale, with the collaboration of more and more historians, all helping each other. Besides, at the opening ceremony of the museum, a lot of historians were present and we began talking together about that during a memorable historians lunch at the Fog City Diner. I do think that that dream will come true. But the question is: on what scale? It'll all depend on the support we're going to get.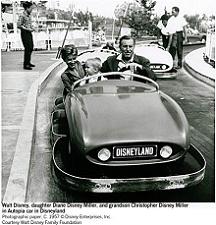 AV: What are the main subjects of Disney history presently?
DG: This is a tough question because, depending on the historians, you'll find so many different topics. You have generalists like Jim Korkis and myself. We're passionate about everything, from the 1910s when Walt was a kid to the 1990s, more than 30 years after his passing away, be it in matters of animation, theme parks and by-products. Some other historians like JB Kaufman are specialized in the 20s, 30s and sometimes 40s in matters of animation, essentially. Others, like the late Dave Mumford and Bruce Gordon, were specialists of theme park history. With Michael Barrier, it's more about animation or comics. So, each one has his own specialty. But that's precisely what's so exciting about that.
When you hear a conversation between Todd Pierce, who is focused on theme parks, JB Kaufman and Alexander Rannie who is more in tune with the musical part of history, you see they have things in common anyway. Even if one speaks about the 40s and the other about the 50s, they're going to enrich each others' knowledge. And it is all the more striking when you put together people who share the same centers of interest. Put together Joe Campana and JB Kaufman, two great connoisseurs of the golden age of Hyperion, and they're going to help each other and cross-polenize their information.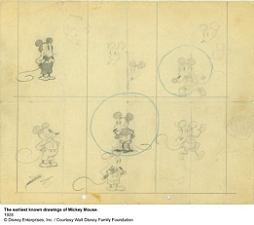 Now, to answer your question another way, there is, to me, plenty of fascinating subjects to explore as far as Disney history is concerned. For instance, I'd love to see the lost Alice and Oswald shorts retrieved. And I think that, soon enough, you'll hear exciting news about the lost Laugh-O-Grams. One should also retrieve the whole series of comics created for the Demolay association in the US, of which Walt and one of his artists, Fred Spencer, were members. It was a series of comics published in their newsletter featuring Mickey and other prominent Disney characters that were never re-published, most of them having been "lost". The shorts of the 40s and 50s were badly explored, too. You hardly know about the artists who participated in them. And the ads produced by Disney during the 50s were certainly not of the greatest artistic interest, but of the greatest historical interest. Etc, etc…
There remain a lot of topics that have not been explored enough yet and that we should definitely work on. The same, we know pretty much about Disney history in the US, but we hardly know about the history of the Walt Disney Company worldwide. Brazilian historian Celbi Pegoraro is presently working on the history of the WDC in Brazil. There is someone in Spain who was hired five years ago to write the history of the Walt Disney Company in Spain and Portugal. There should be the same for the history of Disney in France, but, unfortunately, it would be much difficult since a lot of documents have been lost. And they should initiate the same kind of the research in the other countries.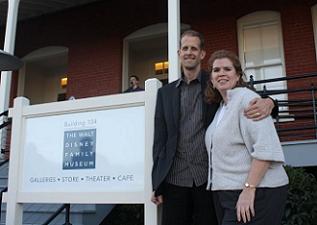 AV: Artists presently working at Disney are also very excited by Disney history, like Andreas Deja or Pete Docter [photo above, courtesy of The Walt Disney Family Museum's Facebook Page].
DG: What I find fascinating is that most of the most talented artists of today are precisely the ones who are the closest to the historical roots of the company and who are going to get involved in that, write books, articles, conduct interviews, etc. connected to Disney history. The fact that Pete Docter conducted an interview with Art Stevens specifically for Walt's People and took on his time to do that and to write an article on John Sibley for a relatively niche magazine like Animation Blast is amazing!
As for Andreas, no need to talk about his passion for the history of the Walt Disney Company. As soon as he had the opportunity, he'd talk with the Nine Old Men. As soon as he can, he takes part in every project connected to Disney history. That's really reassuring and fascinating, and most of all, you realize that it is those very artists, Andreas, John Lasseter, Pete Docter et al who keep alive the flame of what Disney really is…
---
Many thanks to Didier Ghez; photo by Sue Peri. Exterior Museum photo by Cesar Rubio Photography, courtesy of the Walt Disney Family Foundation.
Visit Didier's Disney History blog online.
To learn more about the Walt Disney Family Museum in the Presido, visit the official website.
Diane Disney Miller speaks about her father in our exclusive interview to promote The Man Behind The Myth.