Which songwriters are the finest at Disney?
Which songwriters have the longest pedigree?
Whose velvet notes are sung above all others?
Naturellement, the Sherman Brothers!

Indeed, what do the songs of Mary Poppins, Winnie the Pooh, The Jungle Book, The Sword in the Stone, It's A Small World and The AristoCats have in common? They – along with many, many other classic Disney tunes – have all been composed by one of the most famous songwriting teams in music history, the Sherman Brothers.
Robert B. and Richard M. Sherman were Walt Disney's staff songwriters from 1960 until Walt's death. Prior to that, they were popular songwriters, following the steps of their father, Tin Pan Alley songwriter Al Sherman. One of their first successes was a song called Tall Paul, that happened to be recorded by Walt Disney's protégée Annette Funicello, in 1958. After some other hit songs composed expressly for her, they came to write for Disney's The Horsemasters TV program. The greatest musical adventure of their life was just beginning. The rest is history…
It is our pleasure to welcome here one of these musical geniuses, Richard M. Sherman, for an in-depth conversation on their contributions to The AristoCats, the Disney Studio's 1970 animated feature which was the last production that Walt himself had given approval to based on a concept and designs by Ken Anderson, and which debuts in an all-new Special Edition DVD this week. After speaking with Richard, read on to hear Gary "Toulouse" Dubin's thoughts of working on the film as a young boy.
So, as they say in Scales and Arpeggios, "bring the music, ringing from your chest and not your nose"!
---
Animated Views: Mr. Sherman, thank you so much for this interview!
Richard M. Sherman: Well, I'm glad to be able to do it!
AV: Before talking about The AristoCats, please, would you tell us a little about your experience on One Hundred and One Dalmatians, that is going to be released next month in a 2-disc Platinum Edition DVD?
RMS: What happened was that my brother Bob and I came to the Studio about the time that One Hundred and One Dalmatians was completed and Walt had an idea that it would be nice to have a title song for it. So he had us, we were the new writers at the Studio. Would we write a title song for it? –Sure! Of course! It was our job. So we wrote a title song which was not used in the picture but as an exploitation song. They played it on the radio. It was called One Hundred and One Dalmatians.
AV: What was the song like?
RMS: That was a 6/8 march: "One hundred and one little tails are dancing"… That was a very cute song about all these dogs jumping all around with all these spots.
AV: With The AristoCats, you came from dogs to cats!
RMS: That was many, many years later. AristoCats was a film that we started working on about the time that we left the Studio, which was in the late 1968. We did quite a number of songs for it 'cause, you know, a film finds its way. An animated film at Disney was not a completely scripted thing. You researched and thought about what would work and then you wrote numbers and then they drop a character and you loose the number. We had written a number of songs for the picture but we ended up with, I think, two and a half, I call it! Because we had the title song and then we had that Scales and Arpeggios, that little number with the little kitten practicing their art and their piano playing. And then we also had written a ballad which was just barely used: She Never Felt Alone. It was a lovely song that Madame Bonfamille sang, about how she felt about her kittens. They were her family and she loved them very much. That was the reason why Duchess wants to come back to Madame Bonfamille because she was so kind to her. It was reprised later by Duchess in a version of the song called We Can't Leave Her Alone and a few of the lines were recited by Eva Gabor as Duchess at some time in the movie, but you don't even notice it, it was woven into the film. "In all our days, in tender ways, her love for us was shown / And so, you see, we can't leave her alone / She'd always say that we're the greatest treasure she could own / Because with us she never felt alone." Basically, it was a reprise of what Madame Bonfamille had sung. This was a motivation song which was lost in the shuffle. It gave a little heart and I was always sorry that they lost it, but we weren't there to defend it.
AV: You must have had a great time with Maurice Chevalier!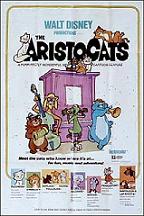 RMS: We had the greatest time with him! We had worked with him on several projects at Disney before. My brother Robert and I actually had written songs for Maurice in In Search of the Castaways, and Monkeys Go Home!, prior to this. But our history with Maurice Chevalier goes much further back then that. Maurice had introduced a song our father – Al Sherman wrote in the 1930 film The Big Pond. The name of that song was Living in the Sunlight – Loving in the Moonlight. It was a hit – twice. The first time with Maurice Chevalier, the second time when Tiny Tim revived it with his ukulele – Yes! A very big thrill!
We actually had a lot of fun writing the title song for The AristoCats. At the time we did it, I was asked if I would do my little imitation of Chevalier, so that we could get him interested in doing it and coming out of retirement to record it, because we wanted him to give that wonderful French popularity to the song. So basically I sang it with his sound in my voice and when I met him a few months after he recorded it, I apologized for the phony French accent and he said "I heard no accent!" It was so funny and a great joy to do it. And that was basically our contribution to The AristoCats. Other people wrote other songs, Terry Gilkyson, and a couple of other writers.
AV: How do you get your inspiration to create a title song like this, which is not part of the story but is to take place just at the beginning of the film?
RMS: Actually, that's a challenge. When my brother Robert and I write a title song, we try to capture the essence of what the picture's all about: the feel, the style, the attitude, the tempo of it. You read the script or you look at the film – sometimes if it's semi-finished or something, and you get an emotion for it, you get a feel for it, and you try to capture that. For the audience, it's like a curtain raiser, an overture for the show. You get the feel of what's coming without giving it all away. And that's exactly what you try to do. I love the title song. It's a mood and scene setter and accomplishes many things. First of all it's very French – very period. In words, thie song describes these very pampered pussy-cats…so it accomplishes what we set for it. And basically, that's what the challenge of writing a title song is.
AV: At what stage of the production of the film did you write that title song?
RMS: We wrote it when we knew the story. We knew it was a story about these little cats that lived in a very fancy home, and they were treated and pampered. We knew all those things. The facts were there. We just wrote about that. We didn't tell about the story or what's going to happen or how Edgar is gonna kidnap them to get the money. We didn't get away anything. All we said is that they lived in this wonderful house and they lived there very beautifully. That was what the life of the AristoCats was.
AV: How did you create Scales and Arpeggios?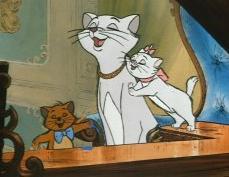 RMS: Anyone who's studied anything about music do have to learn the basics and performance and construction of music, and it's all built on broken chords which are arpeggios, and on scales, which are the various notes of the instrument. Therefore, you learn all these basics and the song is basically about the mother supervising the little kittens as to getting good at what they want to do. If they want to be good at it, they have to work and learn the basics and that's the scales and arpeggios. And it's true for artists as well because you have to learn how to paint a line that's straight and true, and learn how to mix your colors. It's all basically the same thing. It's a rudimentary thing. And it's a teaching song. It was kind of a fun thing to do because we built it all on scales and arpeggios. We didn't vary from that so that it was actually singing what we were playing and we were playing what we were singing!
AV: The presence of any song is always very much talked about during the animated filmmaking process. What was the purpose of this one? What did you want to express through it, storywise?
RMS: We wanted to express the fact that they were learning their assignments, they were learning how to be refined, elegant cats, not just ordinary alley cats. They have the ability to create music and the ability to draw pictures. This is a kind of an imaginary thing but we wanted to give them an elegant touch. So it was important that they had these lessons, these instructions, it was a personality situation. I mean, we wanted to make that they were refined cats, not alley cats. And that was basically what it was all about: there were other sequences that we wrote songs for but we weren't there [at the Studio] anymore and I think certain of the songs that we had written were pretty fine songs but they just didn't find their way into the picture.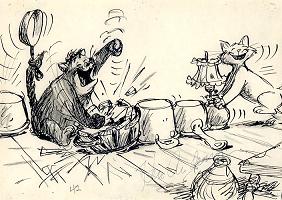 AV: Do you remember some other deleted songs?
RMS: We had written a song called Le Jazz Hot we were very fond of, and they decided to use Ev'rybody Wants To Be A Cat. They changed all of things arbitrarily. They had other songs submitted while we had left the studio and they chose other songs. There are a lot of songs that are written for pictures that aren't used.
AV: Another reason why songs are deleted is because the story changed.
RMS: Definitely, yes. There was a character named Elvira who was the cook. Edgar wanted to marry Elvira 'cause then she would be inheriting that inheritance, too. He had all these plans. There was a funny duet, a sort of a crazy one that we did, and that was a lot of fun to do but, you know, they just decided not to use that character. It was not necessary, so they dropped it. Things like that happen. There's nothing we can even say more than: it's just the development of movies. I remember on Mary Poppins, over a period of years, we wrote 35 songs! And 14 were used! Because the situations were dropped and the sequences were dropped. That's part of the natural writing, it's part of it all. You just try and hope that the ones that are selected are the cream, and you go with that.
AV: Are there any songs you rescued from other projects that you were able to reuse?
RMS: Many a song has been rescued from the trunk! The Beautiful Briny Sea in Bedknobs and Broomsticks was originally written for a dropped sequence in Mary Poppins. Trust In Me in The Jungle Book was a theme originally written for that same deleted sequence in Poppins. There are several others – too numerous to mention.
AV: What is your favorite character in The AristoCats?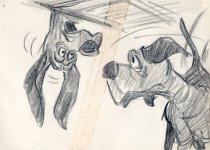 RMS: I think the two country hounds out in the country – Lafayette (voiced by George Lindsey) and Napoleon (voiced by Pat Buttram) – really got to me! They were hilarious! They were extraordinarily well voiced and beautifully animated.
AV: When creating a song with your brother, how do you share the task?
RMS: Well, Bob and I have worked together for so many years and collaborated on hundreds and hundreds of songs, for many, many film, TV and stage projects, as well as special songs for Disney Theme Parks. Our process has always been to write story-driven songs. Therefore, we've always thoroughly discussed the period, the purpose, the character who sings it, the reason…before jumping into any lyric or melody ideas. We always feel there are three parts to the song. The most important part is the reason it should exist. I sit at the piano and I throw ideas at Bob. He throws ideas back at me and okays what I say or what I play. Our work is a well-oiled team. I start to play something…he'll hum something to make it better. He'll throw a line to me, I'll twist it to make it better and we scramble around like that for sometimes hours and days, 'til we both agree we've got something to show! We just know pretty much what we feel and we sort of do things with a short circuit and not a lot of discussion. We just understand each other. We both have to agree that what we have finally done is right. I'm the musician of the two of us and we both collaborate on ideas and lyrics, so we share the credits. That's just the way we like to work.
AV: After you wrote your songs for The AristoCats, what happened to them?
RMS: Each song had its own arrangement. The supervision of the music and everything was George Bruns', a very talented fellow. I know that, in the case of the title song for The AristoCats, he went to France to record Maurice in Paris with a small ensemble and then added a few instruments when he brought it back to the soundstages here in California. But basically it was recorded there. And I think the rest of the music was all recorded at the Studio.
AV: The AristoCats was the last feature film approved by Walt Disney before his death in December 1966. How was Walt toward the end of his life?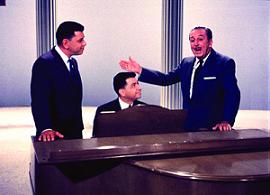 RMS: Up until six weeks before he passed away, no one knew he was even slightly ill. He was vigorous and energetic whenever I saw him and that was quite often. He was very much involved in The Jungle Book – at all the story meetings. He was certainly in top form, creatively. Our involvement in the songwriting process on The AristoCats didn't begin 'til after Walt was gone, but his leadership was sorely missed.
AV: How involved was Walt when it came to composing the songs and music to those films? How was the nature of your collaboration with him and was he very critical, sending you back to the 'drawing board' more than once?
RMS: Walt had a seat-of-the-pants approach on what he wanted musically. We kind of 'read' the boss and had a very high batting average, but there were occasions when he felt we had just written the wrong piece for the situation he wanted. We invariably listened to what he wanted – he was very descriptive in what he wanted and we could read him. We'd go back to the drawing board and work out what he wanted. He was a great inspiration, but a tough taskmaster.
AV: Did you ever 'argue' over the way a song was sung and played?
RMS: Arguments? You don't argue with Walt Disney! You take another stab at it!
AV: Why did you leave the Studio?
RMS: In the last few months that we were at the Studio, we had meetings with Woolie Reitherman and various people in the animation department and they wanted us to submit songs for certain sequences, which we wrote and did. And at that point, our contract was up and we left. They said: "Thank you very much. We'll use what we can". That's about all it was. It was assignments; they had some sequences ready to have songs. I remember when we developed those and we loved the ballad we had written. But they didn't use it at all. It was just that they felt that they wanted to move the action along or something. You know, we left because Walt wasn't there. We had kind of our champion with Walt. Walt Disney was a great believer in the use of song to convey story. He was primarily a storyman and story-driven songs were his 'pets'. He always asked what was going on with the song – he hated 'singing heads'. He loved learning about character and motivation through music and lyrics. He understood what we were doing. He wouldn't have dropped our songs. I think he would have left us alone to write the score. But we just didn't have our champion there. He had a lot of faith on us. Walt would say: "I want this song in the picture" and that was all. Instead of people saying: "well, we don't know if we need this, it slows everything down…". Everybody was always afraid of ballads! They'd cut them right away.
AV: Despite these issues, you've regularly come back to Disney.
RMS: We remained friendly with them. It was just a matter of we had tremendous opportunities outside of the Studio. We wrote ten different movies. We just didn't have enough work at the Studio. So, it was a matter of we were in a highly creative state and we didn't want to loose that impulse. So, we went back to do many thinks for the Disney parks and everything. And many years later, we did The Tigger Movie.
AV: What was so interesting to you in The Tigger Movie to make you come back to Disney animation?
RMS: We actually had written all the songs for the original Winnie the Pooh musicals. And one of the executives at the Studio said: "wouldn't it be great if we get the Sherman Brothers to come back to write this new picture?" And so, they gave us a script and we fell in love with it. It was a terrific script and we said: "absolutely. We would love to do it!". So, it was like coming back to your old hometown! We had gone a long time and we came back, and it was just like if it was yesterday that we left. I like that picture very much. I thought it had a lot of heart to it. A lot of fun but a lot of heart, too. I always like to have something to say in a movie that makes it special, something more than just entertainment. And Tigger's my favorite character. I feel he's the most like me. I'm told that he's my alter-ego.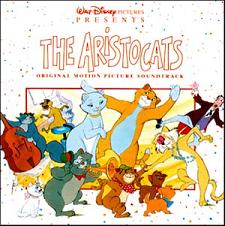 AV: How did you come to choose your films outside of Disney, like Chitty Chitty Bang Bang?
RMS: It's a matter of just a feel for family entertainment where you can entertain on two levels, you know. It's not a kiddy picture; it's a family film. An adult would get one level of it and kids would get another level. It's a chance to do both and write high quality things. We like to write things that people can sing and not just obscure little songs that are good for the picture and nobody can do anything with them afterwards. You like to have melodies that can be carried in your head. That's our signature, really. Singable songs.
AV: Two of your most famous creations hit the stage, Chitty Chitty Bang Bang and Mary Poppins. How was it to bring a theatrical production to Broadway?
RMS: You know, a good story is a good story. And a good song is a good song. They can work on both media. When it became kind of "in" to convert musicals, Disney started with their Beauty and the Beast and it was beautiful. So it started a trend and everybody said: "Hey, listen. We can resurrect this thing!" So we wrote some new songs for Chitty Chitty Bang Bang along with the originals and changed a few lyrics and everything, and made it work for the stage. A wonderful book was created, a better book than, I think, the screenplay and it really worked beautifully as a stage show. You know, a piece of material, when it works, it works! And we had a wonderful team of creatives doing all the choreography and everything, and this came out beautifully.
AV: For the Mary Poppins musical, it was another team of songwriters who created new material. How did that come about?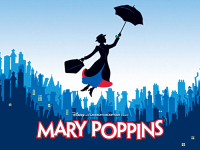 RMS: That was all because of a lot of things, contractual agreements on the part of Mrs. Travers, the woman who wrote the original story. She wanted to have an all-British crew doing it the second time. So, two excellent English songwriters, George Stiles and Anthony Drewe, came in and did a wonderful work, and they added new material to our songs as well as wrote some news songs that are wonderful. It all turned out very nicely, most of our songs are in it and we love that!
Writing the original film was the most challenging career assignment that Robert and I ever had. We were working without a script, with a series of books and no plot and we had to cobble together a plot and please the most difficult authoress on the planet – P.L. Travers. With the incredible help of Walt Disney himself, and screenwriters Bill Walsh and Don DaGradi, we put together what many consider Walt's masterpiece. I'm very proud to have been part of it.
AV: After a great run in London, the show seems to be doing very well on Broadway.
RMS: It's absolutely a smash hit, yes! It's in its second year and it's turning them away. It's doing beautiful business there, I'm happy to say!
AV: What are your projects, now?
RMS: Right now, we have actually two shows that are in the thrills of being created. One is a play called Busker Alley and another is called Merry-Go-Round. Both of them are all musicals based on music that we've written before my brother left for England. We're very excited about those and we're hoping to get them done fairly soon.
AV: And what is exactly Inkas The Ramferinkas?
RMS: Inkas The Ramferinkas is the story of a prehistoric bird, and is a pet-project of Bob's and mine that his youngest son, Robbie, is producing.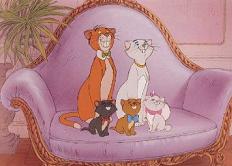 AV: You've written for so many different mediums. Are there differences between the way your write for animation and the stage?
RMS: There is absolutely no difference between writing a song for a live-action character of an animated character – be it a fluffy pussy-cat or a live bear. They are living characters and we treat them as such. Therefore, there is no difference whatsoever in our approach to writing for animation or live action.
AV: What kind of music do you listen to personally?
RMS: I personally adore fine, classical music. Mozart is my hero, but I love Rossini and Beethoven…they're pretty good too! I also love the great showtunes of Kern, Porter, Berlin, Gershwin, Rogers…and superb lyrics of Hart and Hammerstein, Porter, Berlin, Frank Loesser and so many others. Also, I adore Scott Joplin's rags and great Dixieland music, particularly played by Louis Armstrong.
AV: And how do you feel about modern Disney, where the music element seems to be disappearing? Whom do you see yourself passing the reigns?
RMS: Depending on the story, I don't feel that the music is disappearing. I feel if the story demands songs, they'll have songs. If it doesn't demand songs, you'll have underscore. I was very flattered, not too long ago, when Alan Menken remarked to me that he was very influenced by the work Robert and I did when we worked on the Disney lot. I think he's the current master composer of storytelling songs in entertainment.
AV: He has three Academy Award nominations for this year's Enchanted. Do you have a favorite of the animated films nominated for the Oscars?

RMS: I believe Ratatouille is an extraordinary film, and the music is superb!
AV: It's a very good example of the way animation has evolved in Hollywood over the last decade.
RMS: Computer animation is certainly a tremendous and viable medium today, but the warmth and personality derived from 2D animation, in my opinion, cannot be surpassed. Certain stories lend themselves well to 3D animation and I won't labor this with naming them, but in my bones, I still respond more emotionally to the artists' feel in 2D. You feel the 'actor' in the animator more personally…it's hard to explain.
AV: What's your fondest memory of working with Walt?
RMS: Playing and singing Feed the Birds for Walt on Friday afternoons after a busy week. We'd always talk about what we were working on and then Walt would look at me and say 'Play it!' He'd look out the north window of his office and when I was through playing he'd say, 'Have a good weekend, boys' and send us home. I'll cherish that memory forever.
AV: Throughout your career with Robert, you've offered people not just notes and lyrics but real and deep emotion. Thank you so much for the time you took to share your wonderful memories with us!
RMS: Thank you very, very much. That's very appreciated. We did it with all our heart and still do!
---
Animated Views and Jeremie Noyer send our special appreciation to Monsieur Richard M. Sherman for his kindness and his participation in this interview!
---
Gary Dubin: Nothing Toulouse in voicing a Disney kitten!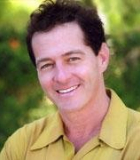 Gary Dubin became a child actor in the mid 1960s when he featured in television episodes of Green Acres and Family Affair, among others. He became enshrined in Disney history when he landed the part of Toulouse the kitten in The AristoCats. At the recent DVD launch screening at the El Capitan Theatre, Animated Views cat-napped Dubin for a brief question and answer, with no unscrupulous butlers in sight…
Animated Views: They mentioned at the screening that this was your first time seeing the film in a theater. Is there a story behind that?
Gary Dubin: There was no AristoCarts premiere, and over the years I never went to the theatre to see it, so I only saw it on tape until the great screening of the newly mastered copy at the El Capitan.
AV: How did you get cast for the part of Toulouse?
GD: I was cast when I recorded a voice audition at Disney Studios, reading lines from the movie – in cat character!
AV: Did they ever ask you to make your voice more "cat-like"? Did you ever get to ad lib?
GD: No, they never wanted a "cat like" voice, only my real voice. Yes, there were many ad-libs, like 'psssst, psssst!'
AV: Do you have any memory of working with director Wolfgang Reitherman? How did the recording sessions go? Did he – or anyone else at the studio – do anything special during the sessions to help your performance?
GD: I remember very well watching the big screen at the sound stage, where black and white images of Toulouse flashed on the screen. Then I would match my voice with the mouth movements of the cat drawings.
AV: You've had parts in many kinds of movies! Is there a part you are most remembered for?
GD: I've been very fortunate and honored to be in a Disney classic, a James Bond film [Diamonds Are Forever], and Jaws 2. I would say all of these, people recognize and remember me in these parts.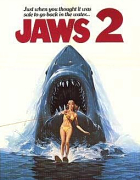 AV: All your other film work appears to have been live action. When you were recording the voice for Toulouse at such a young age did you realize then that a cartoon cat would be animated to act out your lines?
GD: Yes, my mother pointed to the screen and said, 'That's you up there!'
AV: Do you keep in touch with anybody else from the cast of The AristoCats?
GD: No, unfortunately, after we all spent three months together as a cat family, I never saw or spoke to them again!
AV: Were you able to meet Walt at all? If you were too young to have met him did you have a concept of who he was? How was the atmosphere at the studio after Walt's death?
GD: No, I never met Mr. Disney, although I know he approved my voice. Being very young, I really had no idea what a legend he was!
AV: Were there several recording sessions over time? Did the story evolve, or did they make changes and additions that meant you had to come back to the studio?
GD: Us three cats recorded the singing sessions over a couple months period, meeting at the recording studio and rehearsing until the Sherman Brothers and director Woolie Reitherman were satisfied.
AV: Did you sing in the Scales and Arpeggios song? If yes, how did you work with the Sherman Brothers?
GD: Yes, I loved the arpeggio song. I remember laughing and enjoying the tune!
AV: How were you introduced to your character by the studio? Personality? Description by the director? Sketches?
GD: The Studio heard my voice and drew the character and his actions to match mine.
AV: Toulouse goes from baby kitty to teenager throughout the movie. How did you deal with the evolution of his personality?

GD
: I played him as a kitten, slightly changing my tone, then grew him up to make him a tough, little alley cat!
AV: What's next for you? Are you planning a return to doing any more vocal work in animation?
GD: Actually, I have done Japanese animation for the last ten years, creating characters that fight monsters and translating them into English. I'm currently up for a Nickelodeon kids series, playing a teen-age fighter pilot, and I'm always doing voice-overs for commercials!
---
Animated Views' Christian Ziebarth thanks Gary for his participation.
---