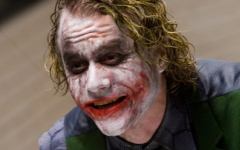 It's been quite an eventful week, with not everything we've heard in the news being bright and cheerful. It started with the death of Suzanne Pleshette, followed by the truly shocking bomb that up and coming actor Heath Ledger had been found dead in a Manhattan apartment from a suspected overdose on Tuesday afternoon. Perhaps best known to fans of this site for his solid work in the medieval fantasy A Knight's Tale, Ledger proved to be more than just a handsome face in roles opposite Mel Gibson in The Patriot and, of course, his Academy Award nominated performance in Brokeback Mountain. Just as he was about to add serious box-office clout to the list with his turn as The Joker in this summer's Batman sequel The Dark Knight, which would have seen his star quality go stratospheric, he has been so abruptly taken away from us. Warners haven't made any announcement concerning their film, but it's safe to say that we'll be watching Heath Ledger's final role in multiplexes this summer with an added layer of resonance. A very young, at just 28, and talented actor, he's one of the sad losses recently who truly will be very much missed in years to come.
---
The tragic news shattered what should have been a much more celebrational tone on Tuesday, when the nominations for this year's Academy Awards were announced earlier that morning. No surprises for Pixar's Ratatoutille nod, though some tongues are wagging at the other two entries in the Best Animated Feature category, which the Rat shares with Persepolis and – welcome surprise – Surf's Up, which snagged the third spot over bigger hits Bee Movie and The Simpsons Movie. Any argument that Shrek The Third should have been in the running hasn't been raised by anybody…

Ratatouille actually scores quite big, with five nominations in all, while Disney's retro fairytale Enchanted finds Alan Menken back in line for a little golden guy with no less than three song nominations, though this may split the vote and mean that it eventually goes away empty handed. In the Visual Effects department there are no real surprises, with The Golden Compass, Transformers and Pirates 3 all battling it out, though it's good to see Jack Sparrow himself, Johnny Depp, back in the running for Best Actor for the otherwise sadly overlooked Sweeney Todd from Tim Burton (though it also scores nods for Art Direction and Costume Design).
If anything's true this year it's that it's an open race, where even some of the "sure things" failed to turn up for even the nominations, so it's anyone's guess as to who'll be taking home the gold. If you want to get stuck into the betting, we'll be playing our annual Oscars Contest (coming to the site soon) and be holding our usual live program chat, so feel free to join us on Sunday February 24 from around 5pm Hollywood time. James has posted more at Animated News, and don't forget to weigh in on our AN&V Forum, where the discussion is heating up!
---
Lastly, just before the weekend, we've got some light reading for you in the form of a pair'o new reviews. The live-action Disney take on Underdog got a critical mauling in the press last summer, but I actually found this version to be one whole heap of fun – a quality family comedy from a studio back on track and having some laughs. Rand has added a look at the fourth season of Teen Titans but doesn't sound like he had as such a good time, calling the set "a mixed bag". The wildly uneven nature of the episodes is most to blame, it seems, though a solid showing on disc has Rand's thumbs up and he does confirm that "grown-ups and kids can both enjoy it, just not always necessarily at the same time"!
We'll be back as always next week, with that Oscars Contest (and a heap of cool Disney DVDs to award the one who gets closest to correctly picking all the eventual winners!), more reviews and a new interview or two from Jeremie!
So stay tooned! – Ben.