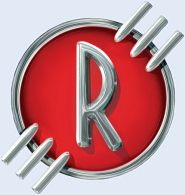 We're well and truly into the new year and it's time to let slip our first big change around here as we welcome to the team an exciting new writer!
I'm sure many of you might be aware of the excellent Media Magic blog spot constantly updated by Jérémie Noyer, who keeps us informed of the latest goings on in animation and music at the Disney Studios by way of his always warm and knowledgeable interviews. On the other hand, some of you might be frustrated to visit the page and wonder what all those funny French words mean – well be frustrated no more! He had previously provided our chat with Ratatouille's storyboard artist Enrico Casarosa last summer, but as the new year rang in, we're extremely pleased to announce that Jérémie was hard at work putting the finishing touches to his debut as a full-time contributor with us here at Animated News & Views!
The first of many new pieces he has lined up for us is a remarkably in-depth discussion Jérémie participated in with Meet The Robinsons director Steve Anderson, in which the first time feature helmer spoke at length about coming on board a project that was already in production and being fortuitous in how personally the film's story resonated with him. Originally scheduled for the home video release of the movie back in October, it's a wonderfully inspiring first piece from Jérémie which you're sure to find fascinating. We also know you'll join us in welcoming him aboard the good ship Animated Views, and look forward to reading much more from our new colleague in the future!
---
Also today, we complete our coverage of the three current Walt Disney Treasures with a look at the third and final set in the seventh wave, Disneyland: Secrets, Stories And Magic. This feature-length documentary took its time in coming (clocking in no less than two years late) but the collection as it has finally arrived was worth the wait, accompanied as it is by some choice additional programming and unique supplements picked by series host Leonard Maltin. With our recent reviews of both the historic Oswald and the latest Donald cartoon collections, you can decide if you want to add the Disneyland tin to your shelves, but it's certainly recommended for its good value even if you're not a Disney Treasures completist.
Stay tooned! – Ben.