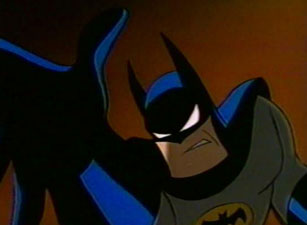 Merry Christmas from Animated Views! We've got a few presents for you this week.
First up is Randall's exhaustive review of Batman: The Complete Animated Series. Randall came away impressed by the content, packaging, and the extra goodies in this comprehensive set — so consider yourself lucky if Santa leaves it under your tree! Also online is my review of The Tale of Despereaux, a film I was excited to see based on the previews. Sadly, it ended up being very disappointing.
Getting some more tangible gifts coming their way are the winners of our three Christmas contests: Geraldine of Boca Raton FL will receive a copy of The Little Mermaid II: Return To The Sea DVD; Daniel-Jean of Plattsburgh NY will receive a copy of The Nutty Professor on DVD; and Anthony of Trinity FL is the winner of a big The Tale Of Despereaux prize pack.
Finally, we've got a huge Best of 2008 article just about ready to go. Unfortunately, some technical difficulties are keeping Ben (your usual Tooning In blogging buddy!) offline, which is holding up our putting some finishing touches on the piece. We hope to get that to you ASAP.
Until then, Happy Holidays! — James.