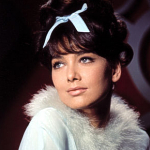 We start this week with some sad news that I just heard about before making this post, that actress and Disney comedienne Suzanne Pleshette has passed away at the age of 70. While she turned up in a variety of different dramatic roles, she'll always be remembered in this household as one of Disney's funniest females, and usually the foil for Dean Jones in a host of very amusing comedies in the 60s and 70s, The Ugly Dachshund, Blackbeard's Ghost and The Shaggy D.A. among them. On television, she of course joined the cast of The Bob Newhart Show throughout the 1970s, playing Newhart's career-minded wife who brought (some) sanity to his mixed-up world, before returning to Disney's to voice the villain Zira in the Studio's first proper video sequel, Lion King II: Simba's Pride. The UK's Guardian online newspaper has a lovely obituary that remembers this talented lady fondly.
---
Now then, on to today's original post! Although I posted it during last week, I'll point you in the direction of our Cinderella II: Dreams Come True review, which is good for a laugh – like many I didn't find much magic to write about – though it continues our quest of completing our backlog of pre-Christmas releases that we're reviewing.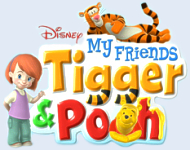 Speaking of which, fresh this morning is my take on the charming new to DVD release My Friends Tigger And Pooh: Super Sleuth Christmas Movie, where the bear of very little thought finds the Hundred Acre Wood's gone CGI and welcomed a new friend in Darby, the young girl who joins the gang for this series of adventures. You'll have to read my full review to see what I thought, but let me tell you that the theme song has been ringing around my head for days now! Though the animation has been accomplished under television budgets, there's some stuff in here that's quite impressive given those limits and, for pre-schoolers (or otherwise!), I thought this was a lot of very well made fun.
Added to that, Rand has provided us with his comments on The Batman: The Complete Fourth Season – wow, we're already up to fourths, eh? How time flies! Ol' Randall seems pretty impressed by The Bat this time around, remarking that things "finally clicked this season", with a show that was allowed to "grow up and become more sophisticated". Saying that "Season Five promised to be pretty cool", Rand also has good words for the tech specs: "near perfection" is how he describes the video, and the audio gets some "oomph". With a decent featurette, fans can't go wrong at under $20 for a two-disc set.
---
And that's not all folks! Our own new kid on the block, Jeremie Noyer, is back already with another new interview. Tied to last fall's Pixar Shorts Collection, Jeremie spoke to prolific composer Michael Giacchino about scoring the music for the studio's two most recent short films, One Man Band and Lifted, both of which are to be found on that DVD compilation. It's a nice little discussion about his approach and appreciation of the short film format that's sure to interest his many – and growing – fans!
Keep an eye peeled for more new additions through the week as Rand and I post more of those December titles, so stay tooned! – Ben.