Thanks to BCI/Eclipse, we've a double dose of classic Filmation entertainment to give away – both to one lucky winner!
…And that one winning name is: Jason Sliva of Richmond, TX!
Congratulations…your DVDs will be with you shortly. Stay tooned for more contests and giveaways from Animated Views!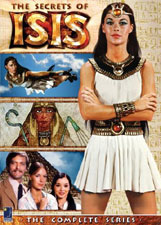 •
The Secrets Of Isis
is the classic 1975 live-action series that saw schoolteacher Andrea Thomas transform into a superheroine with the powers of an Egyptian goddess, using her abilities to help the students at her school!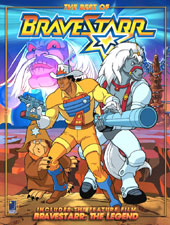 •
The Best of BraveStarr
finds Marshall Bravestarr fighting Tex Hex and his gang of robots and fiends cowboy-style on the planet of New Texas in an action-packed collection that also includes the theatrical feature film
BraveStarr: The Legend
!
EXTRA! The Best Of BraveStarr made our Best Of 2007 picks!