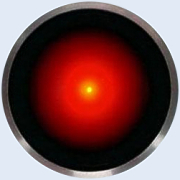 My thanks to Rand for jumping in last week while I went under the laser for corrective eye surgery. Wow, what an amazing experience! I can honestly recommend it for anyone even considering the treatment…at least go along for a no strings attached consultation. The actual process, which I won't go into here, was akin to looking into the HAL-9000 computer interface in Stanley Kubrick's 2001: A Space Odyssey: simply a rounded piece of equipment with a red dot in the center of it. I really was expecting it to talk back to me…or was that the effect of the eye drops that had introduced the numbness!? All I had to do was stare at the dot, which I would told would blink for a few seconds, and then all done. Literally, although the entire visit (including form filling, pre-checks, eye readings and full consultation) took a few hours, the actual treatment was totally painless and over in a couple of minutes. I could then literally stand up and take in things I hadn't been able to see when I first walked into the room. Again, wow! My only concessions so far have been to wear my shades in bright light, and plastic shields at night to prevent accidental touch (for this first week only), which is nothing in return for 20/20 vision. Truly amazing.
---
Now back to site topics, and what do we have for you today? Rand mentioned to keep an eye out (haha, stop laughing at the back!) for his latest review, The Super Powers Team: Galactic Guardians, which packs in the final run of episodes featuring the original Super Friends. Calling the set a "must own" for fans of the previous series, Rand says this 1985 program "is clearly a step in the right direction" towards the "level of sophistication that would be seen in the DC shows of the 1990s and 2000s", adding that "the Super Friends end their long television run on a relatively high note".
---
Out tomorrow on DVD and Blu-Ray Disc is Disney's blockbuster of the year, Pirates Of The Caribbean: At World's End. Although we'll not be covering this one in our reviews section, we did get sent an early copy which warrants some comments (for my thoughts on the film itself I'll point you in this direction). The new DVD is something rather odd: going for the 2-disc "limited" edition, one might expect to find the kind of booty we've come to enjoy on previous Pirates DVDs…namely the audio commentary tracks. The first (admittedly shorter) film had three of them, while Dead Man's Chest only managed one, with the film's writers. This time around there's nary a speaker in sight, which is probably more down to the fact that the movie is (over)long enough and disc space is tight.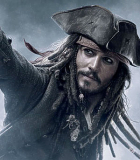 One might think that a double dip or Blu-Ray is the reasoning behind holding back this material, but it turns out that the hi-def disc also misses out in this department. Perhaps director Gore Verbinski and his cast and, ahem, crew, have run out of things to say on the subject, in which case good on them for not trying to fill otherwise wasted space on trite comments. Maybe we'll get the 10th Anniversary edition in a few years and some (always better) retrospective remarks might make more sense. In all other areas, the Pirates 3 discs will float your boat, but won't sink it with a heavy load. The second DVD disc is a fairly lightweight affair, covering all the required bases but not uncovering any real treasures, while the only thing the Blu-Ray seems to add (in addition to an animated menu host and these same extras in high definition) is a more in-depth deconstruction of the Maelstrom sequence towards the film's end.
Naturally, if you enjoyed the first two films, there's more of everything in this last one (maybe too much more!), and quite unintentionally amusing I'm sure is that Disney has seen fit to include an insert in the package that answers some of the many questions moviegoers had! That's right…the movie itself is so overburdened with ideas that the Studio has felt the need to actually explain some vital plot points in a supplemental listing! However, despite some of these confusing story strands, as one of the biggest hits of the summer and what has become a beloved franchise thanks to Johnny Depp's always entertaining Jack Sparrow, Pirates: At World's End is sure to be just as massive a hit with home audiences. It's out tomorrow and available to purchase through our Amazon links in both standard 2-Disc DVD and the hi-def 2-Disc Blu-Ray format at very reasonable savings.
I'll be back later this week with a full look at WB's Looney Tunes 5, so stay tooned! – Ben.