Welcome To MIA-DVD!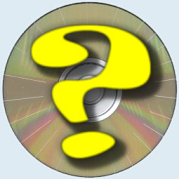 We all love our DVD collections. To be able to instantly pick a slice of animation history and have it flashing up on the screen in a matter of minutes is one of the pure joys of the format. Snow White And The Seven Dwarfs, Pinocchio, Fantasia…all these were wish-list worthy even back in the days of VHS, let alone DVD! And yet, now all the Disney classics have been released to the format in one way or another, there to be viewed whenever we like.
But…what about other animated movies from other creators and studios – there's a wealth of features and shorts that have yet to see the light of disc, especially those from far away lands (read: France)!
Our purpose here at MIA-DVD is to compile the most concise listing we can of American and international feature films and cartoon short series as yet unavailable in respectable Region 1 DVD editions, and you can help! Just submit your hard-to-find wish-list titles, or let us know when and where it's available around the world – we'll keep the list periodically updated.
Now, we're really talking mainstream or independent animated features, as well as some well regarded shorts; though there are hundreds – if not thousands – of routine Japanese mangas and el cheapo fairytale knock-offs that you might recall as being "great" as a kid, we're typically looking for the high quality stuff…popular, obscure, and commercial titles that really should have seen the light of day on DVD by now.
Movies such as Twice Upon A Time, The Smurfs And The Magic Flute and, of course, Song Of The South. Sometimes a movie may be out in a totally unacceptable Region 1 edition (think The Last Unicorn or The Plague Dogs) while a better version is available elsewhere.
So, let's take a little look at what we're missing, shall we?
---
Twice Upon A Time (1983) – two versions of this somewhat experimental George Lucas-produced stop-motion feature were produced: a slightly trimmed "family friendly" PG version previously issued on LaserDisc, and an alternate version with stronger instances of language. Warner Home Video holds the rights, but despite requests, so no signs of revisiting the title any time soon.
---
The Smurfs And The Magic Flute (1976) – before Hanna-Barbera's popular television series brought them to the world's attention, the odd little blue folk were huge around the globe and were the stars of this very rarely seen full-length feature. Although an English-language soundtrack exists, the film has never been issued on home video.
---
The Last Unicorn (1982) – Rankin/Bass' animated take on Peter S Beagle's mythical epic fared badly on Artisan's DVD release, with no extras and an unrestored cropped pan-and-scan print. Bad, bad, bad! In Germany, Concorde Home Video's DVD features a remastered anamorphic widescreen, 5.1 English sound, with trailers and frame gallery. This edition is rumored to be making its US debut early in 2007!
---
The Plague Dogs (1882) – Another classic work of literature had its animated adaptation muddled up by the DVD distributors, who elected to release the truncated 1984 "happy-ending" cut which loses approximately 20 minutes of fully animated, completed material released internationally. In addition, the current US DVD has no extras. Big Sky's DVD from Australia has both this cut and the fully uncut version, presented in correct open matte full-frame, and a trailer.
---
Song Of The South (1946) – Now, we all know about this one! Please don't be duped into springing for bootlegs: Song Of The South has never appeared anywhere in the world on an official DVD release. The closest this classic motion picture ever got was a Japanese LaserDisc pressing that contained subtitles on the songs (a second audio track provided the original English track), while a near-lengendary Hong Kong pressing was completely subtitle-free and the source for many of the "rare" versions that pop up from time to time on DVD-R. For much, much more on Song Of The South, please refer to Chris Willis' amazing online archive.
---
We KNOW there are many more titles out there, and we'll keep trawling, but we need your help!
Submit your Missing-In-Action titles here, and please be sure to provide any movie links or those to where the film is available in a significantly better edition in another country.