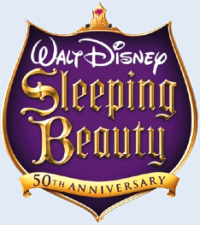 Disney will no doubt be claiming record number sales of Sleeping Beauty on DVD and Blu-ray Disc (figures have yet to be officially released), which is a far cry from when the film first debuted on home video…and was a resounding flop. But then, they were asking $80 for a pan-and-scanned VHS! Currently going for around $20 in a deluxe new Platinum Edition version, the sales of the Blu-ray is what's getting the attention: it's arguably the first really important catalog title on the format; a true all-round crowd pleaser that is appealing to all members of a Blu-ray family. Add to that the extremely clever gimmick of bundling in the regular DVD of the movie in the same pack and, as Disney says, standard definition viewers can buy the future-proof hi-def package now and still watch the film right away. Very, very smart marketing.
And just how did this classic slice of entertainment come to be created anyway? Following his conversation with vocalist Mary Costa, today Jeremie Noyer joins a recent roundtable discussion to speak with Marc Davis' collaborator Burny Mattinson about the development of perhaps Sleeping Beauty's most iconic character, the villainous witch Maleficent, surely one of the most pure-evil personalities in all of Disney. Ice cold and truly terrifying (the villain, of course, not Burny!) we find out about the thinking behind her thinking as well as a glimpse at some terrific production art.
---
Also today, Rodney Figueiredo has added his latest to our review section, the Schoolhouse Rock!: Election Collection, as promised last week. Just in time for the November polls, this is clearly a walk down Nostalgia Lane for Rodney, who enthuses about the show and this new DVD, even if the majority of the material has been previously released. However, a couple of exclusive supplements certainly get the Figueiredo vote!
---
It's a busy day! Just added to our Sleeping Beauty Awakes! page is a selection of fascinating Film Facts, provided to us by Disney, that look at the production of the film and serve up a number of interesting did-you-know slices of trivia!
Tomorrow, Jeremie reports on how the film was spruced up for its current 49th Anniversary (yeah, yeah, okay)…50th Anniversary edition. Stay tooned! – Ben.