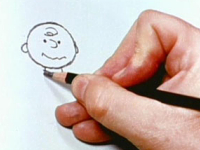 Before we make it to those announcements, first up this week, we're getting ready for a whole heap of
Charlie Brown
as Rand is going to be swooping in with his take on the new
Charlie Brown Holiday Collection
, which gathers a bunch of themed episodes.
As a primer, he's just posted his comments on A Boy Named Charlie Brown, a vintage 1963 documentary that was never aired and is available exclusively through the Charles M Schultz Museum's online store. For a 26 minute show, Rand certainly has a lot to say, and it sounds fascinating, coming as it did between the original strips and the move to the animated specials that brought the Peanuts gang to screens. A nice look back, and a nice review!
---
Although many of these were circulated last week, I thought I'd bring us up to date on these new DVD and Blu-ray Disc announcements for those who may have missed them:
Nothing to do with animation, but the hysterical Three Amigos-like comedy Tropic Thunder will come to disc on November 18, in two-disc DVD ($24.99) and BD ($29.99) flavors. Cast and filmmaker commentaries, featurettes, profiles, MTV Movie Awards footage, documentary, deleted and extended sequences, alternate ending, rehearsals will all be there waiting for you.
The high octane – and highly enjoyable – Wanted hits on December 12 (two-DVD $34.98, BD $39.98), with extended scene, featurettes, music video and digital copy, while the BD adds U-Control, BD-Live and an alternate opening. A Collector's Gift Set (DVD $64.98, BD $69.98) will include postcards and lenticular artwork.
Back to our usual coverings, and The Mask is finally getting the hi-def treatment, coming to BD on December 9 for $28.99. Expect all the previous LaserDisc and DVD extras (commentaries, featurettes, additional scenes) to be carried over.
A couple of live-action titles of note include the Being There: 30th Anniversary Edition (February 2, DVD $19.96 with featurette, BD $28.99 adds additional scenes, alternate ending, gag take), the Douglas Trumbull sci-fi thriller Brainstorm (also February 2, on DVD for $19.97), and the excellent three-part documentary series MGM: When The Lion Roars (January 20, for $29.98 on DVD) which, apart from totally missing out anything on the Lion's cartoon output, is a worthy history of the studio, hosted by Patrick Stewart.
Finally, Rand will probably be excited by The All-New SuperFriends Hour: Season One, Volume 2, a two-disc set containing 32 episodes of Hanna-Barbera's series. A bonus featurette will feature on the $26.99 DVD, which streets January 27.
---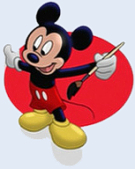 Lastly today, our prolific interviewer Jeremie Noyer serves up another special treat: a peek
behind the scenes at the DisneyToon Studios with story artist Tod Carter
, who reveals the quite frankly bonkers working practices of recent times. After reading this article, you'll truly wonder just how some of these films actually turned out to be anything near watchable at all, not least that there were a few little gems in the mix too.
Best of all, Tod lifts the lid on a couple of un-produced sequels: predictably, Marie was going to become the center of attention in another AristoCats, but can you believe there was a serious move to create the film in CGI? Jeremie's conversation comes complete with some of Tod's original storyboard panels from the films he contributed to…including the ones that never saw the light of day…
Great stuff – stay tooned! – Ben.