Hey guys! Whatta day, with three big new releases from the folks at Disney. Be sure to get your mitts on these volume twos: The Muppet Show, Darkwing Duck and The Tick, all out this very Tuesday. Naturally, we'll have reviews up soon for all of those titles, and don't forget that tonight sees the close of our two giveaways, for Darkwing itself, and the effects-fuelled 300.
---
The other big news today is that Paul Allen, the multibillionaire co-founder of Microsoft and whose $500 million investment in DreamWorks was instrumental in the founding of that company, has announced his intention to distance himself from DreamWorks Animation SKG, selling off a "significant portion" (amounting to $150m) of DWA stock back to the company and an additional ten million shares to the public. The exercise will leave him with just 7% of the company, meaning he will also give up his seat on the board.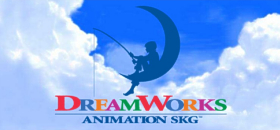 Allen has been looking to recoup his investment in the whole DreamWorks enterprise for a while now, but has been doing things by the book and at the right time, including the initial public flotation of DWA in October 2004 and the $1.6 billion sale of the live-action unit to Paramount Pictures, which rewarded him with the first profit he'd seen from the deal. DWA honcho Jeffrey Katzenberg has said Allen will remain an "adviser" to the company, while Allen himself remarked that he was "pleased to have been a principal investor in DreamWorks since its inception and proud of the company's many successes".
This further puts DreamWorks Animation in an interesting place, almost as a major independent, but a public company with strong studio ties. With such a leaning on the popular but creatively weakening Shrek sequels and no other franchise friendly titles propelling the studio, analysts will be looking to their upcoming slate to pull another series out of the mix. They've an interesting bunch in the making…but let's hope Katz and the kids keep their eyes on delivering the goods and not too closely on the bottom line. If they can get away from just being the guys who brought us Shrek and come up with a true classic of their own, I think we'll be hearing from them for a good time to come.
– Ben.