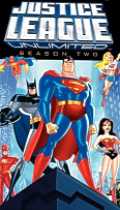 Well, there's no denying that we've been a bit slack here at the ol' Views while other things have been taking up our lives. Rand's jumped in feet first a couple of times to pick us up, but with a baby on the way you'll understand that he can't be everywhere at once! Even so, he's certainly kept our reviews coming, with a look back at Justice League: Season One and the soon to be joined by Season Two The Venture Bros.: Season One. Both reviews have been added in anticipation of the new releases of their second seasons coming to disc, so it's a good time to catch up! In fact, once you're done there, you can jump instantly to Rand's brand new take on the recently released Justice League: Season Two. Calling it "a delightful send-off", this set completes the show on DVD "with a collection of episodes that explores all aspects of the DC Comics universe". As well as all that – hey, we're back with a bang! – we have the chance for two readers to win the JLU:S2 set themselves, with our latest Contest Corner giveaway!
Yep, Rand's been a busy guy! As for my own recent no-shows, you might recall that I had a PC virus a while back, and I'm only just coming out of the dark regarding the effects losing my computer had on my work for both Animated News & Views and on other projects. You'll find a little recap on my recent woes and why I haven't been showing up for these Tooning In… updates here, but rest assured that updating the site more often is something we're working on.
---
While I have been absent, the news doesn't stop coming, of course, and I'd like to welcome a new member to our team, Jeroen, who's been more than plugging the gaps at our toon headlines sister site Animated News and is proving to be a sterling addition to our group.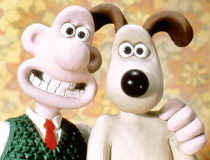 One tidbit that I'm happy to hear is that Aardman Features, home to Chicken Run and Wallace & Gromit have quickly set up shop under a new home at Sony Pictures, after their deal with DreamWorks Animation was Flushed Away earlier this year due to the poor box office performance of that film. I actually found Flushed to be a great little film, and didn't think the claymation masters would have a tough time finding new digs. While that means that the collaboration of Tortoise And The Hare is probably now dead for sure, and that John Cleese's Crood Awakaning will now see the light of day purely as a DreamWorks movie, Aardman isn't losing any time making sure they have a home run with their first hit out of the Sony door, with Nick Park hard at work bringing back Wallace and Gromit to the big screen. It seems, with their impressive contributions to numerous high-profile special effects pictures, not least this summer's Spidey 3, and their recent run of features The Polar Express, Monster House, Open Season and the upcoming Surf's Up, that Sony really wants a piece of the lucrative animation pie, and their partnership with Aardman's unique, somewhat "old school" techniques will at least offer them variety alongside quantity. I wish 'em all the best of luck.
---

Good news too for Disney fans of the company's Walt Disney Treasures line, which I am sure you'll have heard by now will incorporate a couple of titles intended for Roy Disney's just-launched Legacy Collection for next wave, to hit as usual in December. Interestingly, the Roy-sponsored True Life Adventure collections issues last year were once all intended as Treasures before they got put on hold. This spring was to have seen the debut of three more titles in the Legacy line: Oswald The Lucky Rabbit, the Walt Disney-Salvador Dali collaboration Destino and the previously announced DisneyLand: Secrets, Stories And Magic Of The Happiest Place On Earth, which was due to come out as a standard disc a couple of years ago but was held back for the Legacy releases. It's been delayed again, but will pop up as part of this December's wave of Treasures, alongside the Oswald Rabbit collection and another volume of The Chronological Donald, which should complete the quack's filmography on DVD.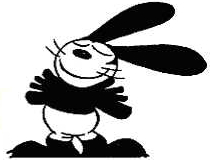 Regular series host Leonard Maltin, who many had worried had departed the line, will again serve as presenter, though where this leaves the Legacy Collection, and specifically Destino, is a mystery. Also, what does this mean for the Treasures? Apart from the Donald Volume 3 set, it's clear that the other titles in the wave – comprising of just three this time around – had been in production as part of other collections, and seem something of a last-minute addition to the Treasures line. Sure, this means our voices were heard, and it's great that the series will continue, but for how long? Although Roy's Legacy Collection website has removed the three intended titles set for release this year, it can only be a matter of time before this new series returns with new content. Personally, I'd like to see the Treasures continue for another, maybe two, seasons, with fan Maltin concentrating on the kind of Disneyana that will appeal to fans of Walt's work. With the Legacy Collection, I'd like to see Roy go even deeper into the real, hardcore archive to bring us collectors' collectors editions. The True Lifes were a great way to start this, and I'd love to see a follow up on some more of Walt's non and semi-animated works, such as the highly personal So Dear To My Heart, still very much overdue a region one DVD release, and of course, Song Of The South, which has been getting some attention again recently as the right ways to getting that film released are discussed.
Perhaps the Legacy Collection could focus on these even more collector-geared editions, perhaps filling in and being more suitable for the long-rumored A Disney Education set, and one on deleted animation from over the years, that could offer up original editions of cartoons as The Three Little Pigs and censored scenes from features as Fantasia, Saludos Amigos and Make Mine Music, all so far released with cuts in their current disc editions. Now those suggestions really would be fitting for any Legacy collection!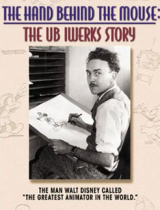 One great thing I'm excited about with the Oswald Rabbit set, whatever the branding that appears on the cover and as if the release of these historic shorts wasn't enough, is the promise that the discs will house the DVD debut of the Ub Iwerks documentary feature The Hand Behind The Mouse! For anyone who has read daughter Leslie Iwerks' accompanying book or have been lucky enough to have seen this film before, you'll know that this documentary, though it dwells on the Oswald years fleetingly, is a perfect fit. For anyone else coming to it for the first time, you're in for a treat! Narrated by Kelsey Grammer, Hand follows the tone set by the earlier Frank And Ollie and that would continue with the biography of Walt himself, The Man Behind The Myth. Originally set for DVD release as far back as 1999, it's finally getting a much deserved issuing in December, and has instantly jumped to the front of the titles I'm anticipating myself at year's end.
---
With all of those exciting announcements going on, no-one seems to be paying much attention to a worrying new Disney trend…aspect ratio conversion.
On the recent, badly handled "Platinum" edition of Peter Pan, a preview for The AristoCats revealed that the film had been cropped to the 1.78:1 of 16×9 widescreen and the native screen dimensions for high-definition disc. The title had been set for a two-disc release until recently, when it was pulled. Though I was hoping for both widescreen and original fullframe on the two discs, the worrying fact that the "2-disc" has disappeared from pre-release promotional material indicates that we may only get a single disc release…and I'm going to wager that we're presented the 1.78:1 ratio only.
After years of presenting widescreen formatted films in chopped up pan-and-scan editions, Disney now seems to be going the opposite way, cropping fullframe movies for their eventual hi-def debut on the Mouse House's format of choice, Blu-Ray.
Just announced is The Jungle Book: Platinum Edition, which will apparently offer up the movie "original theatrical aspect ratio" of 1.75:1. So what's the problem? More image left and right, right? Wrong! Since Sleeping Beauty's epic widescreen ratio, all of Disney's animated films were animated to "open matte", full negative Academy ratios of 1.37:1. The Jungle Book, in all previous home video incarnations, has always been presented in its "original theatrical aspect ratio" of 1.33:1 (close enough to 1.37). Now that 1.78:1 hi-def programming is becoming the norm for mastering, guess what? All of Disney's post Beauty features will now get their tops and bottoms removed for home video.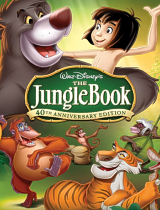 The Sword In The Stone, One Hundred And One Dalmatians, Jungle Book, AristoCats – and it's already happened to Robin Hood – will all come out again in their "original theatrical aspect ratios". In a way, that's a true statement, but just as we've been given fullframe and widescreen in the past, the "new" transfers (specifically being made for future Blu-Ray discs remember), should sit side by side with the original negative ratio too. But we won't get it, not least because Disney won't want to be accused of simply cutting off the top and bottom of the frame to create a widescreen frame (but which is exactly what is happening).
Walt preferred producing his animated films in this dual ratio configuration as it meant the ratio could be framed and cropped as intended in theaters, but was also the right shape for later TV showings. Now it seems it's 1.78:1 all the way, and the day when older 1.33 programming is cropped, as the 1960s theatrical re-issue of Gone With The Wind was, is not too far off. It's already happening with archive footage being excerpted within documentaries being made nowadays, and often badly, without the re-framing needed to balance out the losing of heads and the like. For all those getting excited about getting some extra picture info left and right, you're in for a shock. All we'll be getting is "missing" picture info top and bottom, and without, it looks like, a reassuring original full-frame version alongside to have safe too.
I'm all for originally intended ratios, but it's clear here that both were intended for different screening formats. So while I don't have a problem with cutting off the top and bottom of the image for the sake of "theatrical presentation", not offering both formatted framing ratios after we've had to put up with many chopped up frames over the years is a poor decision. Yet another "Platinum", before release, looks to be another waste of time, especially if the lion's share of the supplemental material is once again recycled from previous releases. After the Peter Pan fiasco, I'm not putting anything past them.
---
After all the good news today – hey, what a post! – I didn't want to sign off on a down note, so some good news for readers of the site: we'll be announcing some big news soon on some site updates across News & Views, but in the short-term, look for several reviews coming up through this week as I get back on track to cover some major recent releases.
Lastly, and way overdue, are the names of the winners of our recent Flushed Away giveaway. You'll find more details on our Contest Corner page, but in the meantime congratulations to Jonathan Hammack, who wins a widescreen edition, and our fullscreen winner Tony Howell – your DVDs are finally on their way!
Stay tooned! – Ben.