DreamWorks Animation has announced a premiere date for their upcoming Trolls Holiday TV special. In addition, they have also revealed that a TV series based on the surprise hit will be coming to Netflix in 2018. A full press release along with promotional images follows.
DreamWorks Trolls Holiday, a half-hour animated musical special that features the A-list talent involved in the highly-successful film franchise that launched last November, is set to premiere Friday, Nov. 24 at 8:30 p.m. ET/PT on NBC.
---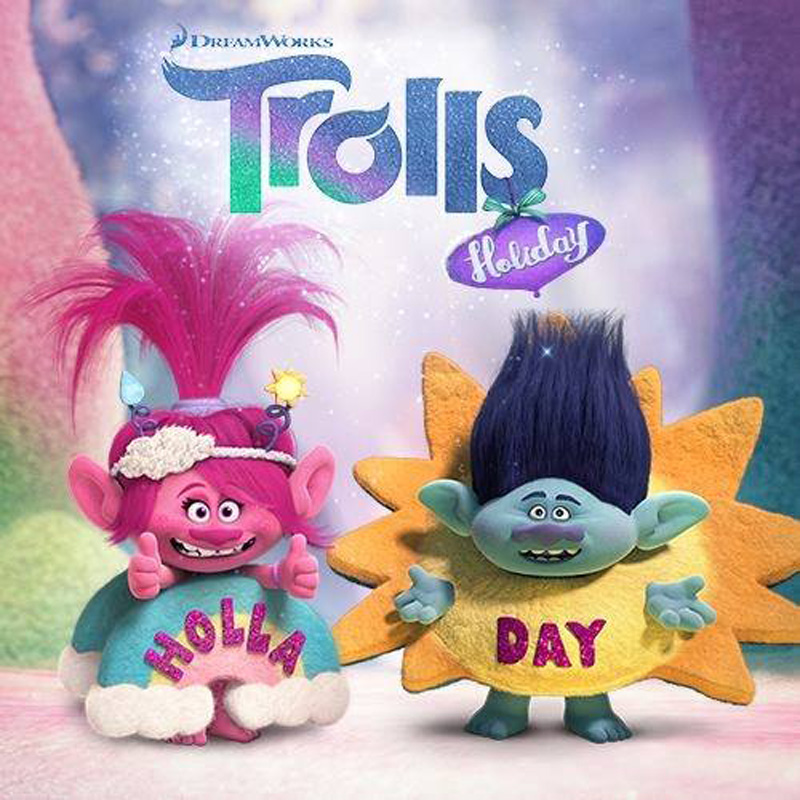 ---
DreamWorks Trolls Holiday marks the return of Anna Kendrick as the voice of Poppy, Justin Timberlake as Branch and Zooey Deschanel as Bridget. The toe-tapping musical special centers on the eternally optimistic Poppy, queen of the Trolls, who learns that the Bergens no longer have any holidays on their calendar. She enlists the help of Branch and the Snack Pack on a mission to fix something that the Bergens don't think is broken.
The feature film DreamWorks Trolls earned more than $153 million domestically, including a $47 million opening weekend, when it was released last fall.
Following its premiere on NBC, DreamWorks Trolls Holiday will be available to own on DVD and digital on November 28 from Universal Pictures Home Entertainment. DreamWorks Trolls Holiday on DVD and digital comes packed with special bonus features, including episodes from various DreamWorks' television series. For a limited time only, the DVD also includes an exclusive gift of two DreamWorks Trolls Holiday sticker sheets.
DreamWorks Trolls Holiday also will be available on Netflix beginning Dec. 6.
Alongside the holiday special, DreamWorks/RCA Records will release the soundtrack, titled "Trolls Holiday," globally on Oct. 27. The seven-track album will feature musical performances from Poppy, Branch and the rest of the cast that appear in the television special.
Continuing the music and dance party into 2018 and beyond, the all-new animated series DreamWorks Trolls: The Beat Goes On will premiere on Jan. 19, 2018, exclusively on Netflix. Picking up where the film left off, the Netflix original series is an all-new chapter in the hair-raising adventures of the Trolls as Poppy, Branch and all of Troll Village keep the party going in their fantastical forest home. Visit Netflix.com/TrollsTheBeatGoesOn for more information.
Josh Bycel and Jonathan Fener are the writers of DreamWorks Trolls Holiday with Joel Crawford directing. The filmmaking team from the first feature film — Gina Shay, Walt Dohrn and Mike Mitchell — serve as executive producers with Holly Edwards producing the DreamWorks Animation production.
---