Walt Disney Animation Studios (November 23 2016), Walt Disney Home Entertainment (March 7 2017), Blu-ray, 3D and DVD discs, 107 mins plus supplements, 1080p high-definition widescreen 2.40:1, DTS-HD Master Audio 7.1, Rated PG, Retail: $39.99
Storyboard:
Young islander Moana longs to break free of her land-bound roots and explore what lies beyond the horizon. When what she thought was a mythical tale turns out to have been true, she heads out into the ocean to find demigod Maui and convince him to help her save her people from desolation…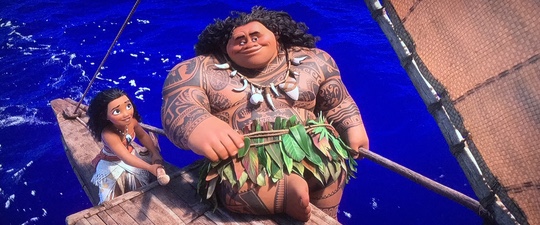 The Sweatbox Review:
I guess the question of which of Disney Animation's two 2016 offerings was the "best" was answered by default during the recent awards season, when the contemporary comedy-thriller Zootopia won over the just as adored traditional musical Moana, taking the major Best Animated Feature prizes at the Golden Globes, Annies and Oscars, the only notable standout against that trend being the British Academy awards, where Universal/Laika's Kubo And The Two Strings perhaps called out to the Brits' much more wide acceptance, adoration and acknowledgment of the stop-motion process thanks to their homegrown nurturing of Aardman Animation in particular.
Indeed, even on the US awards circuit, where Zootopia largely led the way from the start, there was still the feeling that having two horses in the race might split the Disney vote – something that has traditionally occurred when any given film has two or more choices for Best Song and the resulting winner has been from another film entirely – and could have particularly had the Oscar awarded to Kubo (in one of the tightest ballots in years, the international options never stood a chance). Kubo would have been a fine choice, and I can't think of anyone who would have been especially upset if it had taken the gold for being something uniquely different while remaining an entertaining picture.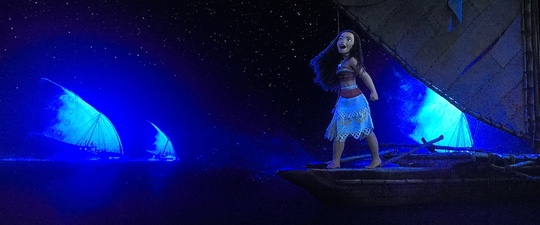 Actually, my biggest "what the…?" moment in Kubo's success has been to see the "no spinoffs, no sequels" principled Travis Knight turn his kudos into a directorial gig for…a Transformers movie!? I had to check it was March 1st and not April when that news was announced and my head is still spinning! Hopefully he won't be the next animation helmer to abandon his craft in pursuit of a blockbuster director career, or will at least bring some more mature depth to the juvenile franchise. Worst would be if this is the last we have seen of him at Laika, a studio he has nurtured into an award-winning producer of unique stop-motion features. I expect Kubo's critical success meant great things for Universal's commitment to bankrolling Laika, and I remain intrigued to see where they venture next…let's hope they do, and with Knight involved.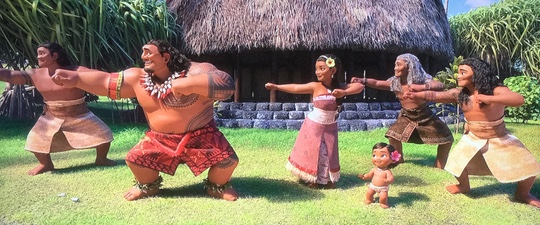 Moana, on the other hand, is the latest in a run of smashes for Disney. If John Lasseter's return to the Studio as part of the merger with Pixar signalled the end of the executive-led era of not-so-great pictures from the Mouse House, and Tangled proved the famed animation unit that kickstarted The Walt Disney Company over 90 years ago was back on track, then the huge blockbuster success of Frozen confirmed that feeling to both the audiences and the artists making these films. Their two releases for 2016 found the unit comfortable and confident in their renewed status: both were throwbacks to the past with modern twists, Zootopia being the kind of animals-in-clothes adventure that hadn't been tackled since the often dark days of the 1970s, combined with a contemporary sensibility, while Moana, a "princess movie" ostensibly, took us to a rarely explored new location for such tales.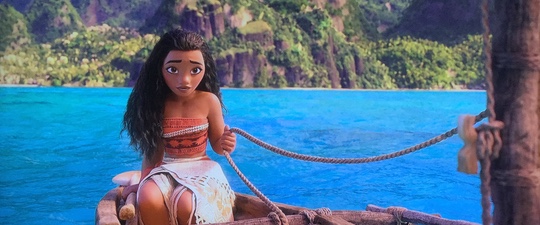 Of course, "diversity" and "inclusivity" are the touchstone keywords of the day, and both films also celebrated this in almost as subversive way as possible, with Zootopia managing to capture the zeitgeist with its deft juggling of multiple themes and tapping into what was happening around the world in 2016, and Moana more overtly championing the cause with its very setting and use of authentic vocalists and designs that reflected a unique culture without stereotypes. Both films were justly seen as being great, although Zootopia probably took the lead because of what it had to say and how it spoke to us, taking on feminism (bunnyism?) and racism among other lofty thoughts for a Disney cartoon.
Moana, conversely, is much more timeless, and wears it's feminism and diversity right on its sleeve, by focusing on an independent and spirited young woman of Polynesian heritage, and its wonderful how this culture has been presented and preserved here, given a typical American animation touch but staying true to its roots by way of authentically cast voice actors. Chief among them is Moana herself, Auli'i Cravalho, who if she didn't already impress here certainly must have done during her barnstorming live performance at this year's Oscars, singing a big song flawlessly live at just the age of 16. Much was made of Moana and Maui's "fuller figures" but, as the supplements here show, this was all done with the input and approval from the Polynesian community and it's actually great to see real life shapes and figures depicted so positively, as opposed to the impossible to achieve sveltness of a Rapunzel, Anna or Elsa.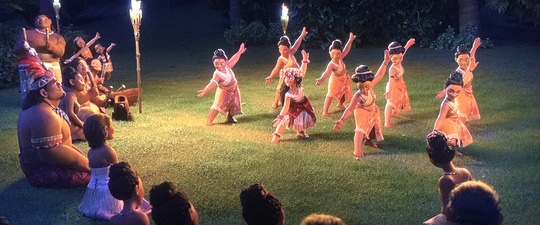 These are excellent role models in looks as well as temperament, and more importantly true to the culture, particularly beautifully depicted in the moments where we see the islanders' rituals and dances. And we see a lot of it: the film's opener Where You Are sets up Moana's world and imminent ascension to becoming village leader (if anything, I found the insistence that she's a "princess" a little heavy handed and more just so she can joint the ever-expanding lineup of Disney Princess consumer products than her actually being "royalty", even in a loose sense of the word). This is a step she isn't yet ready to take, having been drawn to the wider world and having her curiosity get the better of her.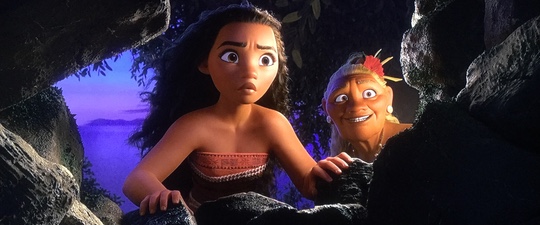 These early scenes are beautiful to take in, with a lovely and lively spirit especially during this first song that took me back to an earlier, simpler time of movie musicals. South Pacific is the obvious comparison, but it's actually very little like that, although there's just a wonderful old fashioned feeling, especially in the sound of the song and the colorful widescreen compositions of the glorious Rogers & Hammerstein screen translations of those films from the 1950s and early 1960s. As is par for the course for the modern Disney heroine, Moana is smart and headstrong, soon finding herself disregarding the wishes of her land-bound father and following the cheeky advice of Grandmother, who provides some nice grounding and later emotional punches even with a light, somewhat impudent touch.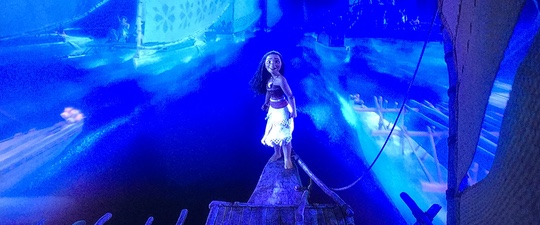 And it's in that tone that Moana really works, being reverential but packed full of modern touches and fun. The film's big ballad, Moana's classic "I Want" song How Far I'll Go is the best Disney tune since Let It Go, helped by being a modern arrangement that the end credit "pop version" can't actually beat, while avoiding the pitfalls of a typical "Disney Princess movie" is the secondary lead, demigod Maui, voiced by none other than Dwayne "The Rock" Johnson and going some way to providing a way in for the guys in the audience. It helps that Maui brings the action-adventure but also a lot of the big laughs, arriving as per directors John Musker and Ron Clements fashion, a good way into the picture – a la the Genie in Aladdin – and at times in danger of stealing the film, especially with the movie's second big song, the impossibly catchy You're Welcome.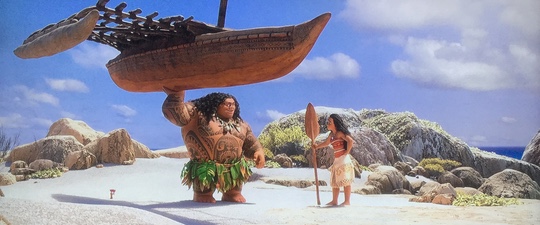 Providing these musical moments are Lin-Manuel Miranda, the stage sensation who seems to have found a new home at Disney with several upcoming projects for the next few years at least, and returning score composer Mark Mancina, working with Opetaia Foa'i to bring an authentic flavor to the arrangements that often recalls Mancina's previous Disney work on Tarzan and, especially, the underrated Brother Bear, which dealt with another, somewhat similar culture unique to themselves. The only song that I didn't feel really fit into Moana's musical soundscape is the glamrock pastiche Shiny, sung by a David Bowie-channeling Jermaine Clement. Since having the soundtrack on a loop in the car since the film's release, Shiny has grown considerably on me as a comic number, but if Bowie was ever in the frame for this it's a shame he wasn't involved as he could have elevated it higher than Clement's perfectly fine performance, but one that feels a little too closely linked to his role in the Rio films.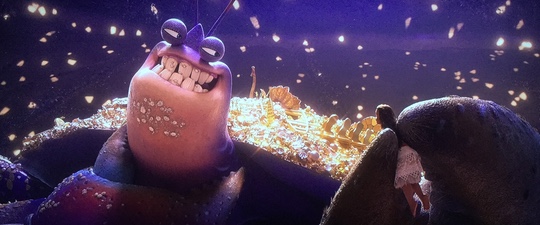 Nevertheless, Shiny does work much better in the film with its, well, shiny visual accompaniment (that, intentionally or not, seems to spoof The Desolation Of Smaug), and makes for a pretty odd but fun moment in a rare adventure musical that really works at weaving the music and songs in with its action elements. This is especially deftly handled in the film's central encounter with the bunch of deadly but teeny coconut-armoured Kakamora tribe, which expertly riffs on a recent massive blockbuster and shows how greatly animation can take from the most disparate of influences and turn them into memorable new experiences. Whichever way you look at it, any Disney film that can reference Mad Mad: Fury Road so brilliantly and right on the button in terms of design, sound and action is tops in my book, and it's a moment that'll bring a big, big smile to those who recognise the nod.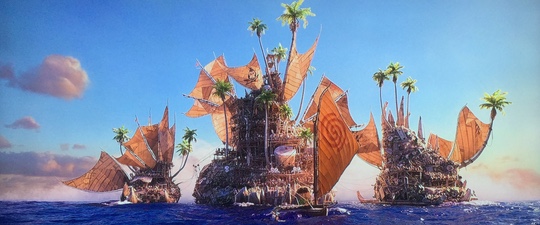 This is all in a film that effortless swings between the comic and the touching, especially as personified by Maui, who has to handle a lot of the exposition and humor. Although Johnson is something of a special effect himself in various franchise pictures, here he has to rely on just his voice alone to carry his character through, and he really shows a sense of self-depreciation in an excellent performance that builds on the already tight script. Maui and Johnson are also aided in their characterization by the contributions of another Aladdin alumni, Eric Goldberg, here bringing a touch of hand-drawn magic to one of Maui's tattoos that acts as something of a conscious or foil to the initially arrogant demigod.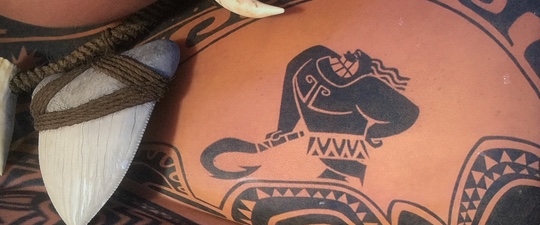 Brilliantly always up to something that visually reflects Maui's inner monologue, this Mini-Maui may remind of the Muses in Ron 'n' John's Hercules, and it's cool that they managed to keep a connection to their traditional animation roots in their first excursion into CGI waters. Although it feels like they're somewhat late to the party after Disney Animation moved to completely computer animated production (ironically after their own The Princess And The Frog failed to make a big enough argument for the method to continue at the Studio) and even after longtime collaborator Glen Keane successfully brought a hand-drawn sensibility to Tangled, Musker & Clements make the jump to CG with style, no-doubt abetted by co-directors Chris Williams and Don Hall, making for the perfect blend of traditional Disney Animation storytelling with the Studio's cutting-edge production techniques.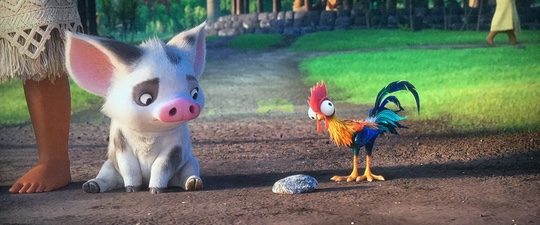 Is Moana perfect? Well, not quite…a little pig companion seen early in the film and an occasional chicken sidekick, Heihei, are by turns cute and extremely funny, but they don't quite gel into the overall tone or make too much of an impact, only appearing briefly or disappearing for whole sequences when not needed. And if there's a downside to the film it's that it can sometimes feel like it's following some well-worn templates, something that one couldn't accuse the equally routine but just odd and unpredictable-enough Zootopia. On the flipside, it's just that kind of familiarity that might just help Moana pip Zootopia to the post, and the callbacks to previous Disney efforts, including such unexpected elements as the Firebird and Sprite from the closing Firebird Suite of Fantasia/2000 and visual echoes from Atlantis: The Lost Empire, are a big part of what makes Moana feel like the comfortable Disney picture that it is.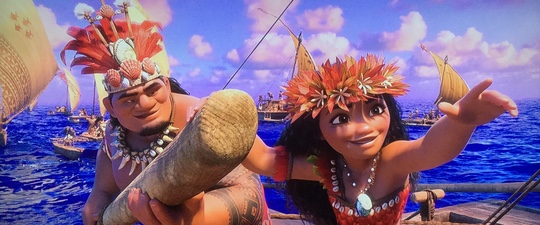 For just when you might mistake the Studio of being ready to ride the crest of their resurgent success and be content to rest on their laurels, it surprises with something like Moana. Zootopia might remind us why the Studio remains relevant in the modern and changing animation landscape, but I've a feeling it will also date faster than most of the Studio's films, while the likes of Moana proves why Disney remains at the absolute top of the animated mountain. There's simply no-one making features like this that work on so many creative and technical levels and that entertain all ages so effortlessly. The directors' decades-long output at the Studio has served them well, and I can't wait to see what John Musker and Ron Clements come up with and where they take us – and Disney – next!
Is This Thing Loaded?
A very welcome return to the big boxset contents that Disney used to award its biggest animated films on LaserDisc and the early days of DVD, Moana is one of the few of the Studio's titles to be awarded the Ultimate Collectors Edition treatment in recent times, with a healthy helping of extras coming along with that promise, including a 3D version of the film that also features the film's accompanying animated short Inner Workings at almost seven minutes. If the likes of Pixar's recent shorts such as Lava or Piper have felt more at times like Disney confections, then Inner Workings is certainly closer to Pixar sensibilities, recalling their Day & Night especially, even if it does feel like the imaginary result of Brad Bird and Milt Kahl working together at the Disney of the mid-1970s!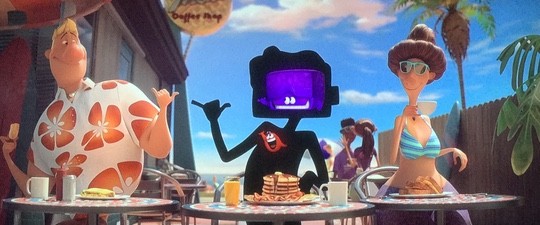 Perhaps coming a little too closely after Pete Docter's quasi-similar Inside Out (I already saw a number of critics mistaking this short for something in connection with that feature), it's actually hard to confuse the two, Inner Workings being much more of a cartoon, and one that wouldn't have been out of place had it actually been made forty or so years ago. Indeed, that intent is clear from the near-Xerox look (albeit in CG, with a lead that looks like a lankier young version of Up's Carl Frederickson!), Jean Michel Jarre-style synthesizer music and thick layer of film grain and subtle gateweaving that totally gives the coloring an aged feel. Its a very fun short, told almost silently, although I did find the grain distracting, especially on the 3D disc (as that platter's lone extra, without the 50-second intro from the producer/director found on the main BD), where it became overbearing at times.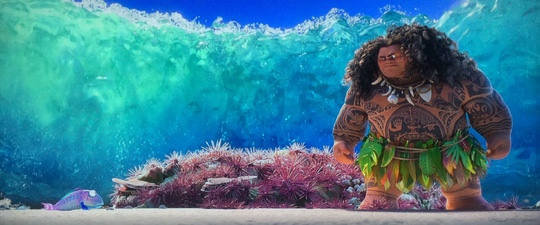 We get another short (that being the operative word!) in the Maui Mini-Movie Gone Fishing (2:29) which, as so many of these kinds of shorts tend to do, feels like some kind of extended deleted scene but is no less amusing for it. Much (much!) longer is a Voice Of The Islands documentary, running a generous half hour plus and covering the genesis of Moana from Ron 'n' John's pitch to Lasseter and their research trip to the Pacific Islands and how it affected and informed their evolving story. As evidenced in the resulting film itself, their visit yielded plenty of material and cultural instances that play roles in Moana's journey, and the sensitive understand handling of that culture is clear, and this piece is as equally interesting in discovering more of these people, their lives and achievements as it is for learning more about how a movie can benefit enormously from trips like these.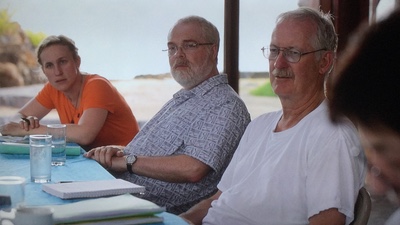 There's interest of a more flippant kind in a four-minute Things You Didn't Know About… collection of brief trivia items featuring the film's directors and primary vocalists and crew running through such important subjects as their favorite colors, Disney songs and what they might shapeshift into given Maui's powers. Further featurettes focus on various elements: Island Fashion (5:13) covers the production design, particularly the characters' costumes, while The Elements Of… looks at additional specific points, including Eric Goldberg's Mini-Maui contributions, the film's awesome water and volcanic effects, as well as advances in simulating authentic-looking animated hair, in a 14-minute Play All selection.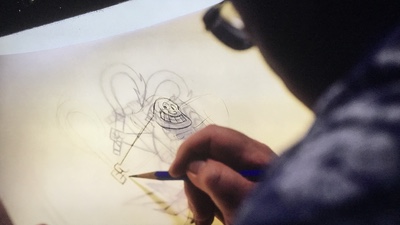 Moana co-composers Mark Mancina and Lin-Manuel Miranda are pretty big names around the modern Disney Studio, and They Know The Way: Making The Music Of Moana takes twelve minutes or so to celebrate their contributions here. Mancina, whose into credit page has forgotten he also worked on the musically similar Brother Bear, has been a Disney associate for a couple of decades now, having been responsible for the current Disney Pictures logo orchestration, while Miranda looks to be the next big thing, cementing his Broadway success with this film and upcoming Disney association as a performer in Mary Poppins Returns and Alan Menken-collaborator on the Studio's upcoming live-action The Little Mermaid redo. Here, they and other members of the crew, including co-writer Opetaia Foa'i, explain their approach to the music and songs, in an insightful piece.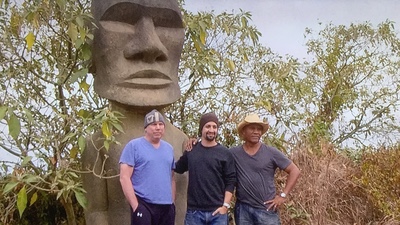 Miranda pops up again to intro a Deleted Song: Warrior Face (3:41), a second song for Maui in which he gives Moana a pep talk, although it's not anywhere as catchy as the character's song that made it into the movie. This segues nicely into a quick Fishing For Easter Eggs (2:52) look at the Hidden Mickeys, Aladdin's lamp and the likes buried into the backgrounds, and a series of Deleted Scenes, running to almost a huge half-hour's worth including intros from Musker and Clements. Presented in storyboard form from earlier versions of the movie, this is more than the usual peek behind the developmental process to offer up entirely different takes on the story.
Included are an alternate first encounter with the ocean for Moana and what would have been an exciting sea chase for her and her six (eventually deleted) brothers, to an extended childhood period for our heroine, more Grandmother, and a suspenseful but too drawn-out clash with an eight-eyed bat. Less lost moments from the film and more drastically different versions from alternate story takes, much of the same information is ultimately imparted in the final film, although one scene somewhat touches on the insular nature of the islanders that I felt was kind of missing in the eventual film and the notion of an early canoe race sounds fun, even if a Moana trying to prove herself amongst her six brothers would have leaned a little too closely to the Disney stereotype.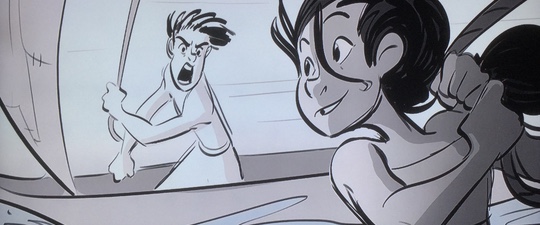 The film's signature "I Want" song is highlighted in a couple of final clips, including the How Far I'll Go music video performed by Alessia Cara (3:04) as heard over Moana's end credits, which seems a little out of sync a couple of times throughout and doesn't quite work as a lifted song, lyrically, from the context of the movie even if the pop production is more than fine. Then How Far I'll Go Around The World presents one of those multi-language reels (2:44) that switches between no less than twenty-four different dialects and just goes to show how perfectly the Studio continues to dub its films into not only near mouth-accurate translations but how great the local vocal artists are in being able to replicating the original tone of voice and intonations.
Directors' tracks have unfortunately gone missing on Disney's recent animated feature releases on home video, as seems to be the Studio's practice even on feature-packed discs for some reason, so it's an unexpected but very welcome surprise to find Ron 'n' John pairing up for a full-length Audio Commentary here. It's great to hear these two old hands get enthusiastic about their latest film, in which the role of Maui changed a great deal from being the original hero of the film to becoming second banana to Moana, who emerged during the development process, and not appearing until much later in the story, until the balance between the characters became more of a two-hander.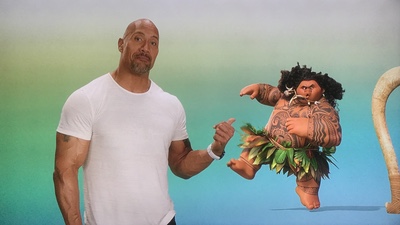 As expected from two guys that have worked together for so long, it's just as fun to soak up the information they spill out as it is to hear them speaking over each other and finishing up each other's sentences, with remarks on various characters (including the conscious decision to not make Moana a typical Disney orphan) an production choices, in a lively, packed and entertaining track that will reward fans of the film and, indeed, of the directors themselves.
Rounding things up is the usual bunch of Sneak Peeks, including the oft-seen teaser for the new live-action Beauty And The Beast, for which the full trailer has mysteriously not been promoted on disc as much, if at all, as if the Mouse House realises what a potential stinker they have on their hands and has resorted to holding as much back of it as possible… Other than that, it's the usual run of Disney-branded products on show, from Disney Channel offerings to the movie's themed Aulani vacation resort and the teaser for Cars 3 which, frankly, I had totally forgotten was coming out in under three months. Can't you feel that palpable excitement?
Case Study:
As handsome as the movie's designs and the disc's visuals, this UCE package returns to the lenticular-fronted slipcovers of a couple of years back, with a beautiful image that has impressive depth and clarity. Both the 3D and regular Blu-ray covers have pleasing sleeves, but this one pips it to the post. I'm not too much of a fan of the stacking method used for the three discs inside but it's no great shakes. Also in the pack is a foldout card to redeem a Digital HD copy, which doubles as the set's Movie Rewards code.
Ink And Paint:
Three discs show off the film to varying degrees of spectacular presentation, starting with this pack's superlative 3D rendering. I'm still not that much of a fan of the process, but if there's a movie that could convince anyone otherwise then it's Moana, whose bright colors help to overcome the dimming effect the dimensional specs bring about. A high-contrast image also assists in giving the frame great depth, especially in the backgrounds and the terrific use of water that really does stretch off into the horizons but has bulk to it thanks to the extra plane. It's consistent, too, often having fun with the format but never really calling attention to itself. It's been a while since I've been truly wowed by a 3D presentation, but this certainly did it; a high bitrate that constantly hovers around 30mbs means the feature is nothing short of reference demo quality.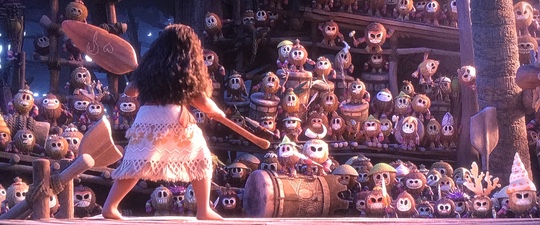 For those without dimensional setups, the included HD presentation is equally stunning, with the same high-contrast image looking super-sharp and multilayered. In a film filled with gorgeous visuals, it's hard to pick between several, including the beautiful ending, but Chapter 10's Kakamora attack must be the film's standout moment, beautifully lit and rendered, and filled with action and comedy…this has to be the animated demo moment of 2017 on home video, especially in its ultra-widescreen framing that looks a little wider than the advertised 2.40:1 ratio. Lastly the enclosed DVD drops to standard definition only, naturally, but it's still a very solid offering, without noticeable banding or color bleed issues despite the saturated colour pallete. This beautifully designed and animated film looks absolutely beautiful on disc.
Scratch Tracks:
Carried by Mark Mancina's score, Moana's 7.1 DTS mix works equally hard at wowing us with its soundtrack as the image effortlessly impresses. Chapter 10 again is the demo moment that shines, but several other moments are reference quality, especially the songs How Far I'll Go and You're Welcome, and especially the film's exciting climax when it breaks for a deeply felt and impactful quiet moment, where again the music and visuals work perfectly in harmony and even elevate the storytelling. A more perfect audio and video treat you'll be hard pressed to find this year, I think.
Final Cut:
Moana proves an affirmation that Ron Clements and John Musker are as Disney as Disney comes, and their work here with Chris Williams and Don Hall sees them handing down this baked-in sensibility to the next generation. More excitingly, the CG medium seems to have revitalised the pair, who must be Disney's most commercially successful directing duo by now, and the film's huge popularity surely means they'll get the greenlight on whatever next great adventure they wish to take us on.
Equally exciting is the return to the Ultimate Editions of old, with a more than decent helping of extras and the bonus of a 3D presentation, which might not be everyone's cup of tea, or even appropriate for every film, but here provides a reminder about how well the format can work, and the addition and welcome return of an audio commentary track really helps to make this feel this set is as much a celebration of Moana's directors as it does serve up a stunning presentation of the film itself. A clear recommendation, if you find yourself enjoying Moana for the first or tenth time, then you're welcome!
Animated Classic or Back To The Drawing Board?