No, you didn't read that wrong, although it's not strictly true either! To promote the home release of its new version of Pete's Dragon, Walt Disney Home Entertainment has been sending out a very special package to select review websites: a clamshell VHS edition of the movie!
The clamshell doesn't actually contain an old-school tape but a digital HD code for review purposes, although the nostalgic value will be high for those that remember the original movie on VHS for real. GeekDad has more, and even compares both versions for some real nostalgia!
Here are images of Animated Views' copy of the case, including one lined up with some genuine Disney classic clamshells! Look for our full review of the more readily available Blu-ray edition – available to own now – coming in the next few days…
---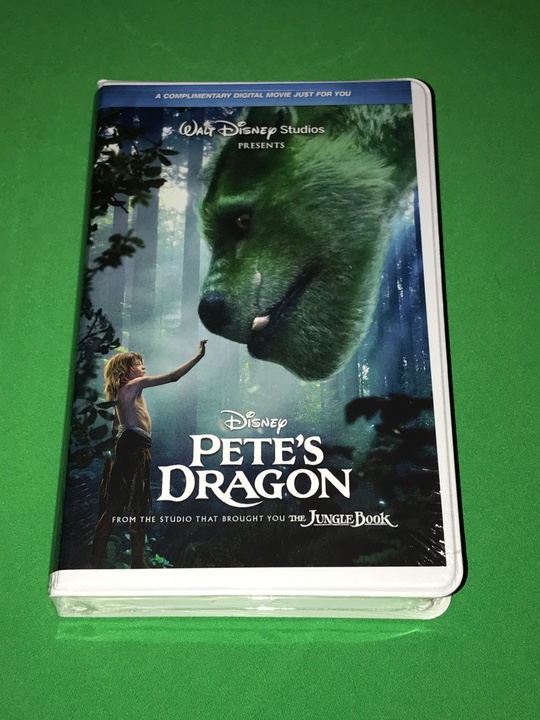 ---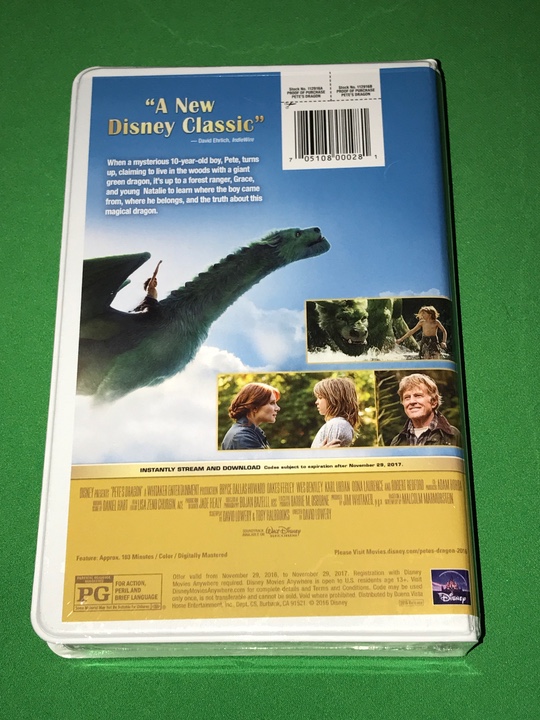 ---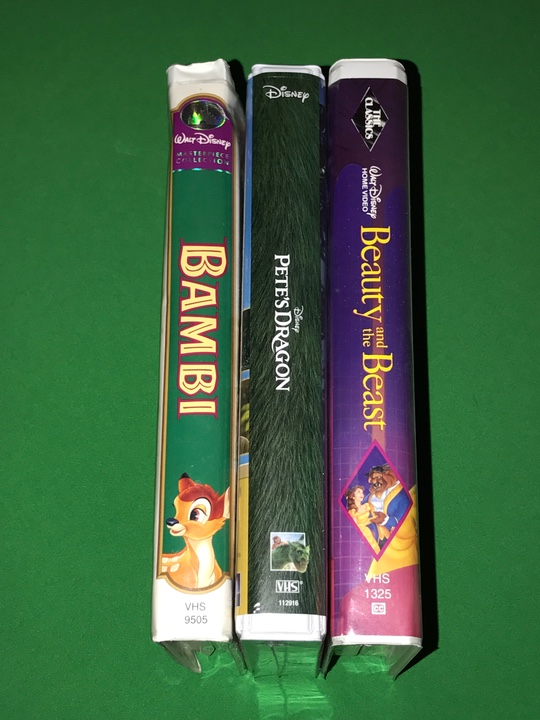 ---
Disney's Pete's Dragon is available to own on Blu-ray now!
[AMZ]B01I0RFN38[/AMZ]