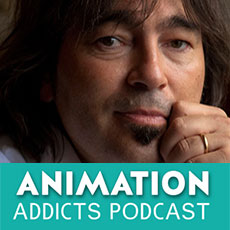 Learn more about The Rotoscopers!
Mason and Chelsea chat with the French director of Road to El Dorado, Shark Tale, and A Monster in Paris, Mr. Bibo Bergeron!
Highlights
How Bibo got into animation.
The people that helped him get where he is.
Comments on the making of A Monster in Paris
What he's doing now and what we have to look forward to.
Don't forget to use the hashtags #AnimAddicts and #AnimAddicts114 when talking about this episode on Twitter!