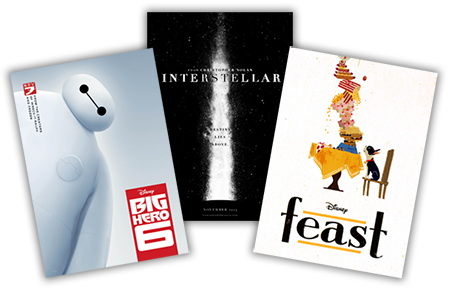 Disney took home both animated Oscars this year winning the Best Animated Feature award for Big Hero 6 and the Best Animated Short award for Feast. Interstellar won the trophy for Visual Effects.
Big Hero 6 beat out How To Train Your Dragon 2, Song of the Sea, The Boxtrolls, and The Tale of Princess Kaguya. Feast topped The Bigger Picture, The Dam Keeper, Me and My Moulton, and A Single Life.
This is second time Disney has won the Best Animated Feature Academy Award since its inception in 2001. They previously won last year for Frozen. Disney has won the Shorts category 15 times, with the last coming in 2012 for Paperman.
The Lego Movie lost its bid for Best Original Song for Everything Is Awesome.
If you played, be sure to check out the results of our Oscar contest.