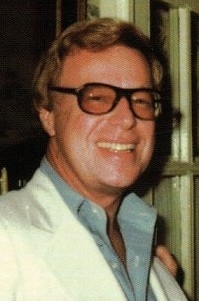 Arthur Rankin Jr.–half of Rankin/Bass Productions–has passed away, The Hollywood Reporter tells us. Along with co-founder Jules Bass, the animator, writer and director was responsible for a seemingly endless number of animated TV productions. The most notable of these, of course, was 1964's Rudolph the Red-Nosed Reindeer, which approaches its 50th anniversary this year and is quite possibly the most watched Christmas special of all time. This was followed by similar successes, including 1969's Frosty the Snowman and 1970's Santa Claus is Comin' to Town, which featured the voice talents of Fred Astaire and Mickey Rooney.
Rankin was also responsible for a number of theatrical releases, with varying results in terms of box office returns and critical response. Mad Monster Party was the first of these, a stop-motion comedy that starred Boris Karloff and Phyllis Diller. This was followed years later by a very limited theatrical run for Rudolph and Frosty's Christmas in July in the summer of 1979, but it flopped badly, resulting in it becoming a TV movie later that year. The Last Unicorn was also a financial bomb when it came to theaters in 1982, but has since earned an enormous fan following. Finally, The King and I, released in 1999, was such a commercial disaster that Rodgers and Hammerstein Productions vowed to never allow any of their musicals be adapted into animated movies ever again.
But Rankin/Bass still found plenty of positive reception on television, and not just when it came to holiday specials. In 1977, an animated version of The Hobbit was aired on NBC over Thanksgiving weekend to strong ratings, which was followed by its "sequel" The Return of the King in 1980. But one of their most popular hits came in the 80s, when Thundercats debuted in 1985. It lasted more than 100 episodes. Bass was 89 years old when he died.