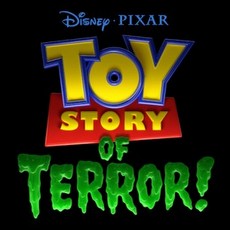 Earlier this week, Disney revealed more info on the previously-announced Toy Story of Terror, a 30-minute special airing on the ABC network in time for Halloween. According to TV Guide, the project begins with Bonnie, her mother and, of course, Woody and the gang on a road trip to see Bonnie's grandmother, when their car gets a flat tire. Forced to spend the night at a motel, the toys become entangled in a whodunnit mystery after one of them goes missing.
Interestingly, Toy Story of Terror shares certain similarities to an early draft of Toy Story 3, written by Bill and Cheri Steinkellner, with revisions by David Guion and Michaelk Handelman. They submitted the screenplay during the mid-2000s, as Disney considered making Toy Story 3 without Pixar's involvement. In the Steinkellners' version of Toy Story 3, Woody, Buzz, Jessie and the other toys are sent to Andy's grandmother's attic, where characters begin to disappear one by one.
But are the similarities merely coincidental? It wouldn't be the first time Pixar has used a previously-abandoned concept for a new project. AnimatedViews.com reached out to the Steinkellners for a comment on the matter. While the Steinkellners declined to comment, they expressed fond memories of writing their draft of Toy Story 3. Perhaps they, like the rest of us, will finally get to see their screenplay brought to life – albeit with some major changes – when Toy Story of Terror airs on ABC this October.

---
---
---