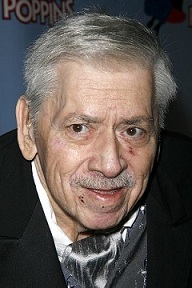 In news that will be sad to Disney fans around the world, Robert Sherman — who with his brother Richard wrote countless songs for Disney and other movie studios — has passed away at age 86. According to Theme Park Insider, his son, Jeffery, posted the tragic news on his Facebook page, making the following statement:
"My Dad, Robert B. Sherman, passed away tonight in London. He went peacefully after months of truly valiantly fending off death. He loved life and his dear heart finally slowed to a stop when he could fight no more.
I will write more about this incredible man I love and admire so much when I am better rested and composed. He deserves that.
In the meantime, please say a prayer for him. As he said, he wanted to bring happiness to the world and, unquestionably, he succeeded. His love and his prayers, his philosophy and his poetry will live on forever. Forever his songs and his genius will bring hope, joy and love to this small, small world."
The Sherman Brothers, as they came to be known, had a long lasting relationship with Disney, starting with The Sword in the Stone in 1963 and ending with 2000's The Tigger Movie. Within that time, they wrote songs for some of the most beloved of the studio's movies and theme park attractions, including Mary Poppins, The Jungle Book and It's a Small World. In addition to their work with Disney, the duo wrote songs for a number of movies that weren't from the Mouse House, including Chitty Chitty Bang Bang and Charlotte's Web, among many others. The two earned nine Academy Award nominations, and won two, both for Mary Poppins, which won Best Score and for Chim Chim Cher-ee as Best Original Song. Richard Sherman is still an active songwriter for films, most recently writing the song Make Way for Tomorrow Today for 2010's Iron Man 2.