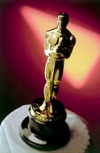 The Oscar nominations for the 83rd annual Academy Awards have been announced, with Toy Story 3 becoming only the third animated feature to land a nod for Best Picture. Halle Berry, Jeff Bridges, Sandra Bullock, Marisa Tomei and Oprah Winfrey will be among the presenters at the ceremony, to be hosted by new Catwoman Anne Hathaway and James Franco and broadcast live on ABC February 27.
In the Best Animated Feature shortlist, How To Train Your Dragon (also a contender for Best Score) and The Illusionist join Toy Story 3. Tim Burton's Alice In Wonderland gets Art Direction and Costume Design nods, and Tangled and Toy Story 3 both feature for Best Song. Toy Story 3 is also up for the Best Adapted Screenplay.
Seemingly mixing films and television specials, nominations for Best Animated Short include Day & Night, The Gruffalo, Let's Pollute, The Lost Thing and Madagascar, carnet de voyage (Madagascar, a Journey Diary). Toy Story 3 and Tron: Legacy are named for Best Sound Editing, with Visual Effects mentions for Alice In Wonderland, Harry Potter: Deathly Hallows and Iron Man 2 among others.
Along with Toy Story 3, other titles in the race for Best Picture include The King's Speech, leading the way with 12 nominations, Black Swan, 127 Hours, The Social Network, True Grit and Inception, although there was no mention for Inception's writer-director Christopher Nolan in the Directing category alongside the other helmers of those Picture nominations.
Don't forget to join Animated Views throughout the telecast for our annual Oscar night Forum Chat, discussing the awards throughout the evening (details to be announced here).
A full list of 2010 Oscar nominations can be seen at AMPAS' official Oscar website here.