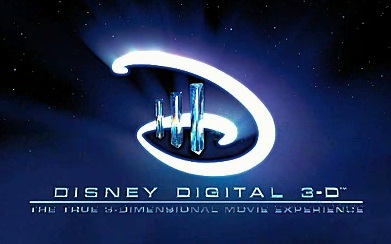 Following the extreme success of the re-release of The Lion King in 3-D, Disney and Pixar have just announced plans to re-release four of their biggest animated hits in that format. First up will be Beauty & the Beast–already converted into a 3-D, only to have its originally planned re-release cancelled by Disney–, which will come back to the big screen on January 13th, 2012. Next up will be Finding Nemo on September 14th, 2012. Following that in 2013 will be the re-release of Monsters, Inc. on January 18th, which will put it back in theaters just a few months before the film's prequel is the following June. And finally, The Little Mermaid will see its second re-release to theaters on September 13th, 2013. The full press release from Disney can be found below.
On the heels of the phenomenal success of The Lion King 3D – which will cross the $80 million mark at the domestic box office today – The Walt Disney Studios has announced limited theatrical engagements for four of its classic films for the first time in 3D. The following titles from Walt Disney and Pixar Animation Studios will be released in 2012 and 2013:– Beauty and the Beast – January 13, 2012
– Disney•Pixar's Finding Nemo – September 14, 2012
– Disney•Pixar's Monsters, Inc. – January 18, 2013 (Monsters University, a prequel to the original film, arrives in theaters in Disney Digital 3D on June 21, 2013)
– The Little Mermaid – September 13, 2013
"Great stories and great characters are timeless, and at Disney we're fortunate to have a treasure trove of both," said Alan Bergman, President, The Walt Disney Studios. "We're thrilled to give audiences of all ages the chance to experience these beloved tales in an exciting new way with 3D – and in the case of younger generations, for the first time on the big screen."
Originally released in 1991, Beauty and the Beast is a classic "tale as old as time" that follows the adventures of Belle, a bright young woman imprisoned in the castle of a mysterious beast and his enchanted staff, who must learn the most important lesson of all – that true beauty comes from within. Beauty and the Beast was the first animated film ever nominated for an Academy Award® for Best Picture, earning an additional five Oscar® nominations and winning two. It has grossed $380.4 million worldwide.
First released in 2003, Disney•Pixar's Finding Nemo takes audiences into a whole new world in this undersea adventure about family, courage and challenges. When Marlin, an overly cautious clownfish living in the Great Barrier Reef, helplessly watches his son get scooped up by a diver, he must put aside his fears of the ocean and leave the safety of his coral enclave to find Nemo. Buoyed by the companionship of Dory, a forgetful but relentlessly optimistic fish, Marlin finds himself the unlikely hero in a seemingly impossible land-and-sea rescue. Finding Nemo won an Academy Award® for Best Animated Feature and was nominated for three others. With a total of $867.6 million worldwide, it was the second highest-grossing film of 2003.
In 2001, Disney•Pixar released Monsters, Inc. Lovable Sulley and his wisecracking sidekick Mike Wazowski are the top scare team at Monsters, Inc., the scream-processing factory in Monstropolis. But when a little girl named Boo wanders into their world, it's up to Sulley and Mike to keep her out of sight and get her back home. Monsters, Inc. shattered every DVD-era home entertainment sales record when 11 million DVD/VHS copies were sold during its first week of release. It won an Academy Award® for Best Song and has grossed $526.9 million worldwide.
Released in 1989, The Little Mermaid, stars Ariel, a fun-loving and mischievous mermaid, off on the adventure of a lifetime with her best friend, the adorable Flounder, and the reggae-singing Caribbean crab Sebastian. But it will take all of her courage and determination to make her dreams come true and save her father's beloved kingdom from the sneaky sea witch Ursula. One of the most celebrated animated films of all time, The Little Mermaid was nominated for three Academy Awards®, winning two. It has grossed $228.9 million worldwide.