Folks unable to attend today's D23 expo are in luck. From Andrew Stanton's John Carter to Pixar's Monsters University, Disney has released an official breakdown of the presentations, complete with green room photos, concept artwork, and brand-new title treatments. View the press release and pics here:
Burbank, CA (8/20/11) – Today, Disney film fans went behind the scenes to explore the exciting roster of projects on the horizon at The Walt Disney Studios.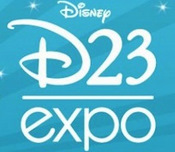 Rich Ross, chairman, The Walt Disney Studios; Sean Bailey, president, production, The Walt Disney Studios; John Lasseter, chief creative officer, Walt Disney and Pixar Animation Studios; and Kevin Feige, producer and president, Marvel Studios, presented a look at The Walt Disney Studios' upcoming film slate, which included DisneyToon Studios' Planes, Disney's Wreck-It Ralph, Disney•Pixar's Brave, Disney•Pixar's Monsters University, an untitled Pixar film from Director Bob Peterson, an untitled Pixar film from Director Pete Docter, John Carter, Tim Burton's Frankenweenie, The Odd Life of Timothy Green, Oz the Great and Powerful, Disney's The Muppets, Disneynature's Chimpanzee and Marvel's The Avengers.
Additional per-title information about the presentation can be found below, in order of appearance.
---
DisneyToon Studios' Planes
It was announced that actor Jon Cryer (TV's Two and a Half Men) will voice the main character in DisneyToon Studios' Planes. Jon joined John Lasseter on stage for the announcement and to introduce the teaser trailer of the film.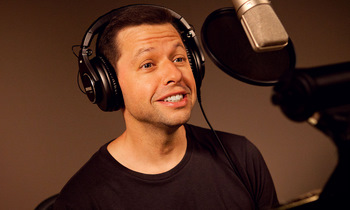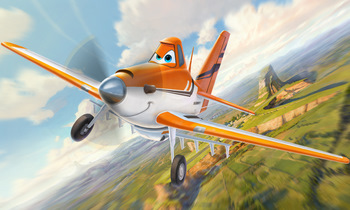 Official Synopsis: DisneyToon Studios' Planes takes off with an international cast of the fastest air racers around, in a comedy packed with action and adventure starring Dusty, a small town dreamer who longs to enter the most epic around-the-world air race… despite his fear of heights. With the help and support of a fleet of new and hilarious characters, Dusty wings his way into the biggest challenge of his life.
---
Disney's Wreck-It Ralph
Director Rich Moore welcomed Jack McBrayer and Sarah Silverman on stage where the D23 audience was the first to see the opening sequence from the movie.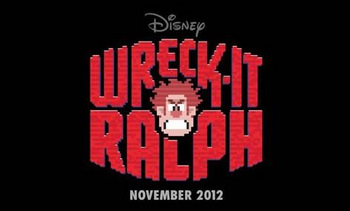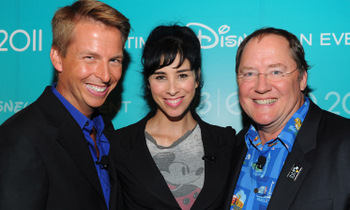 Official Synopsis: Walt Disney Animation Studios and Emmy-winning director Rich Moore (TV's The Simpsons, Futurama) takes moviegoers on a hilarious, video-game-hopping journey in Wreck-It Ralph, the story of an arcade game Bad Guy determined to prove he can be a Good Guy.
Wreck-It Ralph (voice of John C. Reilly) longs to be as beloved as his game's perfect Good Guy, Fix-It Felix (voice of Jack McBrayer). Problem is, nobody loves a Bad Guy. But they do love heroes… so when a modern, first-person shooter game arrives featuring tough-as-nails Sergeant Calhoun (voice of Jane Lynch), Ralph sees it as his ticket to heroism and happiness. He sneaks into the game with a simple plan – win a medal – but soon wrecks everything, and accidentally unleashes a deadly enemy that threatens every game in the arcade. Ralph's only hope? Vanellope von Schweetz (voice of Sarah Silverman), a young trouble-making "glitch" from a candy-coated cart racing game who might just be the one to teach Ralph what it means to be a Good Guy. But will he realize he is good enough to become a hero before it's "Game Over" for the entire arcade?
Wreck-It Ralph, an action-packed, visually stunning CG comedy set in contrasting worlds that are like nothing ever before seen on the big screen, is produced by Clark Spencer (Lilo & Stitch, Bolt). Taking fun and games to a whole new level, the film smashes into theaters Nov. 2, 2012, and will be presented in Disney Digital 3D in select theaters.
---
Disney•Pixar's Brave
Filmmakers Mark Andrews and Katherine Sarafian were joined by actors Kelly Macdonald and Kevin McKidd to present footage from the film.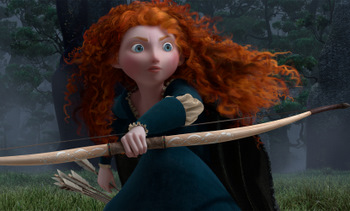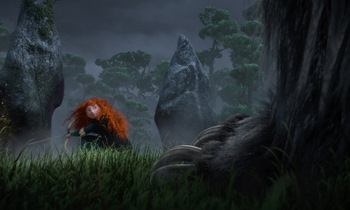 Official Synopsis: Since ancient times, stories of epic battles and mystical legends have been passed through the generations across the rugged and mysterious Highlands of Scotland. In Brave, a new tale joins the lore when the courageous Merida (voice of Kelly Macdonald) confronts tradition, destiny and the fiercest of beasts.
Merida is a skilled archer and impetuous daughter of King Fergus (voice of Billy Connolly) and Queen Elinor (voice of Emma Thompson). Determined to carve her own path in life, Merida defies an age-old custom sacred to the uproarious lords of the land: massive Lord MacGuffin (voice of Kevin McKidd), surly Lord Macintosh (voice of Craig Ferguson) and cantankerous Lord Dingwall (voice of Robbie Coltrane). Merida's actions inadvertently unleash chaos and fury in the kingdom, and when she turns to an eccentric old Witch (voice of Julie Walters) for help, she is granted an ill-fated wish. The ensuing peril forces Merida to discover the meaning of true bravery in order to undo a beastly curse before it's too late.
Directed by Mark Andrews and Brenda Chapman, and produced by Katherine Sarafian, Brave is a grand adventure full of heart, memorable characters and the signature Pixar humor enjoyed by audiences of all ages. The film takes aim at theaters on June 22, 2012, and will be presented in Disney Digital 3D in select theaters.
---
Disney•Pixar's Monsters University
In a special surprise appearance, Billy Crystal, flanked by Mike Wazowski and Sulley, joined director Dan Scanlon to discuss the film and show some behind-the-scenes making of the film.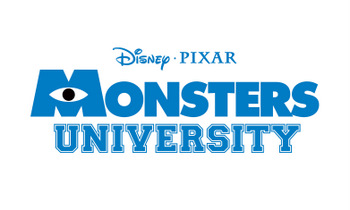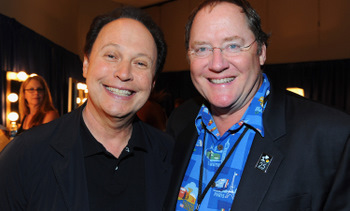 Official Synopsis: Mike Wazowski and James P. Sullivan are an inseparable pair, but that wasn't always the case. From the moment these two mismatched monsters met they couldn't stand each other. Monsters University unlocks the door to how Mike and Sulley overcame their differences and became the best of friends.
Screaming with laughter and fun, Monsters University is directed by Dan Scanlon (Cars, Mater and the Ghostlight, Tracy) and produced by Kori Rae (Up, The Incredibles, Monsters, Inc.). The film opens in U.S. theaters on June 21, 2013, and will be shown in Disney Digital 3D in select theaters.
---
Untitled Pixar Film from Director Bob Peterson
Joining Bob Petersen was producer John Walker to give fans never-before-released information about the untitled film.
Official Synopsis: What if the cataclysmic asteroid that forever changed life on Earth actually missed the planet completely and giant dinosaurs never became extinct? This hilarious, heartfelt and original tale is directed by Bob Peterson (co-director/writer, Up; writer, Finding Nemo) and produced by John Walker (The Incredibles, The Iron Giant).
---
Untitled Pixar Film from Director Pete Docter
Alongside Pete Docter was producer Jonas Rivera to provide never-before-released information about their upcoming project.
Official Synopsis: Pixar takes audiences on incredible journeys into extraordinary worlds: from the darkest depths of the ocean to the top of the tepui mountains in South America; from the fictional metropolis of Monstropolis to a futuristic fantasy of outer space. From director Pete Docter (Up, Monsters, Inc.) and producer Jonas Rivera (Up), the inventive new film will take you to a place that everyone knows, but no one has ever seen: the world inside the human mind.
---
John Carter
Producer Jim Morris and director Andrew Stanton were accompanied by the film's stars Taylor Kitsch, Lynn Collins, and Willem Dafoe to present never-before-seen footage, introducing fans to the film's epic characters.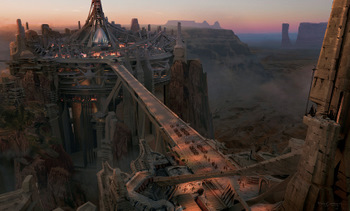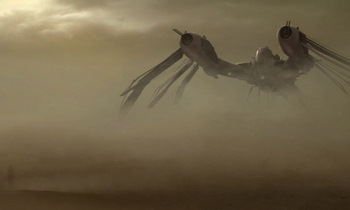 Official Synopsis: From Academy Award–winning filmmaker Andrew Stanton comes John Carter – a sweeping action-adventure set on the mysterious and exotic planet of Barsoom (Mars). John Carter is based on a classic novel by Edgar Rice Burroughs, whose highly imaginative adventures served as inspiration for many filmmakers, both past and present. The film tells the story of war-weary, former military captain John Carter (Taylor Kitsch), who is inexplicably transported to Mars where he becomes reluctantly embroiled in a conflict of epic proportions amongst the inhabitants of the planet, including Tars Tarkas (Willem Dafoe) and the captivating Princess Dejah Thoris (Lynn Collins). In a world on the brink of collapse, Carter rediscovers his humanity when he realizes that the survival of Barsoom and its people rests in his hands.
---
Tim Burton's Frankenweenie
Producers Don Hahn and Allison Abbate gave fans a sneak peek at what is to come in next year's film, including a demonstration on how these fascinating characters come to life through stop-motion animation.
Official Synopsis: From creative genius Tim Burton (Alice in Wonderland, The Nightmare Before Christmas) comes Frankenweenie, a heartwarming tale about a boy and his dog. After unexpectedly losing his beloved dog Sparky, young Victor harnesses the power of science to bring his best friend back to life – with just a few minor adjustments. He tries to hide his home-sewn creation, but when Sparky gets out, Victor's fellow students, teachers and the entire town all learn that getting a new "leash on life" can be monstrous.
A stop-motion animated film, Frankenweenie will be filmed in black and white and rendered in 3D, which will elevate the classic style to a whole new experience.
---
The Odd Life of Timothy Green
The film's star Jennifer Garner was on hand to talk about the inspiring, magical film and her experience making the movie.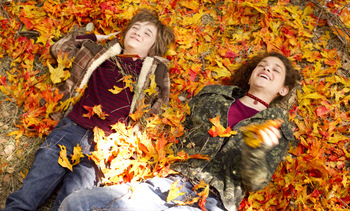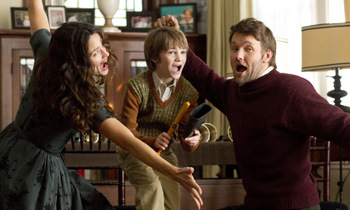 Official Synopsis: Academy Award–nominated director/writer Peter Hedges (Dan in Real Life, What's Eating Gilbert Grape?) brings enchantment to the screen with The Odd Life of Timothy Green, an inspiring, magical story about a happily married couple, Cindy and Jim Green (Jennifer Garner and Joel Edgerton), who can't wait to start a family but can only dream about what their child would be like. When young Timothy (C. J. Adams) shows up on their doorstep one stormy night, Cindy and Jim – and their small town of Stanleyville – learn that sometimes the unexpected can bring some of life's greatest gifts.
---
Oz the Great and Powerful
Unable to join in person as they're currently filming in Detroit, the film's director Sam Raimi and stars James Franco, Rachel Weisz, Michelle Williams, Mila Kunis and Zach Braff provided fans with a first look at the making of Oz the Great and Powerful via a taped piece from the set of the film.
Official Synopsis: Walt Disney Pictures' fantastical adventure Oz the Great and Powerful, directed by Sam Raimi, imagines the origins of L. Frank Baum's beloved character, the Wizard of Oz. When Oscar Diggs (James Franco), a small-time circus magician with dubious ethics, is hurled away from dusty Kansas to the vibrant Land of Oz, he thinks he's hit the jackpot – fame and fortune are his for the taking – that is until he meets three witches, Theodora (Mila Kunis), Evanora (Rachel Weisz) and Glinda (Michelle Williams), who are not convinced he is the great wizard everyone's been expecting. Reluctantly drawn into the epic problems facing the Land of Oz and its inhabitants, Oscar must find out who is good and who is evil before it is too late. Putting his magical arts to use through illusion, ingenuity – and even a bit of wizardry – Oscar transforms himself not only into the great and powerful Wizard of Oz but into a better man as well.
---
Disney's The Muppets
Stars Jason Segel, Kermit the Frog and Miss Piggy gave fans an exclusive look at never-before-seen footage from their upcoming film.
(Click left photo to view a larger version)
Official Synopsis: On vacation in Los Angeles, Walter, the world's biggest Muppet fan, his brother Gary (Jason Segel) and Gary's girlfriend Mary (Amy Adams) from Smalltown, USA, discover the nefarious plan of oilman Tex Richman (Chris Cooper) to raze the Muppet Theater and drill for the oil recently discovered beneath the Muppets' former stomping grounds. To stage The Greatest Muppet Telethon Ever and raise the $10 million needed to save the theater, Walter, Mary and Gary help Kermit reunite the Muppets, who have all gone their separate ways: Fozzie now performs with a Reno casino tribute band called the Moopets, Miss Piggy is a plus-size fashion editor at Vogue Paris, Animal is in a Santa Barbara clinic for anger management, and Gonzo is a high-powered plumbing magnate. With secret, signature, celebrity cameos, Disney's The Muppets hits the big screen November 23, 2011.
---
Disneynature's Chimpanzee
Walt Disney Studios Chairman Rich Ross presented the next Disneynature film, Chimpanzee.
Official Synopsis: Disneynature takes moviegoers deep into the forests of Africa with Chimpanzee, a new True Life Adventure introducing an adorable baby chimp named Oscar and his entertaining approach to life in a remarkable story of family bonds and individual triumph. Oscar's playful curiosity and zest for discovery showcase the intelligence and ingenuity of some of the most extraordinary personalities in the animal kingdom. Working together, Oscar's chimpanzee family – including his mom and the group's savvy leader – navigates the complex territory of the forest.
The world is a playground for little Oscar and his fellow young chimps, who'd rather make mayhem than join their parents for an afternoon nap. But when Oscar's family is confronted by a rival band of chimps, he is left to fend for himself until a surprising ally steps in and changes his life forever. Directed by Alastair Fothergill (African Cats and Earth) and Mark Linfield (Earth), Chimpanzee swings into theaters on Earth Day 2012.
---
Marvel's The Avengers
The Avengers assembled at the D23 Expo, alongside producer and president of Marvel Studios, Kevin Feige. Stars Robert Downey Jr., Scarlett Johansson, Jeremy Renner, Tom Hiddleston, Cobie Smulders and Chris Hemsworth made an appearance to present their upcoming film.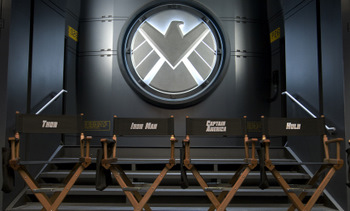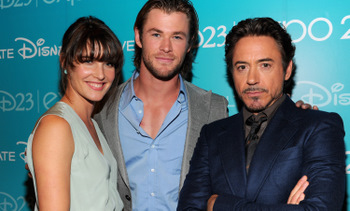 Official Synopsis: Continuing the epic big-screen adventures started in Iron Man, The Incredible Hulk, Iron Man 2, Thor and Captain America: The First Avenger, Marvel's The Avengers is the superhero team up of a lifetime. When an unexpected enemy emerges that threatens global safety and security, Nick Fury, Director of the international peacekeeping agency known as SHIELD, finds himself in need of a team to pull the world back from the brink of disaster. Spanning the globe, a daring recruitment effort begins.
Starring Robert Downey Jr., Chris Evans, Mark Ruffalo, Chris Hemsworth, Scarlett Johansson, Jeremy Renner and Samuel L. Jackson, and directed by Joss Whedon, Marvel's The Avengers is based on the ever-popular Marvel comic book series The Avengers, first published in 1963 and a comics institution ever since. Prepare yourself for an exciting event movie, packed with action and spectacular special effects, when Marvel's The Avengers assemble in summer 2012.
---
Also, as part of the festivities, Buzz and Woody were onboard to help celebrate Pixar's 25th Anniversary – with enough cupcakes for the entire audience!
About D23 Expo 2011
The D23 Expo – the ultimate Disney event for fans and families – brings the entire world of Disney under one roof at the Anaheim Convention Center, providing guests with unprecedented access to Disney films, television and theme parks.
About D23
The name "D23" pays homage to the wonder and excitement that began in 1923 when Walt Disney opened his fledgling studio in Hollywood. D23 is the first official community for fans in Disney's 88-year history. D23 gives its members a greater connection to the entire world of Disney by placing them in the middle of the magic through its quarterly publication Disney Twenty-Three; a rich website at www.Disney.com/D23; a collectibles line, The Walt Disney Archives Collection; and special events for D23 members throughout the year, highlighted by the D23 expo in Anaheim, California, August 19-21, 2011.
Fans can join D23 at Disney.com/D23, select shops at Disneyland Resort and Walt Disney World Resort and DisneyStore.com/D23. To keep up with all the latest D23 news and events, follow "DisneyD23" on Twitter, YouTube and Facebook.