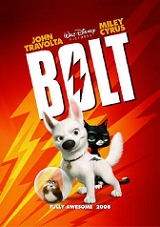 Chronicle Books has rightly forged a great reputation for their quality art books on Pixar films, showcasing developmental pieces from The Art of Monsters, Inc to Tim Hauser's The Art of WALL-E, about which we told you some months ago.
Now, with The Art of Bolt, Chronicle extends their expertise to Disney feature animation. Written by Mark Cotta Vaz, whose credits include The Art of the Incredibles and The Art of Finding Nemo, the beautifully illustrated book puts an artistic light on the wide-ranging concept pieces that inspired the filmmakers and helped to develop the gorgeous "painterly" aspect look of the film. As John Lasseter puts it: "It's tough to achieve the looseness of hand-painted backgrounds in CG because the computer by nature likes things to be perfect – with sharp lines, angular edges and uniform textures. But the look they've accomplished for Bolt evokes an emotional, impressionistic feeling that is nothing short of spectacular."
From character design to paintings and from bustling Manhattan to sunshine-infused Southern California, the book is a journey in itself, and a treat for the eye, gathering true works of art mostly by art director Paul Felix and director Byron Howard. But it's also a celebration of the classic-to-be Bolt, in the great tradition of artistic excellence, technical innovation and great animal stories that Walt Disney Animation Studios have been creating for decades!
---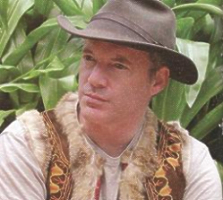 Animated Views: Mr. Cotta Vaz, what led you to writing and writing books on cinema and animation?
Mark Cotta Vaz: I've been writing since I was in grammar school. Writing is an internal journey that a writer and reader take together. The writer paints the mental pictures, but the reader has to be engaged and bring their imagination. In the process, the reader will "see" the material in their own unique way. It's a completely magical experience.
As regards my writing, I have a lot of diverse interests. The first book I ever wrote was about New Age mysticism, the second was the authorized fiftieth anniversary history of the Batman comics character. I got involved in writing about movies when I answered an ad for writers in Cinefex, a magazine that explores visual effects. In the course of writing about effects-heavy movies, I hooked up with Lucasfilm, under whose auspices I wrote a number of my earlier books, including From Star Wars to Indiana Jones: The Best of the Lucasfilm Archives, and Industrial Light + Magic: Into the Digital Realm.
AV: What is the difference between a "making of" and an "art of" book?
MCV: A "making of" book details all aspects of the making of a film, from pre-production and principal photography through post-production. An "art of" book features the conceptual process as seen in the production design, concept paintings and sketches, storyboards, and other artwork that develops the look of characters and environments.
Ultimately, the goal of any book about a movie is to find the story unique to that production. In the case of Bolt, it was the desire of the filmmakers and the studio to make a computer animated film that captured a tactile, painterly look, not the typical plastic look of a lot of computer generated (CG) imagery. This was very much in the innovative tradition of Disney animation. When the leaders of Pixar took over animation at both Pixar and Walt Disney Pictures, it had all the makings of a happy marriage, as Pixar, which pioneered CG animation, has always brought an artistic aesthetic and innovation to all of its features and shorts. Bolt represents the best traditions of both studios.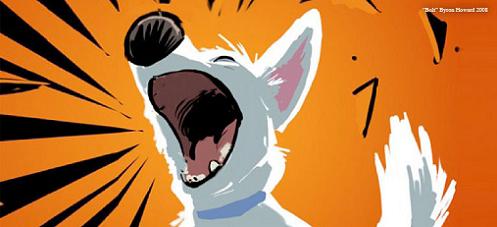 AV: From John Culhane's Disney's Aladdin: The Making of an Animated Film to Tracey Miller-Zarnecke's The Art of Meet the Robinsons, most of the books aimed at promoting and explaining Disney's animated features were mostly "making-of" books, all published by Disney Editions or affiliates like Hyperion, while what you did on Bolt is an art book published by Chronicle. How do you explain that change?
MCV: Art books are a specialty of Chronicle Books, which published the Bolt book. Chronicle has a publishing arrangement with Pixar which, I assume, carried over for this Walt Disney Pictures film. The art book format has been successful for Chronicle, so it probably made sense to make that the approach to this particular production. By the way, this is an historic film, as it is the first animated feature under the new WD leadership.
AV: How did you come to write The Art of Bolt?
MCV: It was pretty simple – Chronicle editor Matt Robinson called and asked if I wanted to do it! Chronicle probably thought I was a good fit for this project, as I'd written a number of "art of" books for them, including the Pixar productions Finding Nemo and The Incredibles. I think it helps that I have this background in writing about digital filmmaking, which allows me to understand the technical creativity that underlines the artistic work of a CG animated film.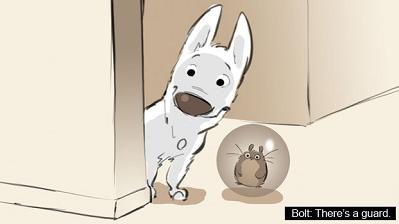 AV: How do you work on such an art book?
MCV: It's important to see the artwork and meet the artists. Often, by the time a writer is on board to write about a movie, principle photography is over. Animated films take years to complete, so in that regard I've always had a chance to see the work in progress and understand the creative evolution of an animated film. In these "art of" books, the key is to tie the text with the images, with "pull quotes" from the filmmakers highlighting the visuals or a specific aspect of the production.
A writer is given tremendous access in the course of doing one of these books, but one is aided by a studio contact who arranges set visits, interviews, and provides any necessary research and production materials. I've worked on a number of Disney projects in the past, both books and Cinefex articles, and the great Howard Green always got me everything I needed. For Bolt, Renato Lattanzi was my studio contact, and he did a great job in arranging several visits to the studio, securing interviews, and generally juggling all the connections between Disney, the Bolt production, the publisher, and myself.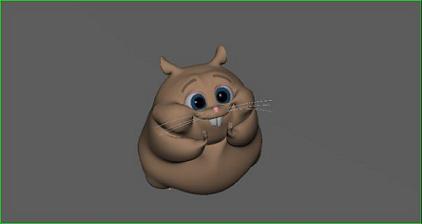 AV: What was your first impression of Bolt when you came down to Walt Disney Animation Studios to meet the artists?
MCV: I witnessed the creative iteration of Bolt, from an early screenplay to an animation reel screening at the Animation Building in Burbank. It's always a thrill for an "outsider" like myself to get that first glimpse of the world that artists have been laboring over for years. By the time a film is released, the characters and places become familiar, but on that first visit there's always the excitement of discovery.
One of the big challenges, it seemed to me, was successfully pulling off the premise that Bolt, who plays a super dog on a TV show, still believes he has super powers as he goes out into the wide world. I know the filmmakers struggled with that challenge, as they didn't want Bolt to seem to be a stupid character. By the time I saw the story reel, I thought they had achieved all those storytelling goals.
AV: Why did you focus on the painterly aspect of the movie, mostly through Paul Felix's artwork?
MCV: That was the main story behind the film. The goal of creating a painterly look was the focus and challenge of pre-production, with software designed, and artistic techniques developed, to achieve that.
AV: Did you feel the "Disney touch" in Bolt?
MCV: The story and characters of Bolt seem very Pixar to me. That said, the great thing about Pixar is that while all their films have been computer generated, each is so different, both in story and style. But another interesting part of the story of Bolt was that the filmmakers went back to the classic Disney animation tradition for inspiration and guidance, such as the decision to hew to a certain realism, such as creating animals that were more anatomically correct, not totally cartoony.
AV: Can you tell us about your meeting with the directors?
MCV: Renato Lattanzi, with the help of producer Clark Spencer, helped me catch the directors during a typically hectic day. I met Chris Williams and Byron Howard in their office and Chris showed me some of his own story art that had been developed to crack the look and feel of the TV show director. It seemed that both of them were enjoying the experience. They were relaxed and focused, not frazzled. Both had a keen sense of Disney history and the place of Bolt in that continuing tradition.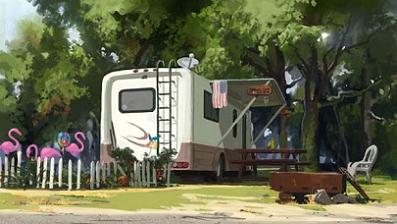 AV: Did you select the illustrations yourself?
MCV: I saw the illustrations as they were being selected, and did a pass with editor Matt Robinson, but I didn't make the final selection.
AV: Can you tell me about your upcoming projects?
MCV: As I said coming in, I have a lot of diverse interests. As I write this, another of my movie tie-in books has emerged as a #1 New York Times bestseller (a "making of" book on Twilight). I also have a "making of" book on The Spirit due to be published soon. Currently, I'm working on securing a publisher for a book I've completed on the segregated units of World War II. I'm also working on a book on the untold story of Pan American Airways.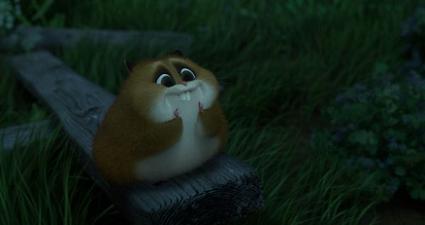 ---
---
Our thanks go to Mark Cotta Vaz, April Whitney and Antoine Clarisse.