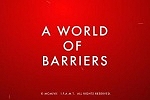 On March 20, 2007, a press release was sent across the Web, announcing the launch of A World of Barriers, a flash animation Web tour created for Adobe Systems Incorporated. With a running time of approximately six minutes, the piece explains the features that Acrobat 8 Professional has to offer marketing professionals.
At the center of this news was the company responsible for A World of Barriers, Visual Resource. Founded in 1999, the San Francisco-based creative marketing agency specializes in strategic planning, creative development and production services. Facing tough business challenges, Visual Resource utilizes creative marketing to attract consumers.

Kellyann Lamb is the President of Visual Resource. In 1999, she founded the company, starting a full-service marketing and visual communications firm dedicated to pleasing its customers. With ten years of sales experience, Lamb likewise owns natural skills in solving marketing problems through critical and creative thinking. Emphasizing a collaborative work environment, she remains highly involved with the agency, and enthusiastic about its future.

Concurrently, Scott Gagner acts as art director for Visual Resource. Graduating from Stanford University, Gagner spent eight years involved with a wide range of clients, including Levi's, Texaco, Sun Microsystems and The UC Berkeley Art Museum. Afterward, he entered The California College of the Arts to further hone his talent, becoming an All-College Honors Award recipient and a member of the prestigious Sputnik design collective. It was upon exiting CCA that Gagner joined Visual Resource, bringing the agency his thorough knowledge of design.
Animated News & Views' Josh Armstrong recently spoke with Lamb and Gagner, with the main topic at hand being the A World of Barriers project for Adobe. Questions asked concerned the concept behind Barriers, from its 1950s style to its balance of humor and education. Likewise, the future of Visual Resource was mentioned, regarding whether or not the agency could try its hand in feature animation someday soon.
*Most of the following images may be viewed in a larger size when clicked.
---
Animated Views: First of all, could you please explain the role animation plays in the integrated marketing model offered by Visual Resource?

Kellyann Lamb: Sure. Animation is a component of what we offer our clients. So when we are tasked with overcoming a challenge our customers are facing – whether it's launching a product or gaining more market share – we determine 'Is it appropriate to have an animation? Is it appropriate to have a collateral piece? Does their website need an upgrade?' So for us, it's understanding the market or audience our client is trying to reach, and then developing the appropriate tool or tools to achieve their communication objective.
AV: How did Visual Resource acquire this job for Adobe?

KL: Well, we've had the opportunity to work with Adobe over the last year, helping them expand their brand through different means, using animation and print collateral. They referred us to their product development group. When we went in and gave them a capabilities presentation, they saw the robust nature of our portfolio – we have done some really fun pieces. They were enthusiastic because our previous work showed we know how to communicate to a broad group of people, and market a product in a way that's educational and entertaining.
AV: How was the concept for A World of Barriers developed?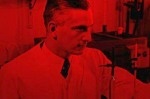 Scott Gagner: We wanted to really get at something that was going to speak to marketing professionals, showing some of the pitfalls that they encounter, their day-to-day struggle to collaborate, and how Adobe Acrobat 8 was designed to help overcome those challenges. [The project] lent itself very well to '50s educational films. That 50's design drove the concept for rendering the animation: we envisioned an expert walking you through the piece and describing these pitfalls involving miscommunication that can happen – because it's hard to get people all in one place at one time – all the things that the Adobe products are designed to remedy.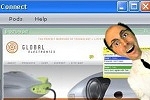 It developed around things we were inspired by, as far as old, scratchy films. We actually wanted to have something that was a little bit off-center, a little off-kilter especially for the Adobe brand. We wanted something that would speak more to the marketing professionals than just your strict regular B2B audience. So, something with a little more emotion, a little more humor that was going to infuse the Adobe brand with a little more zest. If you've seen any other typical product demos, they're very, very effective, but they're just a lot more straightforward. We wanted something with a lot more zest to it.
AV: How difficult was it for you and your animation team to create a web tour that was both fun but also very informative?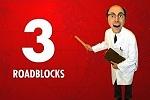 SG: That was a very good challenge. One thing that we really had to be very aware of was how we did the scene transitions, in particular, where we would often go from a very robust world with this character walking around, and then transition on a split-second into a product demo screenshot. We did a lot of things where you would have a giant white '3,' for example, that would zoom in, and within that white field would emerge the demo screen.
Now, these are things that happen just in a split-second, but they're the subtle ways that tie together these two worlds. It definitely took some time and some doing to merge together, so it didn't feel like two completely different pieces.
AV: What exactly did Adobe ask for, when providing Visual Resource this project?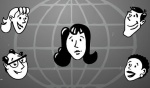 KL: Most specifically, they wanted to launch Adobe Acrobat 8 to the marketing professionals in the world. Marketing professionals respond to a sophisticated level of entertainment, they keep abreast of the latest and greatest in marketing trends and are successful at reaching people. They have their finger on the pulse. After seeing our portfolio and some of the stuff we've done for Hitatchi Global Storage Technologies and PayCycle, Adobe tasked us with coming up with something that was unique – that could really capture the attention of this really sophisticated and savvy group – and left it to us to come back with a really clever idea.
AV: Why did you choose the 1950s theme for A World of Barriers?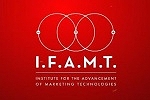 SG: We felt like it was a medium that we, first of all, draw a lot of inspiration from. It's something that I think has worked, using as a vehicle or a launching point, really because it has a bit of humor embedded in it. Everybody has had to sit through those film strips at one point in their life, whether it's through driver's education when you're a fifteen-year-old, or if it's a health class when you're learning about the human body. It's something that already has a built-in humor component within it. So you're automatically familiar with this genre when you're watching it. You're getting a built-in chuckle.
Furthermore, it's just something that I haven't seen a lot of lately. It's a genre that has fallen by the wayside. We wanted to give our own unique twist to it. The posters from that era used big, bright floods of red –a lot of the really strong graphic approaches with the '50s spin really appealed to us. We didn't stay slavish to the '50s theme, it was really more of a starting point.
AV: Was there any particular video from that time you looked to [for inspiration]?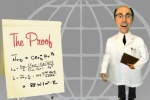 SG: We bought a bunch of DVDs. There are a number of collections, I believe, called the 'A.V. Geeks Club' or something like that, that are just these odd compilations of all kinds of educational film strips. They're everything I mentioned, as far as addressing health-related issues. They have a lot of information about things for kids – things like friendship videos. I mean, just some really, really fantastic things from the '50s, talking about how to effectively go on dates and things like that.
I don't have any specific titles of these film strips. They're certainly nothing that anybody would know very much offhand. There are a number of great DVDs out there that compile them, really for the more tongue-in-cheek audience. But we, of course, were using them as a real inspiration.
AV: Had Visual Resource worked with Adobe before this latest project?

KL: We collaborated with them to help them re-launch their brand when they merged with Macromedia. They wanted to let the enhanced team understand what the Adobe brand is, what their brand promise is, what their expectations are, and how to live the Adobe brand. So we created an educational piece that was an animation for them that had a collateral component with posters and so forth.
AV: How does working on A World of Barriers compare with similar projects Visual Resource has done?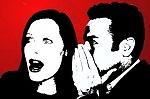 KL: Basically, what we try to do is discover the most unique and effective way to go out and reach a target audience for our clients, and then come up with something very creative to carry the message to that audience. The other animations and pieces we've done – they're not similar in terms of being a '50s-style educational tool – but they're unique.
They're typically something that draws a large viral component to it. People get excited and send it around. They laugh. It creates a buzz. They typically blog it.
AV: Looking at A World of Barriers, could you separate the requests and conditions of Adobe from the original ideas of Visual Resource?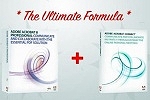 SG: They really just wanted us to touch on the two products and to explain the benefits of the two products in a way that was educational and informative without being stale and cold. Aside from that, we really had free reign to develop a script – to develop a concept from the ground up – and to pitch that. Obviously, there was back and forth on the script, in terms of specific messaging that they needed us to get in there. But those were all just very standard back and forth's. Aside from that, we really got free reign with it and had a lot of fun.
AV: How likely is it that Visual Resource will create a feature-length animated movie in the near future?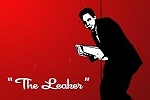 SG: Well, we haven't given that a ton of thought. We're really having fun getting started with the shorter-length pieces. This was probably our longest piece, at this point, at about 6-7 minutes.
We've been growing in leaps and bounds in terms of the different styles of animation and different components, whether there's custom music, which is worth noting. We create all our own custom music in-house. In the case of the Adobe piece, there were three custom songs.
We really have had fun expanding [our services]. So I wouldn't necessarily rule that out. But at this point, we're not necessarily a movie house.
KL: Stranger things have happened. But it's not on the docket.
---
Following the interview, one more question was conceived and e-mailed to Visual Resource:

AV: Who is the face behind 'Senior Technician Dr. Arnold Plenkin', the animated host for A World of Barriers?
As it turns out, the alter ego of Doctor Plenkin is Joe Graceffo. In addition to being the public relations manager for Visual Resource, Graceffo is also a screenwriter and playwright. Voicing the role of Doctor Plenkin, he likewise posed for images of the character. In the meantime, Scott Ganger and the Creative Department of Visual Resource developed Doctor Plenkin's lines and animation.
---
From the Animated News & Views team, special thanks are expressed toward Kellyann Lamb and Scott Gagner, for their participation in the interview. Likewise, we appreciate Joe Graceffo for his helpfulness in arranging the discussion and editing its transcript.