With the recent passing of Joe Barbera, we have now lost both of the giants responsible for the Hanna-Barbera cartoon studio. These two men had amazing success in both theatrical and television production, and it is wonderful that so much of their work is coming to be available again on DVD. Whether you are a long-time H-B fan, or a younger fan who would like to find out more about these titans of the industry, we hope you will enjoy this retrospective. What follows is the first of a three-part article.
---
Saturday mornings. There was a time that those words meant escape— escape into the "cultural wasteland" of television and Saturday morning cartoons. Ah, and what a glorious wasteland it was, populated by all manner of talking animals, space heroes, and crimefighters. The Big Three American networks no longer compete with Saturday morning cartoons, with only Disney-owned ABC taking a stab at that market; and the largely anime offerings we get now on the other networks… well, it's just different than it used to be.
And before the advent of Saturday morning cartoons, there were pioneers of television animation who dared to produce the once-too costly cartoons for afternoon and prime time viewing. Before that of course, there were the glory years of the 1930's through 1950's theatrical cartoons. Bill Hanna and Joe Barbera made contributions in all those eras.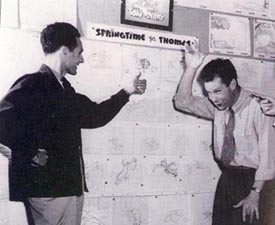 Today, many people remember Hanna-Barbera only for ushering in cheap limited animation, but that isn't fair. True, their cartoons had to be done cheaply, but without their contribution it is very difficult to imagine what form television animation would have Puss Gets The Btaken. There were other fellows in the early days, like Jay Ward and Bob Clampett, but Hanna-Barbera RULED television animation for years. And for every turkey they put out, they contributed more than their share of gold. Plus, their older works for the movie studios are among the classics of theatrical cartoons. I hope to have you come to appreciate Hanna-Barbera as I do, as we look at their amazing careers.
Two Different Backgrounds
Bill Hanna was born of Irish-American parents in Melrose, New Mexico in 1910, the same year that his beloved Boy Scouts organization was chartered. He was the third of seven children and the only son. The family moved often due to his father's job with Santa Fe railway stations and other large construction jobs that he supervised. Stops included Oregon, Utah, and California. Bill had a close relationship with his father, who called him "Brother", apparently in recognition of how badly they were outnumbered by his mother and sisters. He began a lifelong association with the Boy Scouts in Los Angeles in 1919. Around that time, he also became interested in music, dabbling with writing musical verses and learning to play a few instruments. His first exposure to animation was the Felix the Cat series when he was still a school lad. Hanna's high school years in Compton, California ended in 1928, and led to him majoring in journalism and engineering at Compton Junior College. He left college to find work when the economy collapsed in 1929, initially working alongside the structural engineers on the Pantages Theater in Hollywood, while his dad supervised a crew on the same jobsite.
Joe Barbera was a native New Yorker, born in 1911 to Italian immigrants in the Lower East Side (in Little Italy) shortly before his family moved to the Flatbush section of Brooklyn. He grew up with an admiration for his Sicilian maternal grandmother who helped raise him and his two brothers, and who demonstrated a fine sense of humor. He was eight years old when, on a rainy day, he made the important discovery that he could draw. The nuns at his elementary school put him to work drawing bible pictures, and his interest in drawing spread to creative writing and drama during his high school years. He also edited the school newspaper. After-school jobs included being a delivery boy for a tailor, and working at a deli. His father, who at one time owned three lucrative barber shops, took a larger interest in racehorses than his family, and phased himself out of their lives by the time Joe was fifteen, after which they moved in with his grandparents. High school graduation came during the ramp-up to the Depression in 1928, but he did find work eventually— crunching numbers at the Irving Trust Company on Manhattan's Wall Street. This, despite the fact that he always had had trouble with simple math. He somehow managed to stay there for what he called "six dreadful years".
Early Days In Animation
William Hanna and Joseph Barbera each started out in the lower rungs of animation.
Bill
After breaking his arm at the Pantages Theater construction site, Hanna began to reconsider his short-lived career as a laborer, and he left his engineering background behind when the six-month Pantages project ended. After a week of washing cars at a gas station, he had a conversation with a man who was dating his sister. That man worked for Leon Schlesinger's Pacific Art & Title Company, makers of title cards for Warner Bros. The man informed Hanna that Schlesinger was going into the animated cartoon business, having contracted former Disney colleagues Hugh Harman and Rudolph Ising to produce the cartoons (the first Looney Tunes shorts). It seemed that the Harman-Ising studio was hiring, and Hanna took a low-paying job with them in 1930 at their Hollywood Boulevard studio. It was originally only a janitorial job, but the combination of his employers' names, "harmonizing", appealed to his musical ear and Bill took it as an omen of good things to come.
Hanna's responsibilities initially consisted of custodial tasks and gophering, and later he was washing cels (back then, studios would re-use the cels, never contemplating a collectors' market years later). He also pestered the directors with his story ideas. By the end of his first year, he had become quite friendly with the two bosses, and was the head of the painting and inking department. Along the way, he became even more interested in contributing to the stories, and began staying late with Rudy Ising developing ideas. He became known as a solid story man and also contributed music and lyrics to some cartoons, as well as learning how to time cartoons using a metronome. His new duties appealed to his own sense of music, humor, and mathematics.
Bill's days with Harman-Ising were generally very happy ones, as he apprenticed in several areas of animation production and found himself a good fit in the family atmosphere that the studio had. He routinely put in fourteen or fifteen hour days in his quest to learn the business and make a larger contribution. His only negative memory came when he had a salary dispute and went to Walt Disney for a job. Walt, however, advised him to try talking with Rudy, and when Hanna returned to the office his raise was waiting for him.
In 1933, Harman-Ising left Schlesinger, or Schlesinger left them behind, depending on whom you ask. Many of the staff including Friz Freleng stayed with Schlesinger to continue making Looney Tunes and Merry Melodies for Warner Brothers; but Hanna's loyalty and faith in Harman-Ising led him to stay with them. For three months, the studio struggled, doing some meager advertising work while Rudy and Hugh negotiated with various studios. Bill's faith was rewarded when Harman-Ising made a deal with MGM to produce the Happy Harmonies series, and his loyalty was rewarded by being made part of the Harman-Ising writing staff while continuing to help out with music. Eventually, he was allowed to make his own cartoons, an early one being To Spring. It was also in those days that he met his wife of many years; Violet was the twin sister of another Harman-Ising staffer's girlfriend.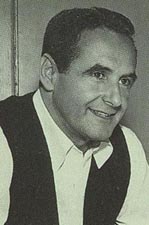 Joe
Over on the east coast, Barbera was languishing in his job as an assistant tax man. He received far more enjoyment from cartooning than from his job at the Irving Trust Company, and he began to submit cartoons to the major magazines of the time. After two years of trying, he sold his first cartoon to Collier's for 25 dollars. This gave him the idea that he could be something other than an assistant tax man, even if he needed that awful job in order to survive; at least there was something else he could do. And then fate intervened and he saw Walt Disney's first Silly Symphony, The Skeleton Dance. It was his first major exposure to animation, and it impressed him enough to inspire him to write a fan letter to Walt Disney. Disney wrote him back, and promised to call him when he came to New York. The call never came, and Barbera was later thankful that he did not take the path towards becoming perhaps just another cog in the Disney studio.
Nevertheless, he plunged further into his art training. He attended some classes at the Art Students League, and also at the Pratt Institute in Brooklyn. He told a Pratt instructor of his interest in animation, and the instructor put him contact with a former student, who worked at the Fleischer animation studio in Manhattan. The former student was Willard Bowsky, and he was making ten times Barbera's salary. This heartened Joe. When Bowsky called the bank later to offer Joe a job, Joe took a two-week vacation on no notice in order to work at the Fleischer cartoon studio. His first job consisted of painting cels, which is even less interesting when you consider that the only choices then were white paint and black paint. Dave Fleischer also informed him that he would pay a dollar for any gag of Joe's that made it into a cartoon. Well, that was a little more promising. On his third day, he was promoted to inker, and his star was rising. However, during his fourth day at Fleischer's, he noticed a man in his thirties who had been inking cels for three years, and could see the writing on the wall: this would not be where he would make his fortune. He quit there, only to discover three weeks later that his banking job was being eliminated as well, leaving him jobless again. A chance meeting with a high school buddy the following week led him to take a job at the Van Beuren cartoon studio, which was near the Fleischer studio.
After applying there under false pretenses (his buddy told him to tell them that he was an "animator"), Barbera began there as an in-betweens artist. The first animator he worked with, Carlo Vinci, immediately realized that Joe had no idea how to be an in-betweener, and instructed him on how Joe was to do the even-numbered drawings to go with the completed odd-numbered ones. (Vinci would later work for Joe at Hanna-Barbera). He soon moved up to being an animator's assistant, but like Hanna, Barbera soon found that his real talent existed in the story department where he showed a talent for coming up with drawn gags. Unfortunately, Joe knew that Van Beuren was doomed. The studio was a chaotic place that boasted some enthusiastic and talented men but no visionary to make the team successful. The studio lacked any winning cartoon stars, with the silly and homely "Molly Moo Cow" being an example of their idea of an appealing character. (Prior to Molly, Van Beuren actually had the first cartoon duo known as "Tom and Jerry", although in this case it was a human pair of pals.) Van Beuren closed down six months later in 1936, when their distributor (RKO) signed a deal with the Disney studio to handle their cartoons instead.
Barbera intended to go to California to meet with Disney, but first went to visit some of his former Van Beuren cronies at Terrytoons in New Rochelle, New York. The studio founder, Paul Terry, had himself been a director of many early Van Beuren shorts (namely the Aesop's Fables series). Terry met Joe and hired him on the spot, largely to spite Disney— Walt had lured away many of Terry's employees already. So, instead of driving to California, Joe ended up working at Terrytoons, an hour and a half from his Brooklyn home.
Paul Terry ran an efficient studio that featured less chaos than Van Beuren, but he saw his business as just that. He was producing "product" as cheaply as he could, which did little to inspire the people who worked there. One thing that did inspire Joe was that he wanted to continue trying his hand at creating the stories. He, Jack Zander, and Dan Gordon worked on stories in their spare time and eventually convinced Terry to let them make their cartoons. Those were the first ones that Barbera had a hand in creating from the beginning and seeing through to completion. (Gordon, by the way, would later work on the first Flintstones storyboards.)
The MGM Lion Roars (After Whimpering For A While)
Over on the West Coast, MGM decided in 1937 to form their own animation studio, as their contractor Harman-Ising was having cost overruns and had been notoriously slow in fulfilling their quotas. The new studio was housed in a less-than-luxurious bungalow behind Lot 2 at MGM in Culver City. Harman-Ising then lost many of their staff to MGM when new animation head Fred Quimby hired them away. Quimby was an executive, a former New York distributor for MGM who was given the job based on his organizational talents rather than due to any creative ability or appreciation of animation. Among those that went to MGM was seven-year Harman-Ising man Bill Hanna, who became a director before returning to being a story man. Quimby also plundered the Terrytoons staff in New Rochelle using Ted Sears and/or Max Maxwell as an intermediary; this included Quimby's former colleague Jack Zander, who convinced others to join him. Joe Barbera was among these, having recently been given more freedom after ending his tumultuous one-and-a-half year marriage. MGM's salary offer had been $87.50 a week, much more than the $60 Paul Terry was giving him after a five-dollar desperation raise. Joe soon settled into MGM's story department as part of newly hired Friz Freleng's unit after initially being brought on as an animator.
Over the next few months, the animation studio failed to perform up to expectations due to poor choices in subject matter, like adapting the Germanic Captain And The Kids comic strip (despite using rising directors like Friz Freleng and Bill Hanna), as well as disharmony between the west coast and east coast employees. Barbera, somewhat depressed, allowed his estranged wife to join him in California. After three weeks, they called it quits for good, until they discovered she was pregnant; this led to them staying together another 23 years.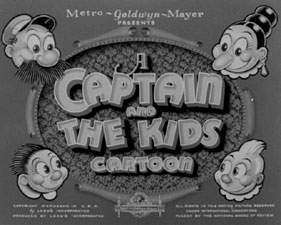 Most of the east coast staff eventually left, except for Joe Barbera. Friz Freleng, disenchanted with being forced to work on the hopeless Captain And The Kids series, soon left to go back to Leon Schlesinger to create many classic Looney Tunes and Merry Melodies cartoons. Newspaper cartoonists Milt Gross and Harry Hershfield each tried unsuccessfully to manage the studio. Both Harman and Ising then returned in 1939 to bring some stability and expertise to the animation department, and both Hanna and Barbera soon found themselves sitting across from each other in Rudy Ising's story department. The new Harman and Ising cartoons were similar to what they had delivered previously: often beautiful, technically proficient, and frequently bland. There were a few exceptions, but the real jolt to MGM's cartoon fortunes would come with the arrival of a 1940 cartoon attributed to Ising but in reality was created and directed by Bill Hanna and Joe Barbera.
Both Bill and Joe had begun to harbor aspirations of creating something fresh and fun, and they took it upon themselves to create a cartoon that could perhaps find some modest success at a studio that seemed intent on stalling out. Rudy Ising was still proving to be a slow director, and the two story men found they had ample time to discuss new ideas. They decided that a successful series could be made out of a natural pair of adversaries, like a cat and mouse. Puss Gets The Boot was the first collaboration for the pair. They realized that the idea was hackneyed, but felt they could do no worse than the rest of the MGM output. Even Ising, the supposed supervisor of the production, wanted nothing to do with it. Nevertheless, the experience taught Hanna and Barbera something: they found themselves to be a very complementary team. Barbera was a great cartoonist and gag man, as well as a natural with character design and body language; and Hanna was an excellent director who had a true gift for comic timing. Hanna had also learned from his Captain And The Kids experience exactly what did not make for appealing cartoon characters. If Harman-Ising had taught him anything, it was to draw 'em cute.
During the development of Puss Gets The Boot, the pair decided to make a demonstration film in order to gain support for their project (much of which they worked on in their own time). So, they made a rough short consisting of only 1800 drawings but running the full time, utilizing many animation shortcuts. These included re-using drawings, and using camera movements or zooms to simulate animation. This was the embryo of their "limited animation" technique that became a necessity in their television days. When the demonstration film was shown to the MGM brass, they found it very funny and approved the full film to be made.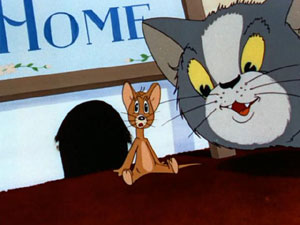 Fred Quimby was not a fan of the film, however, as even then the idea of a cat and mouse battle was a bit stale. However, "Jasper" the cat and the unnamed mouse of the film did have a special something. They were skillfully animated, and each showed a surprising amount of personality. That Quimby was known for lacking a sense of humor himself is borne out by the fact that Puss Gets The Boot— a film he judged unworthy of MGM's animation department— was hugely popular in theaters, became the most popular MGM cartoon yet, and was even nominated for an Academy Award. Unfortunately, Quimby still did not "get it", and told them to not make any more cat and mouse cartoons, relegating the pair to directing fish in blackface (Swing Social), horses (Galloping Gals), and Officer Pooch. These cartoons were… disappointing at best.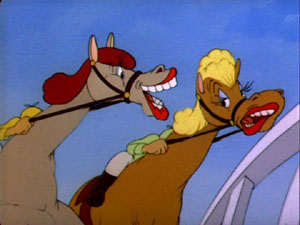 Thankfully, a Texas exhibitor named Besa Short wrote Quimby a letter, enthusiastically requesting more cat and mouse cartoons. (Bill noted here in his autobiography, "… there is a God in Heaven, and I believe that he likes cartoons.") Soon, Hanna and Barbera were told to get back to work on more cat and mouse match-ups. An in-studio competition was held to name the cartoon pair, with "Tom and Jerry" being picked out of a hat (winner John Carr won fifty dollars). Quimby was finally told (by Joe, and confirmed by Bill— who had continued to feel loyal to Ising even then) that Rudy Ising had nothing to do with Puss In Boots, and Bill and Joe were given free reign to work on the Tom And Jerry series on their own. Hanna and Barbera devoted themselves to these cartoons for the next seventeen years, including a couple of spin-off Spike And Tyke shorts in 1957.
Playing to their individual strengths, Barbera did the writing and story sketches, then Hanna made the exposure sheets, determining the flow and timing of each cartoon. Other hands did the animation, but all based on the specifics of what had been done by Hanna and Barbera. The settings for the cartoons were diverse even if the conflicts were generally basic, and the pair developed real depth of personalities. A "cat and mouse" cartoon might be dull, but a Tom And Jerry cartoon practically guaranteed quality stories as well as animation.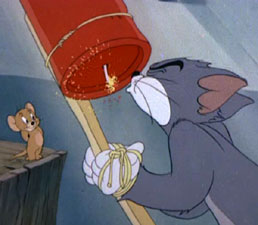 When Tex Avery arrived at the studio, it seemed like the MGM cartoons were given new inspiration not only in Tex's efforts but also in other studio offerings. Hanna and Barbera were invigorated as well, as Tom and Jerry became even better realized, and the films also became faster paced and more daring. 1943 saw Tom and Jerry's first Oscar win, for Yankee Doodle Mouse, which led to a further six Oscars for the duo over the next decade— and a total of 11 nominations. (Ironically, Quimby took the Oscars himself according to the Oscar rules of awarding the "producer", but he failed to give Hanna-Barbera the credit that he had chastised Ising for stealing.) Although not every one of those cartoons is a classic, it was an amazing run that featured a dizzying amount of variations on the simplest of themes. Credit goes to Joe Barbera for coming up with so many different settings and gags to go with the standard chase motif. The personality animation done in these cartoons was also masterful.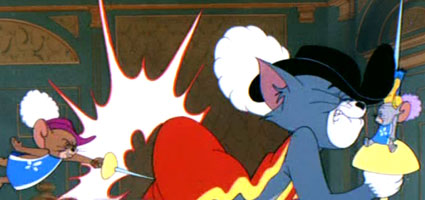 During World War II, MGM was also involved in providing training films to the military and Joe and Bill made contributions to these as well, under the supervision of a Major in the Army Air Corps Intelligence— none other than Rudy Ising! They also helped to educate military personnel in the making of animated films. Later, they contributed animation to Gene Kelly's Anchors Aweigh (using Jerry as a dance partner when Disney refused to allow Mickey to do it); the opening credits to1946's Holiday In Mexico; a swimming sequence with Tom, Jerry, and Esther Williams for 1953's Dangerous When Wet; and an animated "Sinbad The Sailor" sequence for Kelly's directorial debut Invitation To The Dance, in 1953 (but not released by puzzled executives until 1958).
Fred Quimby retired in 1955, having recently ushered in MGM's first Cinemascope cartoons and overseeing such cost-cutting measures as shortening the cartoons and encouraging simpler backgrounds. These savings were necessary in light of rising production costs as well as recognizing the changing tastes of audiences becoming accustomed to UPA-style animation. Quimby's successors on the creative end of production were Joe Barbera and Bill Hanna, now pulling in 700 dollars a week (while Hal Elias continued as business supervisor). The pair also continued to make Tom and Jerry shorts through 1956. Their reign as animation heads was relatively short-lived, though, as MGM decided to abruptly close its animation department in 1957 partly due to the general decline in revenues from cartoon shorts relative to their budgets. More importantly, the whole studio was feeling the pinch from television's increasing popularity, and they needed to trim costs. MGM had figured out that old, re-released cartoons would bring in 90% of the revenue of new ones, with almost no overhead cost (then running up to $60,000 per cartoon). So, the animation studio was targeted for closure. It was the studio's business manager who received the call from the front office: "Close the studio! Lay everybody off!" 110 people, including Bill Hanna and Joe Barbera, lost their jobs.
As they would later remark, getting fired would prove to be the biggest break they ever had.
Next: In Part 2 of our Hanna-Barbera history, we begin our examination of their legendary television cartoon production.