UPDATED: Rick and Morty gets huge 70-episode renewal from Adult Swim
We still have yet to hear about Cartoon Network giving Season 4 of Rick and Morty an official start date, with many wondering what the future of the series would be as a result. That changed today, apparently, as the cartoon's co-creator Justin Roiland announced via a sketch on Facebook that there are 70 episodes of the show left to go. For those keeping score, that would bring the final episode total to 101. Of course, there is a slight possibility that this is all a prank, but given that the drawing claims the news is "official," it's more likely that this is in fact what the future for the show holds. We'll keep you posted as more news becomes available.
UPDATE: Adult Swim has confirmed the news of the "massive" series renewal, with Deadline having the full scoop.
---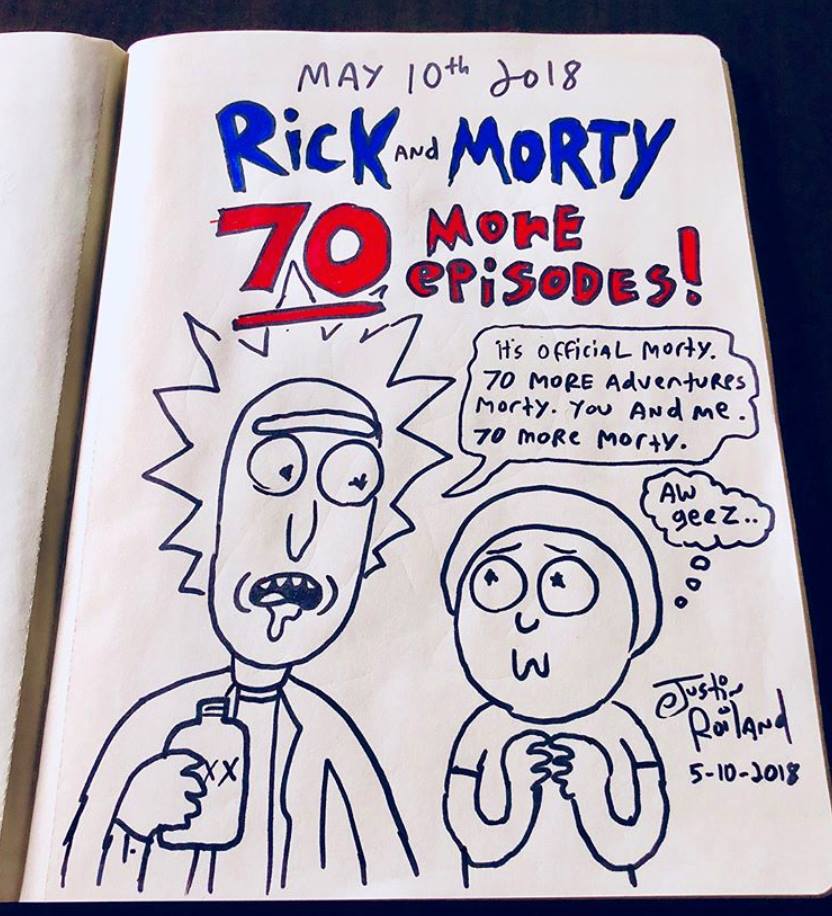 ---