Foray, animated programs win Emmys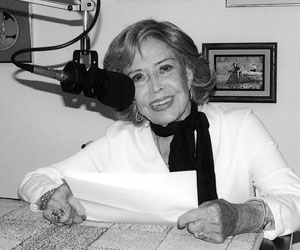 The Creative Arts portion of the Daytime Emmy Awards were announced Sunday. Nickelodeon's Kung Fu Panda won four Emmys (Casting, Sound Editing, Sound Mixing and an Individual Achievement award). Nickelodeon's Penguins of Madagascar won two awards (Directing and Original Song for In the Happy Little Land of Hoboken Surprise). The Hub's Transformers: Prime won two awards (Special Class Animated Program and an Individual Achievement award). Nick's TUFF Puppy won an Individual Achievement award. PBS's WordGirl won for Writing.
Also, winning her very first Emmy was legendary animation voice actress June Foray. The 94 year old won for voicing Mrs. Cauldron on Cartoon Network's The Garfield Show. Foray has portrayed such classic characters as Looney Tunes' Granny and Witch Hazel, Rocky the Flying Squirrel, Jokey Smurf, Frosty the Snowman's Karen, Cindy Lou Who, and many many more. She was also one of the founders of ASIFA-Hollywood and was almost single handedly responsible for creating the Annie Awards. In 1995, the Annie's started a new award "given to individuals who have made a significant and benevolent or charitable impact on the art and industry of animation" and named it the June Foray Award. In addition to being her first win, it was also inexplicably her first Emmy nomination.

---