Digital Animation and Visual Effects School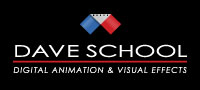 The DAVE School was created in the late 1990's on the back lot of Universal Studios in Orlando by Jeff Scheetz, an animator at Foundation Imaging. He had the task of hiring the next wave of digital artists and as he sifted through hundreds of demo reels submitted by aspiring artists he quickly discovered that most lacked the technical skills needed to work in a professional production environment. Today the school is accredited by the Accrediting Council for Independent Colleges and Schools and has been granted membership into the exclusive Visual Effects Society (only one other educational institution has been granted this honor).
You can check out some of their students' work on their gallery page, which among other things includes a Doctor Who homage, a Star Wars spin-off, and this short, Time Slice, from the March 2012 graduating class — which if you drop by the school you can watch in a motion simulator!
The Girl Is Mime
Crowd funding your project, made popular and profitable by the biggest of them all Kickstarter, is all the rage these days and I'm sure this is the first of many we'll cover here.
A small Dutch studio is gearing up to create a short animated film titled The Girl Is Mime and is looking to the web for funds. Throughout the production process NMTrix Animation Studios and production company iL Luster are giving supporters a unique look behind the scenes: early concept sketches, the development of characters, the creation of the set, and a look at the creators. You can check it all out on their funding website.
Un Petit plat pour l'Homme
The last film we have to show you this week is a quickie but clever. Third year student Onectin from Supinfocom Arles in France created the short Un Petit plat pour l'Homme after being given the topic "The Kitchen" for an assignment. The title translates to "One small dish for man" and humorously reveals the possible priorities of the French space program.
The Chronicle of Oldrich S.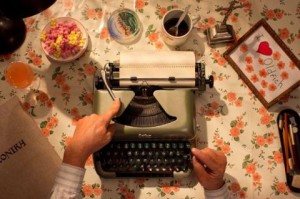 We don't have a clip from this one but it sounds interesting. The Chronicle of Oldrich S., a Czech animated short film by Rudolf Smid, has been selected for the documentary film festival SilverDocs in Silver Spring, Maryland. Organized by the American Film Institute and the Discovery Channel, it is the largest documentary event of the year in the United States with over 27,000 visitors and industry professionals each year showcasing more than two hundred new documentaries from around the world.
Mr. Sedlacek wrote one-sentence entries in his chronicle from 1981 to 2005, everyday stories of his life, his village, and of international events. This animated documentary is based on 80 of those entries.