John Lasseter taking leave of absence from Pixar as result of "missteps"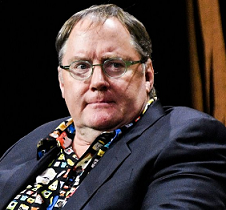 John Lasseter, the head of Pixar Animation Studios and creative consultant at Walt Disney Feature Animation, is taking a leave of absence from the company, THR is reporting. In a memo released publicly today, Lasseter apologized for any "missteps" he may have made to employees at Pixar. "I especially want to apologize to anyone who has ever been on the receiving end of an unwanted hug or any other gesture they felt crossed the line in any way, shape, or form," he said said in his statement. "No matter how benign my intent, everyone has the right to set their own boundaries and have them respected." Other insiders, however, are now reporting on a pattern of alleged misconduct, including the claim that writer Rashida Jones left Toy Story 4 as a result of them. Lasseter's leave of absence, which is officially being reported as being over "creative differences," is set to last for six months.
UPDATE: Rashida Jones tells the New York Times reports she left Toy Story 4 over inappropriate advances are untrue.

---